*This site uses affiliate links; if you make a purchase through these, I may receive a small commission at no cost to you.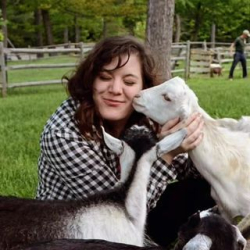 Latest posts by Amy Hartle
(see all)
Planning a trip to Maine? I am willing to bet that Maine lighthouses are one of the "must-sees" on your Maine itinerary. Am I right? If so, this list has been made just for YOU! Lighthouse lovers unite: here are the best lighthouses in Maine to add to your list.
The lighthouses of Maine stretch all the way across the Maine coastline (see map at the bottom of this page). The southernmost lighthouse, Cape Neddick Light, could be seen even on a day trip from Boston. The most northern and most eastern light, West Quoddy Head Lighthouse, is practically in Canada!
Just how many lighthouses are in Maine? Well, this list of the top lighthouses in Maine only scratches the surface; there are a total of 65 throughout the state. So no matter where you are traveling in Maine, chances are there's a stunning Maine lighthouse within easy reach.
Pemaquid Point Lighthouse
Pemaquid Point Lighthouse in Bristol, Maine is a picture postcard lighthouse with the lighthouse keeper's house attached. Gazing out into the beautiful blue Atlantic, it's easy to imagine being the keeper of this lighthouse and to have the enviable daunting task of safely guiding ships in the night. Under the lighthouse are rocks for climbing; there is an ice cream shop and giftshop in the building.
Prospect Harbor Light House
Prospect Harbor Lighthouse is located on the east side of the entrance of Prospect Harbor, Maine. It was originally built and began use in 1849 with Nathaniel Noyes as the first keeper of the lighthouse.
Over the years the light was changed from blinking white every 60 seconds, to blinking red and white every 30 seconds. The lighthouse's last keeper served until 1934, when the light became automated. Ghost stories about this (and many other lighthouses) abound.
Bass Harbor Head Lighthouse
Nothing screams MAINE like this lighthouse right here. Built in 1858, this lighthouse stands 56 feet above sea level. There is a lighthouse keeper's house that is still in basically the same condition (with a 10 foot addition added in 1900) as when it was originally built.
The path on the right side of this Maine lighthouse will lead you to the viewing area and an awesome panoramic view of the Atlantic. If you take the path on the left, this will lead down a stairway to the front of the cliff, with an amazing vantage point of the lighthouse. Use caution if you decide to venture down to the rocks below!
Bass Harbor Head lighthouse is located on Mount Desert Island, home of Acadia National Park.
Cape Neddick Light (Nubble Light)
"Nubble Lighthouse" is considered one of the most photographed lighthouse in the United States and certainly one of the most famous lighthouses in Maine. It is located in York, Maine. Easy to access (located on an island in the southernmost part of Maine) Nubble lighthouse has ample parking as well as a gift shop. Sitting on the rocks and gazing into the ocean and photographing this beautiful Maine lighthouse is an experience you will always remember.
Marshall Point Lighthouse
The Marshall Point Lighthouse is a working lighthouse, still guiding ships along the Maine coast gulf at the entrance to the St. George River. The property includes the tower itself, as well as the restored Keeper's house built in the 1880s. In the Keeper's house you will find a museum filled with exhibits, photographs and documents detailing the history of the lighthouse and the peninsula itself.
Fun fact! The Marshall Point Lighthouse was featured in the film "Forrest Gump," so if you're ever wondering where the Forrest Gump lighthouse is, now you know!
Portland Head Light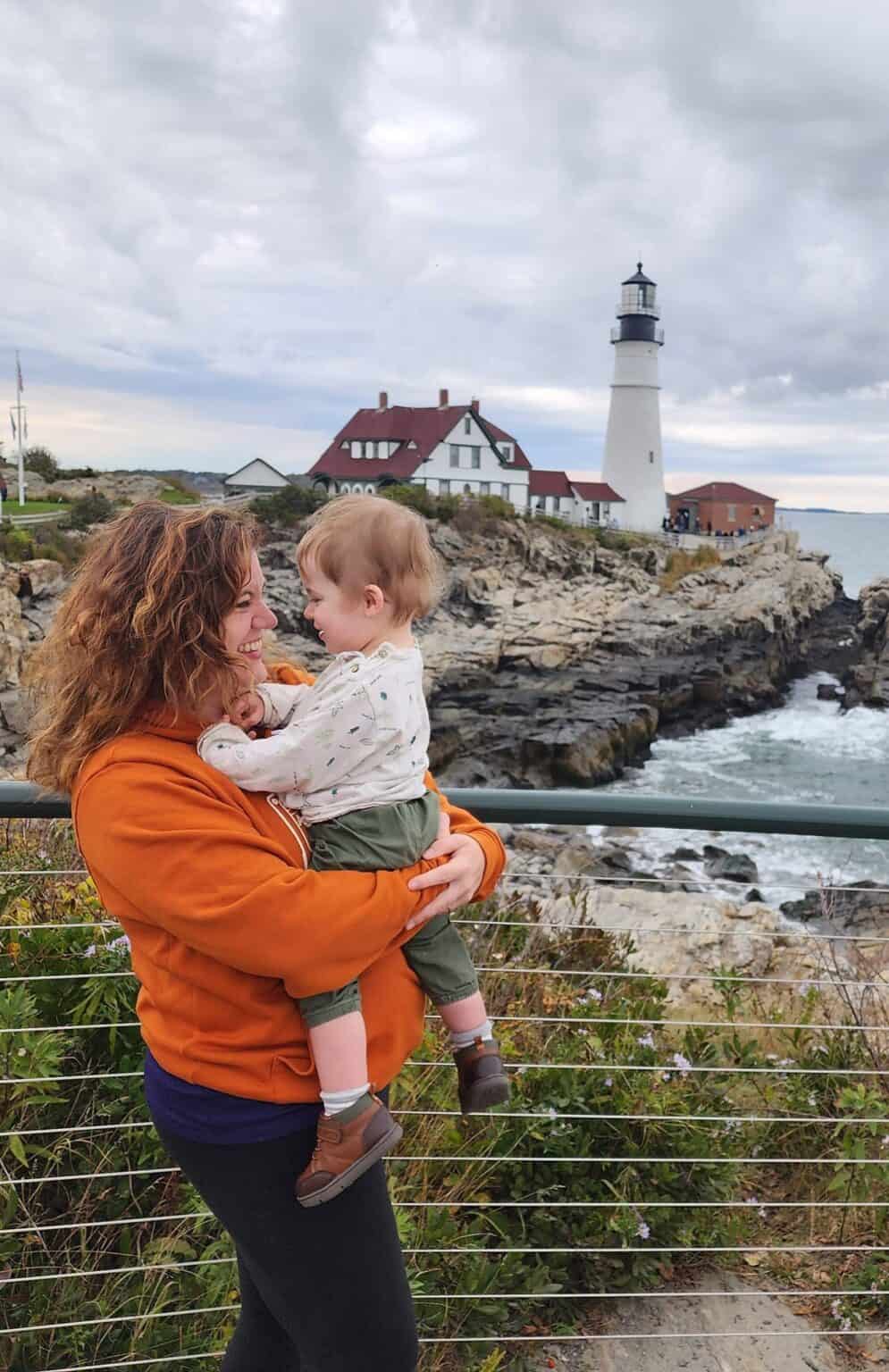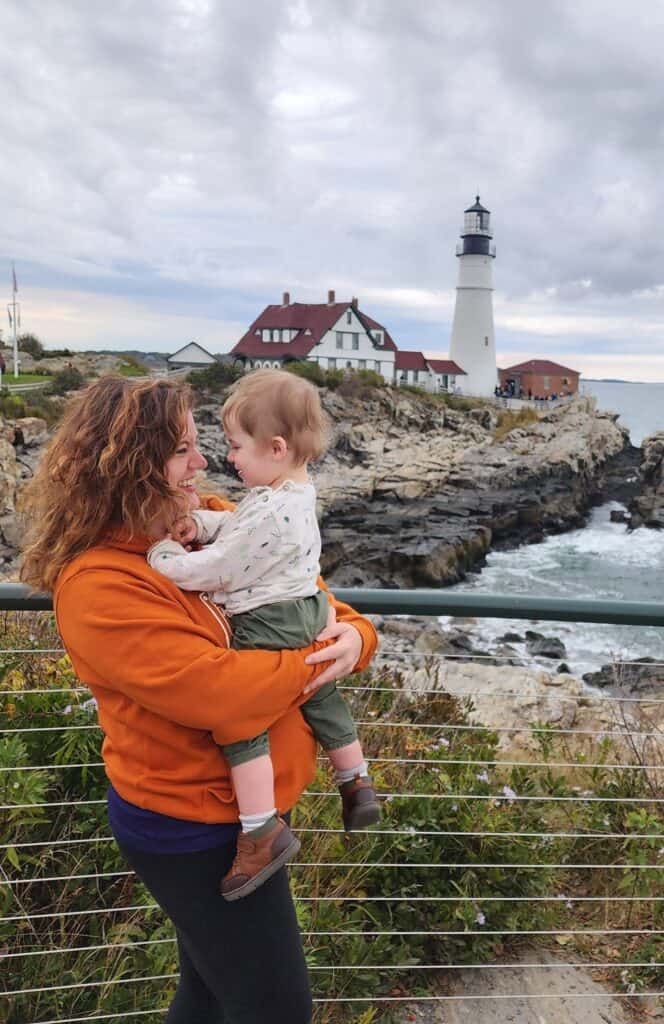 The Portland Head Lighthouse, located at Cape Elizabeth in Portland, is Maine's oldest lighthouse. The lightkeeper's former house is now the home of an award-winning museum with numerous fascinating displays and lighthouse lenses.
One of the most interesting Portland Head Lighthouse facts: on Christmas Eve 1886 there was an unexplained accident when the ship "Annie C. Maguire" hit the ledge outside of the lighthouse. Adjacent to this Maine lighthouse is a picnic area, hiking trails, recreation opportunities and historic buildings. But best of all are the many fantastic views of the ocean!
West Quoddy Head Light
West Quoddy Head Light is pretty far out there, and many visitors to Maine don't make it this far. In fact, this is the easternmost lighthouse in the USA and stands at the easternmost point in the United States as well. However, with its iconic red and white stripes, it's a shame to miss it; if you've ever wondered where that red and white lighthouse in Maine is located, well, here it is!
It's just a little over a 4 hour drive from Portland to West Quoddy Head, so if you're feeling ambitious or on a Maine road trip, add this lighthouse to your itinerary.
West Quoddy Head Light was first completed in 1808 under orders of President Thomas Jefferson, but the current tower was erected in 1858.
Burnt Coat Harbor Island Light
The enchanting Burnt Coat Harbor Lighthouse (sometimes called the Swan's Island Lighthouse) is still a working Maine lighthouse and a beacon to the local lobster boats in the area. In addition to gorgeous views of the ocean, you will find 2 miles of walking trails and access to two beaches. This is a unique and picturesque lighthouse in Maine with lots of things to do on your visit, including climbing to the top of the lighthouse.
For a unique Maine lighthouse experience, you can also rent the light keepers apartment if you're looking for lighthouse lodging in Maine!
Isle au Haut (Robinson Point) Light
The best view of the turn-of-the-century Isle au Haut Lighthouse (also known as Robinson Point Lighthouse) is from the water! History, hiker's trails and gorgeous views abound. Take a brief tour up to the top of the lighthouse and catwalk around it. You can visit by Mailboat, which makes daily trips in the summer, and also stop at the nearby Acadia National Park. There is lodging right next to the lighthouse, a tiny uncrowded village, and lots to explore!
Egg Rock Lighthouse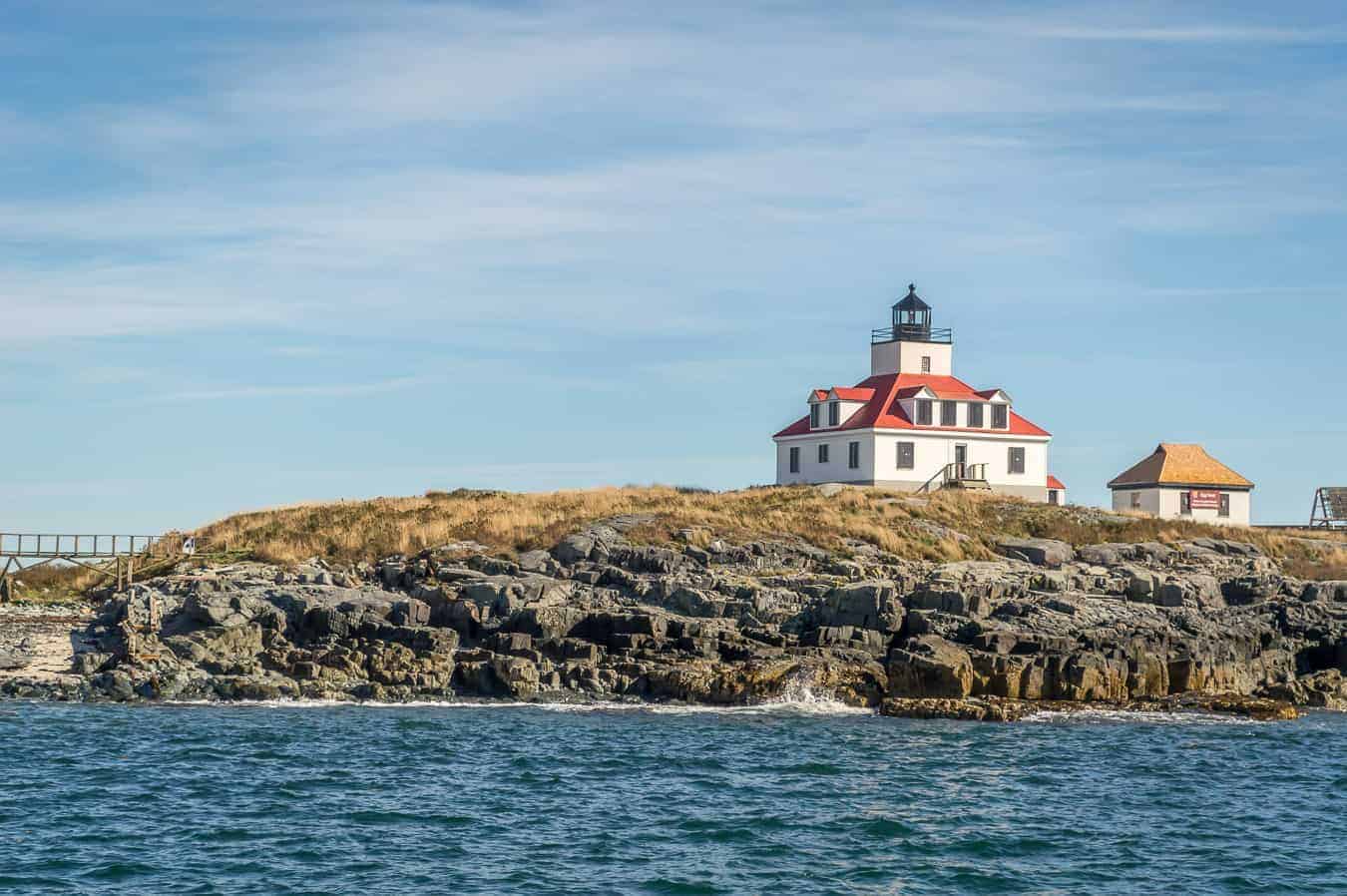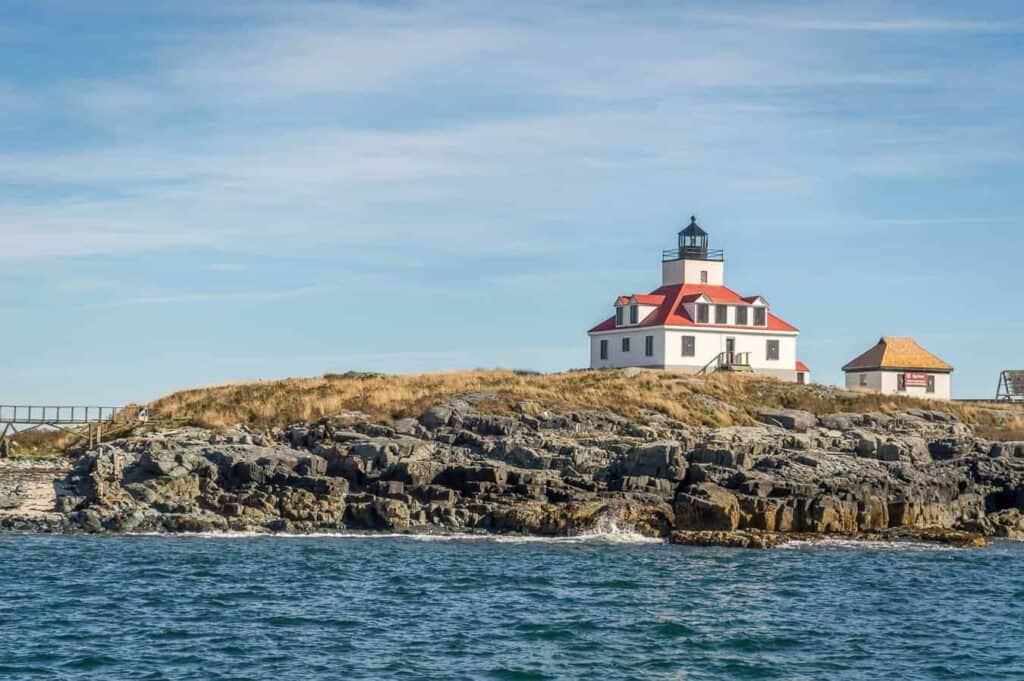 Built in 1875, Egg Rock Lighthouse is a unique structure in that the lighthouse tower itself protrudes right through the lighthouse keeper's house! Best seen by water, the Egg Rock Lighthouse continues to guide boats into the southern entrance to Frenchman's Bay. The light is still operational, and flashes every 40 seconds. The lighthouse is not open to the public, but may be viewed by one of the many scenic boat tours that operate in the town.
Rockland Breakwater Lighthouse
Perched on the end of a granite breakwater that extends out 4346 feet into Rockland Harbor, Rockland Breakwater Lighthouse is a gorgeous Maine lighthouse. Its red and black tower is a dramatic juxtaposition to the deep blue sea that surrounds it on three sides, and the 3/4 of a mile walk out to it makes it feel like you're really going somewhere! The granite breakwater can be slippery when wet, so use caution while walking out.
Spring Point Ledge Light
One of the best lighthouses near Portland Maine, the Spring Point Ledge Light has a distinctive shape, with some saying it resembles a giant spark plug as it sits at the end of a rocky breakwater strip. This cool Maine lighthouse is a sight to see anytime of year, but you can tour it yourself during the summer months.
Seguin Island Lighthouse
This lovely lighthouse in Maine was ordered to be built by none other than George Washington himself, so this is one of the top lighthouses to see in Maine if you enjoy seeing beautifully kept historic lights; it's still active, too! While you can technically see this lighthouse from Popham Beach with binoculars, nothing beats getting up and close with a lighthouse tour. Do be aware that there is a transfer from the lighthouse tour boat to a dinghy and then a short scramble up often slippery rocks, so if you are mobility impaired, this could pose a problem.
Owl's Head Lighthouse
Located in beautiful Rockland, this Maine lighthouse is not only a lovely sight to see, but it has an interesting story to tell, too, with an averted tragedy of a couple entombed in frozen spray after their schooner crashed on the rocks below but lived on to marry, and a faithful light keeper's little dog who used to pull the rope on the fog bell and bark loudly to alert passing vessels of the danger of the rocks. "Spot" is buried near his fog bell.
You can learn about those stories and more at the Owl's Head Lighthouse Keeper's House Museum & Gift Shop, open 6 days a week mid-May through late October.
Boon Island Light
Boon Island Light may not be the tallest lighthouse in the US, but it is the tallest lighthouse in Maine and all of New England, so while it is not open to the public, it is worth looking for either from the shore in York or by boat just to say you've seen the tallest lighthouse in New England!
These are just a few of the most popular lighthouses in Maine, so be sure to check out the lighthouses in Maine map below to plan your Maine lighthouse tour!
---
Use the Maine lighthouses map below to help you find all of these spots!
Best Maine Lighthouse Tours
Why not take a fun guided, scenic tour of Maine's lighthouses? You'll love these options:
On this Portland sightseeing cruise, get excited for a mesmerizing journey around the breathtaking Casco Bay! Enjoy two hours of complete relaxation as you view four can't-miss Maine lighthouses and experience majestic sights like Diamond Pass.
On this cruise, you'll get up-close views of Civil War-era forts. Some of the famous lighthouses you'll see on this tour include the Portland Head Light, Spring Point Ledge Lighthouse, and Bug Light, making it an unforgettable adventure.
This fully-narrated tour includes indoor and outdoor seating, onboard restrooms, and a beverage and snack bar in case you get hungry. It's not recommended for those who get seasick because it is on a boat! The tour takes approximately an hour and forty-five minutes.
Have you ever dreamed of setting sail on a tall ship? Now's your chance with this incredible two-hour cruise from Portland and along Casco Bay's coast. Bring your snacks and favorite beverage, and enjoy some of the best views you'll ever see on this cruise, perfect for all ages, because it's family-friendly!
Plus, on this tour, you'll even see seals and other wildlife. Learning about Maine Windjammers is also part of this unique adventure, as these ships are listed on the National Register of Historic Places.
You will see lighthouses throughout this cruise, of course, as well as other landmarks. Life jackets for adults and children are included on this tour, but you will have to bring your own snacks and drinks and get yourself to the pier where the tour begins.
Take an exciting cruise through the harbor of Boothbay and experience some unforgettable views along the way. On this tour, you'll catch glimpses of charming islands, two beautiful lighthouses (Burnt Island Light and Ram Island Lighthouse), stunning coastal scenery, and adorable seals sunbathing on rocks!
Plus, as a special bonus, you'll get insight into Maine's lobster industry on this tour. This is sure to be a fun educational outing for all ages. Seats on this tour are also padded for extra comfort, and tables can be found throughout the vessel.
This tour is just an hour and a half long, making it perfect for those who want to explore and see some Maine lighthouses without a long excursion. It includes the cruise with speakers, but you'll want to pack your own food and drinks.
Set sail on a stunning 1.5-hour journey around Portland's Casco Bay and the surrounding islands! From historic lighthouses to 19th-century forts, you'll experience breathtaking views that are topped off with incredible sunsets over the skyline.
Plus, guests 21 and up can enjoy two craft beers or hard seltzers each – perfect for reminiscing about your adventure out at sea as you spot local wildlife like seabirds and seals along Maine's coastal landscape!
If you book this cruise, it includes water, transportation, and two alcoholic drinks. You'll be able to enjoy the view of beautiful Maine lighthouses from the comfort of the boat. What more could you want?
Get ready to set sail on the biggest and most comfortable boat in New England! An unforgettable excursion awaits at Boothbay Harbor, taking you close to shore along majestic coastlines filled with playful seals, cozy coves, and colorful villages.
Delight in 360-degree views of nature's beauty from inside a main salon serving food & drink – or take your excitement outdoors for some sun soaking atop an open upper deck brought alive by captivating narration. On this tour, you'll see both Burnt and Ram Island Lighthouses.
This tour is approximately two hours long and is wheelchair accessible. The live tour guide makes the tour unforgettable with the narration which will allow you to learn more about this area of Maine.
Set sail and explore the rocky coast of Maine aboard the grand Appledore II. Step back in time to the 19th century as you cruise this historic schooner, featuring all modern amenities like wide decks perfect for taking in that refreshing sea air. Gather your closest friends and family (this tour caps at just 49 lucky passengers!) for an intimate voyage full of exploration.
This tour is two hours long and includes the sailing trip, blankets, and alcoholic drinks are available for purchase aboard the vessel. It takes place right in Camden, starting near Camden Town Landing. Along the tour, you'll see the Curtis Island Light, as well as inns, mansions, yachts, lobstermen, and potentially even whales.
Embark on an unforgettable journey on the Elizabeth Grace and discover what Portland Harbor and Casco Bay are known for! Cruise past historic sites, towering lighthouses, and picturesque islands, all while sipping complimentary alcoholic beverages. Get ready to be mesmerized as you feast your eyes upon these breathtaking views from a spacious cruise ship that sails out of Custom House Wharf.
This fun tour is about an hour and a half long and includes the cruise, captain, and two alcoholic drinks per passenger. Note that this tour is for those aged 21 and up due to the alcoholic drinks, making it perfect for a girl's night out or a romantic evening.
Explore the wonders of nature and discover a unique blend of historic sights on this Boothbay Harbor Cruise which includes lighthouses! From observing incredible raptors, ducks, herons, and guillemots to navigating through Upper and Lower Hell Gates, you'll have an unforgettable time.
Plus, you can see up to seven lighthouses dating back as far as the colonial age. Out of all the tours on this list, this one definitely includes the most lighthouses along the way, making it the ultimate Maine lighthouse tour.
This tour includes the cruise, but gratuities and food/drink are not included. It meets right at Cap'n Fish's Cruises, and lasts approximately two hours.
Are you interested in learning more about lighthouses without going out on the water? It's completely possible with this tour which starts in Portland and explores the area by land instead.
This tour will bring you to some of the most scenic spots throughout this area of Maine. It includes a stop in downtown Portland (with spots like Commercial Street and the Old Port District), plus you'll visit three lighthouses, including the iconic Portland Head Light. It's approximately two and a half hours long.
The tour includes transportation, a TV display, a guide who will tell you all about what you're viewing along the way, and umbrellas just in case you get hit with some rainy New England weather. Many who do this tour say it ended up being one of the highlights of their entire trip to Maine.
On this tour that's about an hour and forty-five minutes long, explore the beauty of Maine, including three lighthouses. What makes this tour different is that it's run by a Portland local, meaning you'll get to see some hidden gems in the area that you wouldn't see if you were to go on a different tour instead.
This tour includes transportation and a guide who has many years of history to share with tour-goers. Some notable spots you'll see along the way include Commercial Street, the Portland Head Light, Spring Point Ledge Lighthouse, and Portland Breakwater Light. Unfortunately, keep in mind that this tour is not wheelchair accessible.
Get out in South Portland and explore lighthouses by bicycle! This is surely one of the most unique lighthouse tours in Maine, and the small group size provides an intimate experience with a local guide. Plus, there's an optional stop for a Maine classic lobster roll.
On this tour, you'll visit Point Ledge Light, Bug Light, and Portland Head Light from the Greenbelt Pathway. A bike hire is included in the tour as well. For active travelers who want to explore lighthouses in a unique way, don't overlook this tour.
Whether you're interested in learning more about Maine's history or want to take beautiful photos for your Instagram feed, any of lighthouse tours can help make your trip unforgettable. We hope you enjoy experiencing the beauty and charm of Maine's majestic lighthouses!
With so many options available, no matter what type of tour you choose, you're sure to have an amazing time exploring one (or several!) of these historic lighthouses.
---
Read these next:
---