*This site uses affiliate links; if you make a purchase through these, I may receive a small commission at no cost to you.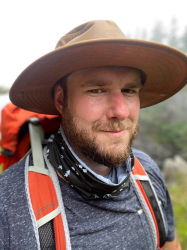 Latest posts by Justin Smulski
(see all)
Are you looking for things to do in Bangor Maine?
Exploring Maine—taking in its farmland vistas, lowtide hikes, and scenic mountaintops—takes a whole lot of driving. That often means that the cities and towns you're driving through feel like just that: somewhere you're sorta-kinda passing through temporarily. Yet Maine's meteoric rise in tourism over the last ten years hasn't just been about outdoor adventure and beaches; it's been fueled just as much by restaurants, breweries, and chic inns along cobblestone alleys. To that end, it's worth getting to know Maine's cities and larger towns a bit better so no matter where you're headed you'll be prepared for Vacationland's best amenities across the state.
We're starting things off with a Bangor city guide: so the next time you're cruising through Penobscot County's biggest city to Baxter State Park, Aroostock County, or even Bar Harbor, add an extra day or two to your itinerary and spend some time exploring the Queen City of the East. Here are some cool things to do in Bangor Maine, and if you're looking for things to do in Bangor Maine this weekend or what to do in Bangor ME today, check out this local calendar to see what's happening during your visit!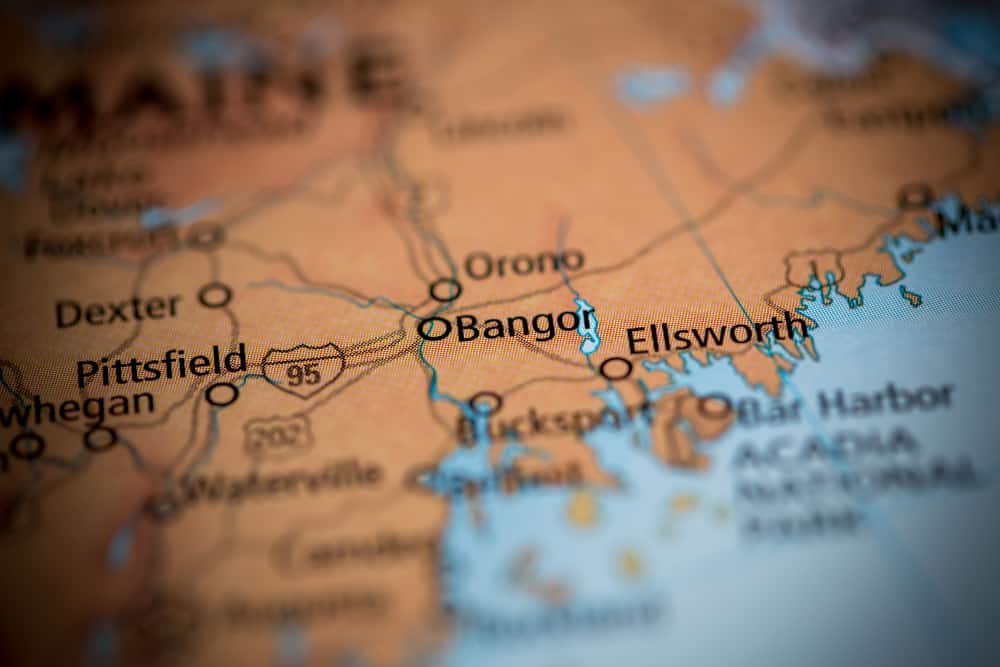 Basic Info About Bangor, Maine
The Name
Let's get one important detail out of the way: it's pronounced ban-gor (rhymes with store), not bang-er (rhymes with hanger). Despite Maine's hundreds of hard to pronounce place names, this one most certainly takes the cake for most mispronounced and maligned by locals. The city even produced a tongue-in-cheek, musical PSA on YouTube in 2015 to help raise awareness of how to properly pronounce the name and it's absolutely worth a watch for both the celebrity cameos and general hilarity.
A Quick History
The Bangor area has been inhabited by the Penobscot people for more than 11,000 years. At the confluence of the Penobscot River and the Kenduskeag Stream, the area was an important stretch of water with good access to the sea and abundant fishing. With less reliance on agriculture than indigenous peoples in the milder climates of southern New England, seasonal camps for hunting, gathering, and fishing were nestled along the river's banks and served as a lifeline for the region. European fur traders were interacting with the Penobscot as early as the 1500s, and Samuel de Champlain famously sailed up the Penobscot River in 1605.
By the 1770s, a small settlement of 12 families with a store, school, and sawmill had been permanently established. The settlement was known by a variety of names during its early years: Condeskeag Plantation, Sunbury, and even Norumbega. When the town petitioned the Massachusetts government in 1791 (Maine was still a Mass colony until 1820, mind you!) to be officially incorporated, somehow the name Bangor was given. Accounts vary on exactly why the name was changed, but various retellings include a drunk Calvinist preacher and a sad Welsh hymn—we'll let you go down the rabbit hole on this one by yourself.
Bangor quickly grew into a thriving port as lumber from Maine's inland forests was loaded onto massive ships headed all across the world. By 1860 it was the largest lumber port in the world with more than 150 sawmills along the river and a staggering 3,300 ships loaded per year with lumber for the world's booming construction and shipbuilding. The port became a hub for bricks, leather, and ice as well. Massive blocks were cut and stored along the river in the winter and shipped as far as the West Indies.
Lumber barons built stately manors—some still standing today—but the city's status as an economic powerhouse met serious crisis even before lumber ports started closing down. In 1911 a fire started in a hay shed and rapidly grew out of control, burning for nearly a full day and taking down more than 55 acres with it. More than 100 local businesses, numerous historic government buildings including the post office and custom house, and 285 private homes were lost. Though the lumber craze never returned quite like it once was (pulp and paper remain important), Bangor rebuilt and remains an economic center for the region with large event venues, a thriving arts and culture scene, and lots of restaurants and shopping.
The Lay of the Land
Just to the south of the city you'll find Bangor Municipal Golf Course, and to the East of the cities suburbs there's Bangor International Airport. Across the river is Brewer, and a bit north you'll find Orono (with the University of Maine's flagship campus) and Old Town. Along with Hampden slightly downriver, this makes up the Bangor metro area. Any closer to the coast—where the Penobscot River turns into Penobscot Bay—and you're skirting the line between Maine's Midcoast and Downeast regions. Farther north things get a bit more wild pretty quickly, with miles and miles of pristine forests, bogs, ponds, and wildlife sanctuaries, most notably the Sunkhaze Meadows National Wildlife Refuge.
Best Things to Do in Bangor Maine
Take in Downtown Bangor architecture

Most of Bangor's downtown shops, restaurants, and galleries are gathered along Main Street and State Street, skirting both sides of the Kenduskeag Stream as it meets the Penobscot. Brick and stone city blocks in the style of Beaux Arts as well as Colonial and Greek Revival—either surviving the 1911 fire or rebuilt entirely—make the area feel intimate and cozy, but with the bustle of a larger city.
As you cross Broadway and make your way north, you'll enter Bangor's historic residential neighborhood with some of the original mansions built by lumber barons still standing today. Beyond there you're looking at mostly quiet suburbs with parks, schools, and a few neighborhood shops.
The downtown's architectural style is varied and stately, with a number of buildings on the National Registry of Historic Places as a result of thoughtfully planned reconstruction after the 1911 fire. The city stands in stark contrast to the colonial style of many New England towns from the same era, with Bangor's oldest churches the only throughline.
Visit the Bangor Waterfront
The collapse of the lumber industry left a literal hole in the map of Bangor—what used to be sawmills, pulp factories, docks, and industrial buildings turned into a riverside graveyard of the past. But the Bangor Waterfront has been revitalized over the last few decades into a distinct section of the city with touristic appeal and loads of attractions.
Darling's Waterfront Pavilion hosts outdoor concerts and events right on the river's edge beside a sprawling park. The Cross Insurance Center has been an economic draw for indoor events and conferences. One of the cities choicest options for New American dining—Timber Kitchen & Bar—is just right along Bangor's Waterfront district, as well.
Explore the Cole Land Transportation Museum
If you've got an interest in vintage vehicles, or are looking for things to do in Bangor with kids, check out the Cole Land Transportation Museum. Even if you're not necessarily intersted in vintage vehicles, seeing an antique snowplow is a pretty cool experience!
Enjoy Bangor theatre
With two ballet troups, the Penobscot Theatre Company, and a symphony orchestra—you won't for a second believe you're in central Maine. The Penobscot Theatre Company is the only year round professional theatre in Northern Maine, and its performances in the Bangor Opera House always satisfy.
Dive into Bangor Arts and Culture
Beyond the concert and event spaces by the waterfront, Bangor has become a hot spot for arts and culture thanks to its close relationship with the University of Maine (the Collins Center for the Arts and the Zillman Art Museums are worth a trip) and the city's rich backdrop as a regional hub (swing by the Bangor Historical Society and Bangor Public Library for some nerding out over the city's history, or even the police department for some relics dating back to the 1800s).
See Paul Bunyan
And, last but not least: let's not forget the Paul Bunyan statue near the Cross Insurance Center. We're not sure if this truly counts as Arts and Culture or not, but Bangor is the only town variously listed as the folk hero's birthplace not in the upper Midwest—so we'll hold onto that for happy hour trivia.
Sample Maine beer at Bangor breweries
Maine's craft beer scene isn't just fun and funky, anymore: it's world class. There's more than a 133 breweries throughout the state and Maine has the second most breweries per capita in the country (whatever, Vermont… thanks for stealing our thunder). The Bangor area contributes a significant amount to the state's beer culture.
Between Bangor, Brewer, and Orono you've got this thirst-inducing list to choose from: Mason's Brewing, Orono Brewing, 2 Feet Brewing, Sea Dog, Black Bear, Marsh Island Brewing, Geaghan's, Blank Canvas, Blaze, and Bangor Beer Co. And we probably left one or two out—they're opening at a breakneck pace with plenty of demand from tourists and locals alike.
Dine at favorite Bangor restaurants
We've mentioned a few along the way, but a bigger list is worthwhile. Bangor's dining scene has grown up alongside the influx of visitors for conferences, concerts, and events. In Bangor proper, be sure to take a look at Timber, Blaze, 11 Central, McLaughlin's Seafood, Ichiban, Tesoro, Miguel's Mexican, Paddy Murphy's, Novio's Bistro, and Nocturnem Draft Haus. And in Brewer: High Tide, The Coach House, Yoshi Japanese, and Eagles Nest. And lastly in Orono and Old Town: Kanu, Governor's, and Woodman's. And don't forget—almost all of the breweries listed above have exceptional food options, in particular: Blaze, Sea Dog, Mason's, Geaghan's, and Marsh Island.
Spot Stephen King's House
Try as we might, the eclectic home of Stephen King isn't yet the official state capital of Maine. Oh, well. Tucked into a quiet and historic neighborhood near Whitney Park, it's a site worth seeing if you're a fan of his books. And even if you're not, the immaculate house with an eccentric, spider covered wrought-iron gate out front is most certainly photogenic.
King's relationship with the state of Maine is interesting to the least. He was born and raised in the state and attended the University of Maine, as well. Though the crowds thronging to his home are certainly annoying, he's long been deeply involved with philanthropic causes throughout the state and will often pen op-ed letters in some of the larger newspapers to voice his views on the state of Maine politics and politicians.
He has a second home in Lovell, Maine—the scene of an infamous incident in 1999 when he was struck by a van operated by a distracted driver. His injuries were so severe that five surgeries over a ten day period were needed. King's lawyer eventually bought the van involved in the accident to ensure it didn't end up on eBay as some macabre item in a collection by a zealous fan.
While you're in Bangor, you can also stop by Mount Hope Cemetery, a spot said to have been the inspiration for a lot of King's most well-known tales. The cemetery itself was even featured in the film version of King's novel Pet Semetary.
Gamble at the Hollywood Casino
Located in Bangor's Waterfront District is Hollywood Casino Hotel, complete with an indoor raceway (this is definitely the complete opposite of a business conference). Whether you're looking for a fun place to stay in Bangor or just a place where you can go get loose for a few hours, this Bangor casino fits the bill!
Take the kids to the Maine Discovery Museum
If you're looking for things to do with kids in Bangor, consider spending some time at the Maine Discovery Museum on Main Street. The largest children's museum in Maine, this is the perfect place to spend a rainy day in Bangor with kids. Interactive, hands on learning displays and opportunities for artistic expression will be sure to stimulate even the youngest of minds, and their adults might just find themselves having a pretty good time, too!
Explore Bangor City Forest
Take a stroll in the Bangor City Forest—a 650 acre working forest with wheel-chair accessible picnic areas and more than 10 miles of walking, biking, and cross-country skiing trails.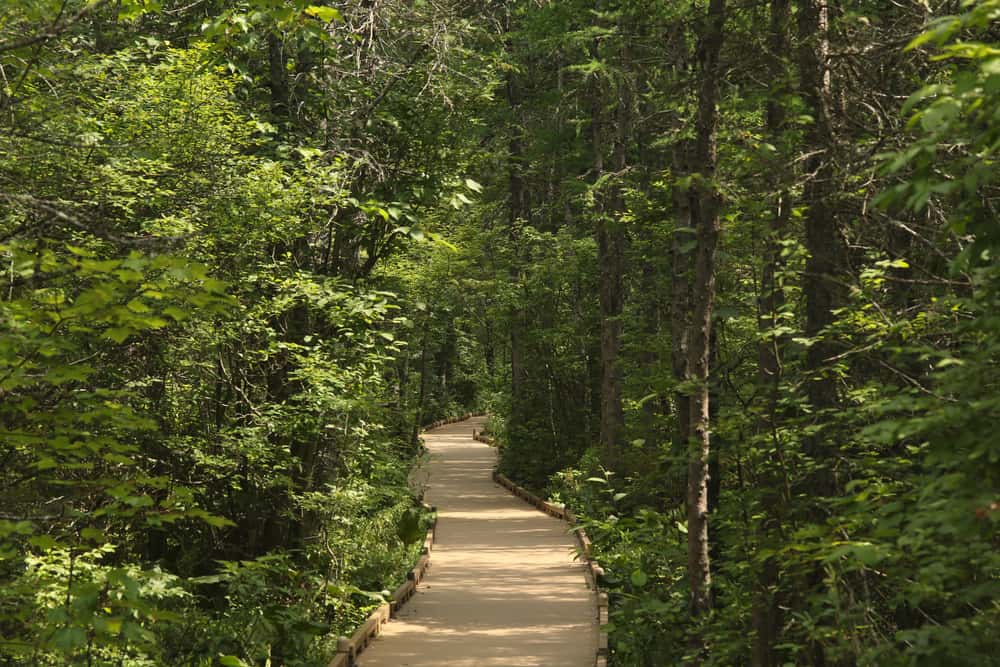 Close by is Orono Bog, with a wooden boardwalk through the eerie yet beautiful peatbog. It's protected land managed by Bangor, Orono, and UMaine as part of the much larger 6,000 acre Caribou Bog Wetland Complex. Rare plants, bugs, and birds call this bog complex home and hiking trails throughout offer a gorgeous natural respite from the din of downtown.
Hit the ice in the winter
If you're looking for fun winter things to do in Bangor, consider lacing up your skates and gliding around one of Bangor's indoor or outdoor ice skating rinks. This would be a cool winter date idea in Bangor, too, and there are several options in and around Bangor to choose from!
Stay at the Tarratine Inn
If you're looking for a great place to stay in Bangor where you'll be within walking distance of restaurants, shopping, theatre, museums, and more, definitely consider the Tarratine Inn. This historic Bangor inn survived the Great Fire of 1919 and today welcomes guests to come and enjoy the New England charm it has built over its many years. It's a great spot for anyone looking for a place to stay in downtown Bangor, and the onsite restaurant is one of the top places to eat in Bangor.
Click Here to Check Prices & Book!
Visit Bangor parks and preserves
While Bangor has plenty of arts, culture, shopping, and history to keep you occupied, Maine's gorgeous outdoors are always calling. Within city limits there are plenty of small urban and suburban parks with perfect spots to sit and read, as well as dozens upon dozens of small, patchwork nature preserves throughout the region for quick nature walks.
Be sure to check out Pushaw Lake, Penjajawoc Marsh, Perch Pond Recreation Trails, and Sunkhaze Meadows while in the area. If you're into birding—this is the place to be. The Penobscot Valley Audubon offers guided bird tours, too. And don't forget the three golf clubs to round things out.
No matter what you're looking to do—Bangor has you covered for unique, memorable, and fun things to do.
---
You might also like:
10 Best Restaurants in Rockland ME
---