---
*Links in this article may be affiliate links, from which we may earn commission. See our
Privacy Policy
for full details.
---
You can't swing a bean boot or a shuck an oyster without bumping into a Mainer truly convinced that Maine is the best possible place to live and willing to explain exactly why in resounding detail. There's no shortage of reasons, we're inclined to agree. But frosty mornings and a sudden, near-constant craving for hot cocoa have us thinking about just how wonderful Christmas in Maine truly is.
Gardens Aglow
Way back when in 1991, a small group of residents on Maine's Midcoast had their eyes on a 148-acre parcel of land along a rocky littoral forest in Boothbay Harbor. The idea: build a world-class botanical garden that would drive tourism, promote ecological research, and stimulate local business growth. After sixteen years of planning, the Coastal Maine Botanical Gardens opened in 2007. It's grown to more than 290 acres with nearly a mile of saltwater frontage and houses hundreds upon hundreds of species native to Maine and other northern and coastal climates. The compelling story of natural history and horticulture that the gardens tell haven't gone unnoticed: their data from 2018 shows more than 200,000 guests from all over the USA plus 63 other countries.
The Coastal Maine Botanical Gardens get quite the Christmas glowup: between late November and early January 500,000 LED lights are artfully arranged in a stunning Gardens Aglow holiday lightscape throughout the property. For six years in a row now, the gardens have been dressing up for Christmas as part of the larger Boothbay Lights holiday celebration across the Midcoast region, including tree lightings, fireworks, and boat parades. This year, as a precaution, the Gardens Aglow will be a driving tour only but that won't keep you from enjoying acres upon acres of every imaginable color lighting the sky with Christmas cheer.
Portland Harbor Christmas Boat Parade
The mental image of a Mainer fisherman hard at work in the early morning on the choppy ocean can likely be summed up in one word: salty. Does this salty comportment, you might ask, take a break for some Christmas joy? Well, there's at least one evening when the answer is a resounding yes. The official name of the one-night-only-event—Portland Harbor Christmas Boat Parade of Lights—doesn't quite capture the cheerful absurdity of Maine's finest fishermen strapping Christmas trees to the top of their vessels and wrapping the entire boat in lights while cruising around the Old Port harbor with Christmas tunes blasting.
You can grab a ticket to watch the yuletide insanity unfold from one of Casco Bay Lines' ferries (they often participate, too, with one or two decked out ships), though bringing a few foldable chairs and claiming a spot along the working waterfront is just as fun and completely free. You'll not only see quite a few briny looking Santa imposters, but every year there's at least one faux Christmas tree aboard a fishing ship made entirely out of cardboard beer cases. That's a combination of Christmas cheer and authentic Maine attitude you just won't forget. Locals working the waterfront in restaurants and shops will spot leftover Christmas trees and lights on the downtown wharves for weeks after the event—the seagulls don't seem to mind, either.
Wreath-Making
Sure, you can stop by any department or craft store and pick up a cheap, mass-produced Christmas wreath to hang on your door. But with a growing attention to local artisans and traditional craftsmanship, Maine's roots as a long-standing producer of handmade balsam wreaths are notable.
Dating back to the earliest generations of settlers from mainland Europe, particularly German families putting down roots in Downeast villages, crafting Christmas decorations from the foraged boughs of Maine's aromatic evergreens has been a holiday mainstay since the early 1700s. Way up north in Aroostook county, in small towns near the coast, and along the Canadian border, potato farmers done for the year and day laborers who work blueberry fields and salmon farms switch to wreath making under the tutelage of skilled artisans. Once in danger of collapsing due to cheap alternatives, the internet age largely saved the industry and preserved a traditional Maine craft for generations to come. Online shoppers looking for genuine, handmade crafts are shipping a pungent little slice of Maine's craft industry all across the country.
Northern Lights
LLBean's flagship campus in Freeport has everything you could possibly need—and a bunch of stuff you don't need but will likely buy anyway—for Christmas shopping. Should you ever doubt the GPS directions, the giant sixteen-foot-tall rubber bean boot out front is a fairly clear indicator that you're in the right place (some bored and mathematically-minded staff member ran the numbers and it's a size 410, apparently). If that's not wild enough, LLBean has a second near-replica of the giant rubber boot that's actually a car it drives to events.
Beyond its coveted and hugely popular line of clothing and boots, there's a home goods store, a kayaking center, bike and canoe shop, hunting gear, and even furniture. As if you needed any reason to go a little Christmas crazy with fleeces and comfy socks, the LLBean campus gets even better around the holidays: an entire Christmas village.
LLBean's Northern Lights celebration transforms a park in the heart of their campus to an enormous winter wonderland with more than 10,000 lights and a hundred Christmas trees. There's even a post-and-beam Santa's workshop, real Maine reindeer, a warming hut with a letter-writing station for kids to pen a missive to good ole St. Nick, and horse-drawn wagon rides. Crossing items off your holiday to-do shopping list just got a whole lot more satisfying.
Nautical Christmas Trees
On piers or wharves, at town landings on coastal island communities, in charming downtowns, and sometimes even in the middle of absolutely nowhere, you'll find Christmas trees made from buoys and lobster traps wrapped in lights just about everywhere.
Portland's downtown—a shopping mecca for snowy pre-Christmas weekends—has one tucked into a cobblestone alley behind an historic hotel. Both Ogunquit and Cape Porpoise have charming holiday trees made of wooden traps dressed in wreaths and lights, making them a picture-perfect destination for weekend drives up the coast. And don't miss the Christmas tree in Wells constructed entirely of buoys just beyond the harbormaster's quarters at the mouth of the Webhannet River Marsh.
For the past seventeen years, a team of volunteers has been constructing a thirty-five-foot-tall Christmas tree made of lobster traps in downtown Rockland. More than a hundred lobster buoys each with unique artwork and colors dot the tree as ornaments, plus more than six hundred feet of garland and a thousand Christmas lights! Fear not, the six-foot-tall lobster atop the tree isn't real (but if it were we'd gladly dip it in some butter).
As you cruise through Maine's backroads between shopping trips to finish buying gifts for those last few people on your list, you'll notice artistic Mainers throughout the state have some seriously creative DIY Christmas trees made of everything from hubcaps to driftwood decorated with oyster shell ornaments and nautical rope.
Lighting of the Nubble
Maine's 65 lighthouses—stretching all the way up the jagged coast to the easternmost tip of the American continent, on tough to reach islands, and on dangerous spires of rock in busy coastal corridors—are an apt metaphor for much of life in Maine. Yet one of the easiest to get to and see, at just 300 feet offshore right over the New Hampshire border, has one of Maine's most enduring holiday customs: the Lighting of the Nubble.
Cape Neddick Light (its official name) has been standing guard atop a 2.8 acre nub of granite (hence the unofficial name) since 1879. Its prominence as an icon of Maine culture has, quite literally, been astronomical—among other images of life on earth, the Voyager mission's capsules of world culture launched deep into space included a picture of Nubble Light.
Beloved in all seasons, the holidays have special significance for Cape Neddick Light. On the first Saturday after Thanksgiving, the lighthouse's holiday lights flick on at dark for the first time. An outline of the lighthouse, the keepers house, and the outbuildings cut through the oceanic dark like a fluorescent gingerbread cookie. The town sets up bus routes to bring viewers down to the adjacent park, the requisite Santa appearance is made, and thousands of Christmas cookies are baked by locals for the joyous event. Locals and tourists alike will gather daily at dusk for the seemingly-magical switching on of the lights, though that first evening marks some perfect demarcation of Maine's Christmas season.
And of course… Lobster
Up and down the coast you'll find lobster-themed Christmas ornaments, stuffed lobsters topped with Santa hats, and lobstermen wearing flashing plastic Christmas light necklaces while they haul traps. The life blood of the seafood economy doesn't stop when the tourists leave. Lobster is the unofficial food of summer along the Maine coast, but we'd be doing all food lovers a disservice if we didn't strongly suggest adding it to your Christmas dinner. Lobster—alongside oysters and clams—has long been a traditional food for coastal New England holiday celebrations.
The humble lobster even played a prominent role at the first thanksgiving in October of 1621 as an easy to harvest and abundant food that just so happened to be delicious, too. Lobster sliders, steamed lobsters with Maine potatoes, lobster stew with sweet anise and ale, lobster pie with puff crust—add something new and yet also truly historical to your Christmas spread this year! If life in Maine means year-round lobster rolls from even the weirdest convenience stores (and they're good, too), then why not celebrate the holidays with that same dedication to delicious seafood?
Supporting Maine's lobster haul is a great Christmas present for Mainer fishermen, too: with colder weather and ocean temperatures near the coast, lobsters move offshore to deeper water for a more consistent climate. This means only the most dedicated lobster boats with offshore traps are hauling during December and January. While the price goes up for Christmas and New Years Eve demand, the job itself gets riskier and more labor intensive; those higher prices don't always actually result in more money for the families fishing the waters off Maine's rugged shoreline. So while buying Maine lobster is a year-round treat that supports the economy, it's particularly important around the holidays!
---
Read these next:
---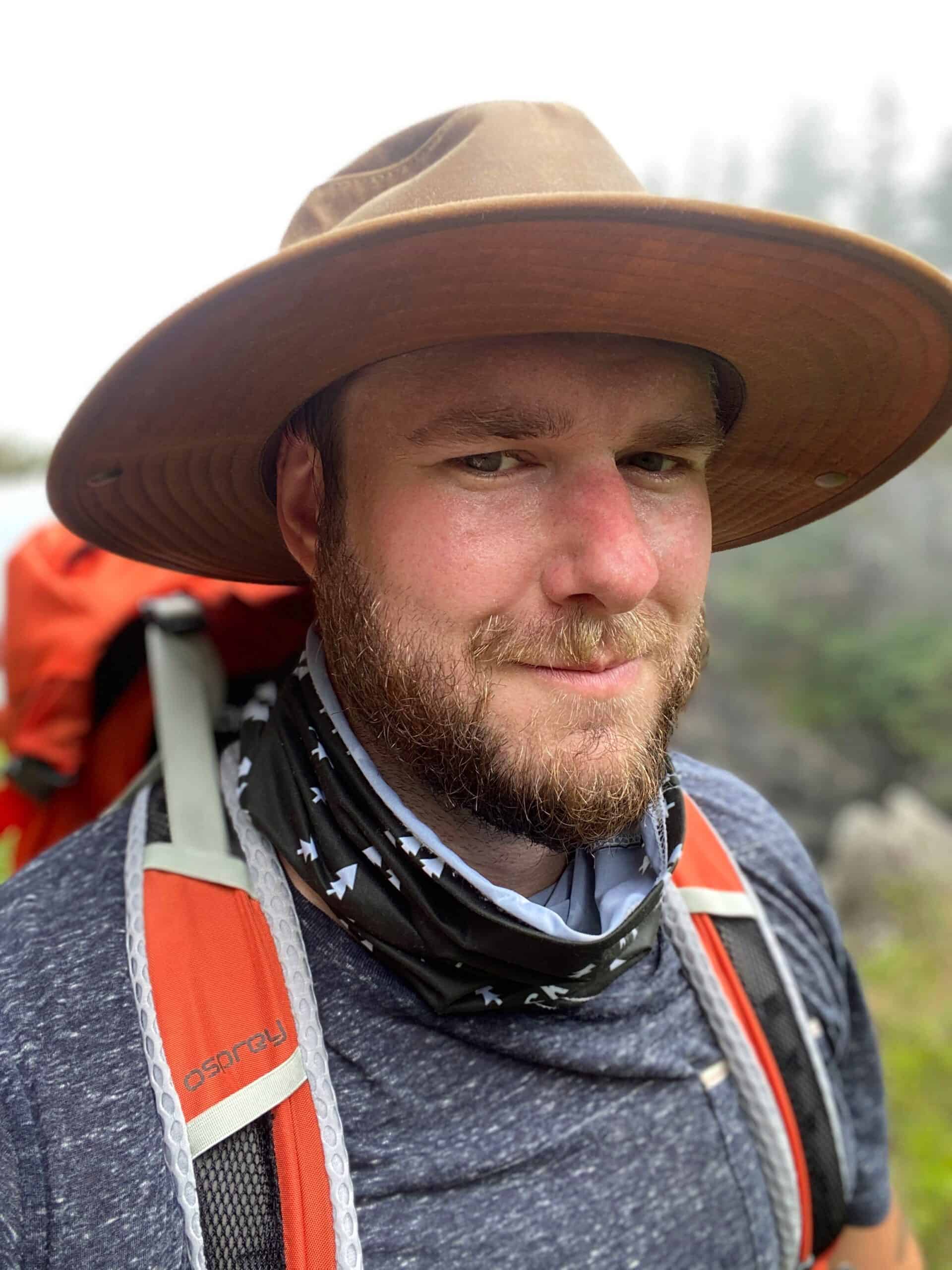 Justin is a writer and photographer based in coastal Maine.  He grew up in New Hampshire, went to college at GWU in Washington, DC, and trained as a chef at Le Cordon Bleu in Cambridge, Massachusetts. Justin has years of experience in professional kitchens, gourmet food sales, and as a wine buyer. He also co-founded Rosehips & Charcoal, a boutique social media consultancy that helps northeast getaway rentals tell their unique stories and grow their online presence.  When he's not working, hiking, or snapping pictures, you can most likely find him drinking wine in the woods in questionable footwear. You can follow along on his Maine adventures and wilderness gourmet shenanigans at @tidetopine on Instagram.