---
Traveling in 2021? Please check with each state/destination for its current COVID-19 guidelines, as these are constantly changing and the most accurate, up-to-date information may not be reflected here.

*Links in this article may be affiliate links, from which we may earn commission. See our Privacy Policy for full details.
---
Planning a trip to Bar Harbor and Acadia? How exciting! We hope our travel guide had something to do with it. The next order of business is to book your accommodation. Here are our top picks for where to stay in Acadia National Park and where to stay in Bar Harbor.
The Inn on Mount Desert, Bar Harbor
This stately inn is just a few minutes' walk to downtown Bar Harbor. Newly renovated guestrooms are crisp and clean with subtle nautical elements representative of Bar Harbor. You'll feel like you're in a coastal cottage here.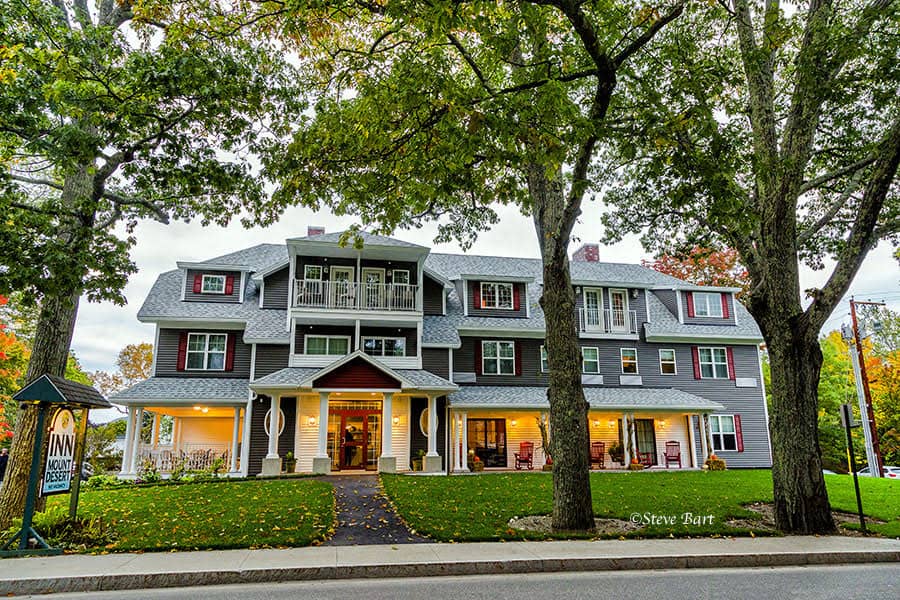 Why this is one of the best hotels near Acadia National Park:
Reviews are overwhelmingly positive for this Acadia National Park accommodation (the park itself is within biking distance or you can hop on the free shuttle). Guests rave over the fabulous included breakfast, the great value of the stay, and the wonderful hospitality.
Read reviews: TripAdvisor | Check rates & book: Hotels.com
The Harborside Hotel Marina & Spa
Want a bit of luxury during your stay in Bar Harbor? The Harborside Hotel is a gorgeous option right on the water.
Why Harborside is one of the best places to stay near Acadia National Park:
The Tudor-style spa at Harborside is just the beginning of pampering yourself on your Maine vacation. Add to that the enormous oceanfront swimming pool, fabulous dining experiences, and select suites boasting oceanfront jacuzzis, and you're ready for a true getaway.
Read reviews: TripAdvisor | Check rates & book: Hotels.com
The Bar Harbor Inn and Spa
One of our top recommended places to stay in Bar Harbor Maine is the Bar Harbor Inn, where we ourselves have stayed. This sprawling property commands one of the best locations in town, and it has everything you need for a relaxing and beautiful stay.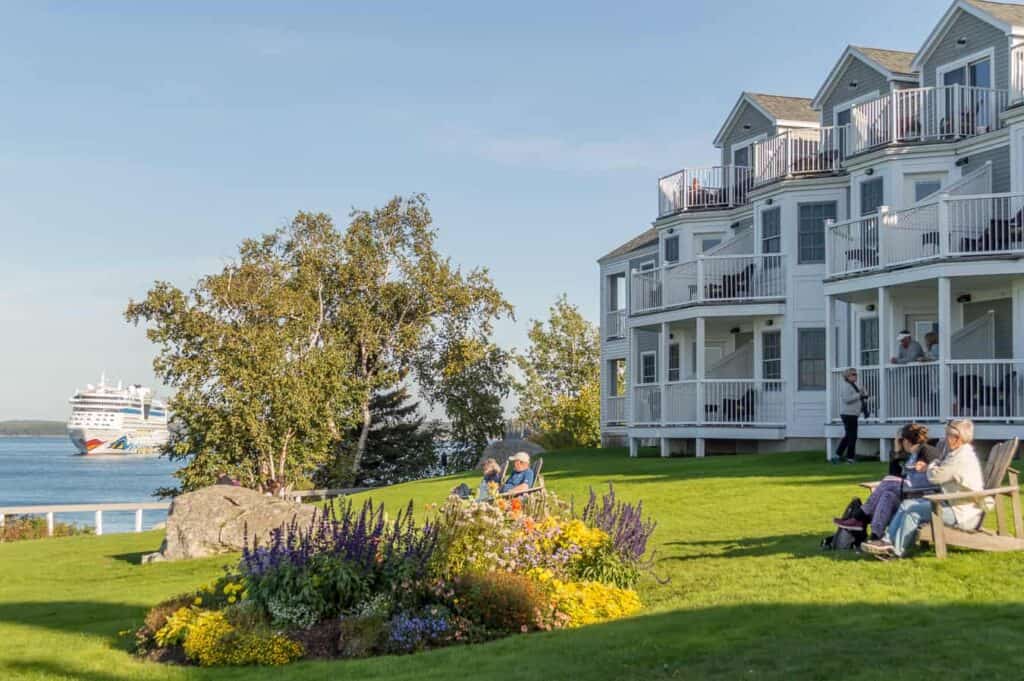 Why you might love the Bar Harbor Inn and Spa
While the location is one of the best elements of this Bar Harbor hotel, you can also count on an overall great stay. Enjoy fresh-baked cookies in the cozy lobby of the hotel, or sit down to a relaxing meal in one of two oceanfront restaurants. There's also an onsite spa, plus an outdoor pool and jacuzzi for guests to enjoy.
Read reviews: TripAdvisor | Check rates & book: Hotels.com
Harbour Cottage Inn
You can find a great place to stay near Acadia on the other side of the island as well. The Harbour Cottage Inn is located in Southwest Harbor (much closer to the beautiful and much-photographed Bass Harbor Head Lighthouse). This B&B is light, bright, and absolutely adorable.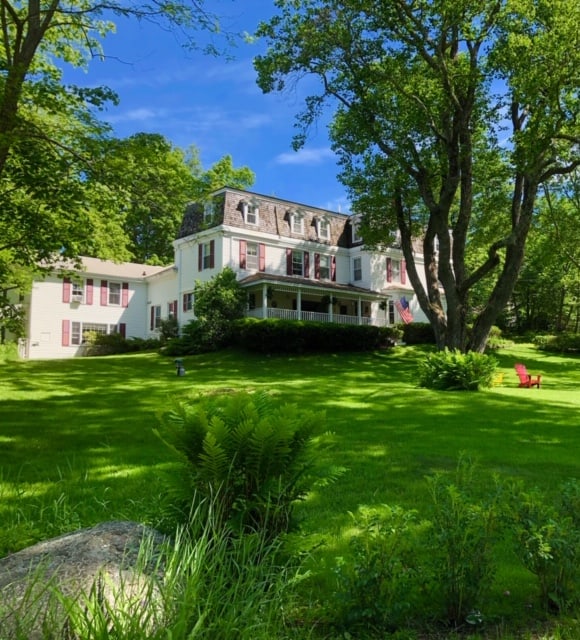 Why this is a great option for Acadia National Park hotels:
If you crave a quiet escape, the Harbour Cottage Inn may be just what you're looking for. With its surrounding gardens, this darling inn will keep you cozy during your stay, while supplying you with a hearty country-style American breakfast each morning. Just 1 mile to Acadia, this is an ideal spot to base yourself during your trip.
Read reviews: TripAdvisor | Check rates & book: Hotels.com
Chiltern Inn
Perhaps you're in search of a romantic bed and breakfast in Bar Harbor, Maine? Please take a look at the Chiltern Inn. This place is absolutely lovely, with fireplaces in each of its guest rooms and an indoor pool and sauna you can enjoy year-round.
Why this is may be the best Bar Harbor B&B:
The Chiltern Inn is a classic and elegant B&B that makes you want to stay forever. The wood-burning fireplaces in each room make this a must-stay for a romantic getaway. You will also love the hosts and the wonderful breakfast experience they provide.
Read reviews: TripAdvisor | Check rates & book: Hotels.com
Acadia National Park Campgrounds
An outdoor lover's paradise, the region also offers plenty in the way of camping. If you're not interested in hotel or B&B lodging near Acadia National Park, consider some of these beloved campsites.
These campsites are the best places to stay in Acadia National Park so you can be in the center of all the best hiking, stargazing, and adventure.
Read our guide to Camping in Acadia for an in-depth look at camping at these campgrounds and others on Mt. Desert Island.
An Acadia National Park Airbnb
We love Airbnbs and there are some lovely options on Mt. Desert Island. This one is called "a little piece of heaven" and it truly looks like it. If you're after lake views and a cozy cabin feel, definitely check this place out.
Check out our entire list of Acadia National Park Airbnbs we recommend!
---
Read Next:
---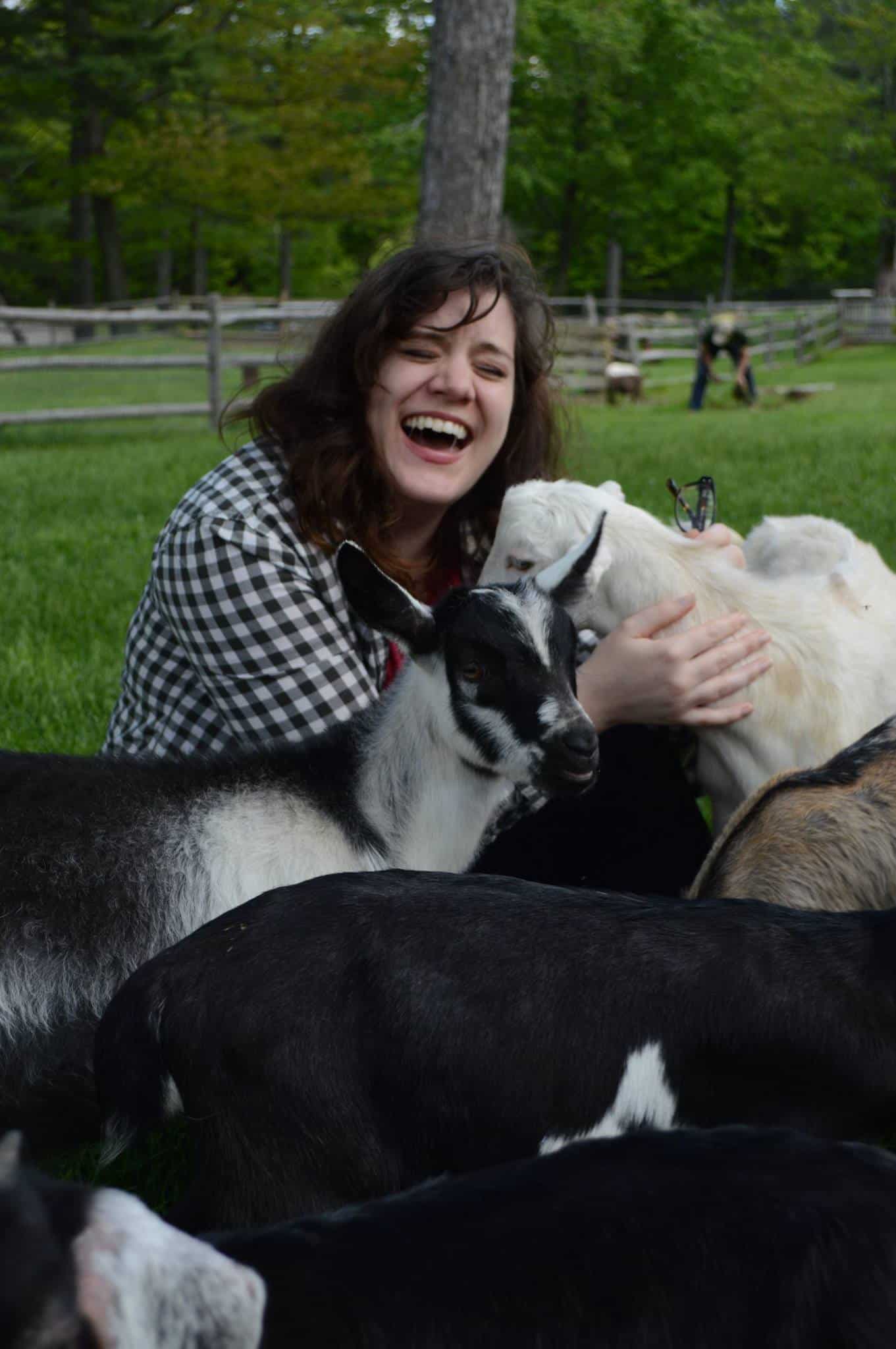 Amy is the founder of New England with love. A proud Vermonter, she hopes to share her love of New England and help you find the best adventures in the region. Amy is also blogger/founder at Two Drifters, where she writes alongside her husband about romantic and couples travel, relationships, honeymoons, and more. When not working on websites, Amy is probably reading, cuddling with her husband and cats, & drinking a maple latte.