Looking for New Hampshire Airbnb & VRBOs? You've come to the right place!
Airbnb is one of my favorite options for accommodation, whether I'm traveling in the US or abroad. In New Hampshire, there are many wonderful, unique Airbnbs and VRBOs that make for a very cool place to stay!
If you're planning a trip to New Hampshire, and looking for an awesome place to stay, you'll want to consider these properties. These rental properties represent some of the best VRBOs and Airbnbs in New Hampshire.
Take a look at these cabins, treehouses, farmhouses, yurts, and much more, all found in the Granite State!
New Hampshire Airbnbs & VRBOs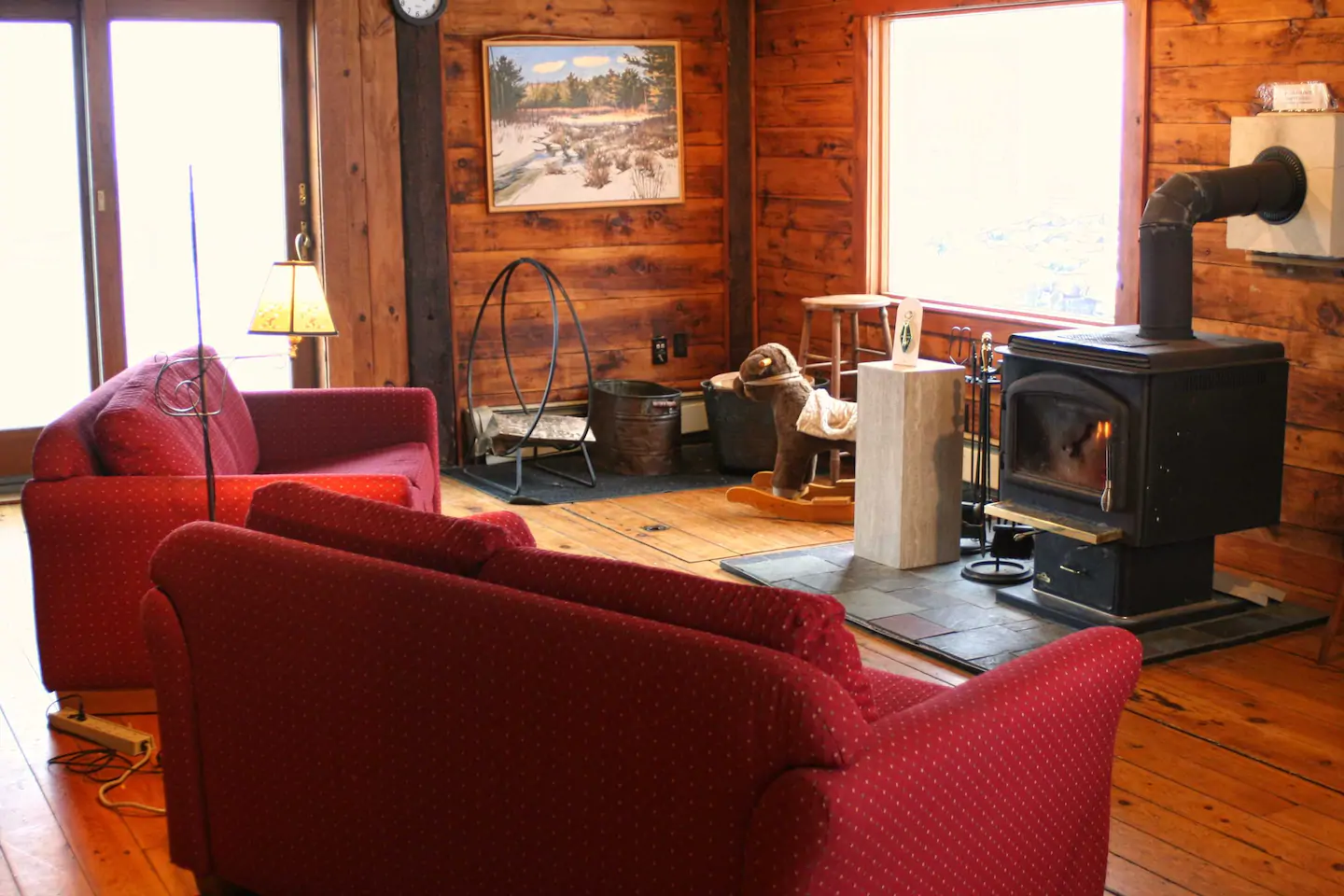 This New Hampshire Airbnb has long been on my wishlist. Have you ever wanted to stay at a working farm? Now's your perfect opportunity to do so!
Located in New Hampshire, the 36 acre Miles Smith Farm was founded in the 1830s and still functioning today. This special property has scenic views and a bevy of Scottish highland cattle. You can wander the property to check out all of their animals, and (for a small fee) even participate in farm chores if you wish.
You're close to major amenities and sites at this NH Airbnb, including 2 minutes from New Hampshire Motor Speedway and 5 minutes from Canterbury Shaker Village.
---
---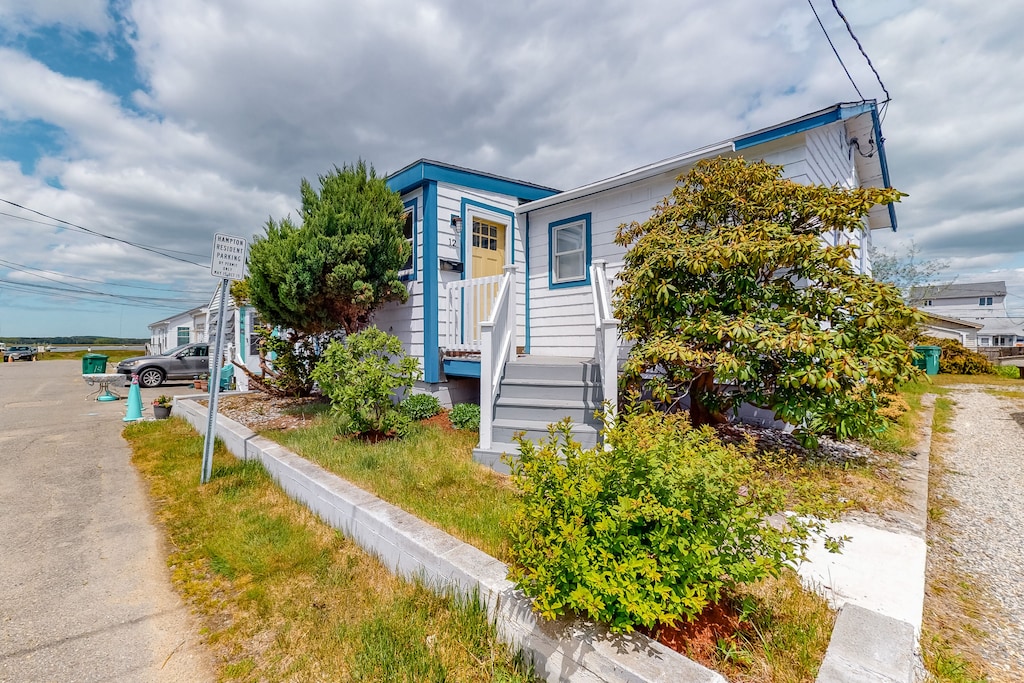 Looking for Hampton Beach vacation rentals? Check out this absolutely adorable 1930s era cottage that's just a quick two block walk to the beach!
Updated and modern, you'll love the location of this cute little cottage, and surprisingly, it can comfortably accommodate up to 5!
---
---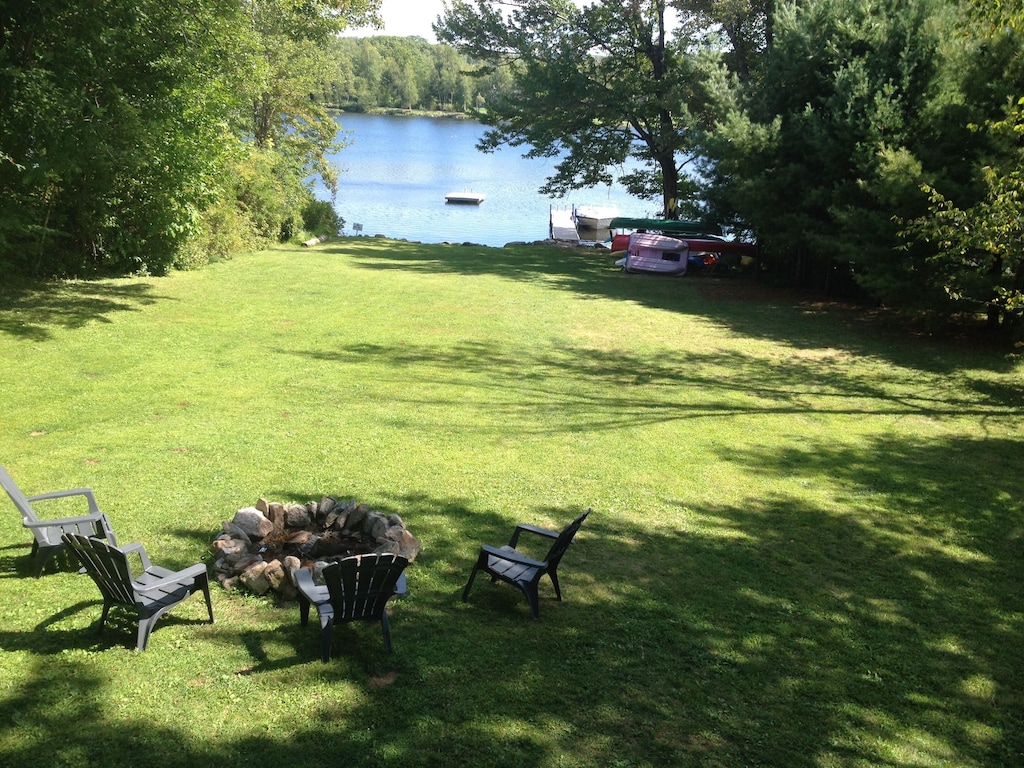 Especially during the summer, it's hard to go wrong with a lakefront New Hampshire VRBO! This gorgeous lakeside rental provides a great respite for any family or friend group looking for a little fun on the lake.
It sleeps 8, has a private dock, and even has stand up paddle boards, kayaks, and canoes for guest use!
---
---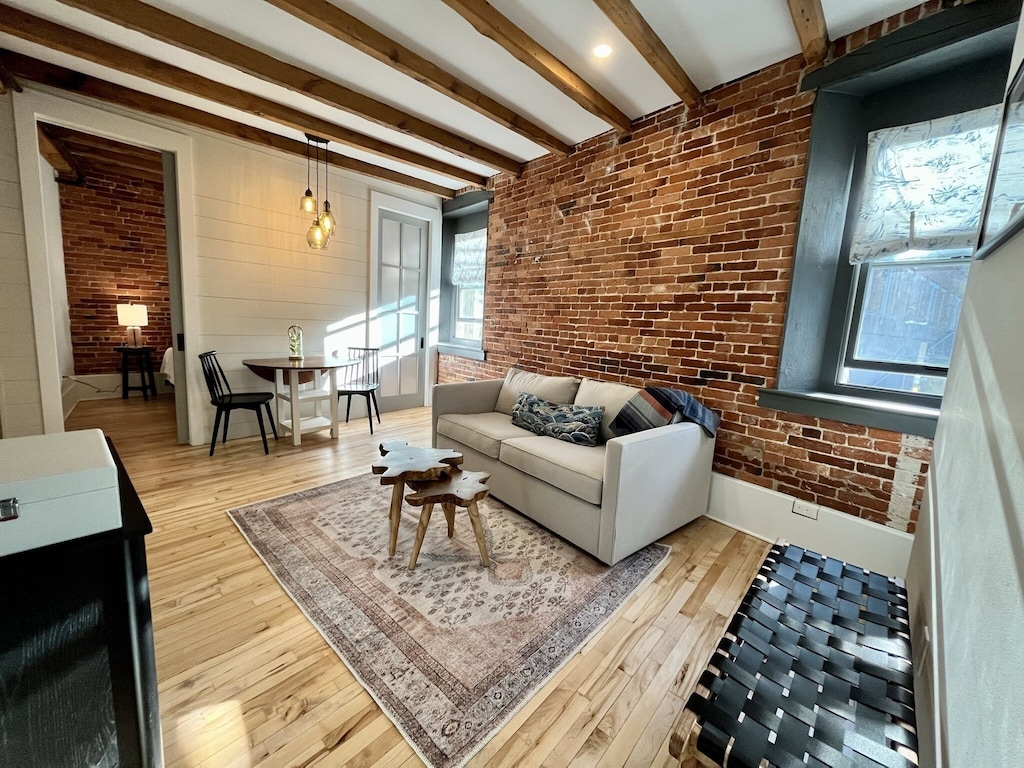 This Portsmouth New Hampshire VRBO is perfectly situated for access to downtown Portsmouth. Exposed brick and beams give this vacation rental a modern, cozy feel, and guess what? It can sleep up to 4!
---
---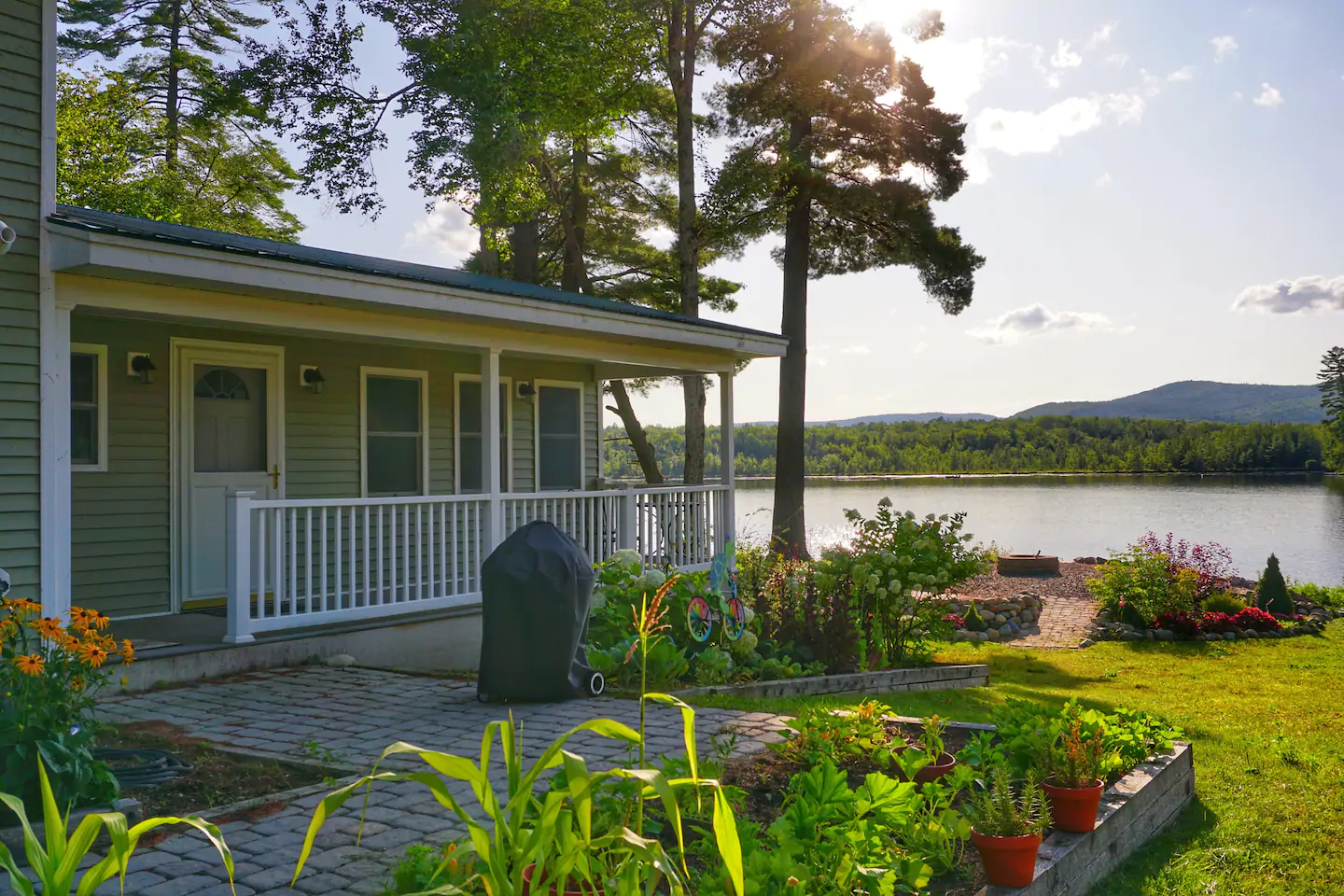 With views of the lake from every window, this is an idyllic place for two people to experience the best of New Hampshire's outdoors.
Access the lake via a private beach or dock, with plenty of activities to do year-round. Some guests enjoy ice-fishing on this lake in the winter months!
Inside you'll have a brightly colored apartment that features a murphy bed, a gas fireplace, and numerous kitchen amenities.
---
---
Gorgeous Historic Brick Home in Perfect Location! – Portsmouth, NH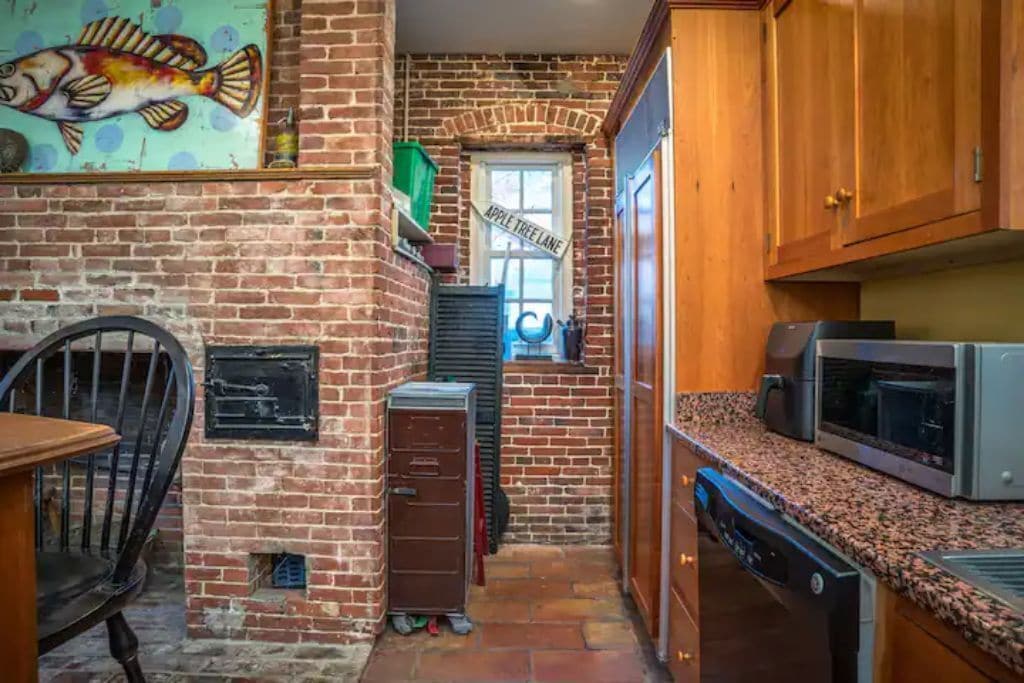 How about a New Hampshire VRBO that's eclectic and historic? This beautiful brick home is a historic Portsmouth gem, and it's interesting because the outside still appears quite classically formal, then the inside is like a breath of fresh air with vivid color schemes and fun furnishings.
This cool NH VRBO can sleep up 2, so this would be a great choice for a couple looking for a unique place to stay in Portsmouth!
---
---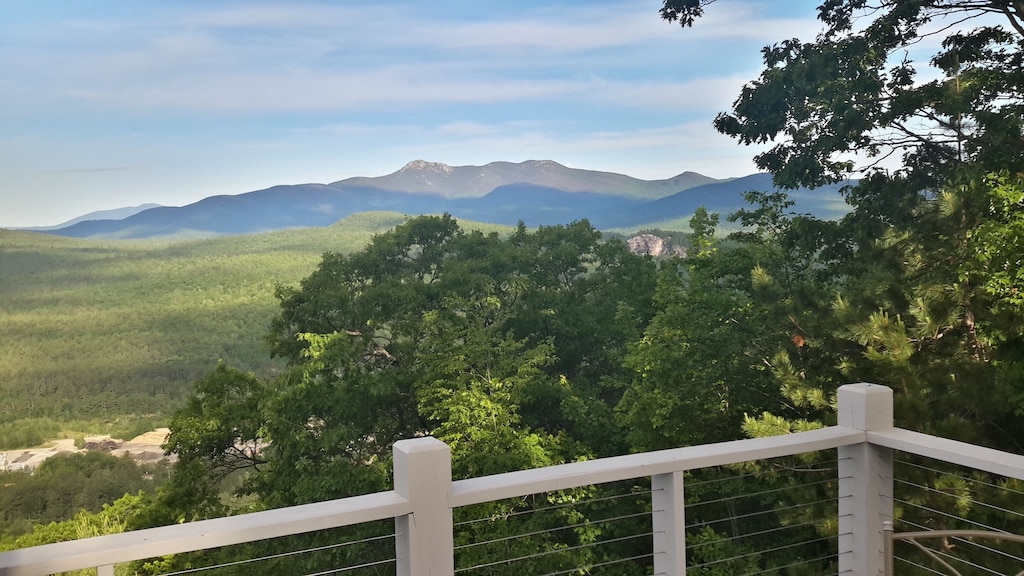 If you're looking for VRBOs near North Conway, this is a great one! Look at these views that this vacation rental offers.
Sleeping 7, you'll have plenty of space for everyone to spread out after whatever New Hampshire adventures are to be had. With ski resorts like Cranmore and Attitash just up the proverbial road, this is an excellent landing spot for all kinds of New Hampshire vacation fun!
There's a fireplace, too!
---
---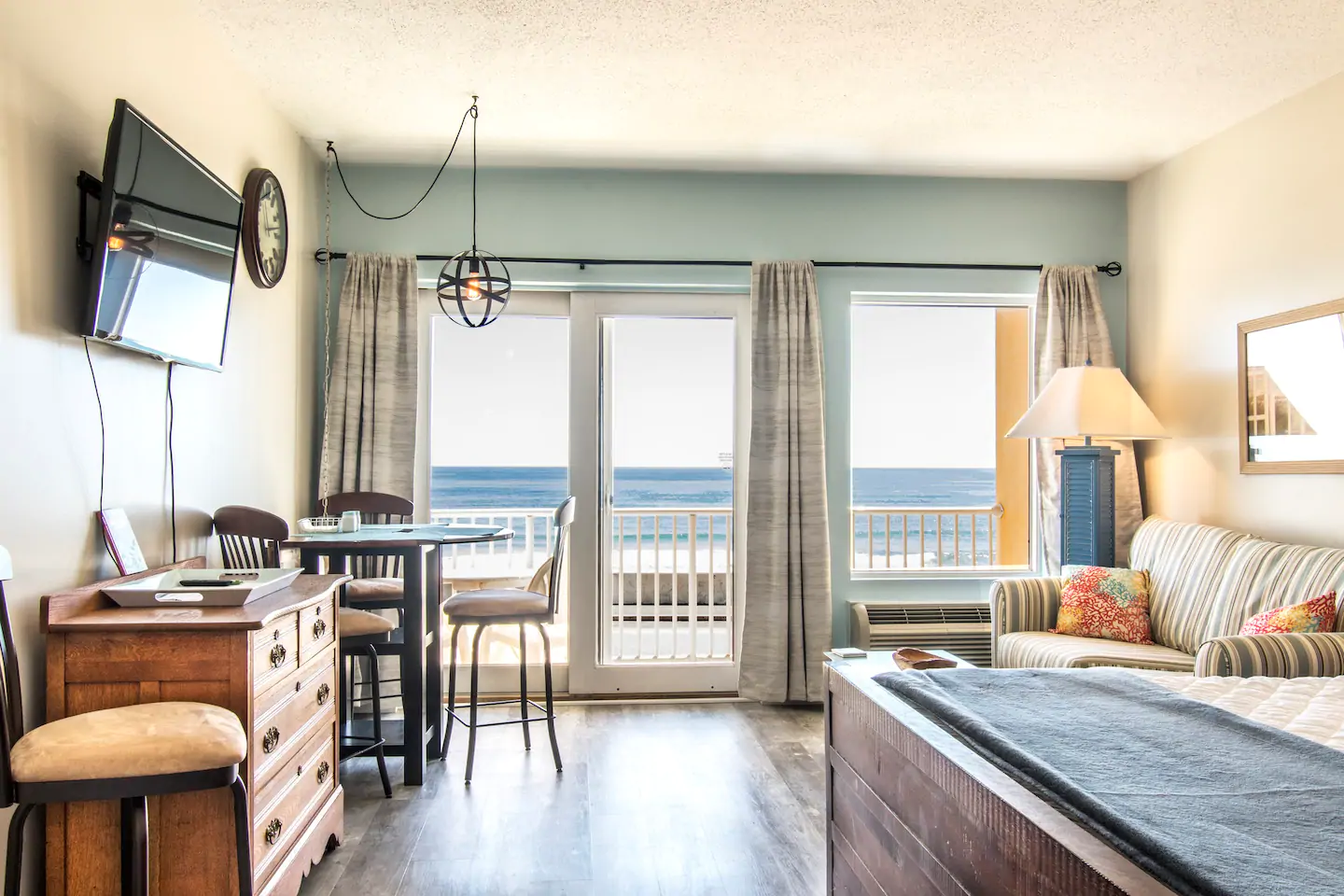 If you're seeking a coastal getaway in New Hampshire, this is a beautiful property to consider. A 2 bedroom, 1 bath condiminium, this oceanfront Airbnb is directly across the street from North Beach.
You will love this quiet spot to enjoy the New England coast, and if you're looking for a bit more hustle and bustle, the popular Hampton Beach is just one mile away.
---
---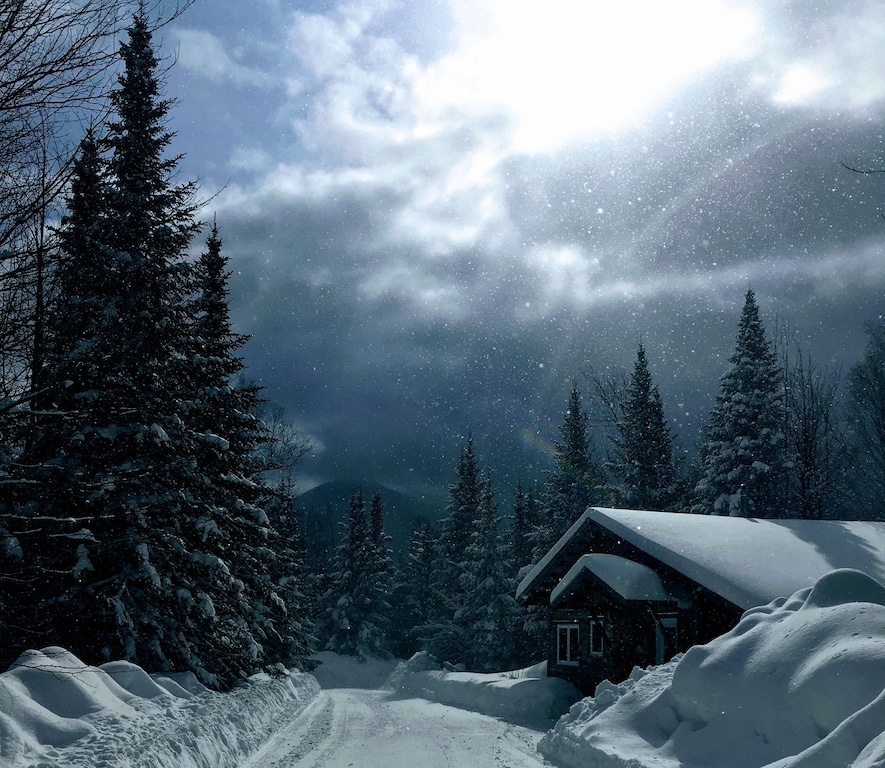 Are you looking for a cozy vacation rental for you and yours? This could be the perfect romantic VRBO in New Hampshire for you!
Sleeping 2, you and your partner will feel like you're all tucked away from the rest of the world nestled in the woods in this lovely NH VRBO.
---
---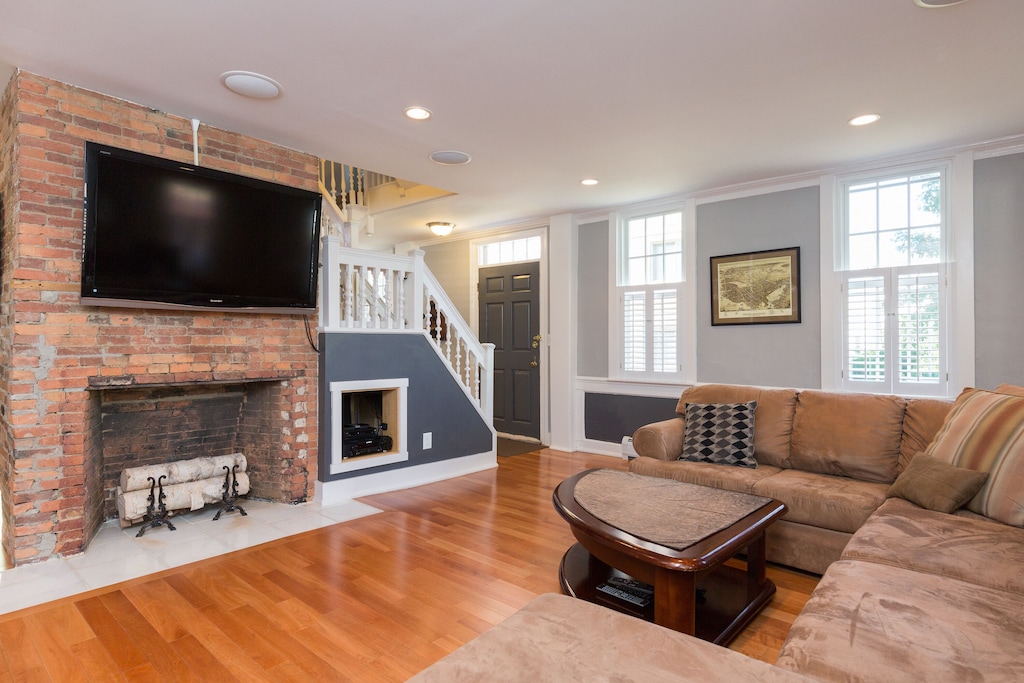 Looking for a place to stay in Portsmouth that can accomodate the entire family and/or friend group? This might be the listing for you!
This 2000 sq ft vacation home can sleep up to 8 and is beautifully kept and conveniently located within walking distance of downtown Portsmouth. This is a gorgeous NH VRBO!
---
---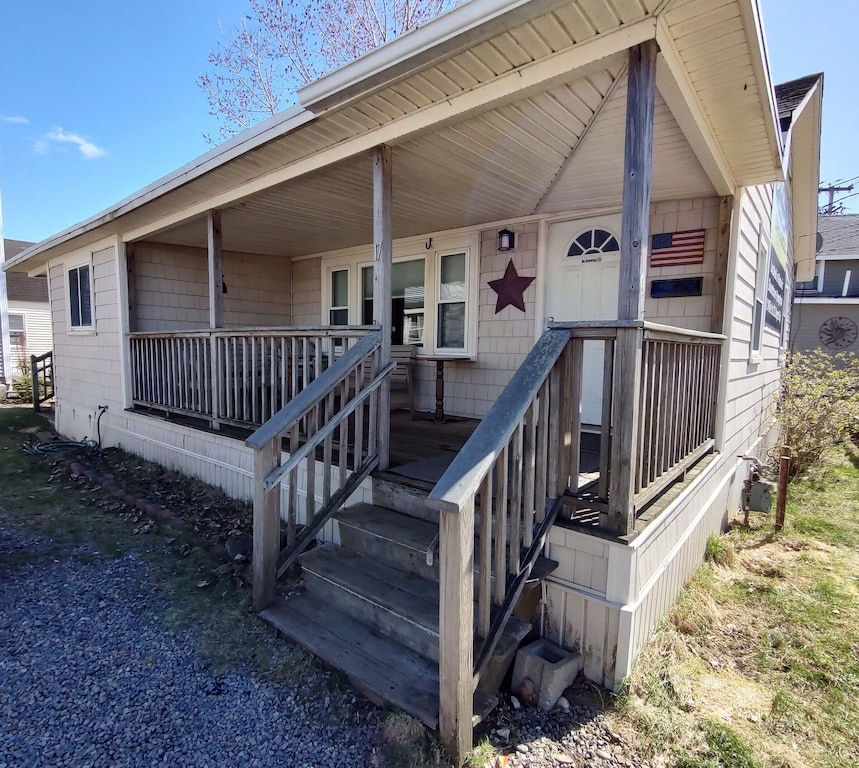 Are you looking for New Hampshire VRBOs near the casino in Hampton Beach? Check out this listing for a recently renovated beach house that is within easy walking distance to the casino!
Just one block away from the beach, this vacation rental can sleep up to 6; keep it on the list of places to stay in Hampton Beach!
---
---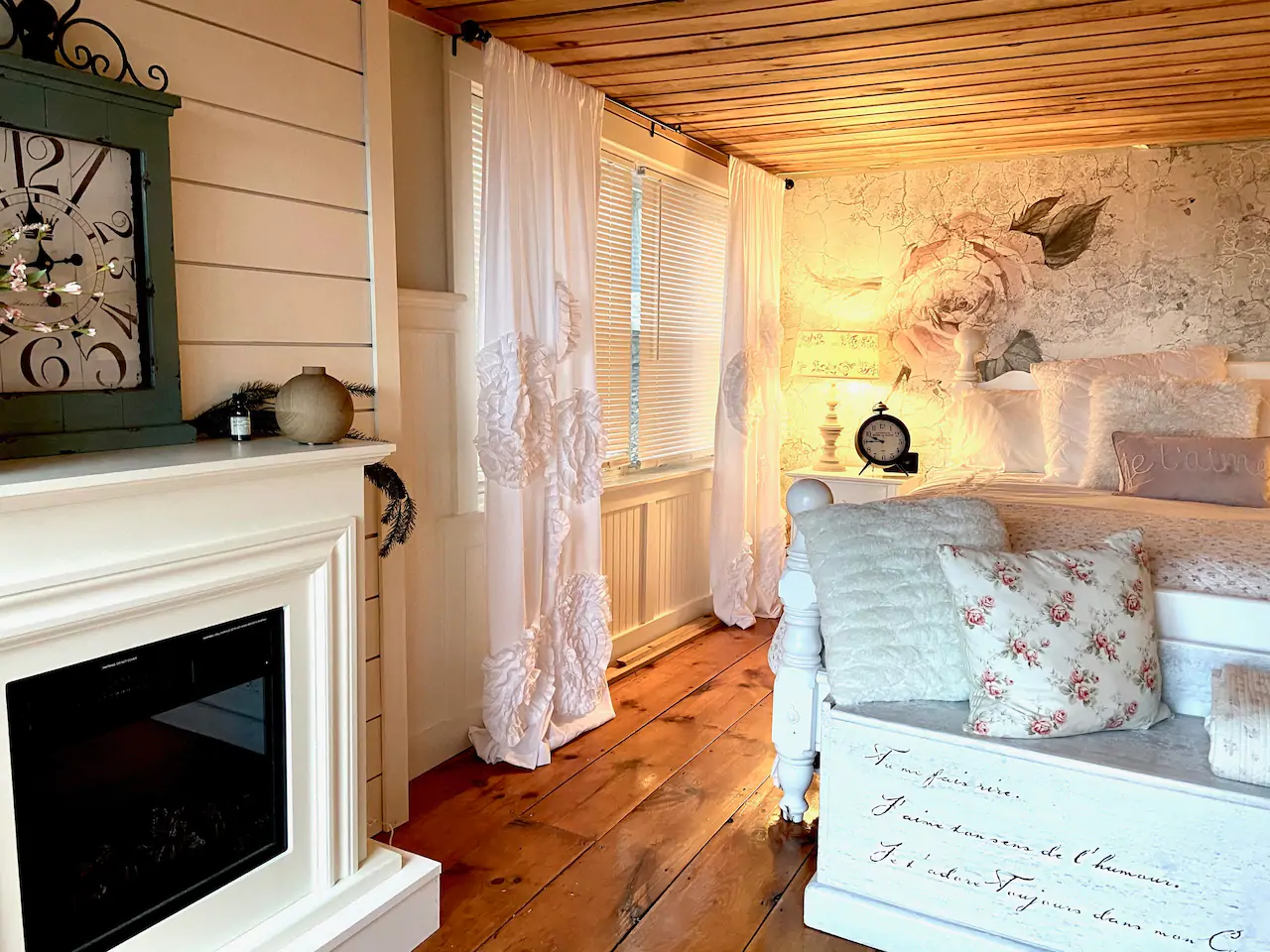 This mountain top bungalow looks like something out of Country Living magazine: it's so romantic and pretty!
Get out of the city and into the mountains pretty quickly with this Airbnb. The property is located on Mount Uncanoonuc, just 15 minutes from Manchester, NH.
From the deck, guests enjoy views over the distant horizon that stretch hundreds of miles.
4 can sleep comfortably in this cozy New Hampshire Airbnb, and there is plenty to do nearby for a laidback, outdoor experience. However, with the beautiful decor in this space, you may not want to leave!
---
---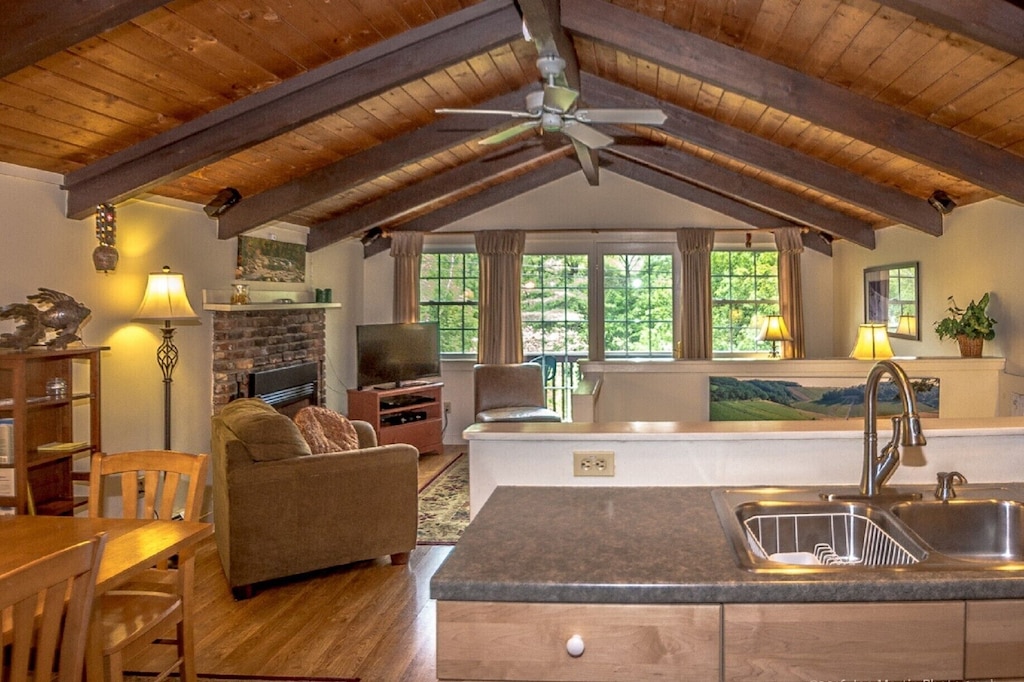 Located near North Conway, this is such a fantastically situated New Hampshire vacation rental for anyone planning on skiing or playing at ski resorts like Cranmore, Attitash, King Pine, Wildcat, Black Mountain, Bretton Woods and Sunday River.
Bring the fam, because this quaint New Hampshire VRBO can sleep up to 4!
---
---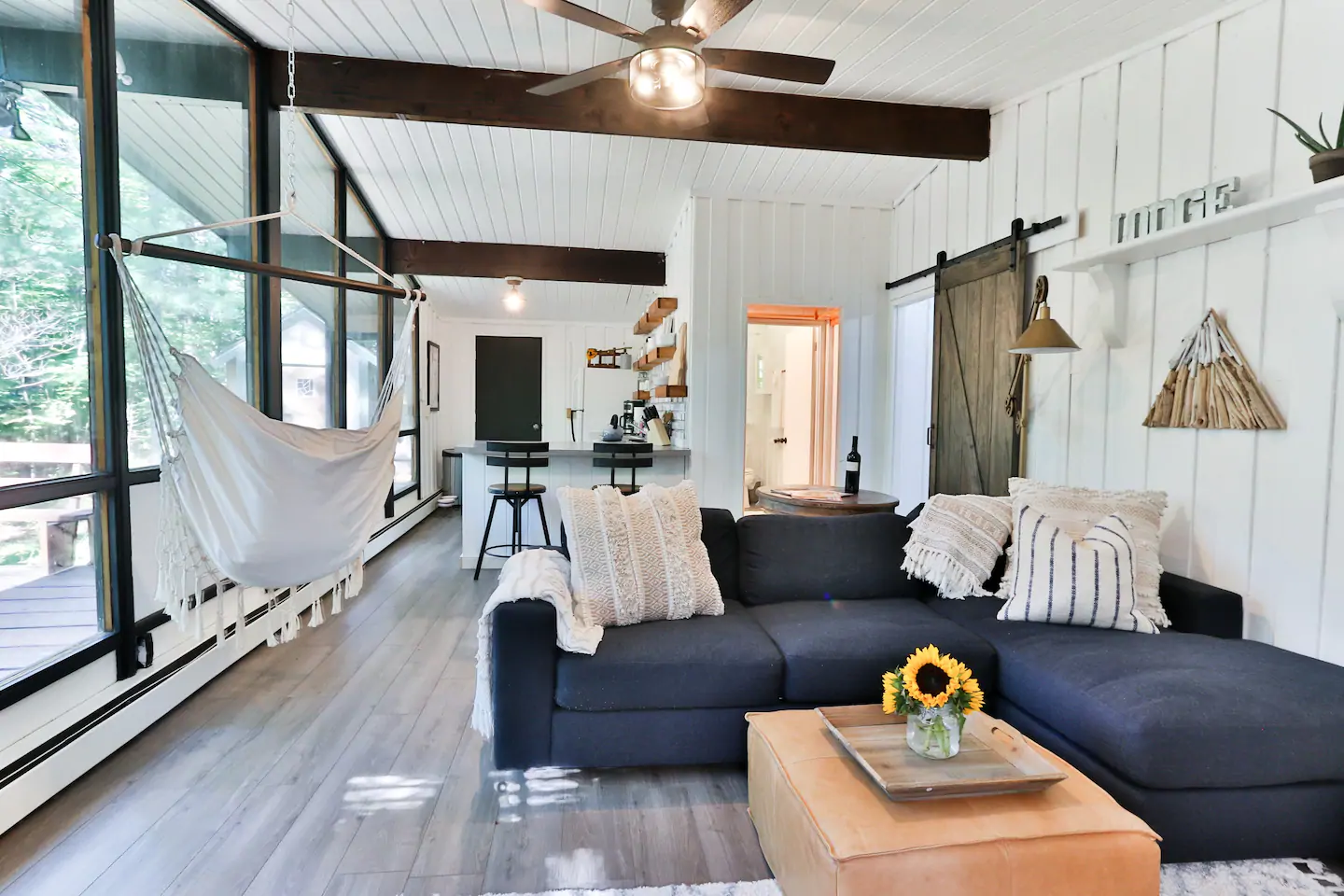 This swoon-worthy, modern cabin proves that cabins don't have to be dark and brown! What a lovely place!
Families visiting Conway and surrounding areas should definitely consider this chic cabin for their vacation. It can accommodate 6 guests in its 3 bedroom and 1 bath space. An indoor hammock is a special touch in the living room (pictured), and a great place to hang out and take in the views from the massive picture windows.
Cuddle up by the gas fireplace, chill out on the deck, and simply relax and take in the aura of New Hampshire's great outdoors.
---
---
If you are looking for vacation rentals on Lake Winnipesaukee, this VRBO should definitely be on your radar. It's the perfect lakeside escape for those who want to have fun on the water, yet still be able to easily make it into town if they forgot the hot dog buns!
This gorgeous New Hampshire vacation rental sleeps up to 10, so bring the whole family!
---
---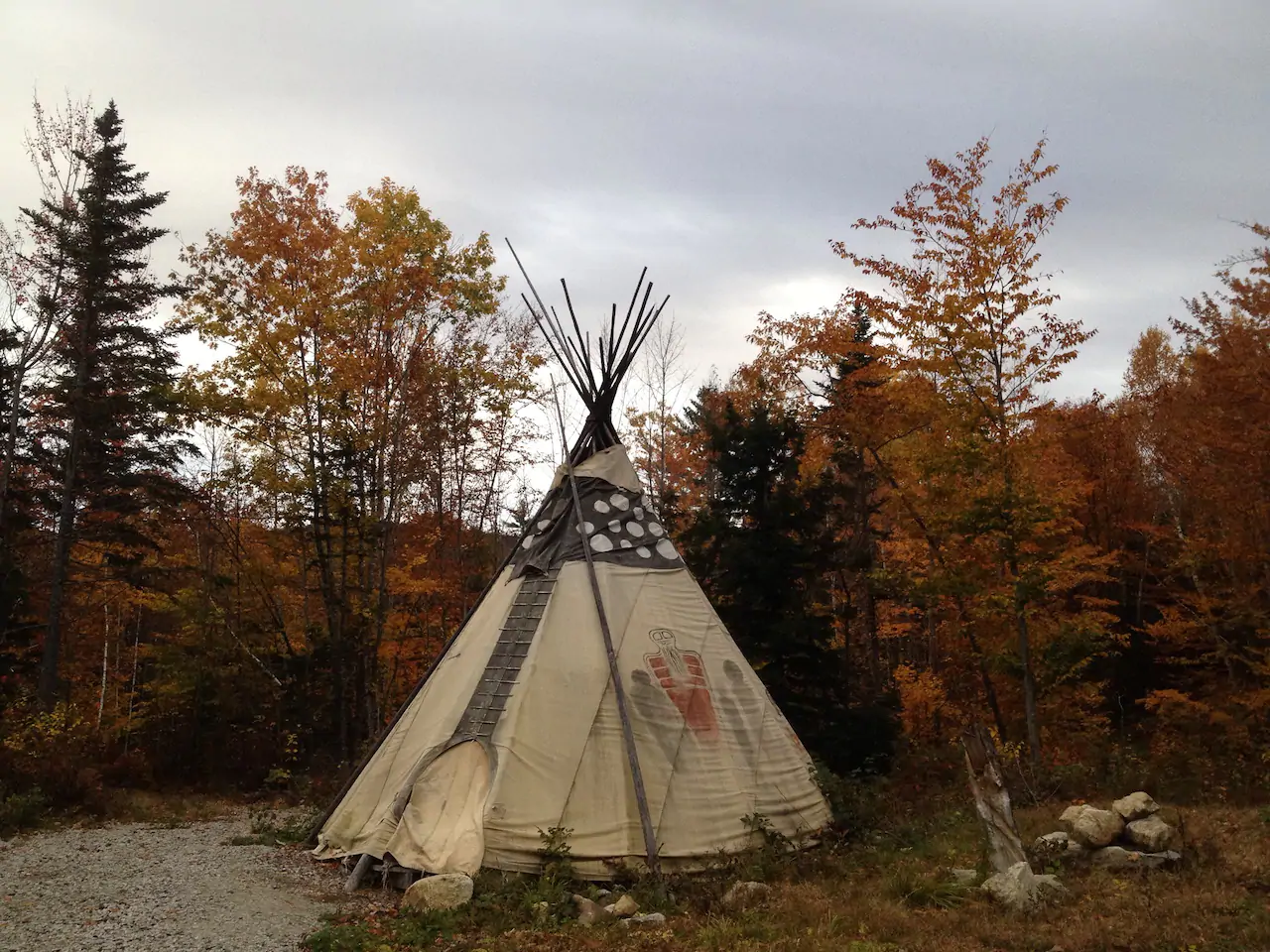 Unique New Hampshire Airbnb option coming right up! Why stay somewhere boring when you could stay in a tipi! You will absolutely have a unique nature experience when you stay here in the White Mountains.
This is very much off the grid and "roughing it" in the NH woods. You'll be on a secluded property completely surrounded by national forest. Read the listing carefully so you understand what to expect.
We definitely think this sounds like an awesome adventure for those who really want to unplug and experience New Hampshire's nature at its fullest.
---
---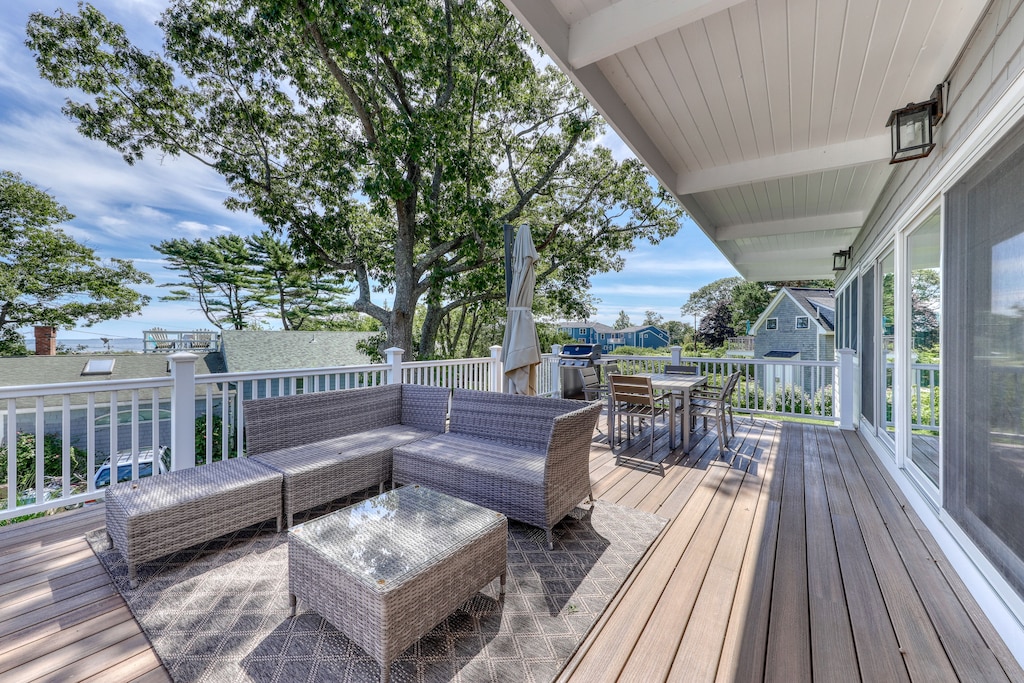 How about a New Hampshire Seacoast VRBO just steps from the water? This gorgeous Rye vacation rental is less than a half mile from Wallis Sands State Beach, and you can take in those lovely sea views with your coffee every morning!
This newly renovated VRBO can also sleep up to 8, so there's plenty of room for everyone on this Seacoast adventure.
---
---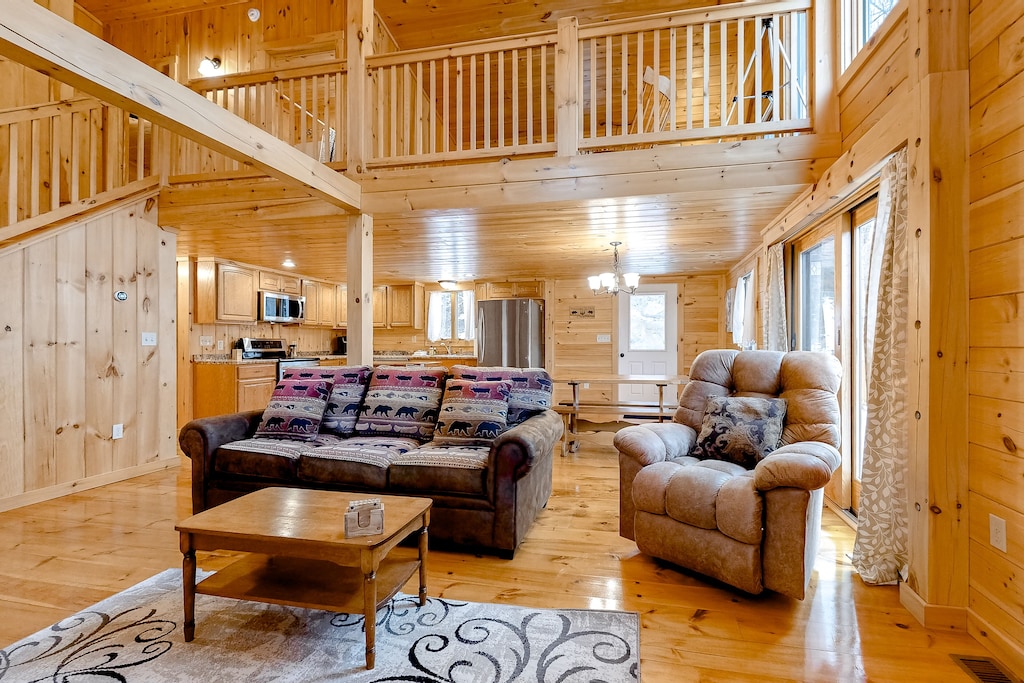 If you're on the hunt for a cozy log cabin style vacation home in NH, this is a strong contender. Floor to ceiling wood really makes the entire place feel rustic and homey.
There's so much to do at and near this gorgeous mountain VRBO, too, whether it's exploring nearby Littleton, skiing at Cannon Mountain, hiking Franconia, or just enjoying the crisp mountain air from the balcony while you sip your favorite beverage!
This Franconia vacation rental sleeps up to 8, too, so it could be great for a friends and family getaway!
---
---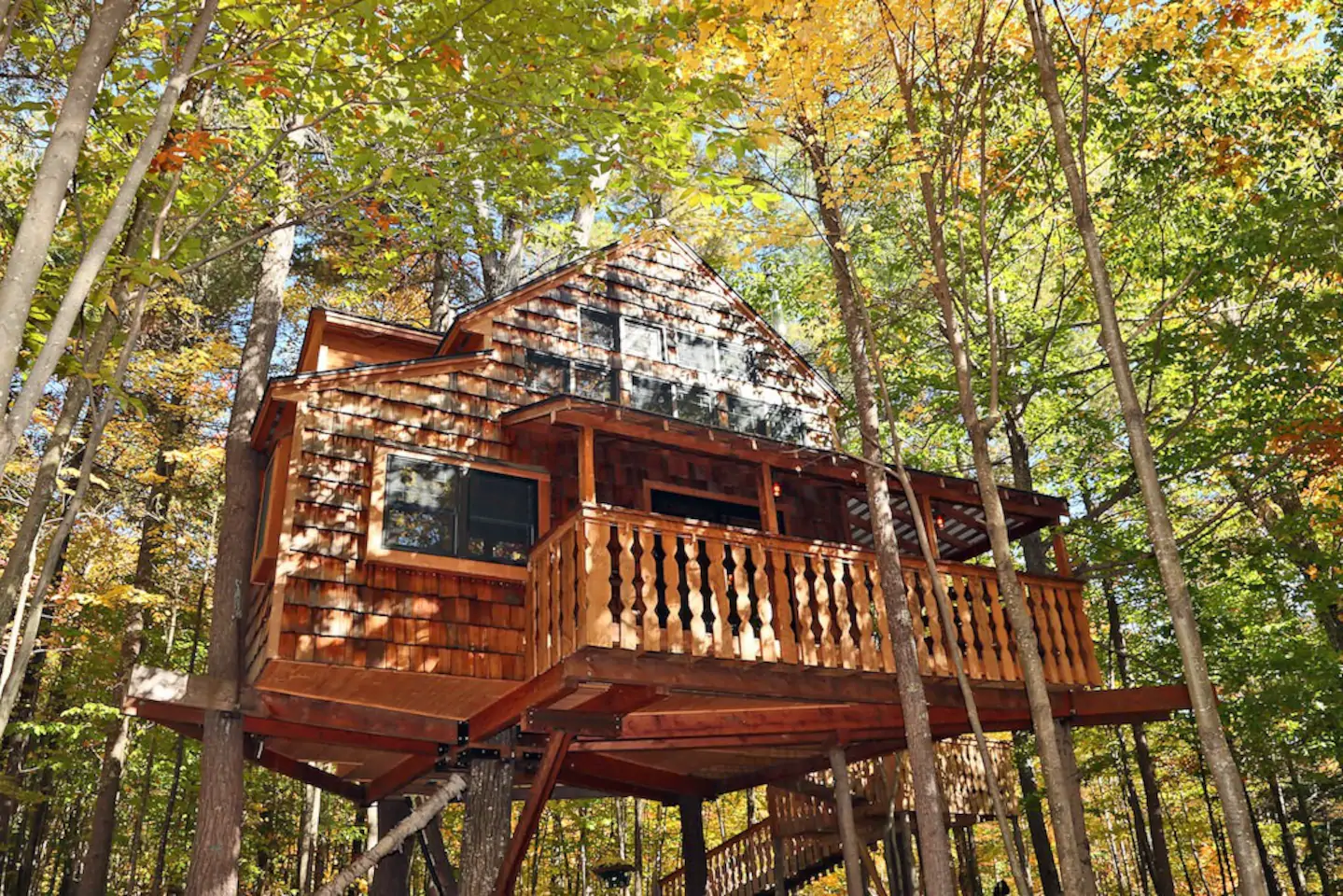 A treehouse is awesome enough already, but what about a two story treehouse? That is what you'll get here in Newbury, New Hampshire at this Airbnb. Not to mention, the inside is freakin' stunning. Please go look at all the interior pictures to see what I mean. There's a vibe of a regal medieval cabin meets executive suite going on here and so many unique details you'll want to see.
Four guests can enjoy the treehouse together, making use of a wraparound deck, outdoor grill/griddle, a handcrafted "Hobbit Door" and more. Mount Sunapee and Lake Sunapee are just a few miles from the treehouse, so you'll have plenty to keep you busy during your trip.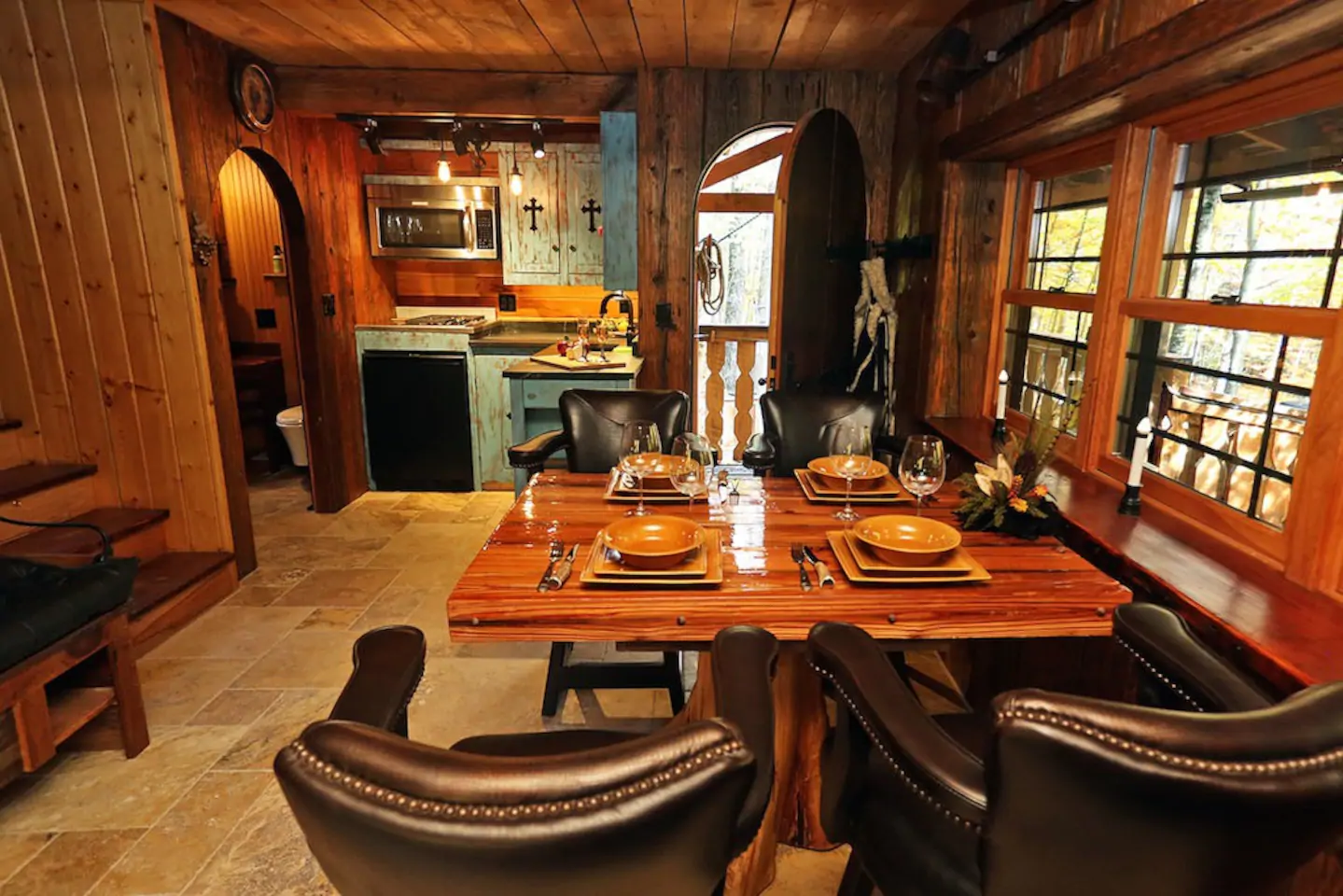 ---
---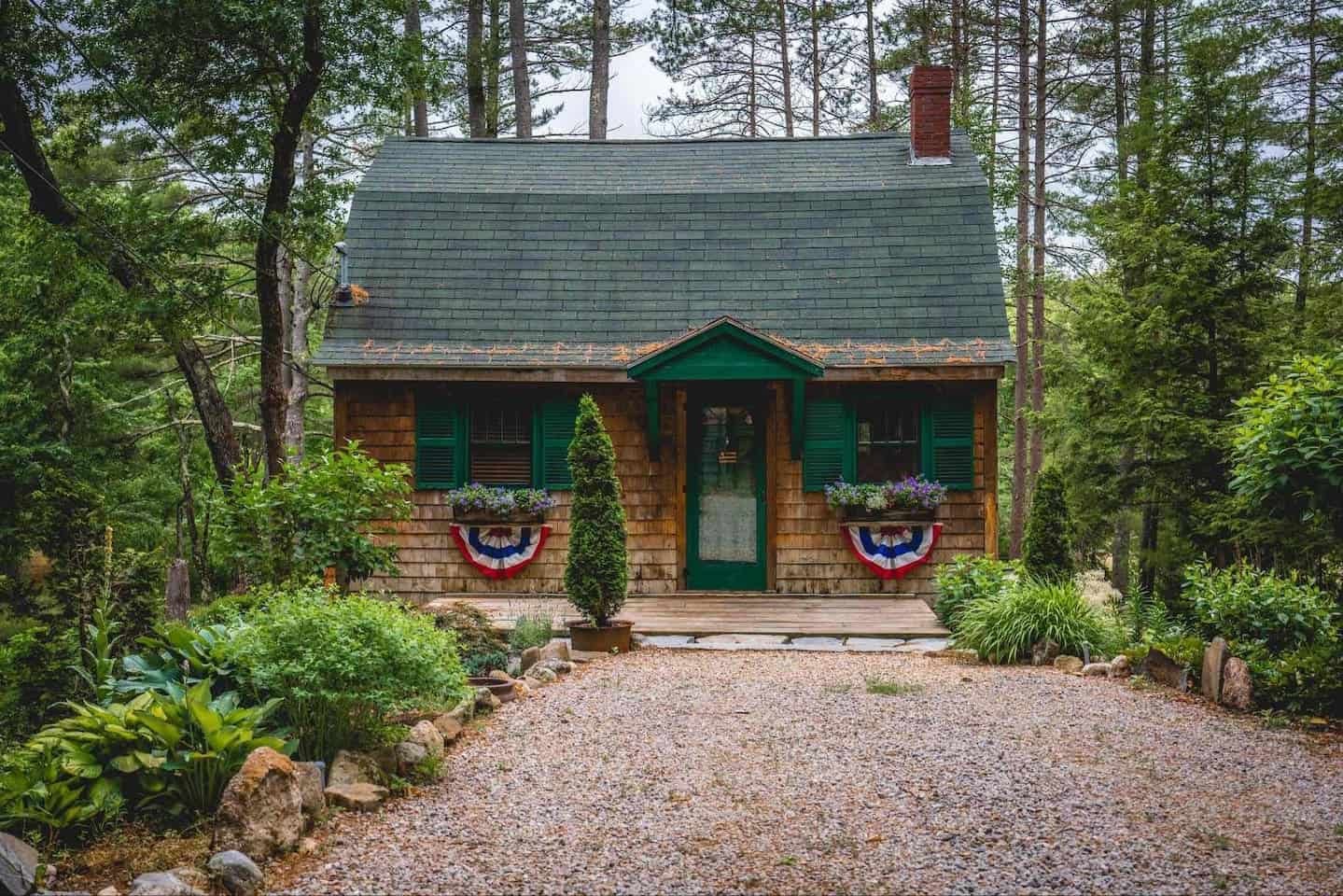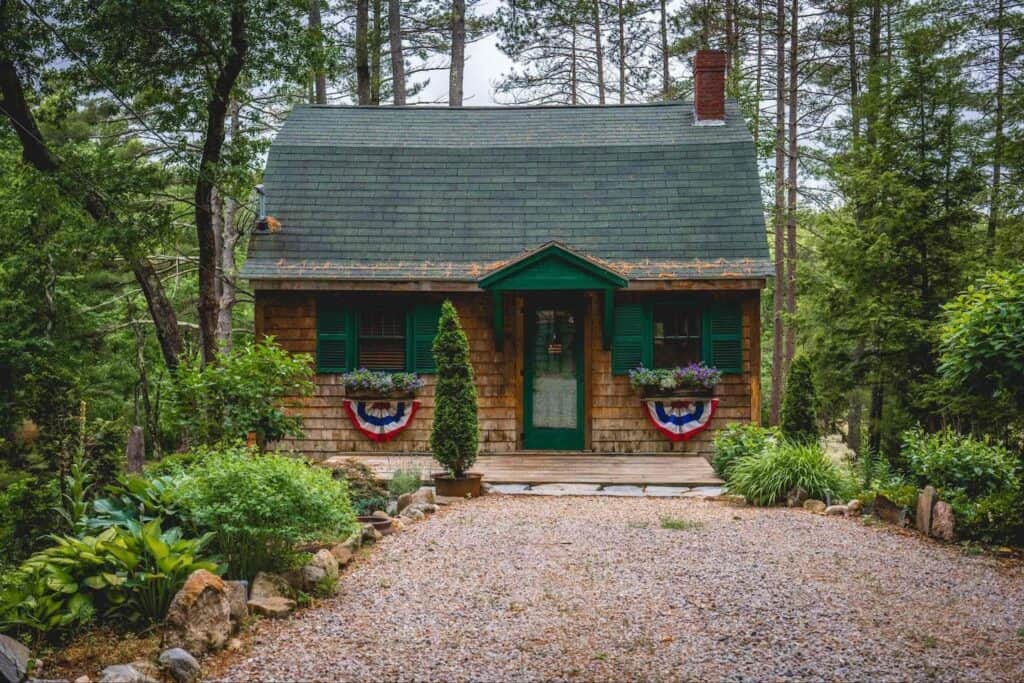 Smokey Pines Camp is a cottage on the river that will feel like your home away from home. A laidback spot in a prime location, the cottage is walking distance to Bear Brook State Park. Situated right along the Suncook River, this Airbnb is great for swimming, kayaking, fishing, tubing and more. There are also outdoor picnic areas and fire pits.
This place is just an hour from Boston and round 40 minutes from Portsmouth, so if you need a quick weekend escape, this might be perfect.
---
---
Read these next:
---
Pin this post to save for later!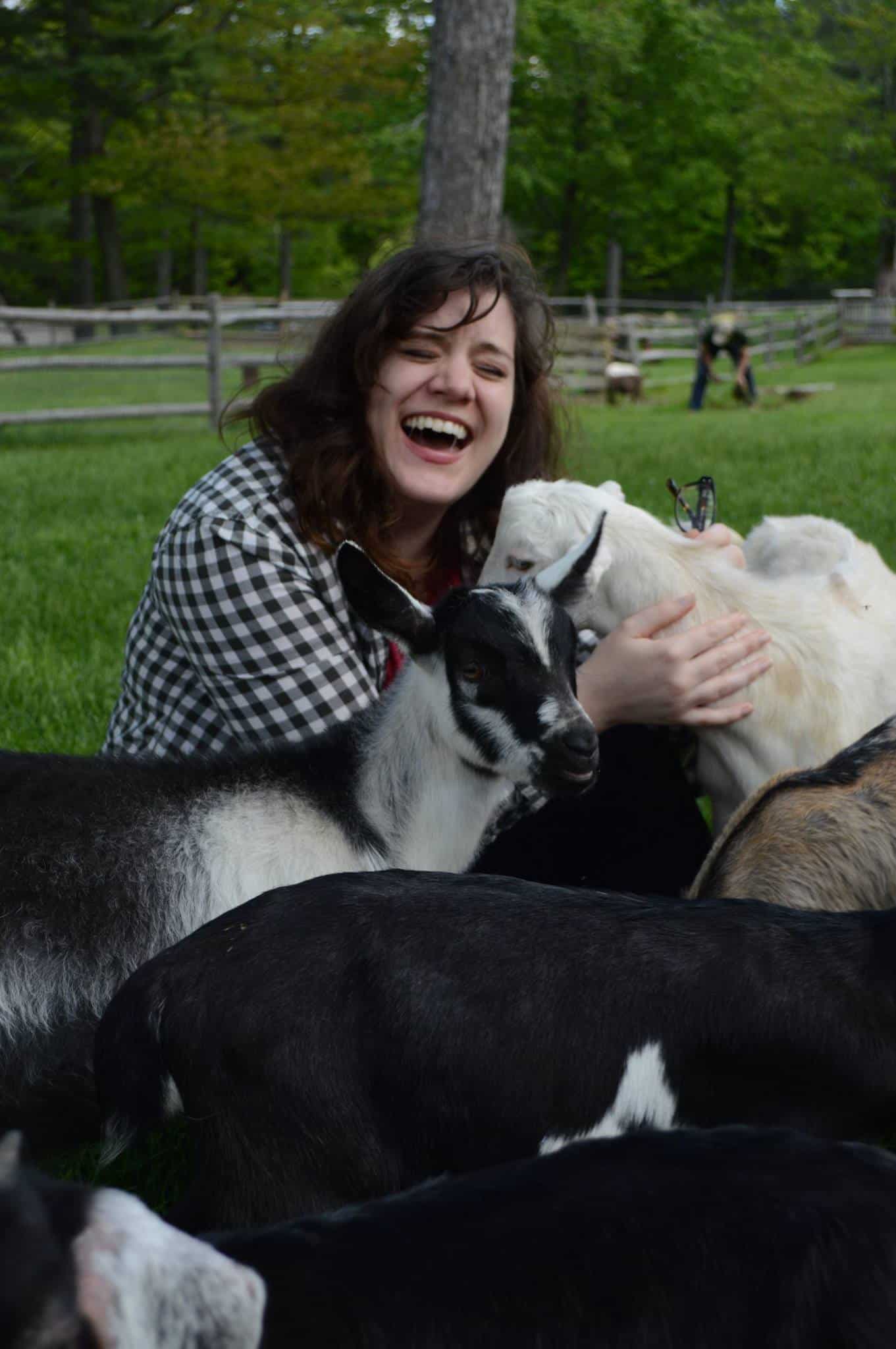 Amy Hartle is the founder and Editor-in-Chief of New England With Love, a comprehensive resource for travel in the New England region. Amy has been exploring New England since 2001. She lived in Vermont for many years and is a graduate of Plymouth State University in New Hampshire. Amy has been writing about travel for over a decade. On this site, Amy aims to share her love of New England and help you to have the best possible adventures!
Amy has been a full time blogger since 2012, and is also the publisher of Two Drifters, where she writes about couples travel and relationships, as well as Let's Adventure Baby, a family travel site. When not traveling the world or creating epic blog content, Amy can be found cuddling with her husband, son, and cats, & drinking a maple latte.