---
*Links in this article may be affiliate links, from which we may earn commission. See our
Privacy Policy
for full details.
---
There's something magical about Portland, ME. From the magnificent lighthouses and craggy coastline to the ocean air and cobblestone streets of Old Port, this small Maine city feels timeless. But don't mistake its history and old-school charm for it being behind the times. Believe it or not, this destination has one of the most innovative and celebrated food scenes on the East Coast.
There are a slew of James Beard award winning chefs, nationally recognized restaurants, and downright sinful bakeries. And those are just the most popular ones. Portland's food establishment count comes to over 300… that's about one restaurant for every 200 residents!
It's all a bit overwhelming, so we're going to stick to the most important meal of the day for now (breakfast, obviously). To guide you toward top-notch breakfast restaurants, here is our list of the 7 top spots for the best breakfast in Portland, Maine!
Hot Suppa
We're kicking off the list with some good ol' Southern fare with a healthy twist. This isn't your average comfort food. Every item on the Hot Suppa menu is made from scratch, using locally sourced ingredients.
Among their offerings on the breakfast and brunch menus, you'll find southern-style fare like chicken and waffles with Maine maple syrup, a pulled pork egg sandwich, and corned beef hash. For your side, you can choose between a side of grits, baby kale salad, or gluten free cornbread.
Hot Suppa is perfectly situated on Congress Street, providing many great opportunities for shopping after breakfast. The interior is decorated with fun Southern murals and cozy bar seats. Just be prepared for long waits if you don't get there early!
Hot Suppa | Address: 703 Congress Street, Portland, ME 04102 | Hours: CLOSED Tuesday + Wednesday
Bayside American Cafe
Get ready to master your brunch game at Bayside American Cafe. Found on Portland Street (apropos, right?) in the Bayside neighborhood (also apropos!), this modern cafe serves up classic American breakfast and brunch foods. Choose from everyone's favorites, like fluffy buttermilk pancakes, scrambled eggs with a side of bacon, or a hardy omelet made how you like it.
Perhaps what Bayside does best is the eggs benedict paired with a refreshing mimosa. There are 8 different eggs benedict to choose from; try the Maine lobster, or the Louisiana Bayou benedict (a proclaimed staff favorite!). And as promised, this brunch spot also offers wraps, salads, and sandwiches. Everything is fresh, customizable, and totally drool-worthy. Make it in before they close at 1 during the week, and 2 on weekends.
Bayside American Cafe | Address: 98 Portland Street, Portland, ME 04101 | Hours: CLOSED Tuesday + Wednesday
Becky's Diner
No ultimate breakfast list is complete without an old-fashioned diner. And good thing for you, Portland has a pretty dang delicious one! Becky's Diner is a no-nonsense, all-day diner that serves breakfast, lunch, and dinner. It draws a unique crowd that reflects the authentic local energy of Portland. Due to its location on Commercial Street where most of Portland's harbor industry happens, it's common to see fishermen, lobstermen, and food service workers frequenting this locale.
Becky's Diner is a family-owned operation. Multiple generations man this ship daily, and they are proud to serve fresh, locally sourced seafood just hauled from the Commercial Street wharf. Their breakfast is everything you'd expect of a great diner: egg combos, pancakes and French toast, omelets, home fries, and fruit bowls. But check these staples for an exciting twist; you'll find Maine lobster meat as an option with your Eggs Benedict or omelet. Does that sound weird to you? Well, when in Portland…
Becky's Diner | Address: 390 Commercial Street, Portland, ME 04101 | Hours: 7 Days a Week
The Front Room
We're coming at you with another delectable brunch spot. The Front Room, conveniently located on Munjoy Hill in the East End, serves up some upscale New American comfort food. With an industrial design and a quaint interior, you can come enjoy the Front Room for both brunch and dinner. It's got a popular bar scene in the evenings, but that's a story for another blog.
If you want positive vibes, enjoyable music, friendly and efficient staff, and unbelievable food, this is your place. Their Eggs Benedict is a local favorite, along with their mimosas, French toast, and "eggs in a boat." They also frequently feature specials, so the menu never stays too static. If you lean towards the lunch side of brunch, they have soups, salads, and sandwiches to satisfy your afternoon cravings. Just beware, the lines tend to snake down the block on Sundays.
The Front Room | Address: 73 Congress Street, Portland, ME 04101 | Hours: CLOSED Tuesday + Wednesday
Porthole Restaurant
Did we surprise you with this one? Porthole Restaurant and Pub isn't just a great dinner spot. In fact, some locals claim it has the best breakfast in the city. This seafood joint can be found on Custom House Wharf, which is right off Commercial Street along the harbor. It has a fun maritime energy to it, and locals and tourists alike fill its casual dining seats.
While their lobster roll dinners and live music on the outdoor deck are awesome and definitely crowd pleasers, their breakfast is serious competition for other local establishments. The reason? The freshness of the ingredients, and the innovative offerings. Ever tried a "Lobster Rockport"? We're guessing not. Or what about a "Casco Bay Omelet," made with Maine lobster, crab meat, tomatoes, goat cheese and Hollandaise sauce? Come see for yourself what the buzz is all about.
Porthole Restaurant | Address: 20 Custom House Wharf, Portland, ME 04101 | Hours: CLOSED Tuesday
Dutch's
Sometimes it's nice to not feel so committed (trapped) to a sit-down restaurant. It's a whole ordeal; waiting in lines, getting seated, waiting 30 minutes for your food to come out, catching up with your old friends for hours, having your waitress split the tab ten ways… If you want some high-quality breakfast without having to sacrifice two hours for it, Dutch's is the place for you.
This bright, counter service brunch spot serves made-to-order breakfast and lunch items. Dutch's offers no-hassle casual dining, and you can either get takeaway or use one of their tables to eat in. Customers rave about the bagel and biscuit sandwiches, crispy hash, and all things comfort food. Most items are made from scratch here, including their famed hot sauce and pastries. The interior has plenty of space with a retro atmosphere, so you'll feel cozy but not crowded.
Dutch's | Address: 28 Preble Street, Portland, ME 04101 | Hours: CLOSED Monday + Tuesday
HiFi Donuts
We're topping off our epic breakfast list with a Portland necessity: donuts. This city has more than one all-star donut shop, but today we're going to highlight Hifi Donuts. It's less hyped than Holy Donut, but it's dang good and deserves equal notoriety. We know what you may be thinking: are donuts really meant for breakfast? Well, a delicious breakfast equals happiness, and donuts equal happiness. That's reason enough.
Hifi Donuts, located at the City Center, is your friendly neighborhood artisanal donut shop. This is where the locals come for an indulgent fix of old-world style donut, a breakfast sandwich (their list is extensive!), and a delicious coffee or espresso on the way to work. You can choose between three different styles of donut: cake, cruller, or yeast. Enjoy a sweet donut, a savory donut, or a seasonal special like the Chubby Bunny, Berry Patch, or Lychee and Chocolate. And as mentioned, their egg sandwich list is extensive, and they even have a lunch menu to top it off. Pro tip: order your egg sandwich with an everything donut as the breading.
Hifi Donuts | Address: 30 City Center, Portland, ME 04101 | Hours: CLOSED Monday + Tuesday
---
You might also like:
---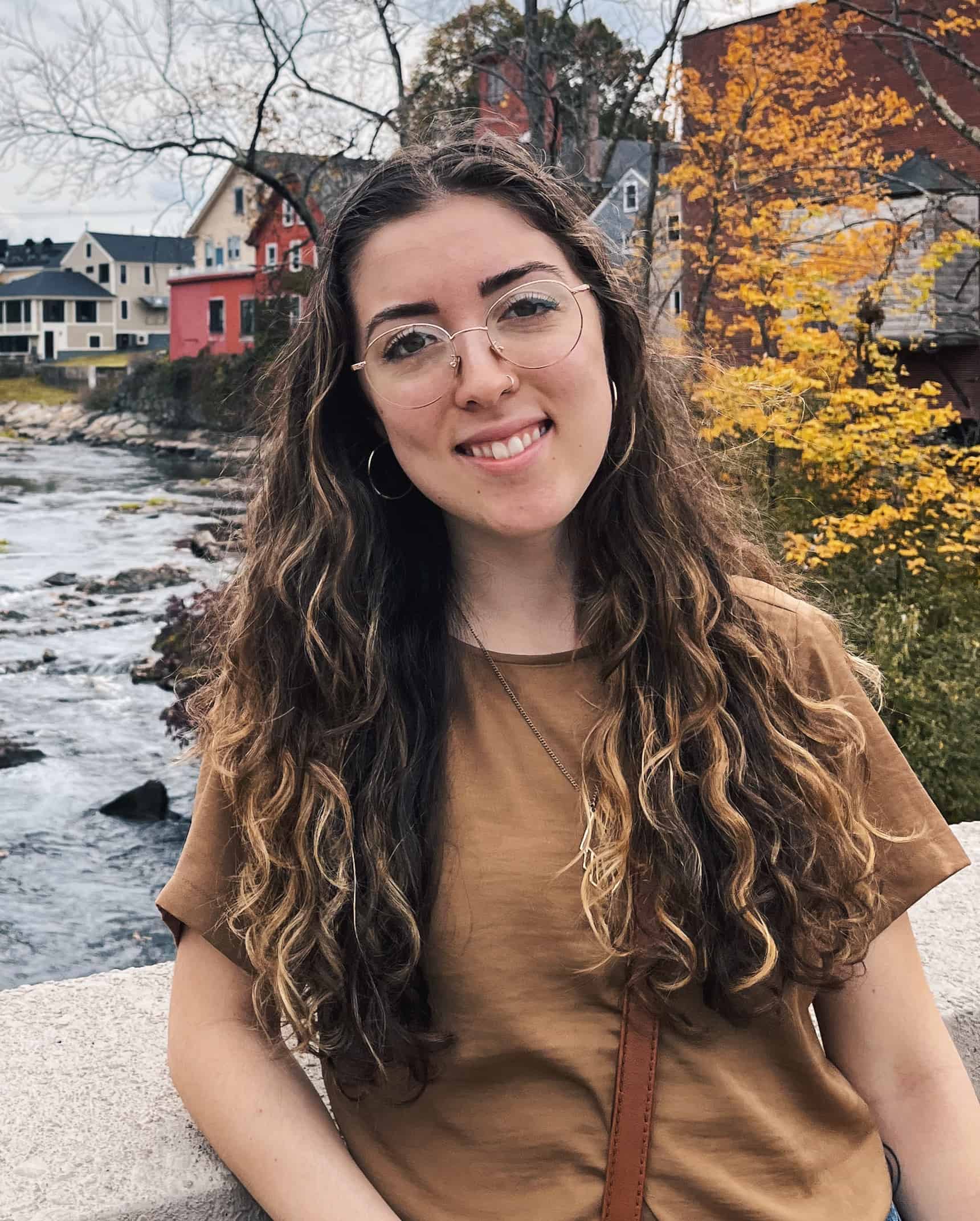 Jessica Vaillancourt is a US-based freelance writer for websites and online businesses, specializing in content related to travel & culture, lifestyle, health, and home. She subsists solely on espresso, notebooks, and dreamy travel plans. Connect with her at JessAnneWriting.com to learn more and discuss your content needs today.