Looking for where to go for breakfast in Portsmouth NH? Ooooooh you've got some great options! Portsmouth NH has a fantastic restaurant scene for breakfast and beyond! Whether you need a quick grab and go breakfast pickup or you want to sit and sip cocktails at a lovely Portsmouth brunch spot, you'll find there are plenty of great places to go for breakfast in Portsmouth NH!
Breakfast in Portsmouth NH
La Maison Navarre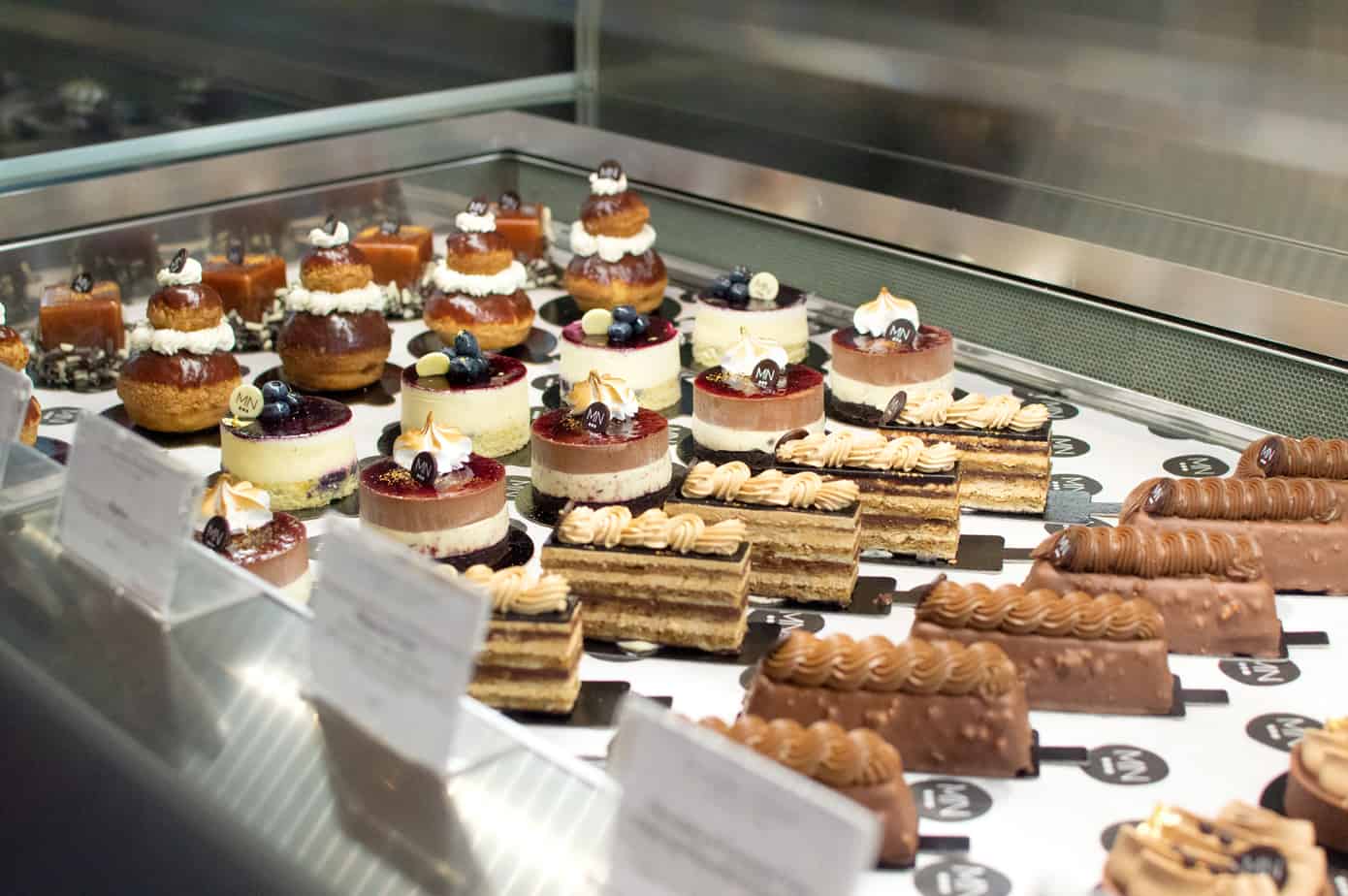 This French Patisserie/Bistro/Wine Bar is an amazing option for breakfast in Portsmouth New Hamsphire! Kitchen hours at La Maison Navarre are from 8am-2:30, 7 days a week at this downtown bistro, and some of their most popular breakfast options are their fresh baked crepes.
With savory and sweet options available, you can have a savory La Classique crepe with Rosemary Ham, Swiss, Bechamel sauce and an egg, sunny side up, or a sweet Vanilla Cream and Strawberry Crepe, depending on what kind of a mood you're in. La Maison Navarre also has a stellar coffee and tea selection, in addition to their wine bar offerings, so there's truly something at this French bistro to appeal to just about every taste bud!
White Heron Tea and Coffee
If you're looking for a quick Portsmouth breakfast cafe that offers a convenient yet delicious menu for a breakfast on the go, White Heron Tea and Coffee. Open from 7:30am-3pm throughout the week and 8am-3pm & 2pm Saturday and Sunday, respectively, you might decide to just swing by this Portsmouth cafe just for the specialty coffees and teas!
You'll find delicious breakfast offerings like delectable eggs sandwiches that you can order with local NH sausage or bacon or vegetarian substitutes, vegan baked goods like blueberry muffins, and specialty tea blends like Iced Lavender Matcha Latte. Yum, right?
Popovers on the Square
For a unique breakfast in Portsmouth NH that will live on in your memory, it's Popovers on the Square, for sure! This Portsmouth cafe offers a casual cafe and bakery experience that is perfect for either a quick breakfast on the go or a sit down, hang out, and linger over your meal kind of start to your day.
Opening at 7am though the week and 8am on the weekends, you'll find more than just the standard breakfast options here, and of course, popovers, those flaky, hollow, New England pastry staples that are their own distinctive brand of delicious! Popovers on the Square even offers a gluten-free Popover, and you'll also find local beer, wine, and specialty cocktails on the menu if you're having a brunch vs a breakfast at this Portsmouth cafe.
Roundabout Diner & Lounge
If you're looking for a great diner experience in Portsmouth, check out Roundabout Diner & Lounge. Winner of several "Best Of" awards over the years, this Portsmouth staple is open seven days a week from 6am-9pm with breakfast served all day, so no worries about rushing out the door to get your breakfast fix!
Try the ever popular Grand Marnier French Toast featuring a thick sliced Challah bread, Grand Marnier cinnamon batter and then garnished with powder sugar and whipped cream, or if it's something more savory you're in the mood for, consider the Chili Benedict, with grilled cornbread, homemade lumberjack chili, poached eggs, coby jack cheese and hollandaise. You won't leave Roundabout Diner & Lounge hungry, that's for sure!
Kaffee Vonsolln
If you're looking for a coffeehouse breakfast vibe, check out Kaffee Vonsolln for breakfast sandwiches, coffees, and teas a la German coffeehouse style. There's indoor and outdoor dining, and exposed brick walls on the interior give this small cafe an intimate feel, making it the perfect spot to enjoy a quick breakfast in Portsmouth New Hampshire.
Opening at 7:30 throughout the week and 8am on weekends, grab a hearty breakfast sandwich and a German Iced Coffee or one of the other specialty brews. Delectable pastries like the Bienenstich Cake are just icing on the… well, the proverbial cake at Kaffee Vonsolln.
The Friendly Toast
The Friendly Toast in Portsmouth New Hampshire is one of several New England locations, but there's a reason this breakfast restaurant has spread through the region: it's got some pretty fantastic food!
You've got hearty options like Chicken and Waffles, and sweet and simple options like French Toast and Pancakes hooked up with fruits and other delicious toppings. Another thing The Friendly Toast is popular for? Delicious specialty brunch cocktails like their Irish Red Eye featuring Four Roses bourbon, double espresso vodka, Irish cream liqueur, caramel syrup and cold brew coffee… yum!
Fezziwig's Food and Fountain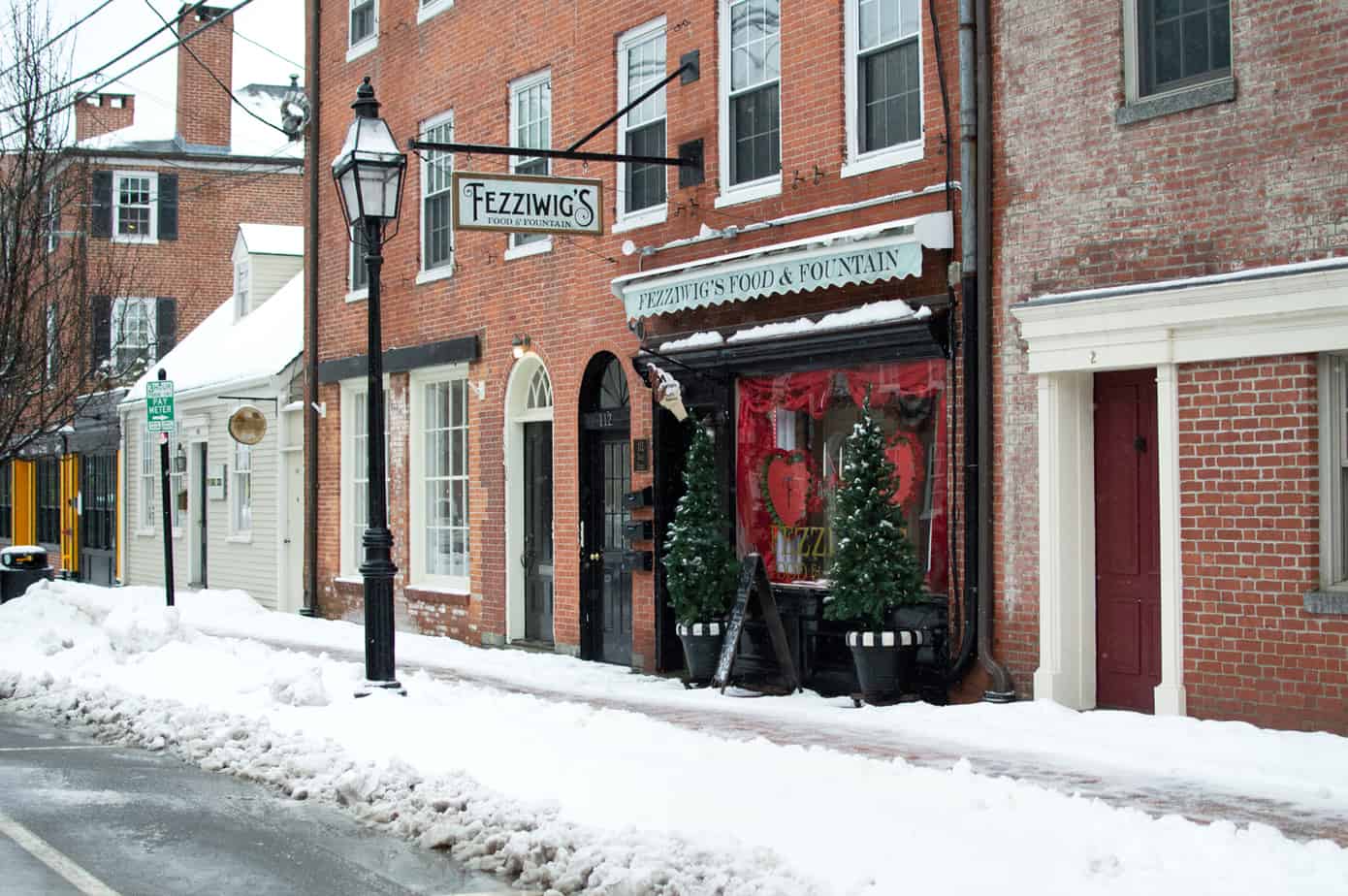 If you'd like to enjoy your Portsmouth NH breakfast in a place where the visual aesthetic is just as phenomenal as the menu, check out Fezziwig's Food and Fountain! This lovely little NH cafe is a modern, whimsical twist on an old-fashioned soda fountain, and a visit here is typically on most people's Must Do in Portsmouth list.
Fezziwig's opens throughout the week at 11am, but Sunday's it opens at 10am, and either way, Fezziwig's menu has a fantastic brunch selection, with delightful New England breakfast favorites like Lobster Benedict to choose from. In addition to their great coffee and tea options, Fezziwig's also specializes in milkshakes!
Colby's Breakfast & Lunch Joint
With a relaxed, laidback atmosphere, Colby's Breakfast & Lunch Joint is a Portsmouth restaurant that starts serving up breakfast at 7am. You'll find inventive breakfast offerings like the Ruben Omelet featuring their homemade corned beef hash, swiss, sauerkraut, and Russian dressing, and their Banana Cinnamon Crunch Pancakes.
Offering all the usual suspects for breakfast beverages, you'll also find a limited cocktail menu including Bloody Mary's, Mimosas, White Russians, and a few other options, so if you're at Colby's for brunch, you can have an adult beverage with your meal, too. Colby's Breakfast & Lunch Joint is the perfect breakfast spot for anyone looking to have a lowkey breakfast in Portsmouth New Hampshire.
The Works Cafe
If it's a health-centric breakfast place in Portsmouth you're after, check out The Works Cafe! Opening at 6am, 7 days a week, this regional cafe chain serves up their healthy breakfast options from open till close at 5pm.
Enjoy a variety of different egg sandwiches and wraps, all with cafe free eggs from local farms, an ancient grain power bowl, or one of the other several breakfast, brunch, and lunch offerings at The Works Cafe. Check out their smoothie menu for hits like their Kale Krush with baby kale, banana, pineapple, and apple juice!
Wicked Mini Cafe
For a sweet breakfast in Portsmouth New Hampshire, swing by Wicked Mini Cafe! This cute breakfast cafe is open from 6am-2pm Monday through Friday, then 7am-2pm on the weekends, so you've got plenty of time to head in and get your fix of their specialty item-mini donuts!
You'll find scrumptious varieties like Fruity Pebbles, Rice Krispies, Whoopie Pie, and so much more, but there's more at Wicked Mini Cafe than just donuts! Acai bowls, breakfast bagels and sandwiches, omelettes and more are on the menu, too, and any of the delicious breakfast offerings at Wicked Mini Cafe pair well with their great coffee and specialty drinks, too!
There are plenty of fun things to do in Portsmouth, so you're bound to work up an appetite. Start the day off right at one of these breakfast places in Portsmouth New Hampshire and you'll be good to go explore this cool NH town!
You might also like: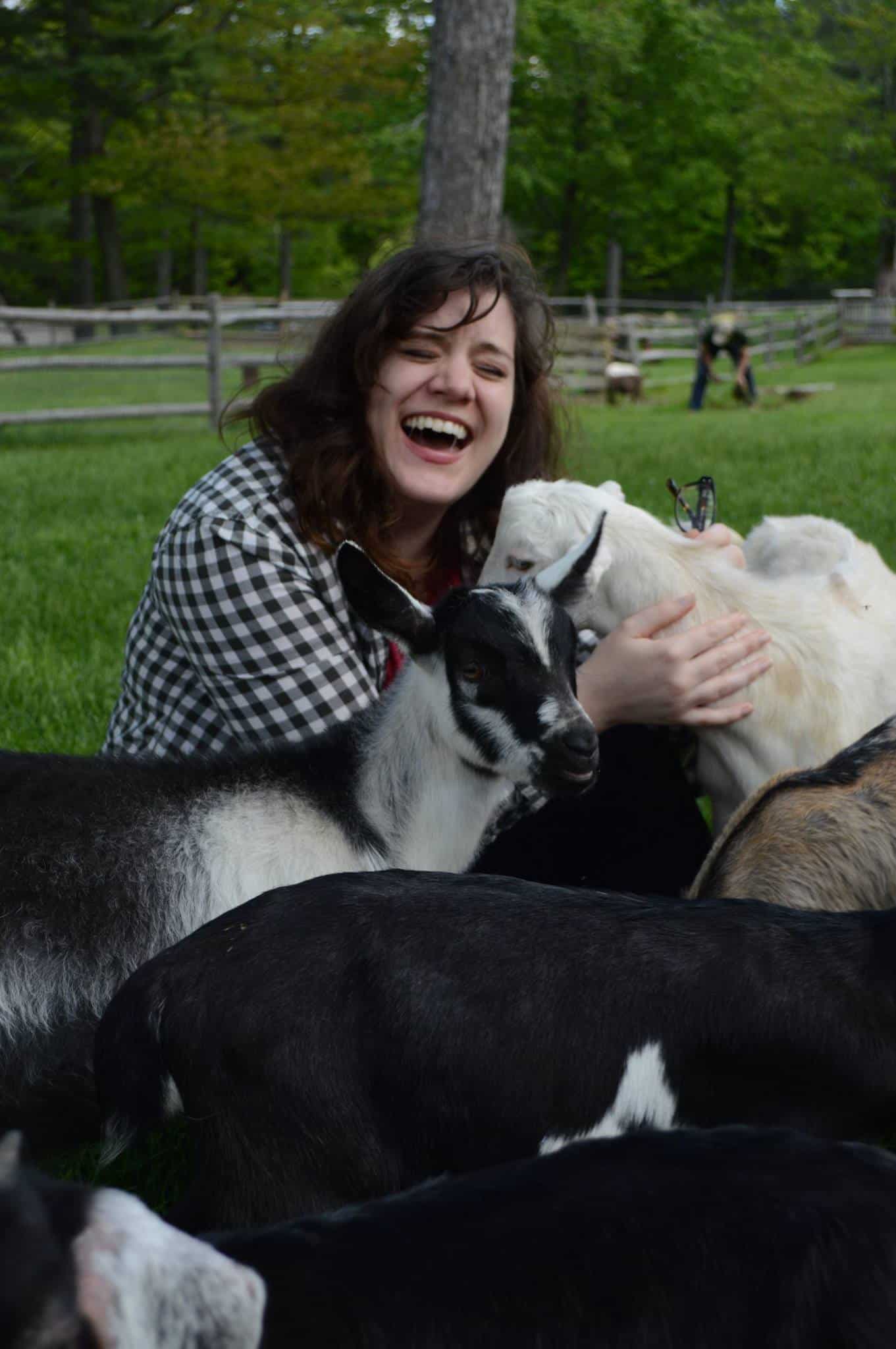 Amy Hartle is the founder and Editor-in-Chief of New England With Love, a comprehensive resource for travel in the New England region. Amy has been exploring New England since 2001. She lived in Vermont for many years and is a graduate of Plymouth State University in New Hampshire. Amy has been writing about travel for over a decade. On this site, Amy aims to share her love of New England and help you to have the best possible adventures!
Amy has been a full time blogger since 2012, and is also the publisher of Two Drifters, where she writes about couples travel and relationships, as well as Let's Adventure Baby, a family travel site. When not traveling the world or creating epic blog content, Amy can be found cuddling with her husband, son, and cats, & drinking a maple latte.