---
*Links in this article may be affiliate links, from which we may earn commission. See our
Privacy Policy
for full details.
---
Is it time for breakfast in Stowe VT? Great! There are several restaurants serving up a great breakfast in Stowe, so you've got a decent selection.
Need a quick grab and go Stowe breakfast? Check. Looking for a great brunch spot where you can kick back and relax while sipping on your favorite brunch cocktail? Check again!
There are plenty of great places to eat in Stowe Vermont, but hopefully this list will help guide you to your new favorite breakfast restaurant in Stowe!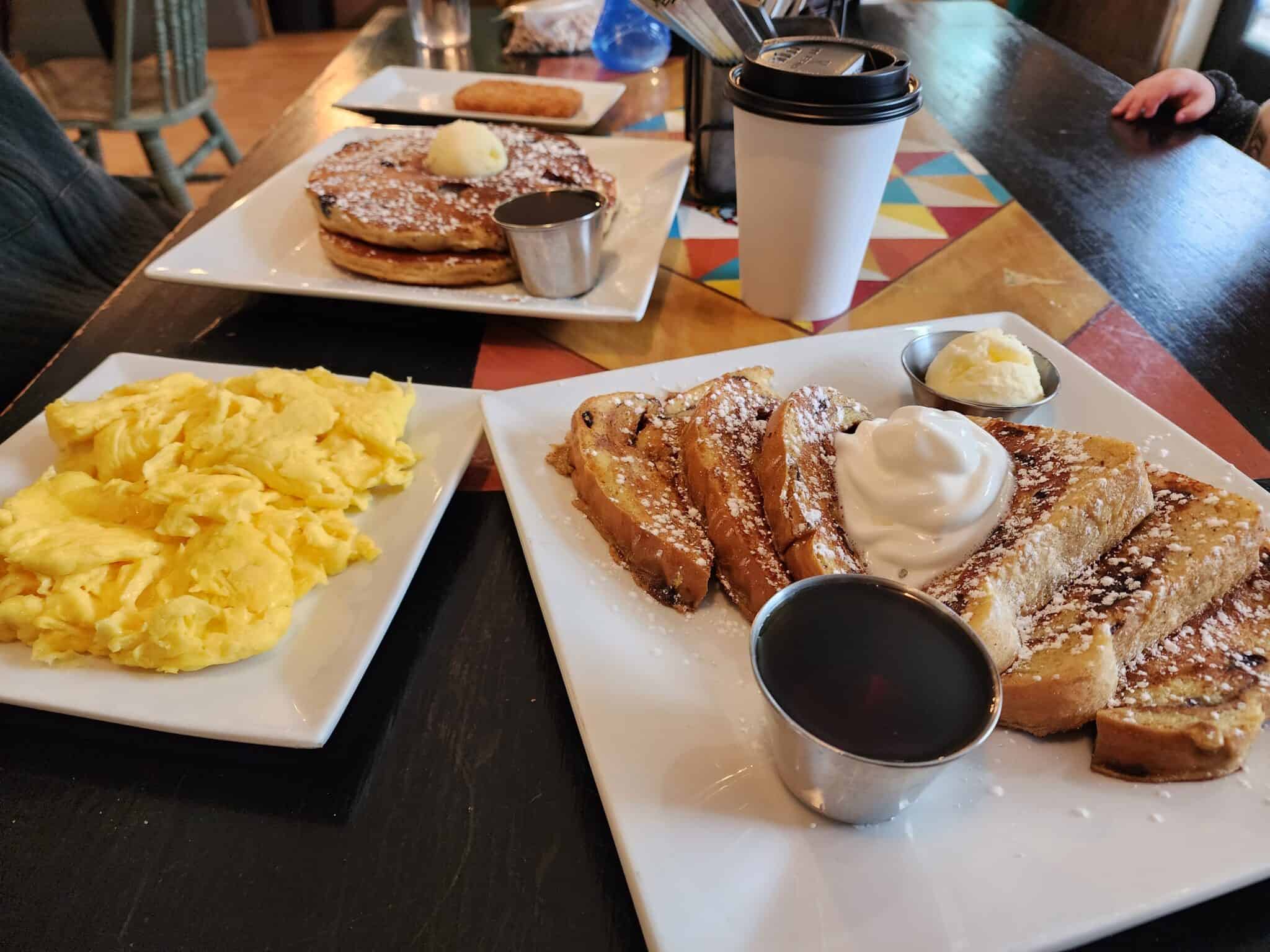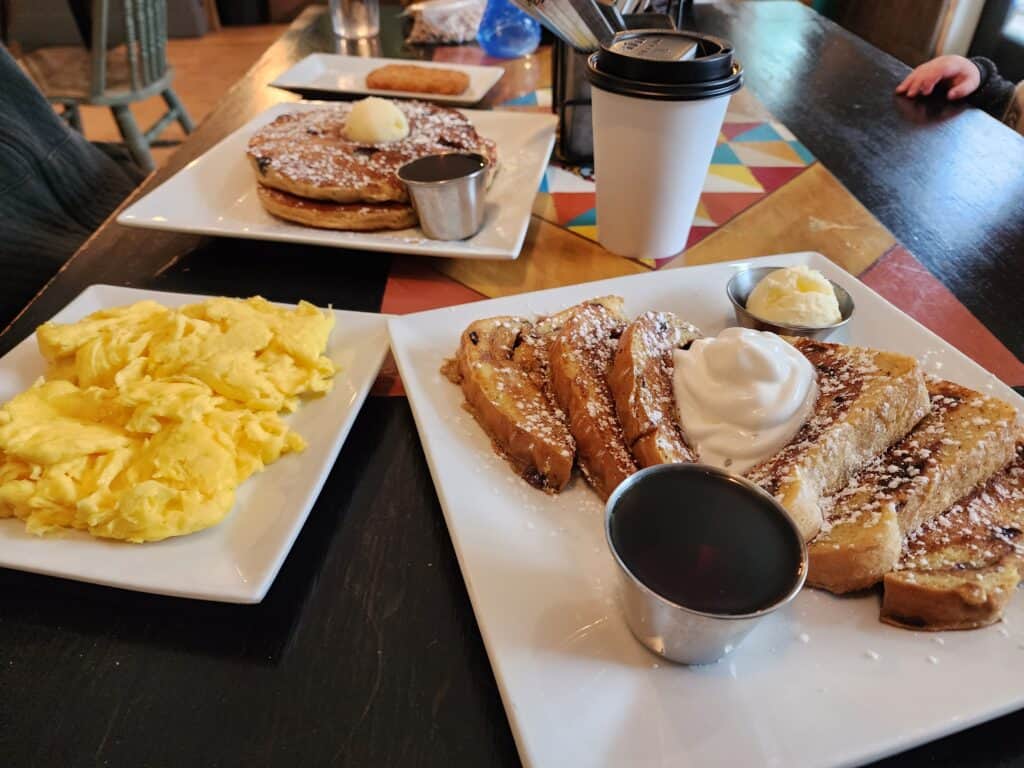 Cafe on Main
If you're looking for a breakfast place in Stowe that offers a casual, comfortable atmosphere to either pick up a quick breakfast to go or sit down and eat at your own pace indoors or outside, check out Cafe on Main. Open 7:30am-3:15, 7 days a week, take note that breakfast is only served until 10:45.
This Stowe breakfast spot is known for their delicious egg sandwiches and their delectable baked goods like their cinnamon streusel muffins; whether you're looking for a sweet or savory start to your day, you'll be glad you're starting off your day right with Cafe on Main!
Butler's Pantry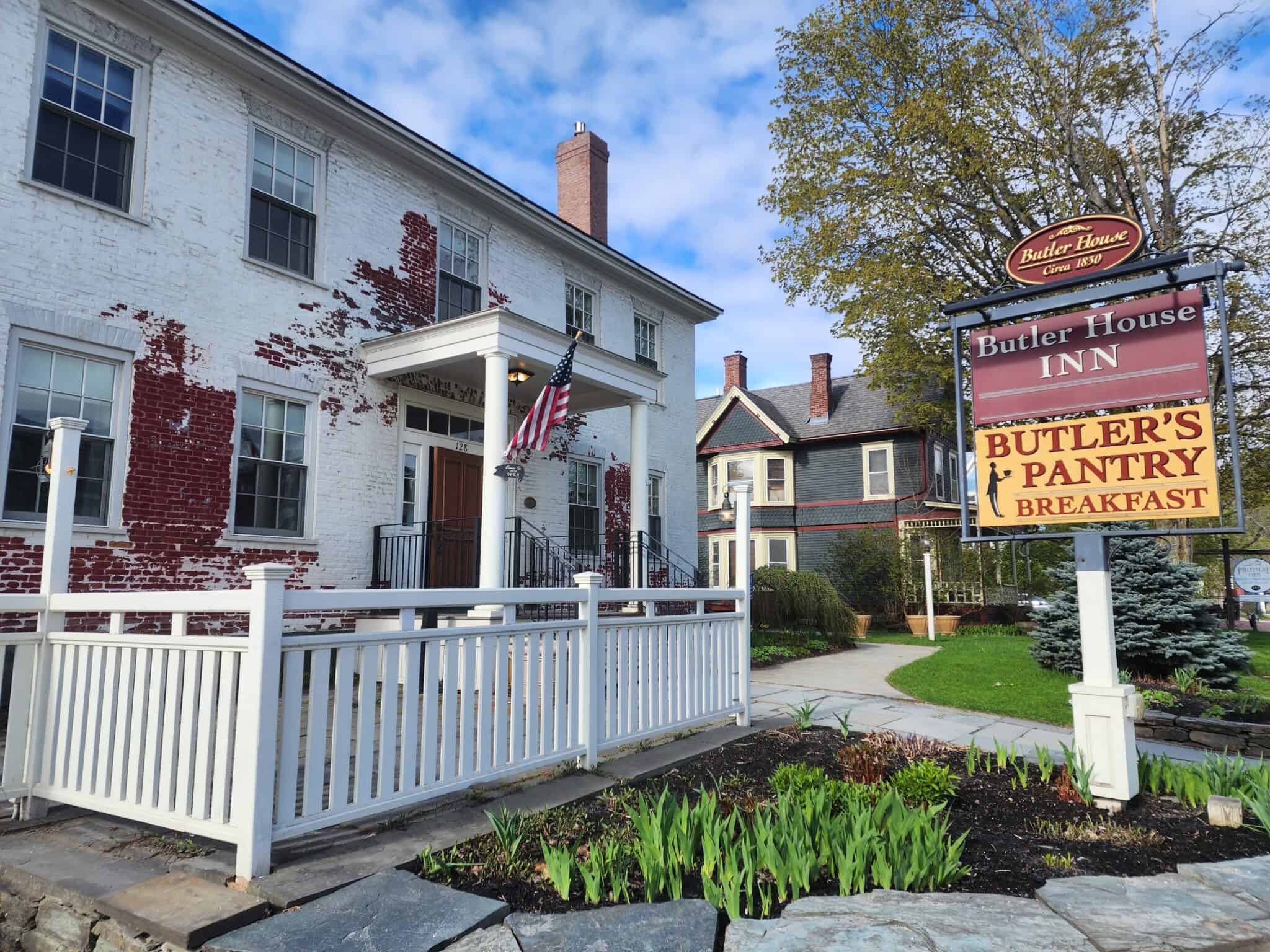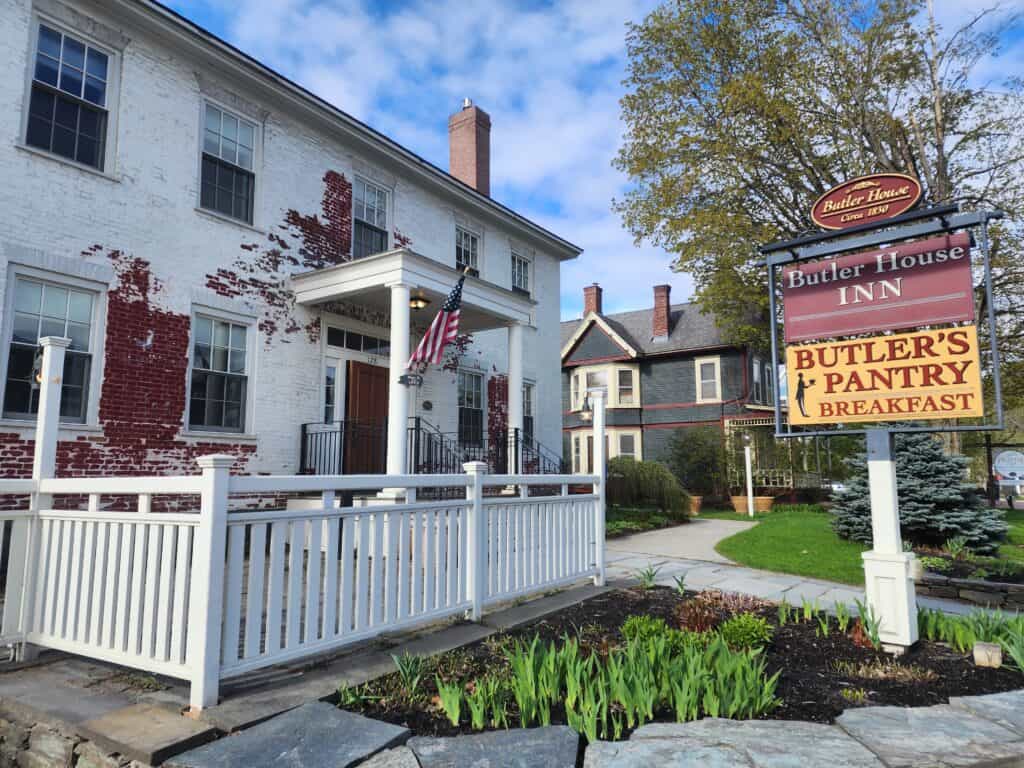 If you're looking for a home cooked style meal made from scratch served up in a beautiful historic house, then it is Butler's Pantry for you!
Tucked away inside of the Butler House Inn, at first glance, you might not even know a restaurant lies inside. But indeed it does: a cozy space where have a dozen tables are gathered.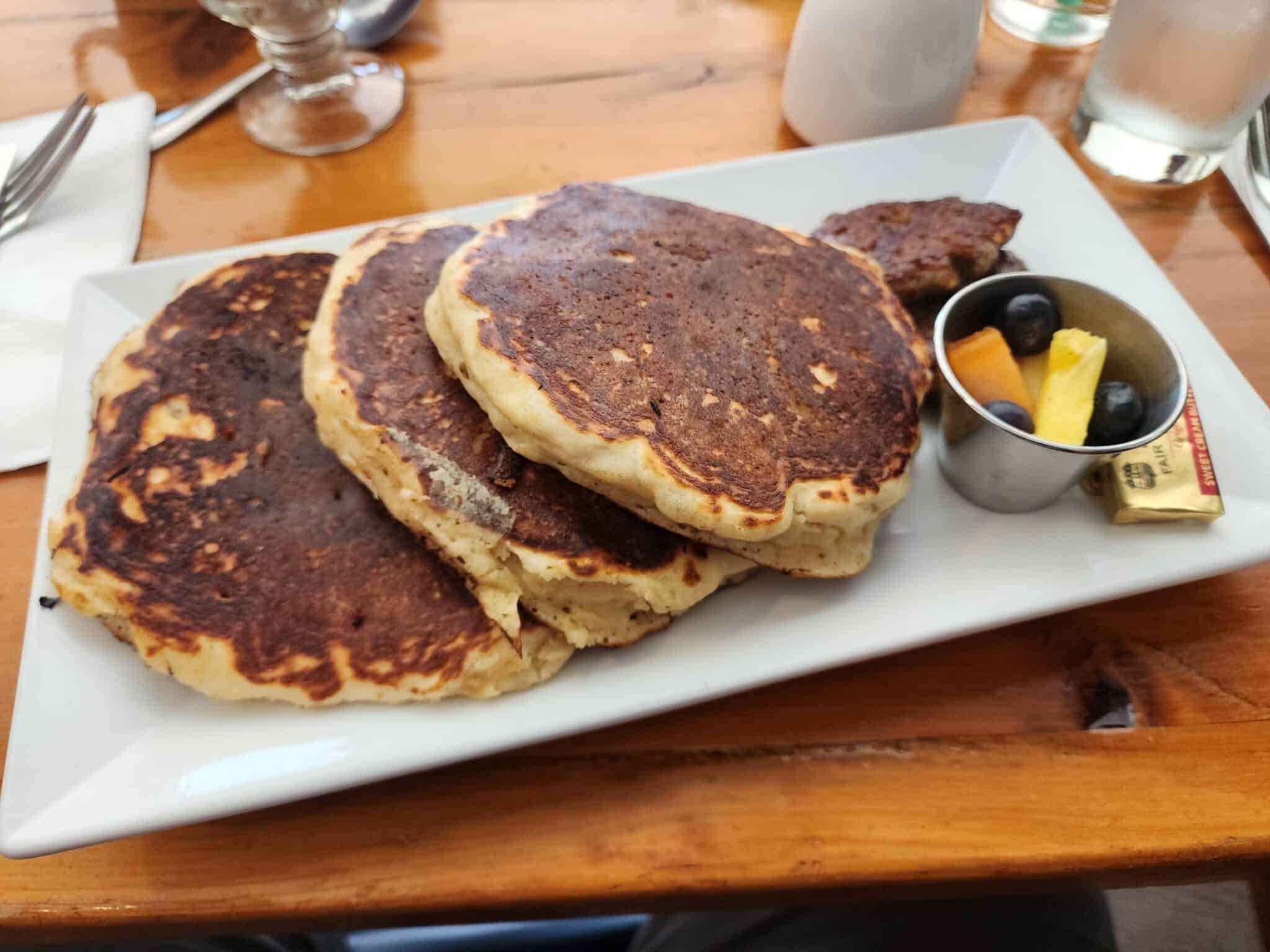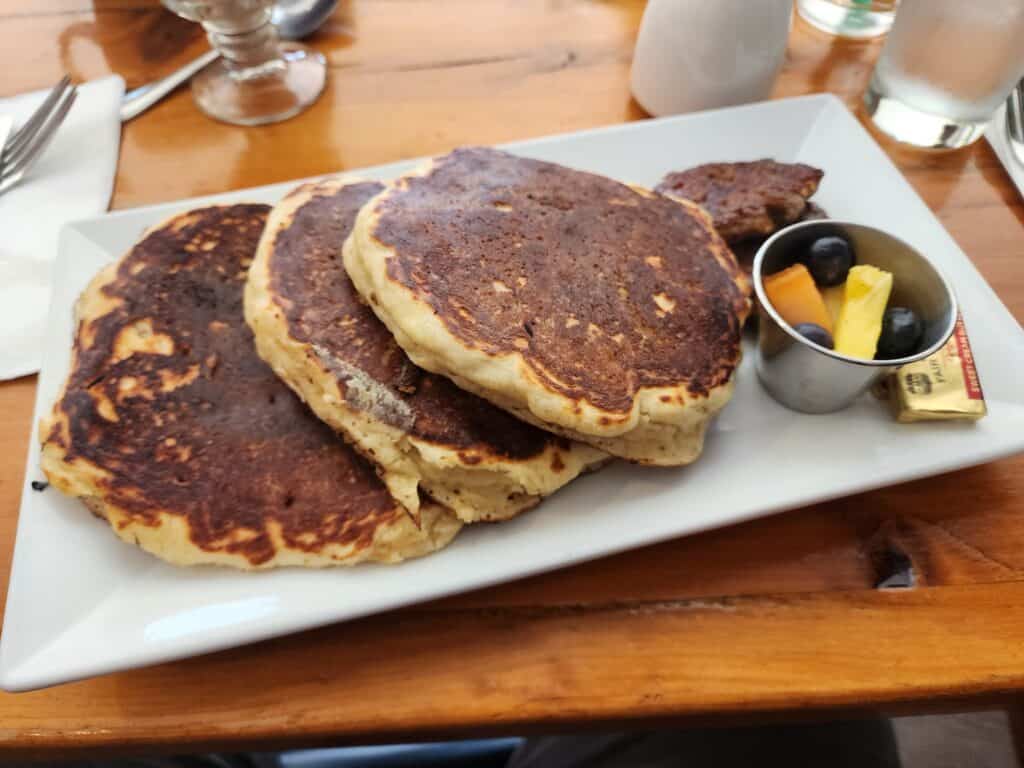 Inventive offerings like their Cheddar Jalapeno Pancakes offer a savory twist on a sweet classic, and breakfast staples like Biscuits and Gravy and French Toast are prepared to perfection.
During my recent visit to Butler's Pantry with my family, we ordered the biscuits and gravy along with pancakes. Both were outstanding, and my husband also had an Irish coffee that was perfect on a chilly Vermont morning.
Closed on Tuesdays and Wednesdays, Butler's Pantry is open from 8am-12pm the rest of the week, so be sure to plan ahead if a scrumptious home cooked style breakfast sounds like something you might be interested in!
Trapp Family Lodge
Okay, so we all know that the Trapp Family Lodge is a must stay spot in Stowe, but did you know that they are a great breakfast spot in Stowe too? Reserve a spot so you can go sample their farm fresh eggs, apple smoked bacon, roasted VT Maple sausage, specialty french toast, and more.
And of course, a part of the appeal of breakfast at Trapp Family Lodge is just being able to eat in that gorgeous place! A beautiful dining room serving up hearty Vermont breakfast staples with scenic mountain views? Sounds like the perfect Stowe breakfast or brunch experience.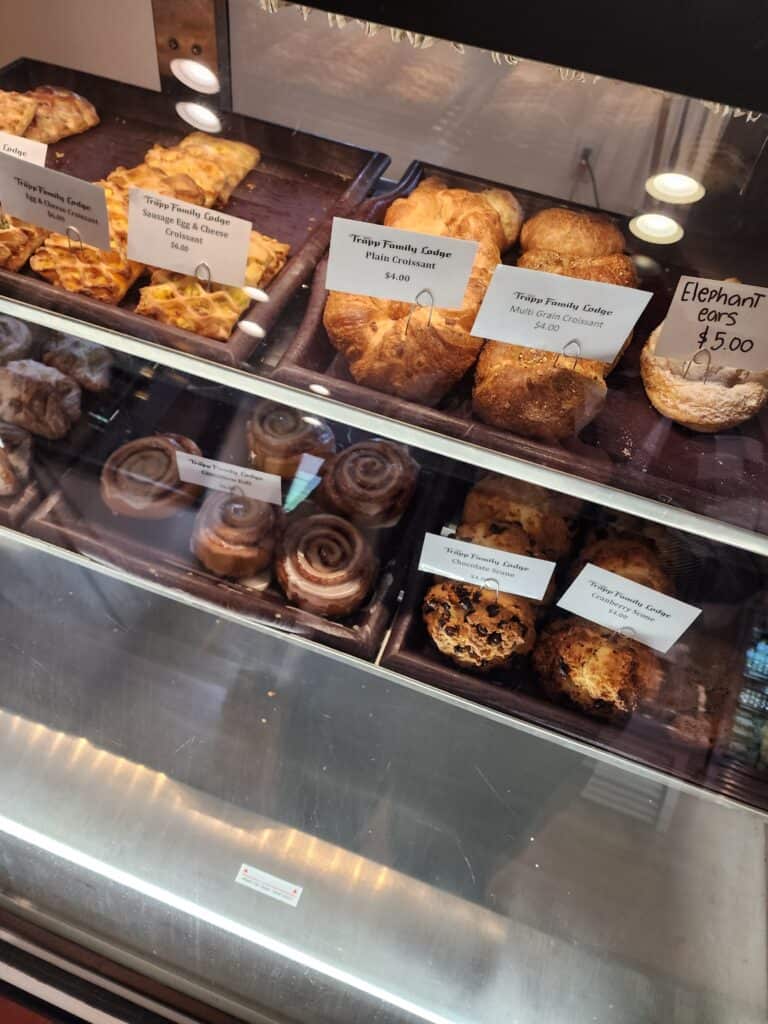 Not staying at the lodge or simply in a hurry? Visit their other eatery, The Kaffeehaus right down the road from the main inn. A roaring fireplace greets you on a cold morning and you can warm up next to it with coffee, a hot breakfast sandwich, and a delicious pastry.
Stowe Bee Bakery & Cafe
Even if you don't have a sweet tooth in the mornings, Stowe Bee Bakery & Cafe offers some of the best breakfast in Stowe Vermont! Grab and go breakfast sandwiches include egg, cheese, and breakfast meats on a housemade buttermilk biscuit, and if you've got time to wait, you can special order a custom sandwich with gluten free bread or whatever kind of perfect breakfast combo you're craving!
If you are in the mood for a sweet pastry, their coffee cakes, scones, gigantic popovers, and cinnamon buns are always popular breakfast items! In addition to their delicious breakfast foods, Stowe Bee Bakery & Cafe also offers a fantastic variety of breakfast coffee, tea, and other drinks, including their real fruit smoothies. Buzz on by if you've got time!
Green Goddess Cafe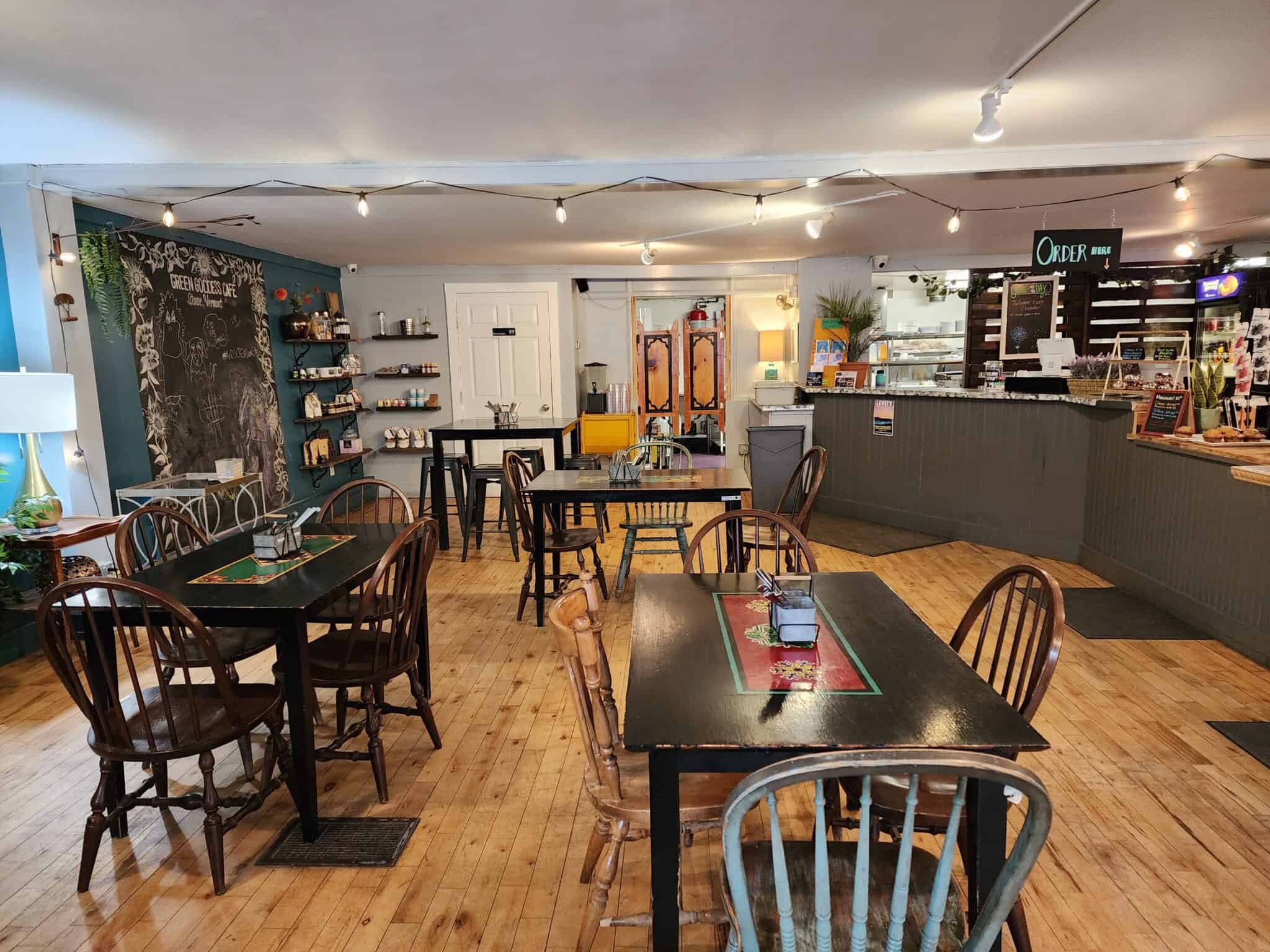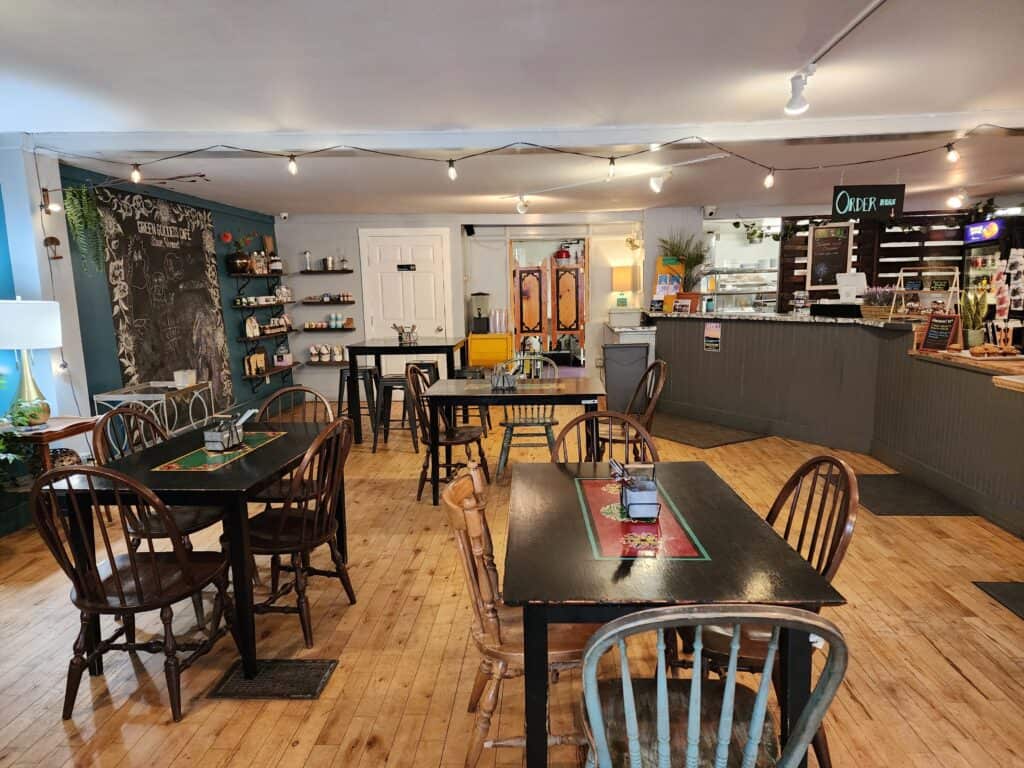 If you're looking for a breakfast spot that offers great healthy options, consider Green Goddess Cafe! Opening at 7:30am and closing at 3pm, you've got plenty of time to to make your way to this cute health-centric Stowe cafe.
Their breakfast menu has plenty to choose from, including their rosemary homefries and their pesto egg wrap made with their house pesto, tomatoes and spinach. If the Lavender Lemonade is being offered during your visit, give it a try!
They've also got a wonderful raisin bread French toast, which you can see above.
Black Cap Coffee & Bakery
One of the top spots in Stowe to grab a cup of coffee, Black Cap Coffee & Bakery opens at 7am to help fill your need for caffeine! Breakfast is served until 11:30am daily and you'll find breakfast staples like a Breakfast Burrito made with Vermont Maple Sausage and Cabot Cheddar on the menu in addition to their freshly baked pastries.
As you might imagine, Black Cap Coffee has a fantastic drink menu, offering a great variety of specialty lattes and teas like the always popular Vermont staple, the Maple Latte.
The Skinny Pancake
Of course The Skinny Pancake, a regional staple of breakfast all day, was going to make this list of best breakfast in Stowe! If you're not familiar, The Skinny Pancake offers crepes that are sweet, savory, and everything in between!
Open 8am-3pm all throughout the week, there are options like the Sugarshack crepe with VT maple sugar and Cabot butter served with a side of local maple syrup for when you're in the mood for sweets, and The Lumberjack with ham and cheddar cheese if it's something savory that sounds good.
More Stowe and Vermont travel resources: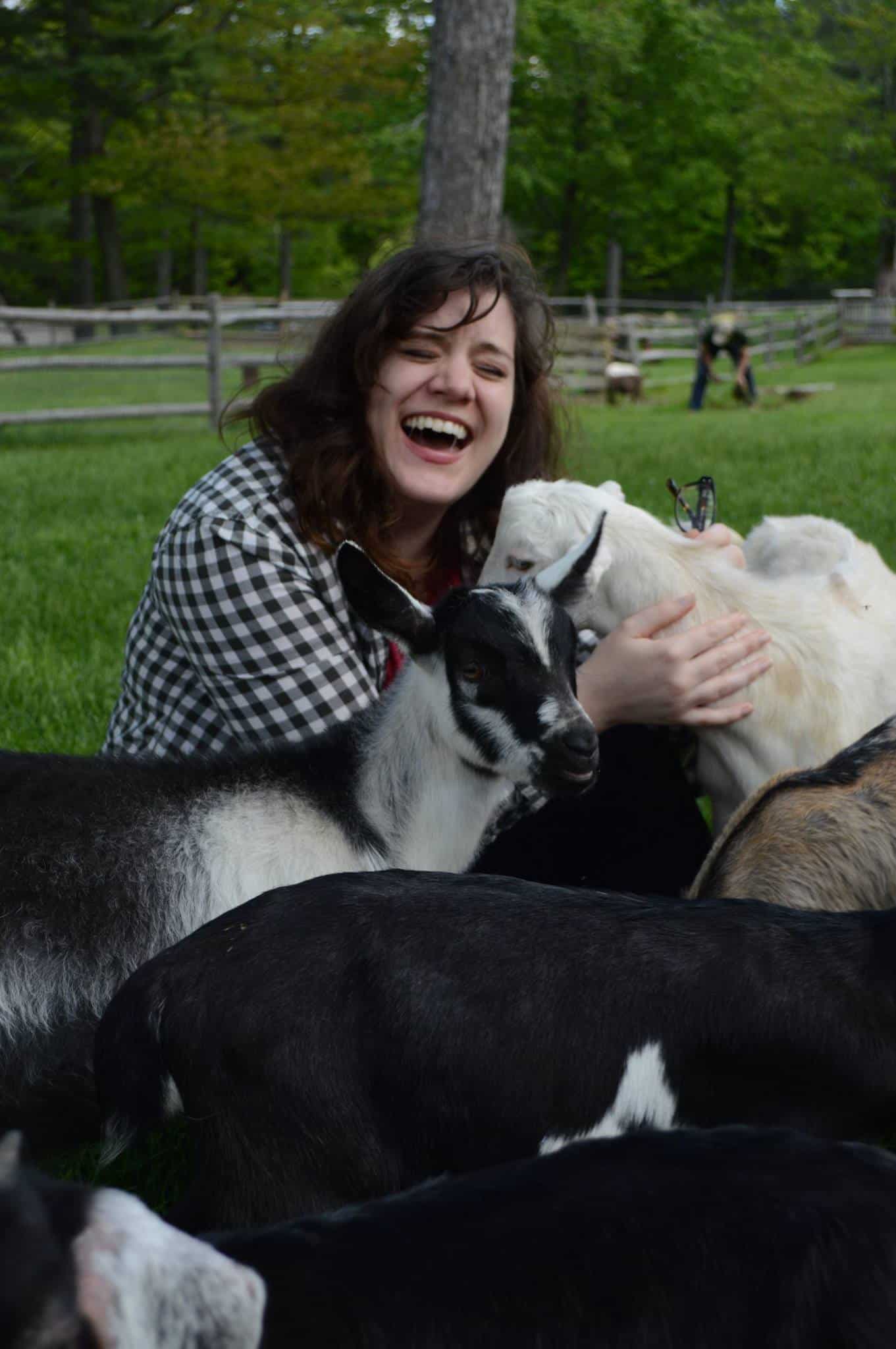 Amy Hartle is the owner and editor of New England With Love, a comprehensive resource for travel in the New England region. Amy lived in Vermont for 15 years, attended Plymouth State University in New Hampshire, and continues to travel regularly around the entire New England region. On this site, Amy aims to share her love of New England and help you to have the best possible adventures!
Amy has been a full time blogger since 2012, and is also the publisher of Two Drifters, where she writes about couples travel and relationships, as well as Let's Adventure Baby, a family travel site. When not traveling the world or creating epic blog content, Amy can be found cuddling with her husband, son, and cats, & drinking a maple latte.