Rhode Island is a neat state; it has almost 400-feet of shoreline in only about 1000-square miles of state, so it kinda rocks that whole "coastal cool" vibe just about everywhere across the state… especially when it comes to the fantastic lighthouses in Rhode Island!

Plus, with a nickname like "The Ocean State," you know there's going to be plenty of awesome things to do on and near the water; you can visit some of Rhode Island's lovely waterfalls and beautiful beaches, or just drive across the state seeing what you can see… the drive will only take you about an hour!
Whether you prefer to explore on land or by sea, Rhode Island has a spectacular coastline, and no trip to the coast of New England would ever be complete without visiting lovely lighthouses along the way, most hundreds of years old. Some still allow physical access and others you have to appreciate from a distance, but you'll enjoy the view either way.
So, grab your coffee milk and take a look through this list of lovely lighthouses in Rhode Island!
Lighthouses in Rhode Island
Point Judith Lighthouse in Narragansett
Located in one of Little Rhody's most popular summer beach destinations, Narragansett, Point Judith Lighthouse was built in 1816 to replace the original wooden lighthouse that had been destroyed in the Great Gale of 1815 and has been further updated as needed over the years.
This tall drink of water is still in use today as an active Coast Guard station, so visitors can't get too close, but you can get a great view from the nearby beach park where there's a sweet little viewing area to sit and gaze across at this 51-foot brownstone tower that so valiantly protects the mariners that enter this space once referred to as one of the "Graveyards of the Atlantic." There's plenty to keep you busy in Narragansett, so plan to spend a day or two enjoying this cute little beach town.
Castle Hill Light in Newport
The most photographed lighthouse in the state of Rhode Island, Castle Hill Light is an iconic feature along Narragansett Bay in Newport. The tower is closed to the public, but that won't interfere with taking in the phenomenal views of this gorgeous lighthouse perched on the rocky coast, as it's still easily accessible by footpaths.
In fact, footpaths lead from Castle Hill Light to the Castle Hill Inn, one of Rhode Island's best inns for a romantic stay, offering stunning ocean views and just about every resort amenity you can imagine. Yeah, you'll have to pay for it, but if you're looking for oceanside luxury in Newport, Castle Hill Inn is the place to go. Plus, Newport is the perfect getaway when romance is the goal!
Beavertail Lighthouse in Jamestown
The third oldest lighthouse in America, Beavertail Lighthouse is open to the public and is not only home to this 45-foot granite beauty of a lighthouse (and lighthouse museum and gift shop), but Beavertail State Park has plenty of space for those that come to enjoy the spectacular ocean views, go hiking, or just to put a line in the water.
Plus, Jamestown is one of the most charming small towns in New England, so a visit to this sweet town offers plenty to do and see, especially in the Good Eats department! One local favorite, Slice of Heaven Café, lives up to its name by offering delectable baked goods, handmade gelato in the summer, and a great wine, beer, and cocktail menu so you can enjoy your own little slice of heaven while visiting Jamestown.
North Lighthouse on Block Island
Situated at Sandy Point in new Shoreham, North Light is a spectacular granite and iron lighthouse that rests among the grassy dunes at the northern tip of beautiful Block Island, with a museum inside that is open on weekends Memorial Day to Columbus Day. This area is known for its amazing ocean views, but the tidal pattern here makes for very strong riptides and swimming is dangerous, so it's probably best to just take it all in from the shore!
In addition to North Light, the surrounding area is home to a wildlife refuge, where you can walk, ride bikes, fish, birdwatch, and enjoy this lovely protected space. This area of the island is known for its quiet and calm, so if you're looking for a bit of peace to quietly reflect, this might just be your spot.
Pomham Rocks Light in East Providence
Placed dramatically atop a rocky outcropping in the Providence River, Pomham Rocks Light was originally built in 1871. While it is no longer open to the public, you can get spectacular views of this lovely lighthouse from either boat or by the East Bay Bike Path in East Providence, and photographs come out beautifully, especially if you can catch the sun setting over the water.
While in the area, head across the river to Providence and check out how the city earned its nickname, The Creative Capital. Between the amazing art scene, the fabulous foodie options, and the awesome architecture, Providence is one of the best places to visit in Rhode Island, hands down!
Sakonnet Point Lighthouse
Sakonnet Light was built in 1884, and while this historical lighthouse might not seem like much compared to some of the other mighty RI lighthouses on this list, it most certainly is! Sustaining through many storms over the years – including destructive hurricanes that almost completely obliterated its structure, this iron and brick beauty has persisted. It is currently closed to the public, but can be seen from Little Compton.
Honestly? She looks AMAZING for being 130+ years old!
Rose Island Light in Newport
If you're looking for an up-close look at a historic Rhode Island lighthouse, this is it! The Rose Island Lighthouse is open to the public during the summer as a museum by day, but you can also rent yourself a room to stay overnight! Reservations can be made here if you'd like to live the lightkeeper's dream for yourself; be sure to climb the tower and take in those stunning ocean views. Bonus points if you catch the sunrise or the sunset over the water!
Plus, a visit to Rose Island Light lands you in lovely Newport; you can tour the gorgeous mansions of the Gilded Age, enjoy Newport beaches and restaurants, and so much more.
Conimicut Lighthouse in Warwick
Conimicut Lighthouse sits in the waters off of Warwick, just as stately and full of presence as it has since it was first built in 1868. Rebuilt in 1883 as the cast-iron monument that it is today, Conimicut Lighthouse is not open to the public but can be easily seen from the sandy shores of Conimicut Point Park in Warwick.
Conimicut Light has a bit of a tortured history from a family that was keeping the light in the early 20th century; the isolation and loneliness of the lightkeeper's life became too much for Nellie Smith, wife of lightkeeper Ellsworth Smith, and she poisoned both of her small children and herself with mercury tablets. Ellsworth found his wife and 2-year-old dead, and his 5-year-old seriously ill yet alive, having spat out his tablet, avoiding a fatal dose.
Over the years, stories have been shared of hearing a woman crying and a child laughing, and other odd occurrences in the light. Who's to say what you might see or hear as you gaze out across the sea?
Prudence Island Lighthouse on Prudence Island
Perched ever-so-prettily on Prudence Island, Prudence Island Lighthouse is a gorgeous white granite tower and one of the last remaining lighthouses to still feature the "birdcage" around the lantern. Also known as Sandy Point Lighthouse, the Prudence Island Light is not open to the public, but a quick ferry ride from Bristol will get you there to enjoy the view.
To get to the lighthouse from the ferry does require about a mile of walking, but it's well worth it to get an up-close look at this stately lighthouse. The lighthouse actually began its journey further south on Goat Island in 1823 before it was moved to Prudence Island in 1851, but it sure suits the scenery where it sits on Prudence Island today!
Southeast Light on Block Island
Impressively situated atop the dramatic Mohegan Bluffs, the Southeast Light on Block Island is an absolute must-see! The lighthouse itself is an iconic landmark of Block Island, and its brick and granite tower stretches an impressive 52-feet above the ground, offering amazing views of the Atlantic.
The lighthouse and gift shop are open during the summer, along with tours that share a detailed history of the lighthouse and the many shipwrecks that occurred to necessitate the building of the Southeast Light. There's always plenty to do on beautiful Block Island, but a visit to Mohegan Bluffs is a must because as far as jaw-dropping, breathtaking scenery goes, this spot has it in spades!
Watch Hill Lighthouse in Westerly
Located on one of the most spectacular stretches of coastline in all of New England, Watch Hill Lighthouse is a definite must-visit. This gorgeous granite lighthouse and museum is open seasonally for tours, but hours and days vary. The stellar views around the lighthouse are worth the trip even when access to the lighthouse is limited because the surrounding neighborhood is so very stunning and even houses Taylor Swift's historic Watch Hill mansion!
While you're in one of the poshest (yet still, so, so charming!) towns in Rhode Island, you might even decide to treat yourself to a little luxury; Westerly's Ocean House is home to Oh! Spa, a Forbes 5-star rated spa. After a long day of taking in the views at Watch Hill Lighthouse, walking the soft, sandy beaches, and maybe peeping a little at Taylor Swift's historic mansion (you know you're a little curious!), it'd be totally understandable if you felt like partaking in a little posh pampering… When in Rome, right??
Hog Island Shoal Lighthouse
Wondering how Hog Island Shoal Lighthouse received its name? Well, the 200+ acre island it protects was used for rearing livestock, specifically hogs, as the water acted as a natural fence to keep the hogs in and predators out, hence: Hog Island.
Hog Island Shoal Lighthouse began protecting this area in 1902, and while it's no longer in service for utilitarian purposes, its aesthetic appeal continues to bring tourists out to take a peek at this cute little sparkplug style lighthouse near Newport RI!
Rhode Island is an awesome vacation destination, just make sure your phone is fully charged/your camera has plenty of battery left because you're going to want to take about a zillion photos of these gorgeous gems in their spectacular settings. Wherever your Rhode Island getaway takes you, Have Fun & Happy Travels!
Read these next:
---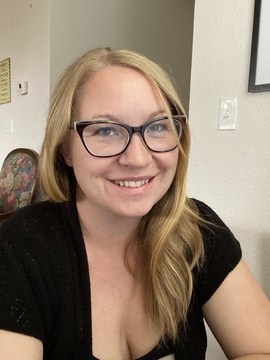 Kendra Paulson is the writer behind the content on Has Baggage, Still Travels on IG and FB, where she creates original Content to Cultivate Our Best Selves. She loves to travel and explore new places with her husband and two kids, which is a good thing because their military family moves every couple of years to a new place for a new adventure! A mix of every place she's ever lived, Kendra likes to think she brings a little taste of the plains of the Midwest, the coastal Southeast, the desert of the Southwest, and the lush Hawaiian Islands to everything she works on.