---
*Links in this article may be affiliate links, from which we may earn commission. See our
Privacy Policy
for full details.
---
While Mystic Connecticut is known for being a great vacation destination in New England, it's also home to many local eateries that foodies will love. With so many restaurants in the city, it can be hard deciphering what the best restaurants in Mystic CT, are, so this post will introduce you to some of the ones you won't want to miss.
Mystic's food scene is pretty eclectic, with restaurants focusing on everything from seafood to traditional Mexican food. No matter which one you opt to eat at during your stay in Mystic, you really can't go wrong at any one of these great restaurants in Mystic Connecticut!
Anthony J's Bistro
For an intimate, authentic Italian experience, look no further than Anthony J's Bistro. With a rustic Italian-inspired decor, the menu features traditional Italian dishes expertly paired with wine.
The bistro features two distinct sections: the bar and the restaurant. The bar is the perfect spot for a quick, cozy bite to eat, but you can't go wrong while sampling the goods at Anthony J's Bistro.
S&P Oyster Restaurant and Bar
S&P Oyster Restaurant and Bar is a great option for upscale seafood while visiting Mystic and is located on the water with ample outdoor seating.

Opened by Ecuadorian Chef Cobena, S&P Oyster Restaurant and Bar expertly infuses classic New England fare with flavors of South America.
Taquerio
Many say the best Mexican food in all of Mystic can be found at Taquerio. They're known for serving hot tacos and cold margaritas, with a great selection of both!

Traditional and non-traditional options abound at Taquerio, just depends on how adventurous you're feeling during your visit!

Johnny's Peking Tokyo
Johnny's Peking Tokyo is a sushi restaurant in Mystic that serves up great Asian fusion with Japanese and Chinese meals, featuring great local nods like the Mystic Roll and the Rainbow Caviar Roll.

This restaurant has an excellent comfortable atmosphere with ample seating, and food usually comes out pretty quick!
Noble Smokehouse
If you're in the mood for BBQ while visiting Mystic, look no further than the Noble Smokehouse. This BBQ restaurant was opened by Chef Christopher Lusk, who attended Johnson & Wales University and has twenty years of experience in fine dining before opening his own restaurant.
The menu has traditional and unique features, with items like poblano corn chowder and chopped brisket melts. Don't forget to order some southern slaw or traditional mac salad to pair with it!
Red 36
Red 36 is a traditional American restaurant in Mystic with a heavy focus on seafood dishes. It's located right on the water and has tons of indoor and outdoor seating. The decor is distinctly nautical.

Pricing at Red 36 is mid-range, so eating there won't break the bank. The menu is relatively large and features a raw bar, appetizers, flatbread pizzas, salads, burgers, sandwiches, and entrees; something for everyone in the family!
Taste of India
Taste of India is a local Indian restaurant in Mystic with an unassuming storefront appearance. Enter and find yourself in a whole new world of flavor!

You'll find well-executed traditional Indiana staples like naan bread, tandoori dishes, samosas, and more, and while the interior is on the smaller side, there is still plenty of seating, as well as an outdoor patio space for when the weather is nice, too!
Captain Daniel Packer Inne
Sometimes the only thing that will fill your belly… and your soul… is some great pub food! If that's the case, look no further than Captain Daniel Packer Inne.

This historic inn has been in the same spot for over 250 years, and the pub has an excellent selection that includes seafood staples like fried calamari and must-have pub foods like french onion soup. When it comes to hearty and wholesome, Captain Daniel Packer Inne is it!
Engine Room
Engine Room in Mystic is a chic and fun New American eatery that you won't want to miss! Located inside an old engine building that offers sweeping views of the Mystic River, the aesthetics are sure to please.
The menu is extensive and features a wide selection, including a wide selection of handcrafted sandwiches, burgers, and more. Plus, their bar menu is pretty hooked up with a great selection of local craft beers and local distillery favorites, too!
The Mariner
The best seafood and steak can be found at The Mariner, a great restaurant on W Main Street in Mystic. The entire restaurant has a fun nautical theme that greets you from the moment you set eyes on the restaurant until you find your way to your table.

The Mariner serves up tons of delicious seafood dishes, like spicy clam fritters, local sea scallops, and of course, hot lobster rolls from local anglers. For non-seafood lovers, you've got plenty of great options there, too!
Mystic Pizza

Last but certainly not least is Mystic Pizza, yes, the same Mystic Pizza of the 80s rom-com of the same name! No visit to Mystic could be complete without tasting "A Slice of Heaven," right?
Today, you'll find more than just the classics on the menu, with a great selection of appetizers, grinders, calzones, and more! Even if you just swing by for a quick slice and a photo op, it's kind of a must on the things to do while visiting Mystic list!
There are many great restaurants in Mystic Connecticut just waiting to be explored during your next visit. Have fun eating your way around the town!

Read these next: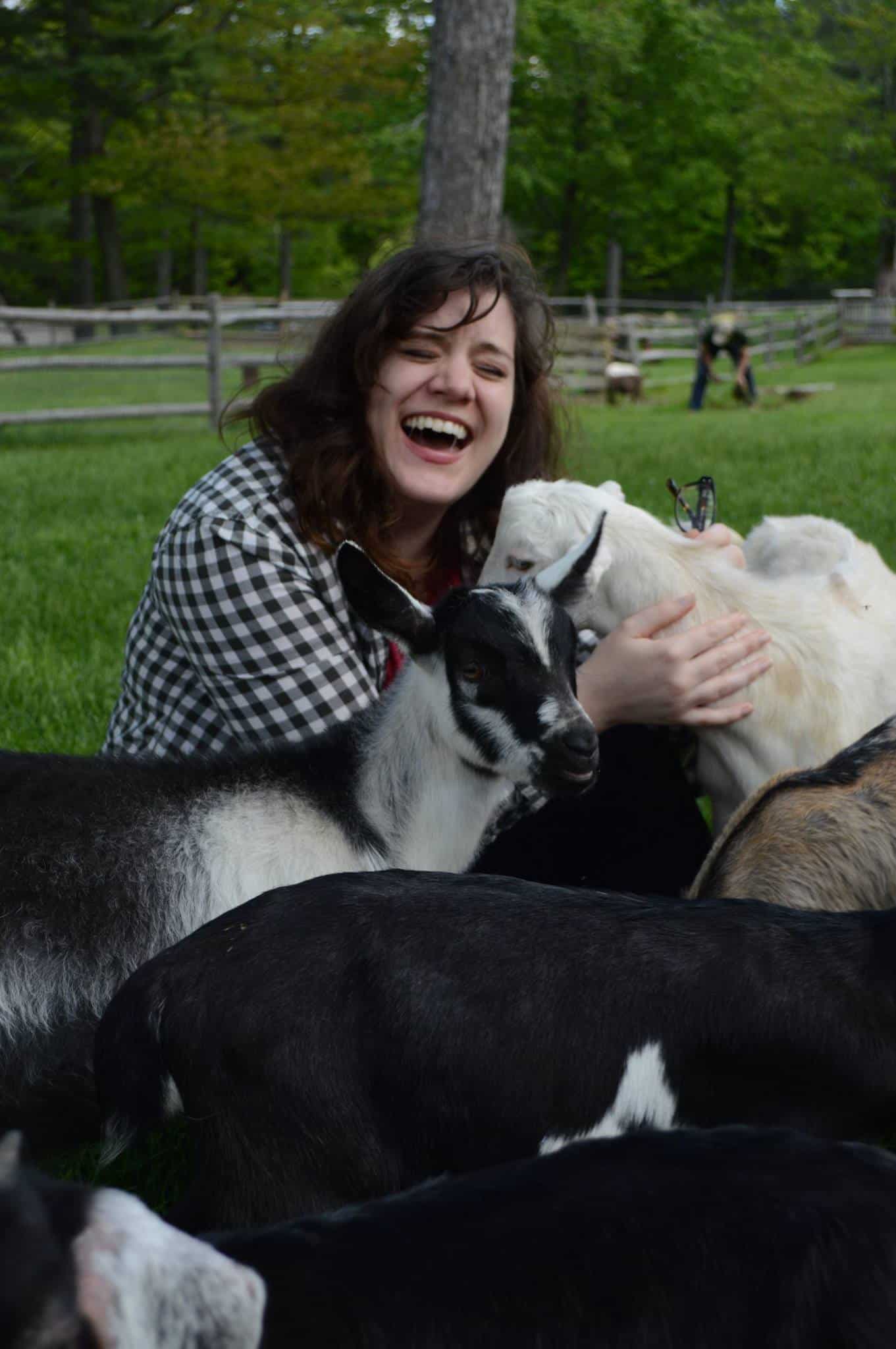 Amy is the founder of New England with love. A proud Vermonter, she hopes to share her love of New England and help you find the best adventures in the region. Amy is also blogger/founder at Two Drifters, where she writes alongside her husband about romantic and couples travel, relationships, honeymoons, and more. When not working on websites, Amy is probably reading, cuddling with her husband, son, and cats, & drinking a maple latte.