We all know Massachusetts is the go-to destination if you're looking for some fabulous fall foliage or a fun-filled weekend exploring one of America's most haunted historical locales, but how about when you're looking for a little fun in the sun?
The Bay State has some of the country's most beautiful beaches, and nestled right along the shorelines are some of the coolest little beach towns in the country! Massachusetts' seaside vibes can range between quiet and calm to fun and funky, with a little bit of everything in between. Whatever your style, you're sure to find it here in this list of the 10 best beach towns in Massachusetts!
Beach Towns in Massachusetts
Wellfleet, MA
What better way to kick off a list of the best beach towns in Massachusetts than to begin on beautiful Cape Cod?? Wellfleet is a gorgeous little beach town on the Outer Cape that has spectacular beaches, like Marconi Beach with its classic New England beach views, and considered one of the best beaches on the Cape.
For a unique beach experience, the Wellfleet kettle ponds are lovely freshwater oases, but access is tricky as many are privately guarded as "locals only."
More than just beaches, Wellfleet is also home to lots of great restaurants; for a distinctively noteworthy dining experience check out the waterfront Wellfleet Bookstore & Restaurant for delicious seafood, and then browse the second-hand book-lovers haven until you find that rare gem you didn't even know you were missing.
There's plenty of shopping in Wellfleet, but Curiouser & Curiouser is your go-to for an eclectic selection of handcrafted local goods and ethically sourced novelty items for your souvenir collection! There is a great selection of cool places to stay in and near Wellfleet, but my money is on Event'tide Resort Motel and Cottages, voted "Best Motel on Outer Cape Cod" for 22 years and offering well-appointed, comfortable rooms that are near both Marconi Beach and the Wellfleet kettle ponds!
Click Here to Check Prices & Book!
Gloucester, MA
This North Shore beach town is known for its thriving artists' community, fun downtown, and of course, amazing beaches! There's plenty to do in gorgeous Gloucester, but if you're interested in checking out the art scene, you have to stop by the Rocky Neck Art Colony to check out the many shops and galleries in this artists' village. If it's more historical architecture you're in the mood for, there's Hammond Castle Museum, built in 1926 in the medieval style and home to exhibits that include both historical art and artifacts collected by John Hays Hammond, Jr, the man who built this modern castle.
Downtown Gloucester is great to stroll around and explore, and restaurants here do what New England seacoast towns usually do best: fresh-caught seafood! Check out Seaport Grille for some of the best seafood on the coast, and afterward, you can spend a little time strolling on the shore and breathing in those salty sea breezes. This lovely Massachusetts beach town also has plenty of options for where to stay, but book a room at Ocean House Hotel at Bass Rocks for the perfect seaside spot!

Click Here to Check Prices & Book!
Nantucket, MA
For that classic summer in New England vibe, Nantucket is the place to go! The entire island is full of quintessentially quaint beach town vibes, and you'll find there are so many great ways to spend your time on the island! Some of the most carefully preserved and pristine beaches in the country are in Nantucket, with plenty of opportunities to get out on the water and play.
In addition to the stunning natural scenery of the island, there are lovely Nantucket lighthouses that are oh-so-photogenic and just begging to be viewed at sunset. The 'Sconset Bluff Walk is a particularly scenic stroll along the beautiful bluffs that overlook the Atlantic and will lead you right to Sankaty Head Lighthouse.
Nantucket has tons of awesome restaurants and great options for where to stay (like cool vacation rentals), but Nantucket Hotel and Resort will give you a little taste of the best of both!
Named the #1 Luxury Hotel in the Country, it is definitely the splurge/Go Big or Go Home option, but if you can swing it, it is well worth every penny! Not only are there beaucoup amenities to enjoy, but at night you can hang by the fire pits and enjoy the twinkle lights and starry skies above. How romantic is that?? Breeze is the onsite restaurant and a local favorite, and it's just a short walk to the nearest beach; Nantucket is a Massachusetts beach town experience that will not disappoint.
Click Here to Check Prices & Book!
Dennis, MA
Hello, Dennis! Situated mid Cape, this is one of those Cape Cod beach towns that draws tourists in for its convenient location and keeps them there with all the other goodies it has to offer. It's the home of Mayflower Beach, one of the Cape's most popular beaches for taking a sunset stroll – truly, it's known for its sunset views, so if you like soaking up a good sunset or taking sunset photos, this is the spot.
Dennis also has a very cool lookout tower called the Scargo Tower where you can enjoy a birds eye view of the Cape, if you're willing to climb a little for it! After you've worked up your appetite climbing Scargo (it's not that serious, but any excuse for ice cream, right?), score a sundae from Auntie's Ice Cream Parlor, one of the best on the Cape.
Of course there are plenty of great places to stay on Cape Cod, and Dennis is centrally located mid Cape so you pretty much have your pick of places to stay all around the Cape if you don't mind a bit of a drive. However, if you want to stay in town, check out the lovely Sesuit Harbor House. This boutique inn is known for its gracious amenities, warm hospitality, gorgeous outdoor pool, and fantastic location to many popular Cape Cod things to do; Mayflower Beach is just a quick drive up the road!
Click Here to Check Prices & Book!
Newburyport, MA
For a visit to a quaint coastal town that just about dominates the market in "cute beach towns in Massachusetts," Newburyport is your place! This sweet little seaside spot offers up a mega dose of charm with its gorgeous downtown filled with boutique shopping and fabulous restaurants, and Plum Island, the barrier island with stunning sand-swept dunes, beautiful beaches, and lovely lighthouse views!
There is plenty to do in Newburyport: relax and unwind at the spa or take a rejuvenating stroll out to the historic Plum Island Light House; beach town getaways should always leave you feeling rested, restored, and raring to go, right?!
Newburyport has lots of cool inns, hotels, and vacation rentals for you to choose from, but if you're in the mood for a sweet little B&B, check out the Compass Rose Inn. With a stellar location, a stay at the lovely Compass Rose gives you excellent access to Newburyport's charming downtown scene so you can easily explore its historic streets on foot. Plus, there are several restaurants within easy walking distance, including The Poynt, one of the best Newburyport restaurants for brunch, dinner, and everything in between!
Click Here to Check Prices & Book!
Chatham, MA
A beach town in Massachusetts with that quintessential Cape Cod Charm vibe, Chatham is located on the "elbow" of the Cape and mostly surrounded by the deep blue waters of the Atlantic, meaning incredible views pretty much everywhere you turn!
Chatham is an easily walkable Cape community with plenty to see and do, like a visit to the Atwood House Museum for some historical Cape culture or Chatham Lighthouse Beach Yoga for a little health and wellness amidst a stunning scenic backdrop; how's beach yoga sound for a physical and mental refresher? For total refreshment via some Vitamin Sea, you have your pick of any of Chatham's beautiful beaches, each offering soft, sandy shores and fantastic views.
Cape Cod has some positively dreamy Airbnb options, but you'll find Chatham also has several hotels and inns to choose from; considered one of the best things to do on Cape Cod, a stay at the Chatham Bars Inn is a way to experience some of the Old World Charm of days gone by while still enjoying every modern amenity you can imagine. Plus, amazing views and incredible beach access! Chatham is also home to several excellent restaurants, but if you're looking for a locally beloved spot that serves up incredible eats in a cool setting (the building is an old, converted clapboard church), then The Impudent Oyster is perfect for you!
Click Here to Check Prices & Book!
Rockport, MA
This lovely coastal gem is the very definition of "quaint," but its small size just means it's easier to thoroughly explore everything this sweet little seaside beach town has to offer!
One of the best places to visit in Massachusetts, there's plenty to do and see in Rockport, like Motif Number 1, the iconic red fishing shack that is sometimes referred to as the "most painted building in America," and wander around Bearskin Neck, Rockport's colorful downtown where you can find art galleries, one-of-a-kind shopping opportunities, and more.
Oh, and the beaches! Find a quiet spot to kick back, relax, listen to the surf as it meets the shore, and feel the stress and tension slowly leave your body; Rockport is definitely one of the best beach towns in Massachusetts for a calm, peaceful beach experience.

Rockport has lots of great restaurants (this coastal community does seafood like nobody's business!!!) to choose from, but you can't go wrong with Roy Moore Lobster Co for fabulous, fresh-caught lobster. You'll find some of the best lobster rolls in Massachusetts and beyond there!

If it's a little too early for some lobstah, Rockport has incredible breakfast spots, too. As for where to lay your head at night, there are several great Rockport options, but the Emerson Inn hosted Ralph Waldo Emerson and Henry David Thoreau once upon a time, so it could be a good choice for anyone who likes a little literary history with their seaside accommodations!
Click Here to Check Prices & Book!
Oak Bluffs, MA
Located on Martha's Vineyard, Oak Bluffs is considered to be one of the most charming small towns in all of New England, and with its classic New England beach aesthetic, it's no wonder why! The whimsically colorful gingerbread cottages at the Oak Bluffs Campground are a unique sight to see, and you can even rent one for yourself during your visit if you've got that Rent-a-National-Historic-Landmark-Money!
Oak Bluffs is full of wholesome activities, like taking a spin on the Flying Horses Carousel, the oldest platform carousel in the country, or visiting the Island Alpaca Company up the road for just about everything alpaca (including the alpacas!) you could possibly imagine.
And of course, the beaches: Oak Bluffs beaches are some of Martha's Vineyard's most spectacular beaches, so if you come to Oak Bluffs and do nothing other than lounge around the beach all day, you won't be disappointed.
Oak Bluffs has an excellent restaurant scene, but Red Cat Kitchen is a fun, funky, fresh, and fabulous choice; their sea-to-table offerings will have you planning your next visit before you've even paid the bill!
There are also a lot of great places to stay while in Oak Bluffs, but if you're looking for comfortable, colorful island charm with all the amenities, look no further than Summercamp. With harbor views that can't be missed, the aesthetic of Summercamp is light, breezy, and fun, and it's one of the top places to stay in Martha's Vineyard. A visit to this Massachusetts beach town is a memory-making adventure, for sure!
Click Here to Check Prices & Book!
Falmouth, MA
Okay, if you like your Massachusetts beach towns to come with beautiful beaches, a picturesque downtown, and lots of family friendly activities, you're going to want to check out Falmouth! This darling Cape Cod beach town is known for having slightly warmer water due to its closer proximity to the Gulf Stream, so it's ideal for spending a day splashing around in the sea.
Plus, beaches in Falmouth are INCREDIBLE. You've got almost 70 miles of coastline to explore, and popular beaches like Old Silver offer sun worshipers soft white sand and vivid blue waters, plus great beach amenities like restrooms, concessions, and lifeguard presence during the summer.
The fun doesn't stop when it's time to dry off, either. Main Street is super cute with boutique shops and places to eat, and kids of all ages love a visit to Ryan's Amusements, an indoor arcade/playplace with classics like skee ball mixed in with more modern digital games.
There are plenty of places to stay in and near this cute MA beach town, but InnSeason Resorts Surfside is one of the most highly rated places to stay on the Cape, and it's an excellent choice for families because not only can you book a room with a kitchenette that makes preparing the kids' zillions of snacks easier, but there's an onsite pool, firepit, and playground, too! Oh, and did I mention the ocean views…?
Click Here to Check Prices & Book!
Provincetown, MA
Colorful Provincetown is a MA beach town in a class all its own! Known for its vibrant LGBTQ+ community, P-Town began as an artists' colony and has kept that high creativity vibe all these years with art galleries and cultural events that continue to celebrate and cement its reputation as an artists' community.
There is much to do at the northern tip of the Cape, both indoors at out: Provincetown Art Association and Museum offers a look at the coastal art and culture of the Cape, and there are several whale-watching tours that leave from Provincetown's prime whale-spotting location.
P-Town beaches have even been included in Travel Channel's "10 Best East Coast Beaches," so the sandy surf and spectacular sights are kind of a big deal for the area. One of the best wineries in all of New England is just a few minutes up the road in Truro, too; this area of the Cape has a lot going on!
Provincetown has some very cool places to stay, but it's the food scene that will have you really writing home; there's phenomenal, fresh-caught seafood, but there's also more niche offerings like the Provincetown Portuguese Bakery that specializes in making Malasadas, the deep-fried Portuguese style doughnut, and Napi's, the must-visit restaurant that doubles as an art gallery.
Provincetown offers a unique Cape Cod beach town experience for anyone looking for a little extra pop of color in their beach vacation; book a stay at Crowne Point Hotel & Spa for a boutique experience in walking distance of all kinds of P-town fun!

Click Here to Check Prices & Book!
Beach vacations are always a good time, and any of these beach towns in Massachusetts will be an excellent landing spot for your next Bay State getaway! Whatever Massachusetts beach town calls to you, enjoy your trip and Happy Travels!
---
You might also like:
---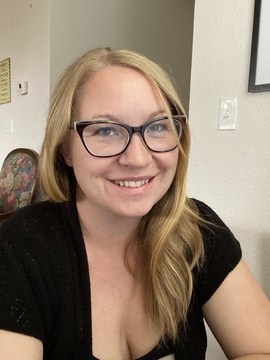 Kendra Paulson is the writer behind the content on Has Baggage, Still Travels on IG and FB, where she creates original Content to Cultivate Our Best Selves. She loves to travel and explore new places with her husband and two kids, which is a good thing because their military family moves every couple of years to a new place for a new adventure! A mix of every place she's ever lived, Kendra likes to think she brings a little taste of the plains of the Midwest, the coastal Southeast, the desert of the Southwest, and the lush Hawaiian Islands to everything she works on.