*This site uses affiliate links; if you make a purchase through these, I may receive a small commission at no cost to you.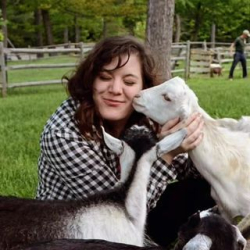 Latest posts by Amy Hartle
(see all)
Located on the very tip of Cape Cod, Provincetown is one of the most beautiful places to visit in Massachusetts. You've most likely heard about it in your history books for being the very spot where the Mayflower landed, but since then, it's become a thriving town making new history every day, with a vibrant community, fantastic restaurants, and beautiful scenery.

This coastal Cape Cod town is very liberal and is commonly referred to as P-Town by locals. If you're searching Airbnb Provincetown MA, then you already that one of the best ways to experience a vacation destination is to book a vacation rental because you can really get the feel and flavor of the place by staying in a Provincetown VRBO or Airbnb!
We've done the leg work for you here and rounded up some of the top VRBOs and Airbnbs in Provincetown, Massachusetts. Now all you have to do is decide which one of these P-Town vacation rentals you'll book!
---
VRBOs & Airbnbs in Provincetown MA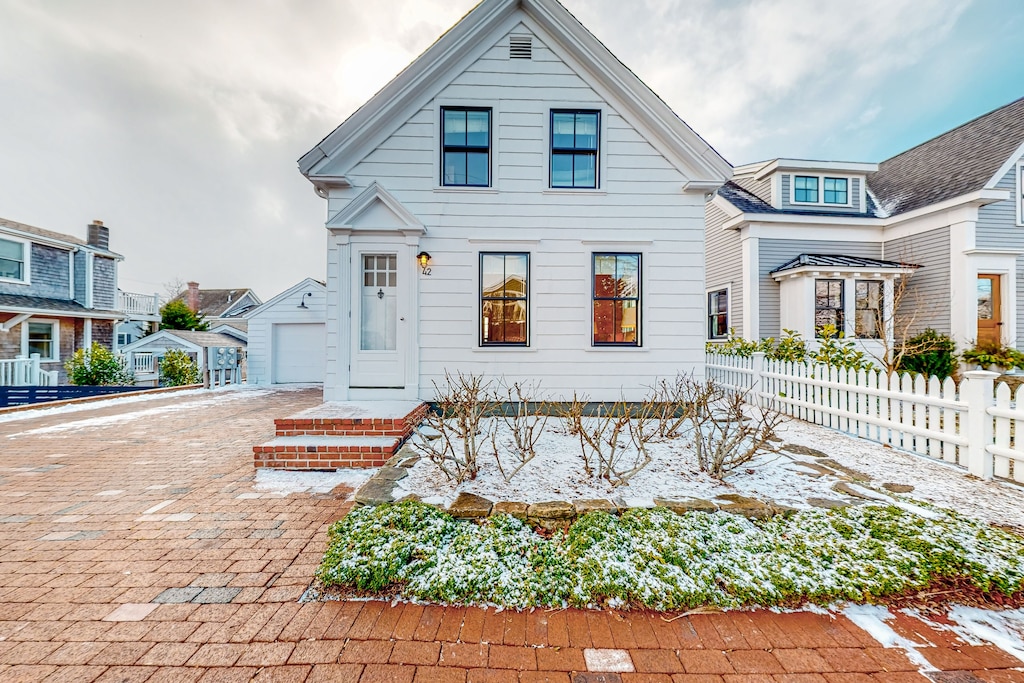 Located on the West end of downtown, this is a fantastic Provincetown VRBO for anyone looking for a stunning vacation rental within walking distance to P-town beaches, shopping, restaurants, nightlife, and more!
A lovely patio with a gas grill and firepit offers the perfect outdoor space for those who want to enjoy the crisp air of Cape Cod, and the indoors is tastefully decorated with modern aesthetic. This two bedroom Provincetown VRBO sleeps up to 4, so this could be the perfect spot for a couples getaway or a little friend group. Walking distance to so much great Provincetown fun is basically everything!
---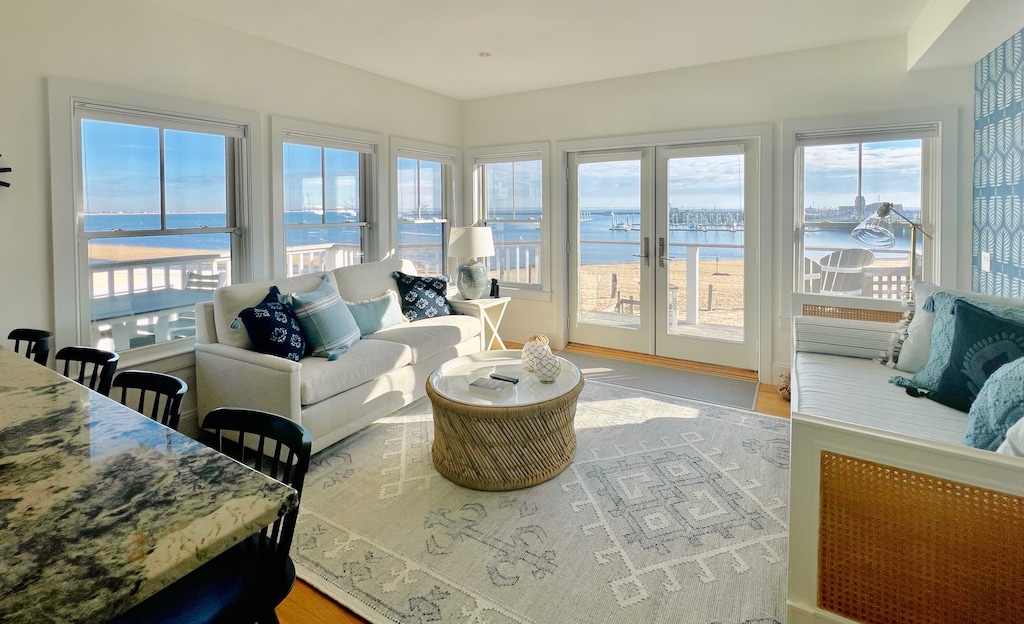 Looking for beachfront vacation homes in Provincetown? Well, here ya go! This one is simply irresistible for those who like a little taste of luxury on their vacations, with truly stunning waterfront views visible from the couch!!!
Just step off your private balcony onto the sand and start your day off with a cup of coffee and views of Provincetown Harbor. This one only sleeps up to 2, so keep it in mind if you're looking to book Provincetown vacation rentals with a view that is sure to impress a significant other!
---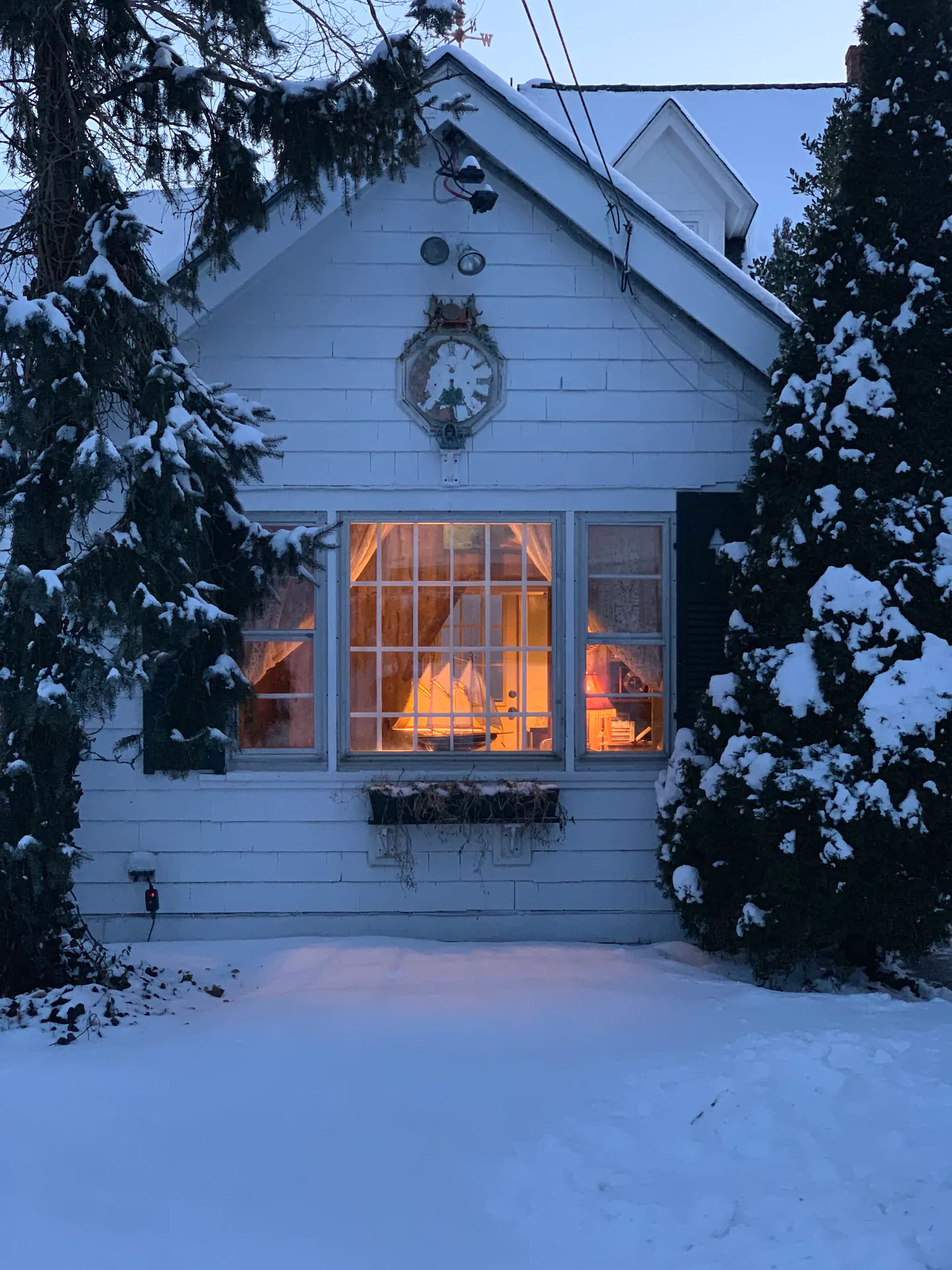 A beautiful private cottage for two is an excellent accommodation if you're looking for Airbnbs in Provincetown. This one was recently restored and renovated and is located in Provincetown's West End.
The area is tranquil, and the home itself is very charming on the interior. The furniture is very eclectic, which makes for a unique stay. There are also little remnants of nautical decor throughout the home to remind you that you're near some of the most beautiful beaches in Cape Cod.

---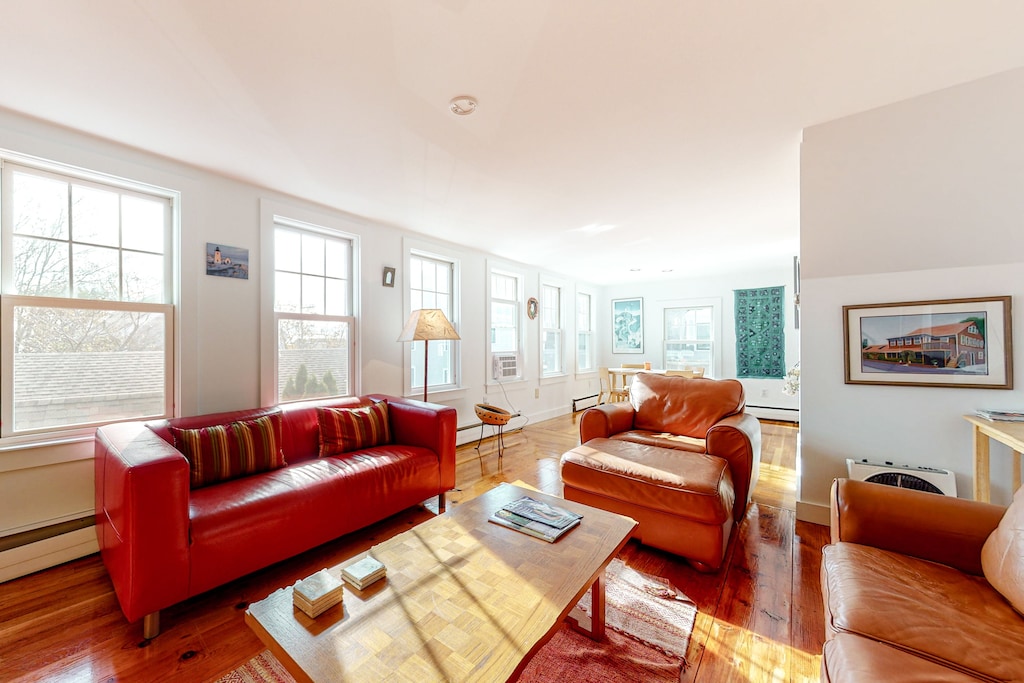 Ideal for those looking for a vacation/workcation spot in Provincetown, this gem of a vacation home is located within easy walking distance to popular Ptown restaurants, shops, and galleries.
While this cute vacation home does have a home office, you don't *have* to use it, but if you do find yourself needing to pop the laptop open for a bit, it's nice to have a dedicated space for that! This two bedroom vacation home can sleep up to 4.
---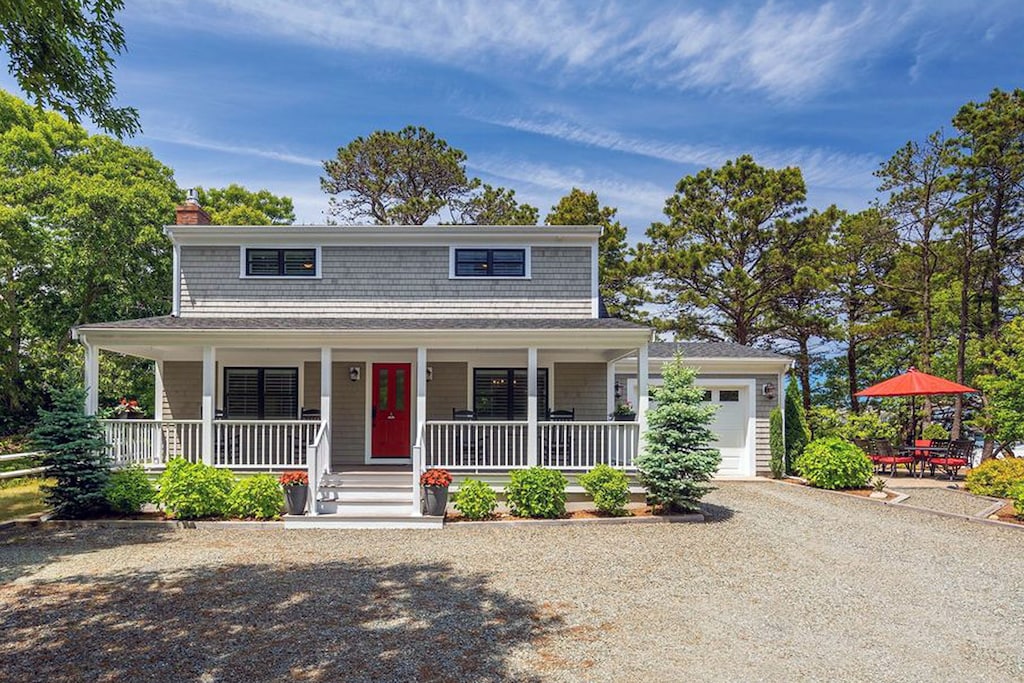 Looking for dog friendly vacation rentals in Provincetown? You'll want to check this one out! Located on a quiet cul de sac, yet within easy walking distance of Commercial Street, this is a great option for those looking for a Provincetown VRBO that checks all the boxes.
Yes, you can be near it all yet still feel like you've got your own little corner to relax in when you return to your vacation home each day. Plus, there is a spacious fenced patio and gas grill for enjoying the lovely Cape Cod weather, and a gas fireplace indoors that's perfect to cozy up to on cool evenings! This three bedroom dog friendly VRBO sleeps up to 4.
---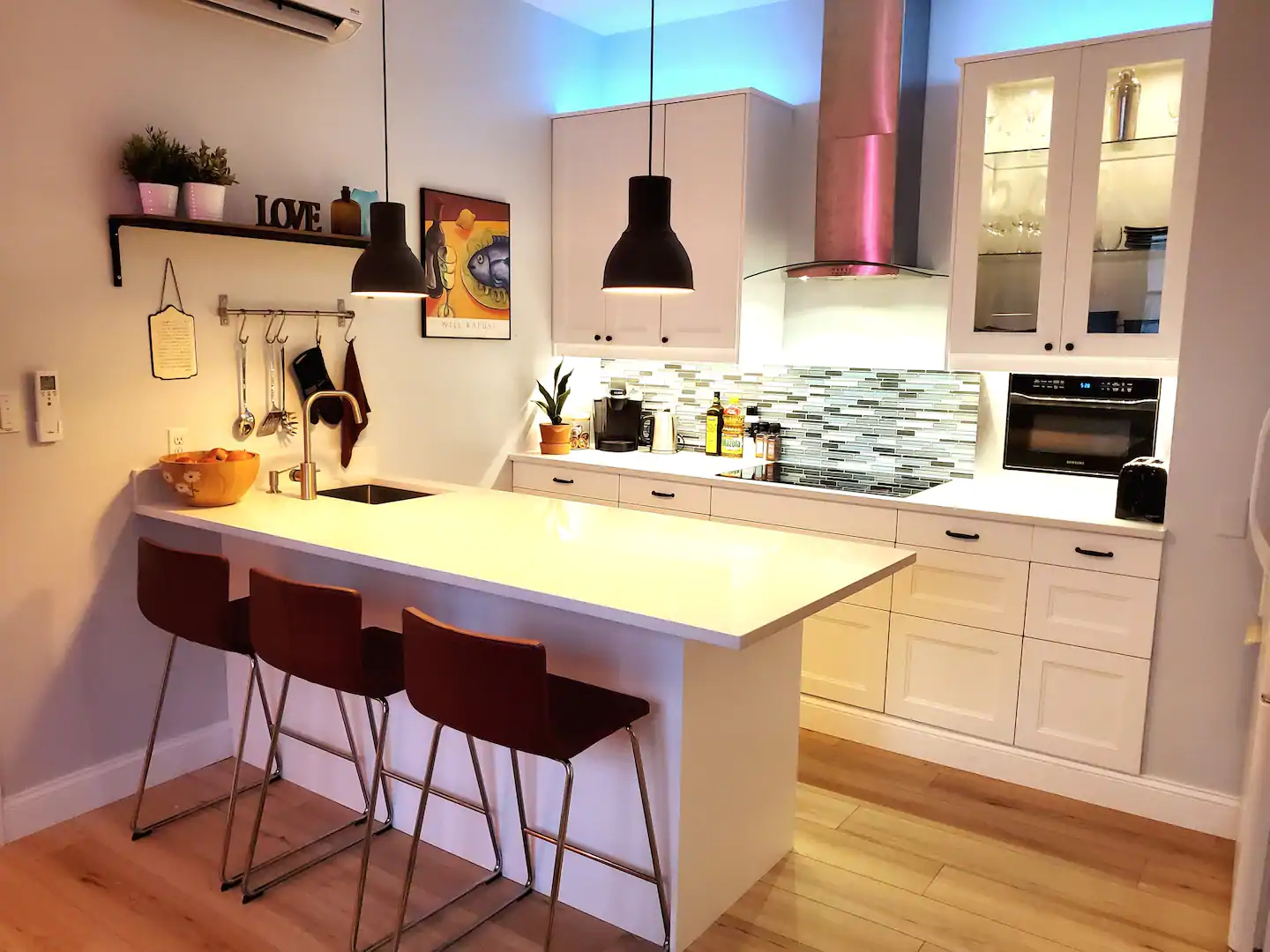 For a more modern and luxurious apartment, look no further than this Airbnb in Provincetown! It hosts four guests at a time for a very affordable rate. It's located a short walk away from the Pilgrim Monument and Commercial Street.
The home features high ceilings and lots of windows, so natural lighting in this penthouse is abundant. There are also tons of excellent views. There are many amenities that guests will love, including air conditioning, a full kitchen, and a washer and dryer.
---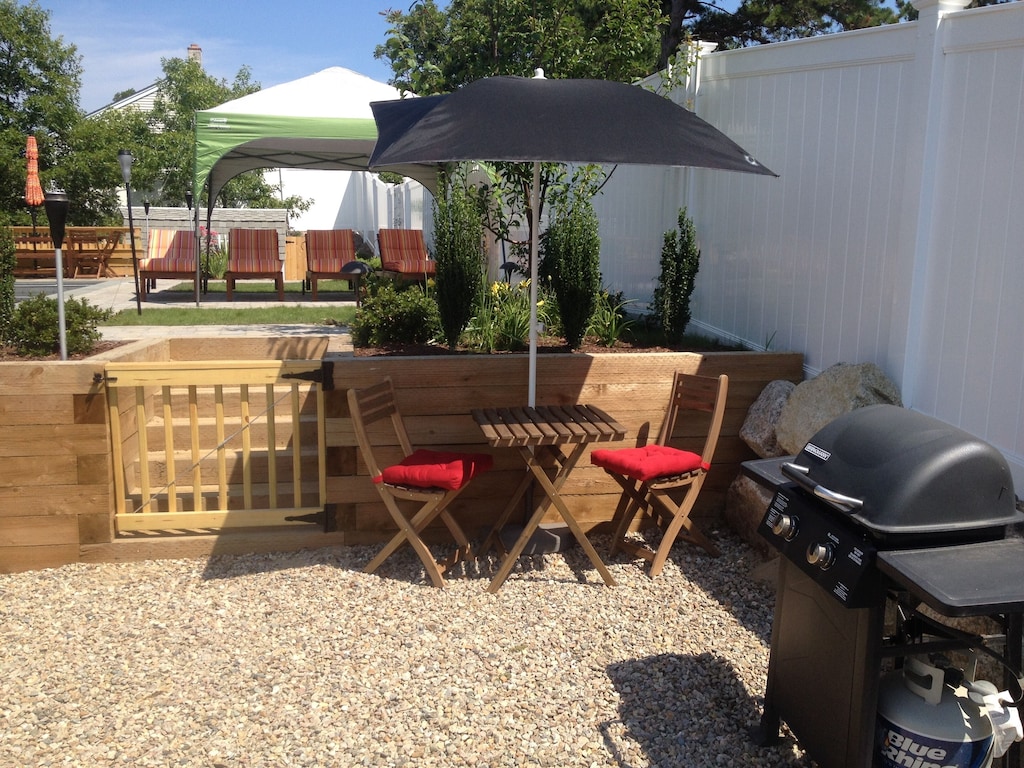 Interested in vacation homes in Provincetown with pools and hot tubs? Well, check this one out! The salt water pool and hot tub are for community use among the other vacation rentals, but this vacation home is a paradise for nature lovers!
Onsite you'll find a working vegetable garden and mature fruit trees, and recommendations to scope out what's ripe and ready for picking during your visit! There's even a honeybee hive near the orchard, so if you're someone who is one with nature, this could be a lovely place to stay.
---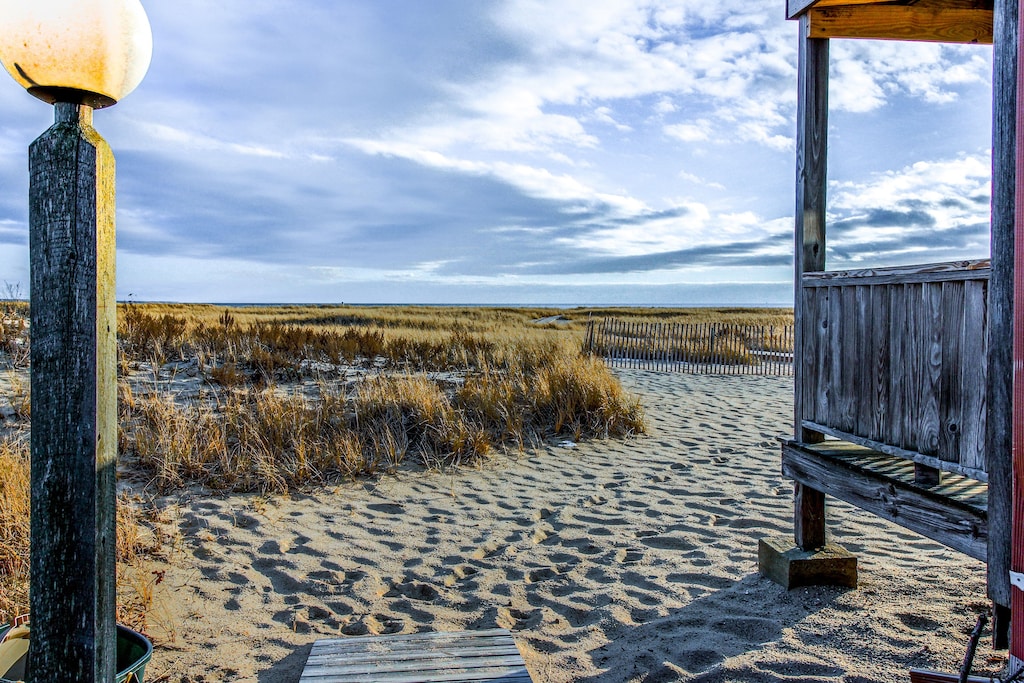 Photo via VRBO.com
Oceanfront Provincetown vacation home just two miles from downtown? Yes, please! If you want to be right next to the beach yet still be able to easily walk to other Ptown fun, this is the spot for you.
While this vacation rental is cozy, it can sleep up to 5 and features amenities like private outdoor space and a gas grill. This would be a great option for a family or friend group looking to enjoy the best of both worlds in Provincetown: tranquil beach views and sparkling nightlife!
---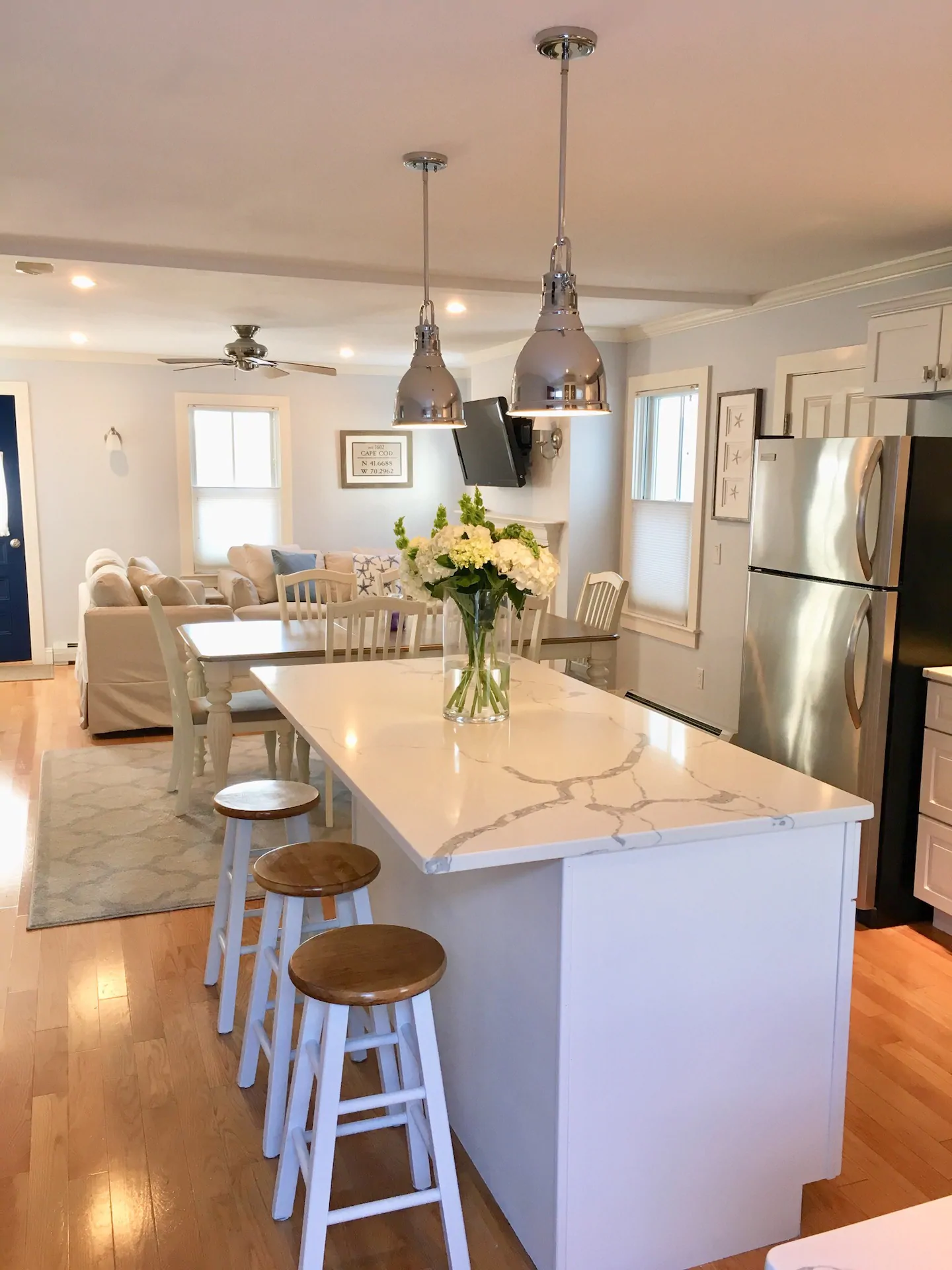 This two-bedroom home is a great place to stay in Provincetown for four guests at a time. It features one and a half bathrooms, a living room, dining area, breakfast bar, full kitchen, and patio with a grill for all your barbecue needs.
The home also boasts lots of amenities, including a washer and dryer, air conditioning, and a beautiful fireplace. The interior is very bright and cozy, making it the perfect place to stay if you're traveling with a family and want comfortable accommodation.
---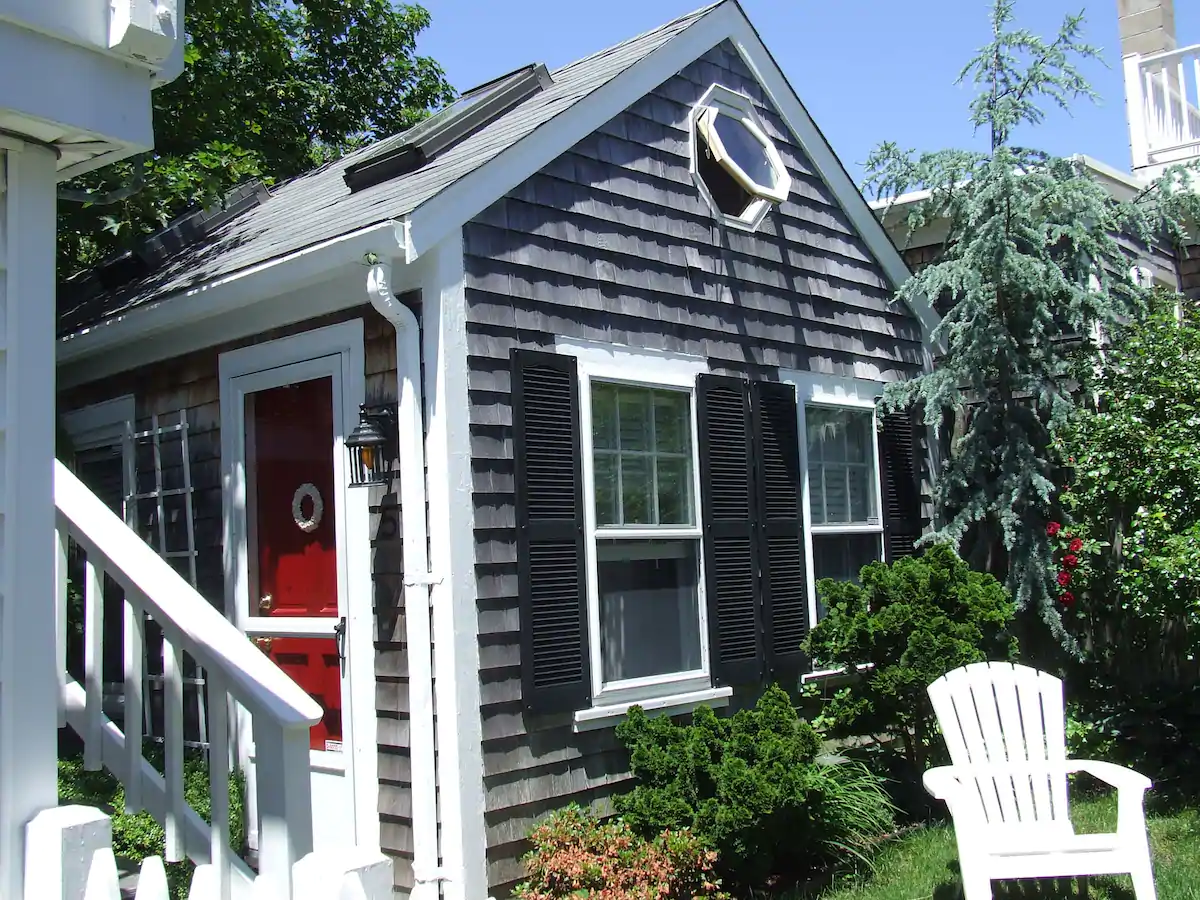 This freestanding studio cottage can host three guests and is located in Provincetown's West End. It's a short walk to Commercial Street, the supermarket, and The Boatslip Resort. Everything you could want is right at the doorstep.
The home features air conditioning, free wifi, a kitchenette, and a lawn so that guests can get some fresh air. Keep in mind that the house is quite cozy, so even though it can host four people, it also serves as a great romantic getaway for two visiting the area.
---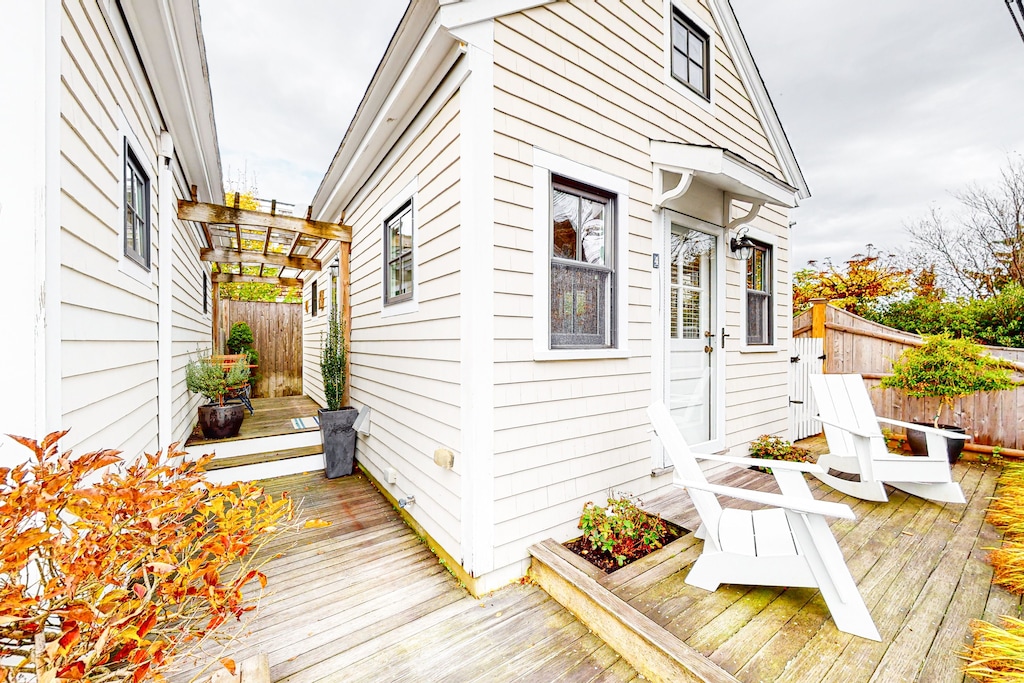 Location, location, location! Nestled in the heart of downtown, this cozy Provincetown vacation rental is fantastic for anyone looking to be right in the thick of things. This lovely loft cottage only sleeps 2, so it is ideal for couples planning a Ptown getaway!
The location and outdoor space is fantastic, but one of the top sellers of this vacation rental is the outdoor shower, making it oh so convenient to clean up after a day on the beach in Provincetown!
---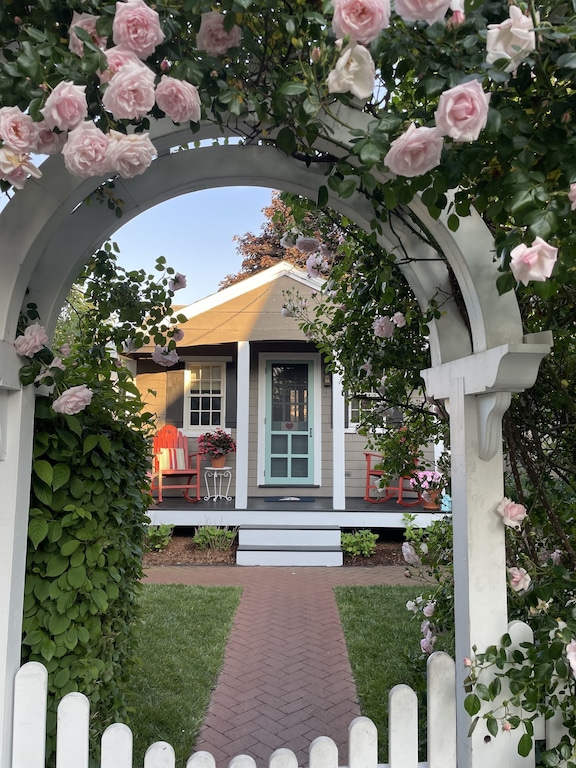 In a word: dreamy! This cozy little vacation cottage in Provincetown is the perfect place to stay for couples looking for a sweet escape. Walk to the bay together or simply sit on the front porch, rocking away beside each other as you enjoy the private garden views.
This cute cottage only sleeps 2, so it's great for a solo or couples trip to Ptown, but whether you're alone or with your favorite person, you'll feel like you're tucked away from all the hustle and bustle of the main drag!
---
This beautifully updated Provincetown vacation rental is decorated with a modern, coastal theme and is just one block from the sea shore!
With lovely features like a gas grill, private deck, and just about a mile from popular Provincetown restaurants and attractions, this is a great option for those looking for VRBOs in Provincetown. With two beds, it can comfortably accommodate up to 4.
---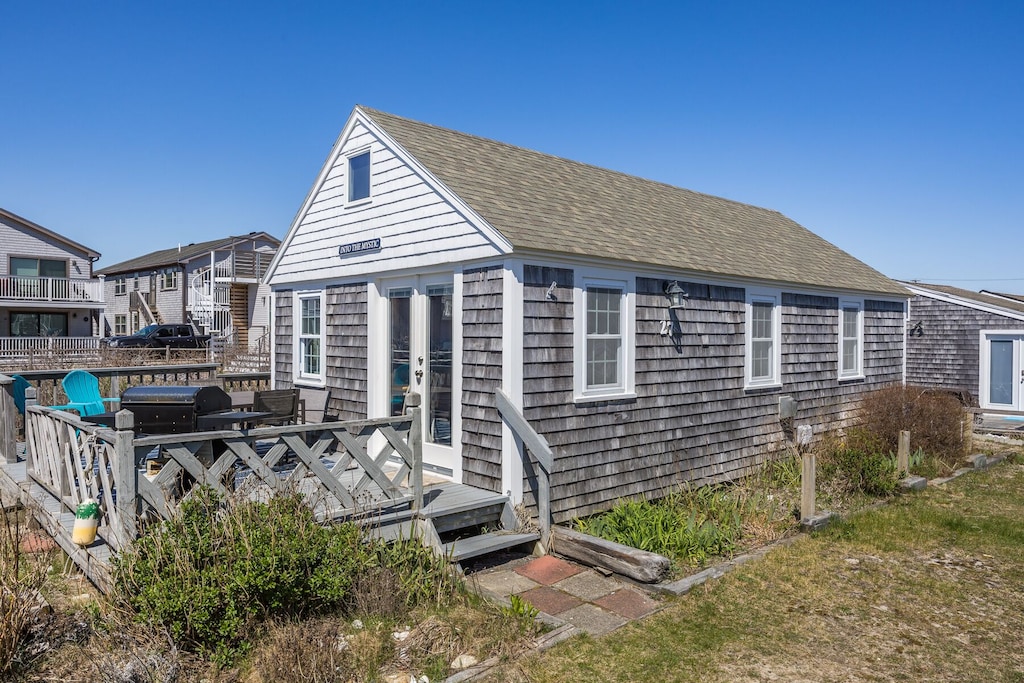 Located at Provincetown's Beach Point Club, booking this Ptown VRBO offers you access to a private boardwalk to the beach, and who wouldn't want that on their Cape Cod getaway? There is even a community in ground pool available for use by guests who book this cozy little gem!
This lovely cottage vacation rental sleeps up to 4, so this can comfortably accommodate a small friend or family group or a couple enjoying a beach vacation in Provincetown. Oh, there's an outdoor shower, too!
---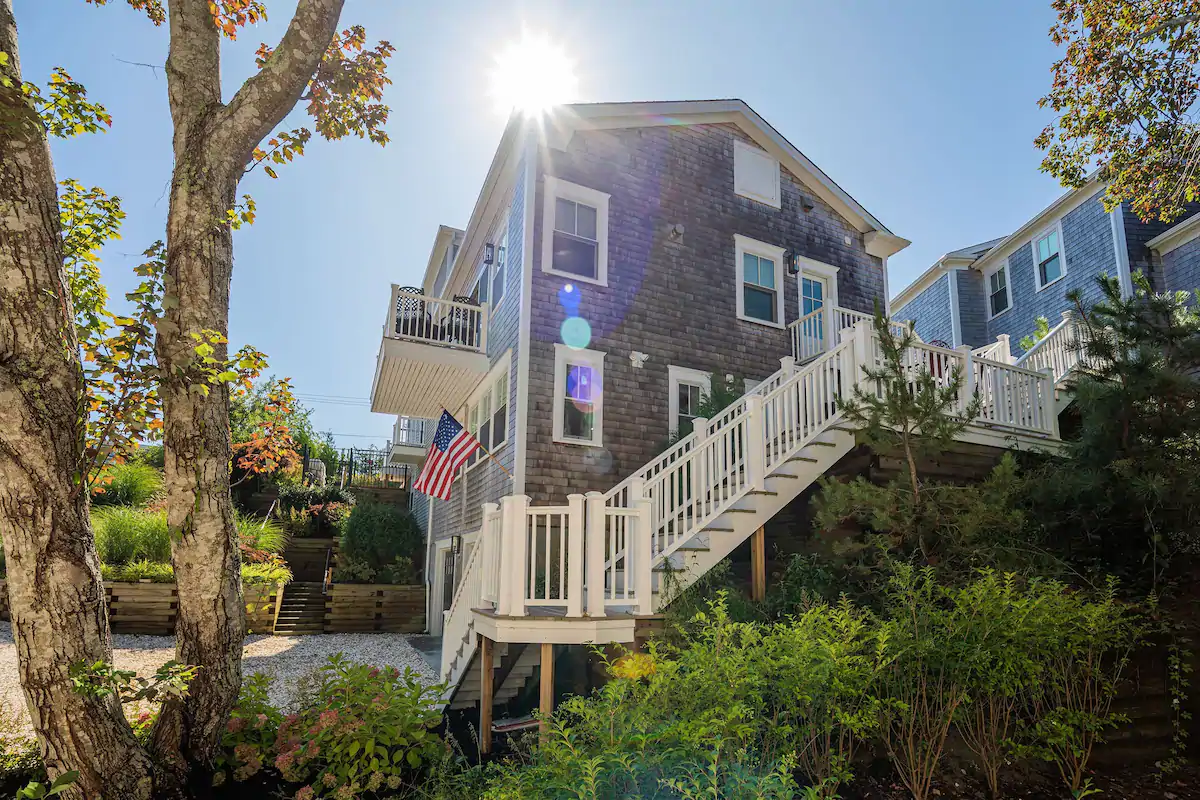 Last but not least is a beautiful townhouse that the host calls "Provincetown Perfection." It can host four guests and is located a short walk away from the water. Amenities are abundant, including air conditioning, free parking, wifi, and a smart TV.
The home's inside is decorated with bright nautical decor, including fun wave paintings on the walls and even a TV stand decorated with a crab and turtle. Guests will also have access to an outdoor patio with furniture and a washer and dryer, making this the greatest accommodation for a more extended stay.
---
Hopefully, this post has helped you to find the perfect place to stay in Provincetown! This is one coastal town that you won't want to miss, no matter the time of year. Best of luck with planning your epic getaway!
---
Read these next:
---
---
Pin this post to save for future travel planning!