*This site uses affiliate links; if you make a purchase through these, I may receive a small commission at no cost to you.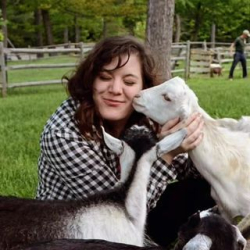 Latest posts by Amy Hartle
(see all)
Every year as the last days of summer fade into the cooler days of autumn, lovers of fall foliage everywhere rejoice. Vermont remains one of the top fall foliage destinations in the US, with a generous window of fall colors and a wide variety of fun fall activities. Plus, there are many scenic spots to enjoy stunning Vermont fall foliage.
During all my years living in the Green Mountain State, I can tell you that fall foliage in Vermont never gets old! The ruddy crimson, burnt orange, and blazing gold of the native Sugar Maple leaves are always a sight to behold, and I can tell you when is the best time for fall foliage in Vermont and where to go to see some of the prettiest colors in the state.
Best Time to See Fall Foliage in VT
Vermont Fall Foliage 2024 Dates
So when is fall foliage in Vermont, and specifically, peak fall foliage in Vermont? Well, "peak colors" refers to the period when leaves will be at their most vivid and this changes from year to year based on weather and other natural conditions, but planning a visit mid-to-late September to early October is generally a safe bet for fall colors in Vermont.
Fall color change begins in the higher, cooler areas first, typically running north to south, down the state. This can be helpful to know if you're intent on chasing peak colors; if you're in Northern Vermont and the colors look a little past their peak, head south. If you're in Southern Vermont and the leaves haven't changed yet, head north!
The Weather Channel offers a great fall foliage prediction map, and as the colors begin to change, you'll find real-time updates for peak fall foliage Vermont 2023 via this New England peak fall foliage map, too.
Whether it's peak colors or not, you'll enjoy seeing the Green Mountain State as it morphs from its deep forest greens to its bold and bright golds and crimsons of fall.
Best Places in Vermont for Fall Foliage
Stowe Pinnacle

Vermont hiking in the spring can be quite muddy, the summer can be a little muggy, but fall hiking? Absolutely ideal, and most hiking trails in the state have excellent leaf-peeping potential.
There are great hikes all across the state, but Stowe Pinnacle is a moderate to difficult, very steep hike that offers expansive views of the spectacular fall foliage of the valley below and is one of the best hikes in Stowe!
Plus, Stowe is one of the best places to visit in Vermont, with tons of fun things to do, great restaurants to enjoy, and fantastic accommodations like the Trapp Family Lodge – yes, that Trapp family of Sound of Music fame!
Click Here to Check Prices & Book!
Drive Scenic Route 100
Anyone who has been to VT in the fall knows that Route 100 Vermont fall foliage is something special! This scenic route runs from the Massachusetts border to the Canadian border, but its Vermont leg is full of small town charm, so if seeing picturesque villages with autumn colors blazing sounds attractive to you, check out this route 100 road trip itinerary.
Need to rent a car? Find the best deals on rental cars in Vermont here.
Lake Champlain, Burlington VT

Vermont is home to many gorgeous lakes, most of them surrounded by densely forested shores that blaze with ruddy crimsons and oranges as fall marches on, but Lake Champlain is one of the best lakes to visit in the state!
Hop on a scenic sunset cruise like the Spirit of Ethan Allen and see the fantastic fall foliage from lovely Lake Champlain, or head out on your bike on the Burlington Bike Path that meanders along the waterfront.
Burlington is also home to gorgeous hikes, excellent bars, breweries, restaurants, coffee shops, awesome places to stay (including some really cool Airbnb options), and a ton of fun things to do in town, so it's a win – win all around!
PS you can also book a dinner train ride through the Vermont Rail System for a weekend mid September through October, departing from Burlington, and you'll get to see some fantastic fall color as you ride in style!
Scenic Gondola Ride at Stratton Mountain Resort

What better way to enjoy the vivid fall colors than to get up in and above them? There are many ways to do this in the Green Mountain State, like taking a scenic gondola ride at Stratton Mountain Resort, one of the best ski resorts in Vermont, where you will have an all-encompassing view of the Adirondacks, Berkshires, White Mountains, and the Green Mountain range as these densely-forested beauties explode in autumn color.
Ziplining at Smuggler's Notch
If you're looking for a little more adrenaline-inducing fall foliage activity, consider zip-lining at Smugglers' Notch, where you can fly through the fabulous fall colors for yourself! Smugglers' Notch is also home to fantastic fall hikes and other great autumn activities like a treetop obstacle course, too.

Hot Air Balloon
If that birds-eye view is calling to you but you'd prefer a little slower pace, check out Above Reality Hot Air Balloon Rides, where the blazing fall colors will form a carpet below you as you soar through Vermont's skies. This is definitely one of the most unique fall foliage tours in Vermont!

Vermont launch sites include Essex, Colchester, Milton, South Burlington, Jericho, Williston, and other nearby communities.

Take a Scenic Bicycle Tour

We all know that Vermont delivers big when it comes to fall foliage scenic roads, but if you're looking for a very Vermont way to experience these, book a 6-day bicycle tour!
You'll get to ride through a two lane covered bridge, cycle Smuggers' Notch Loop, and more, and it begins and ends in Burlington. What better way to breathe in that fresh Vermont air and take in the stunning visuals of the vivid autumnal colors than to be out in it, biking away?

Woodstock, Vermont
Woodstock is one of the most picturesque towns in the state, and it's the perfect place to go to experience fall foliage scenery in Vermont! This darling village has so many great things to do and see, delicious farm to table restaurants, and lovely places to stay like 506 on the River Inn – we stayed there not too long ago and it was fantastic!
Click Here to Check Prices & Book!
Hike to a Waterfall
Vermont is home to some of the most breathtaking waterfalls in New England, and an autumn hike out to see them is basically a twofer—2 must-see Vermont natural wonders for the price of 1!
There are several waterfalls across the state that are of varying difficulty to get out to, but they all offer a lovely walk through fantastic fall foliage to get out to them, and the reward of the sounds, sights, and smells of the clear mountain water as it tumbles and crashes over the rocks into the pools below.
Waterfall hikes are not just a sight to see, they are an experience to have, and an autumn visit while the waterfall is surrounded by ruddy oranges and scarlet reds? Well, that is an event that is impossible to forget.
Manchester, Vermont
One of the cutest towns in Vermont and one I've spent quite a bit of time in over the years, Manchester is absolutely stunning as the fall color moves in! Climbing (or driving up) Mount Equinox is an excellent way to get a better vantage point to see the Vermont fall foliage from above.
With cute shops like the Vermont Country Store just up the road, fantastic restaurants, and stellar options for where to stay in and near town like the Kimpton Taconic, one of our local favorites, Manchester in fall is always a good idea!
Click Here to Check Prices & Book!
Vermont Fall Activities

Vermont has so many darling little towns and villages, each with its own charms. Pick a cool hotel, romantic inn, cozy cabin, or neat Airbnb and explore these sweet little towns and all their fun fall fun for yourself. There are also lots of gorgeous state parks with maple trees, oaks, and beeches that put on a vibrant color display September to mid October!

Vermont has more than its share of quintessential autumn activities, like apple-picking, visiting pumpkin patches, getting lost in a corn maze, and all the fall festivities you could possibly want; the Northeast Kingdom has some great fall festivals!
Add in the splendor of fall foliage exploding into reds, oranges, and yellows all around, and these small-towns in Vermont become everything that people flock to New England in the fall for.
Even if you don't hit peak foliage times in Vermont, you're still in for some lovely scenery. Get out there and enjoy some good, ol' fashioned Vermont leaf peeping, already!
You might also like:
---