If you are planning a trip to Woodstock, Vermont and researching where to stay, let me help you out!
Not only do I have a roundup featuring my favorite recommended hotels in Woodstock, but I recently stayed at the 506 On the River Inn in Woodstock with my family and I am happy to share my experience.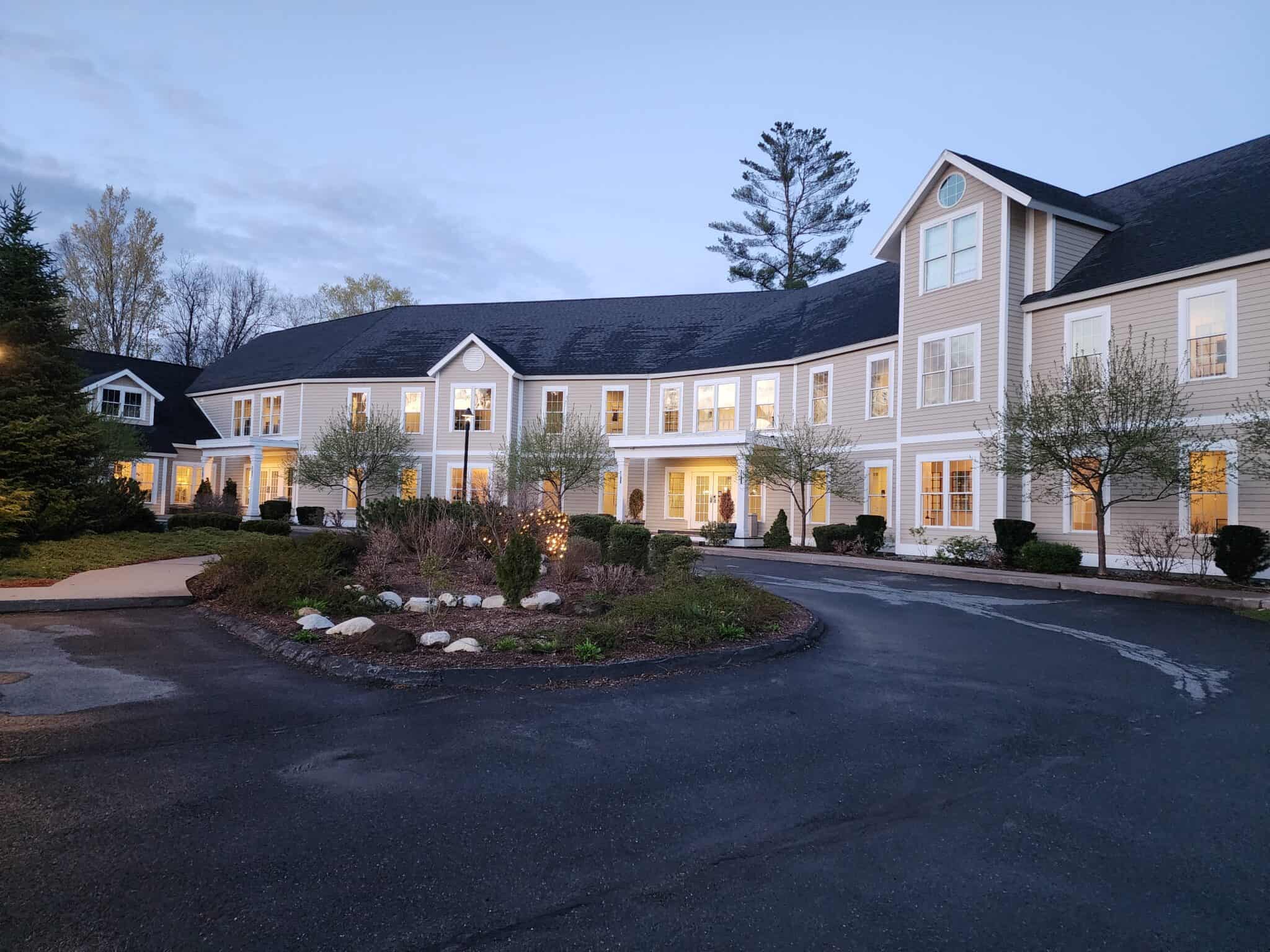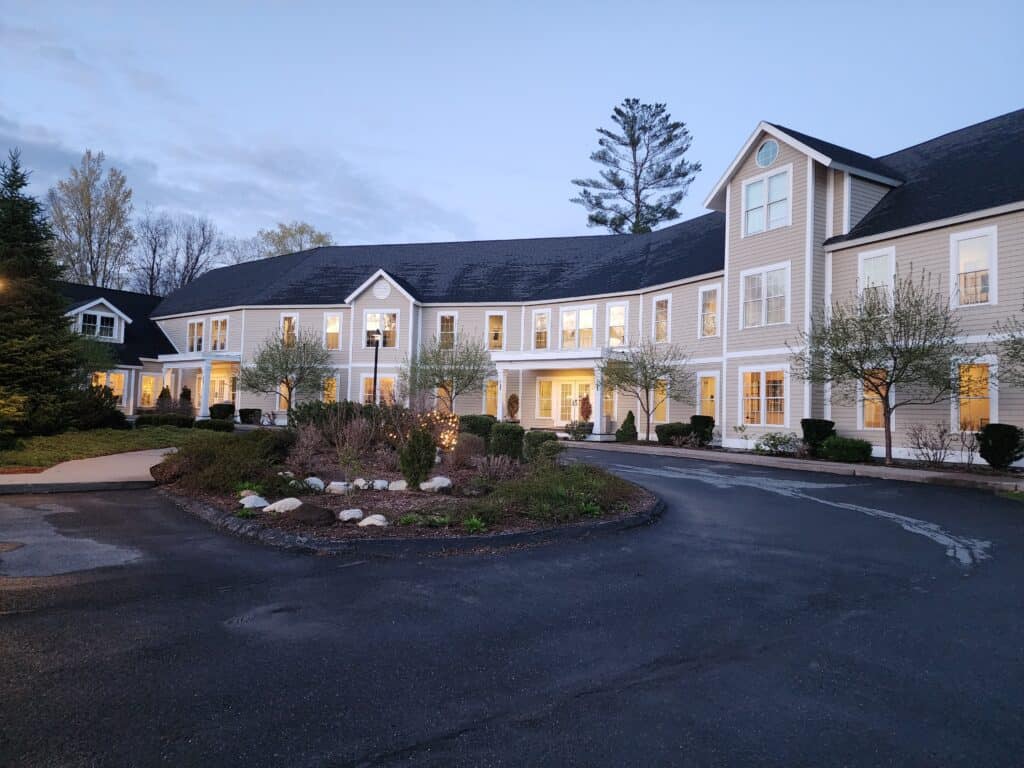 A family-owned and family friendly hotel
On the banks of the Ottaquechee River
Rooms & Farmhouse Suites
On-site restaurant
2 miles from downtown Woodstock
Reasons We Chose 506 On the River Inn
When visiting Woodstock in mid-May, my husband, son, and I decided to stay at 506 On the River Inn in Woodstock. The main reasons we chose this hotel were price, family-friendly features, and beautiful, quiet location.
But, as it turned out, there were many great aspects of the inn that I can recommend to future visitors.
It's also important to note, this was in no way a sponsored or hosted stay. We paid out-of-pocked for our accommodation and as such, our review is totally unbiased.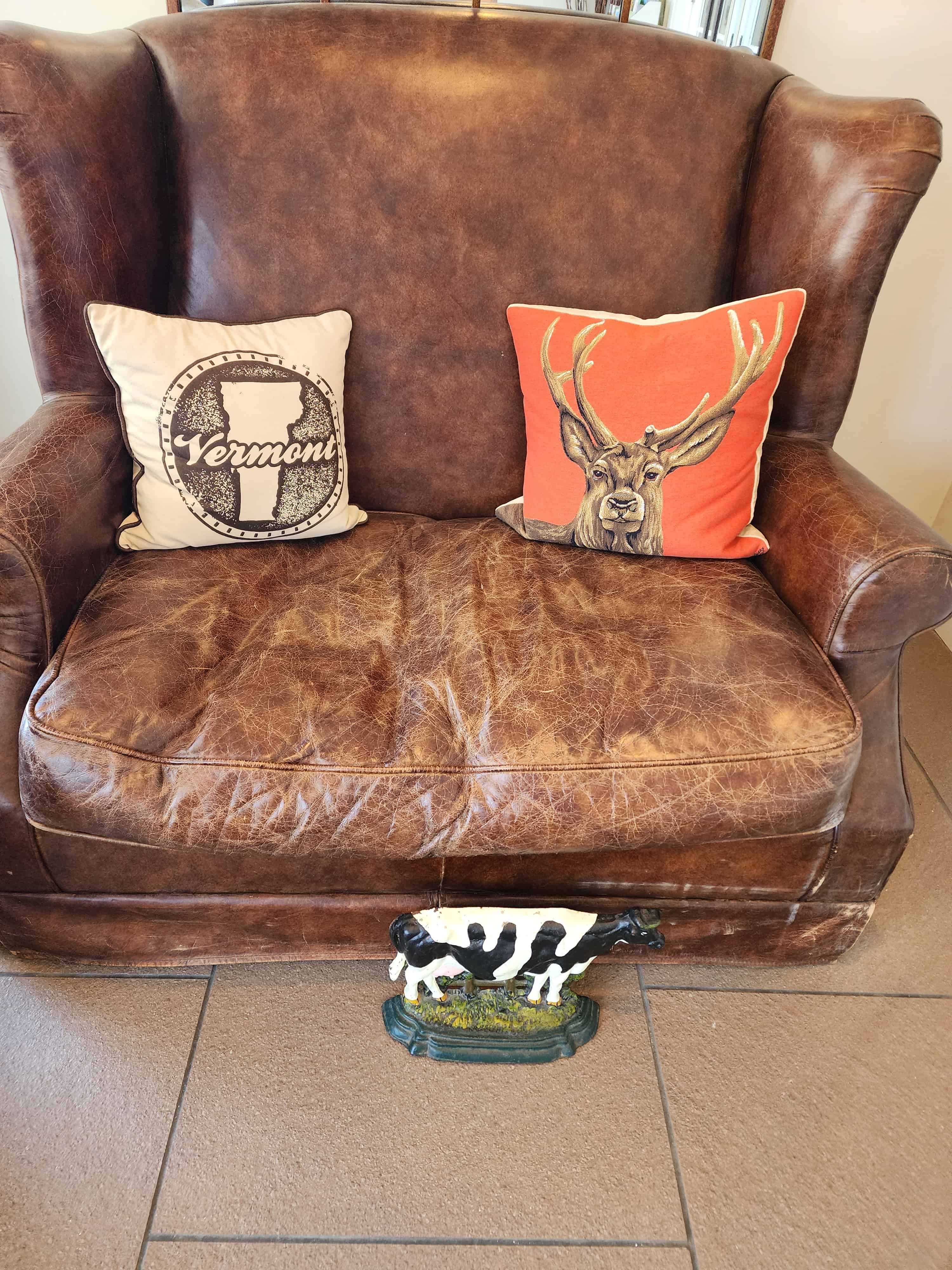 Cozy Rooms & Vermont Decor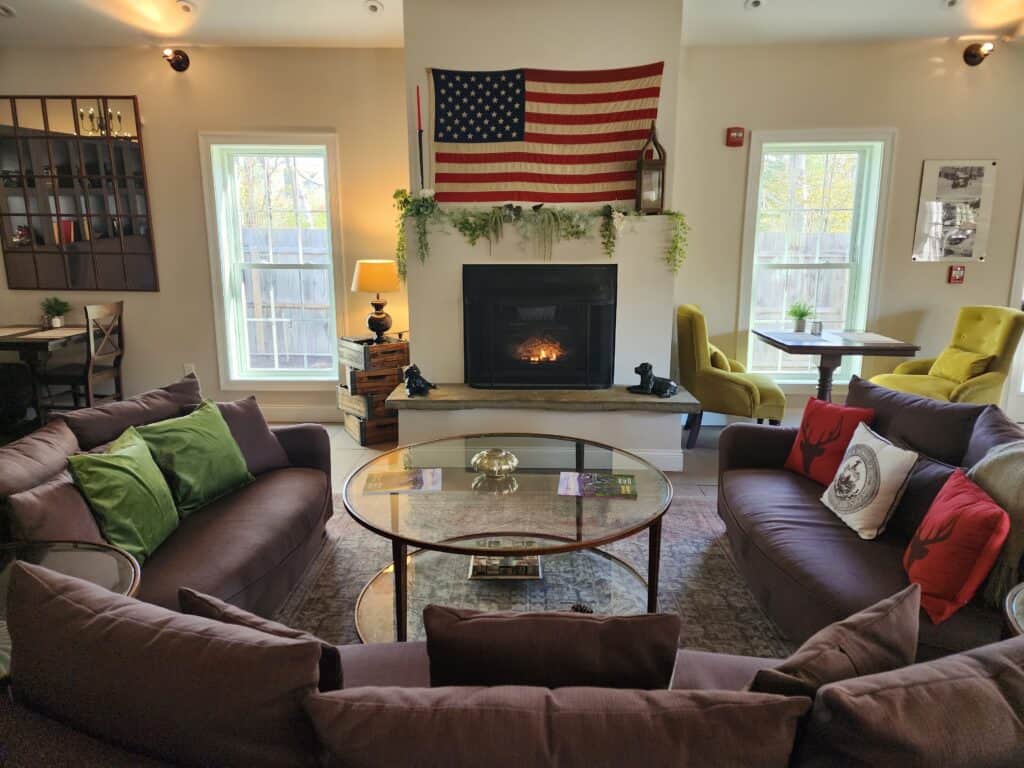 506 On the River Inn is a perfect blend of cozy yet modern. I really liked that it felt clean and fresh but not dated. And everywhere you look are Vermont or American-style touches.
The inn is extremely cute from guest rooms to the lobby to the 506 Bistro, their on-site restaurant.
We chose a Courtyard King room, which is a 275 square foot space with a king bed, a small sitting area, and a kitchenette.
The kitchenette actually came as a surprise as I don't recall booking that, but it was a lifesaver for traveling with a toddler. With a sizeable fridge and a microwave we were able to store all of my son's milk and snacks.
The bed was extremely comfy and we loved being able to open the doors and walk out on our wide balcony which overlooked the back lawn of the property.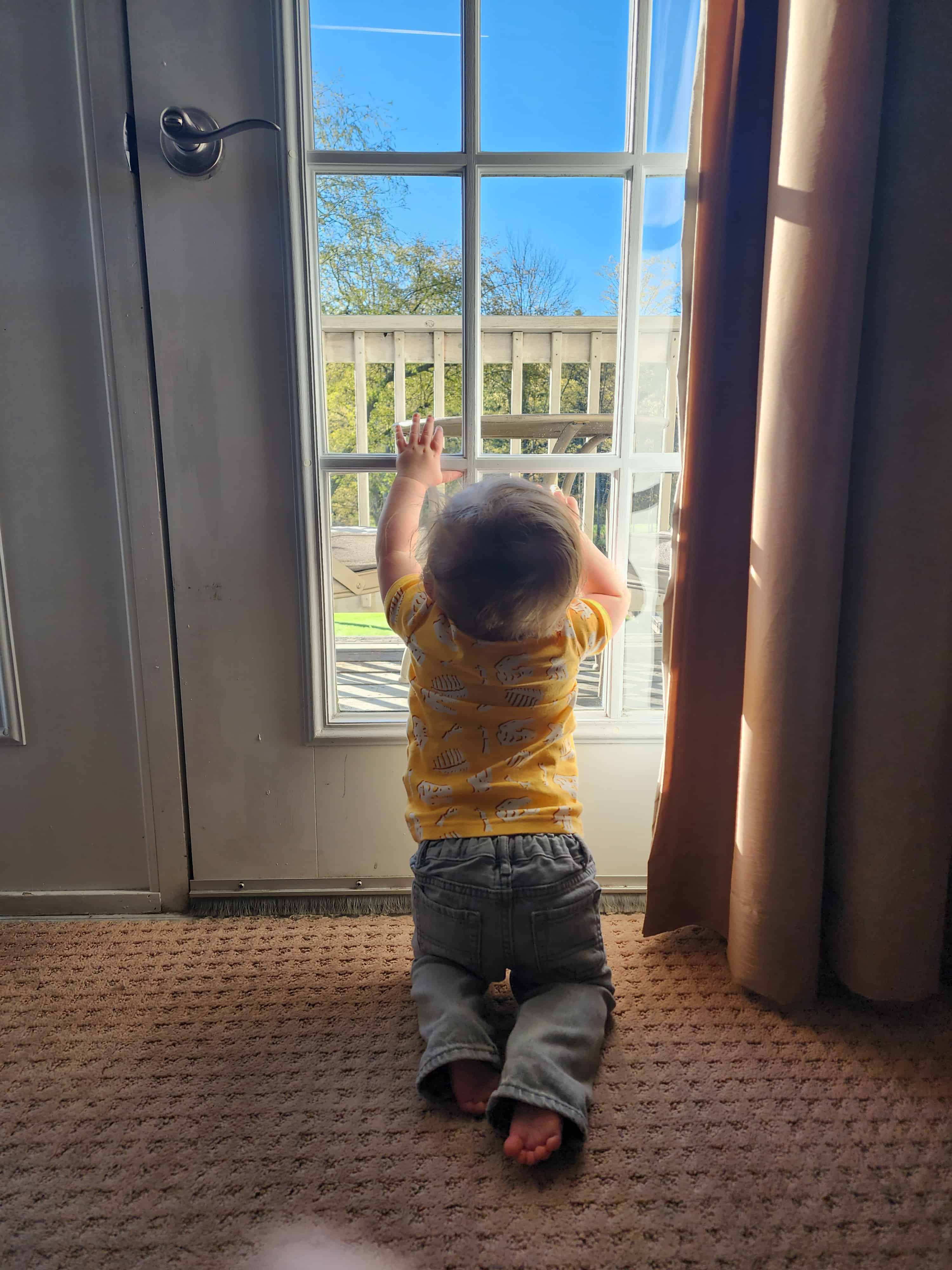 Good Food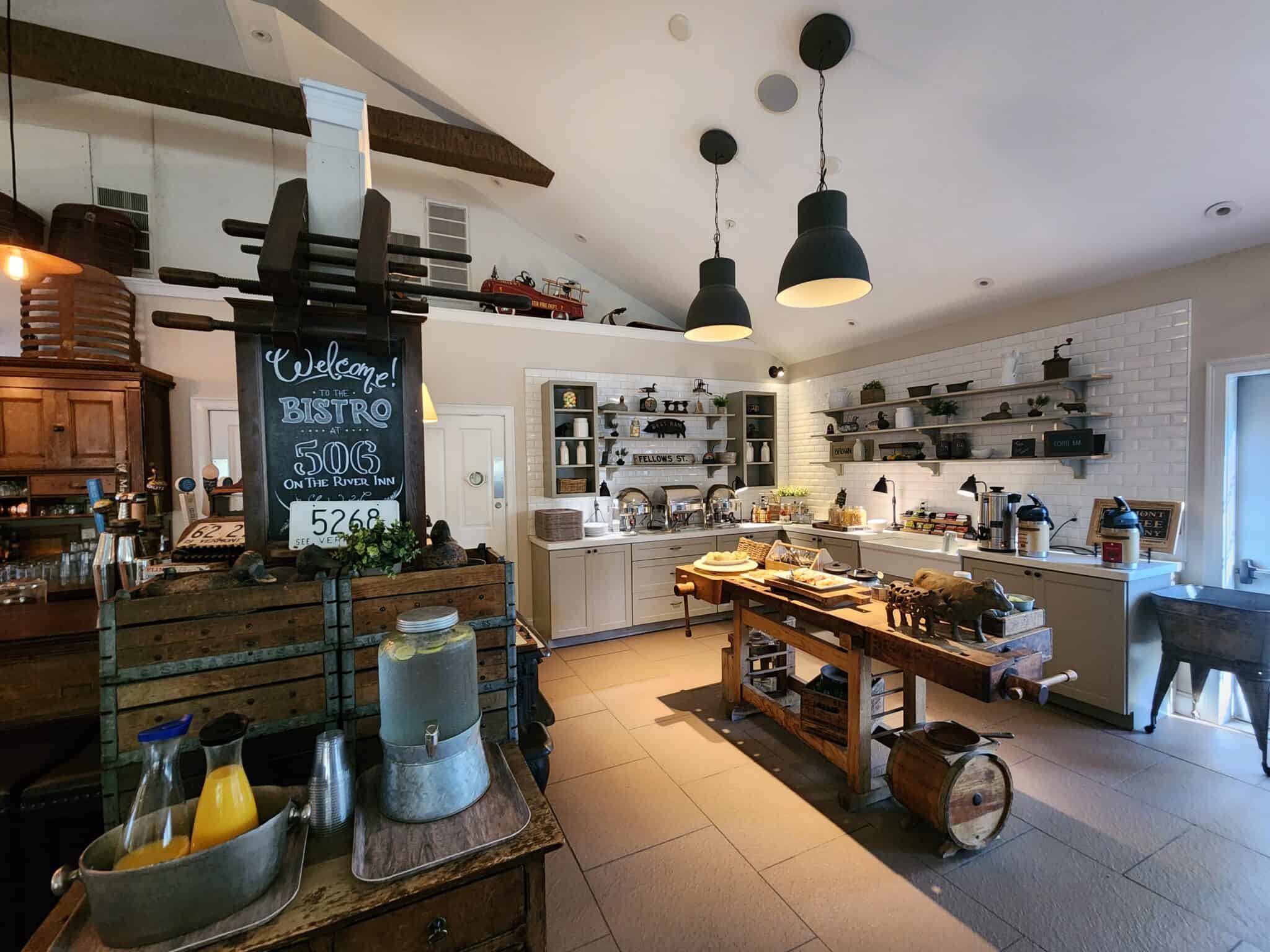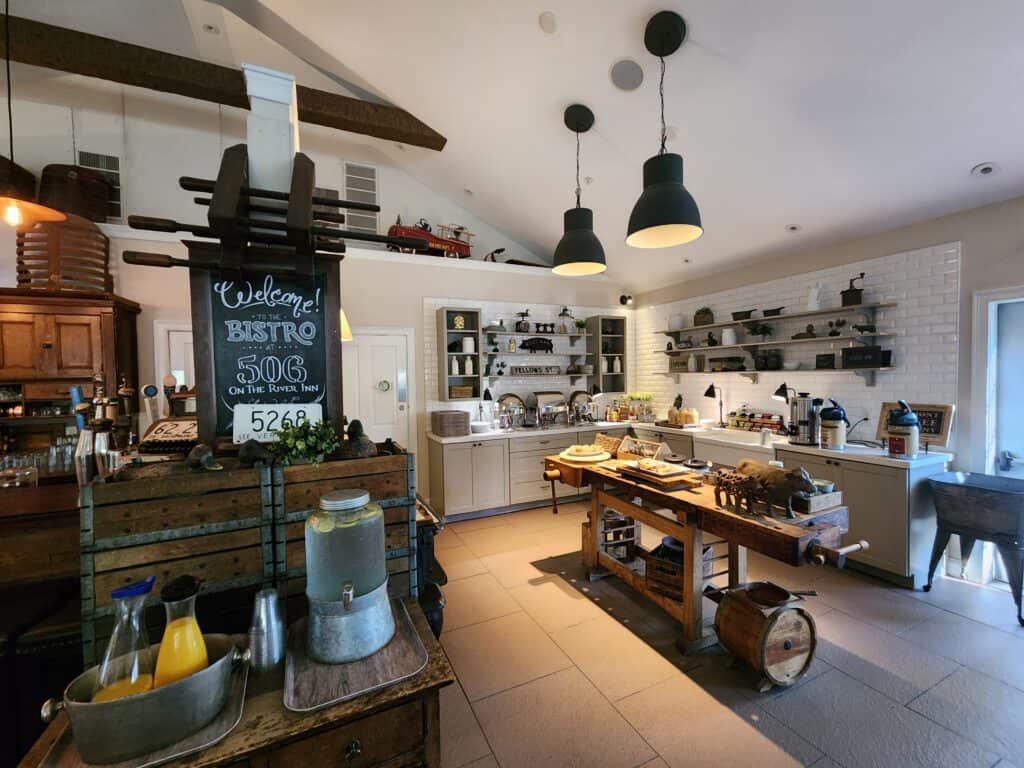 The inn has a restaurant onsite, which is really convenient when traveling with family. It was especially convenient in the mornings when we enjoyed their complimentary continental breakfast buffet.
Eggs, bacon, pastries, toast, and fresh coffee got us all ready for our days exploring Woodstock.
We also enjoyed one dinner meal in the 506 Bistro and that was super nice.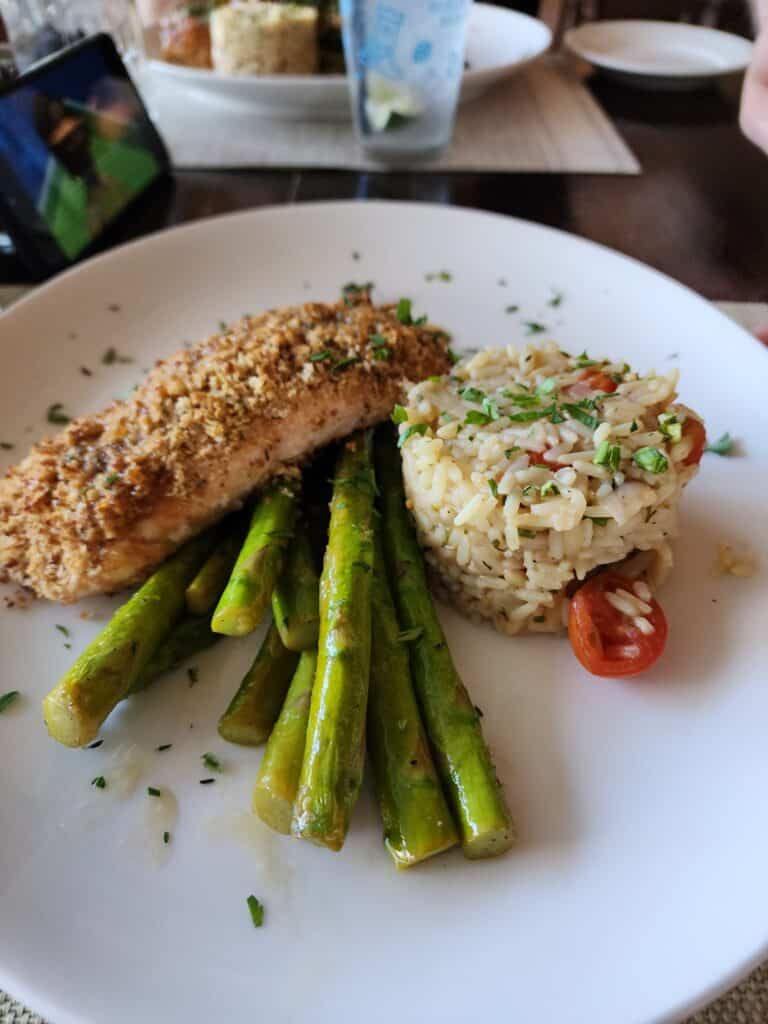 There are plenty of other tasty restaurants in Woodstock but this is definitely a spot to enjoy a meal, whether you're staying at the hotel or not.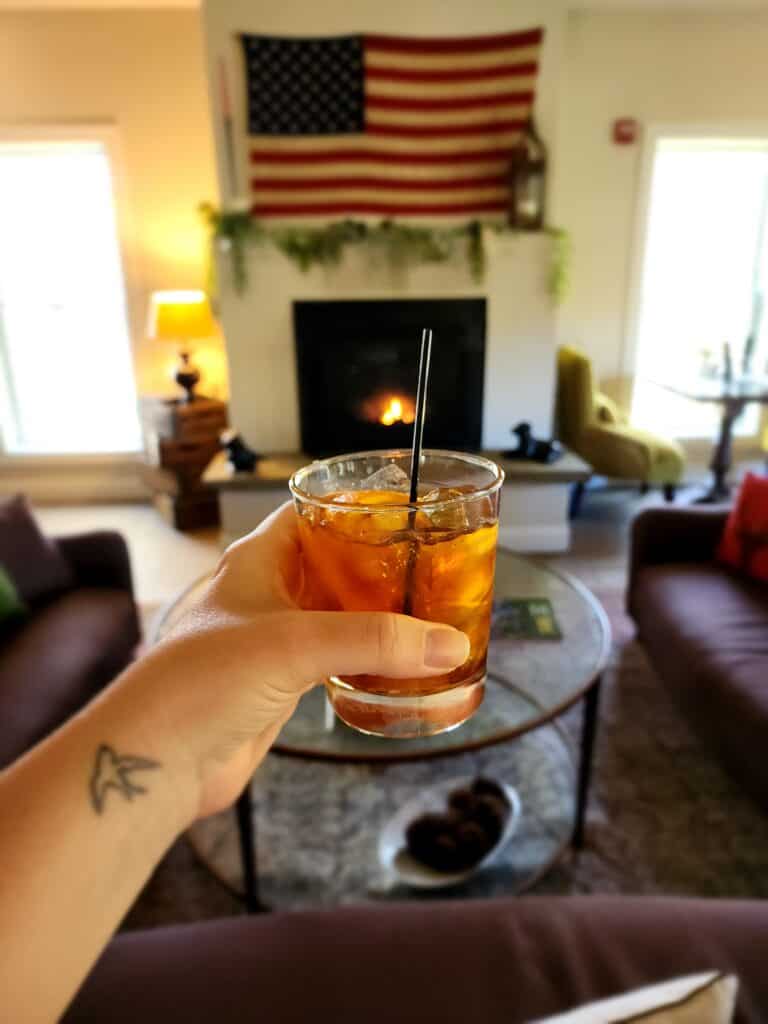 Family Friendly for Sure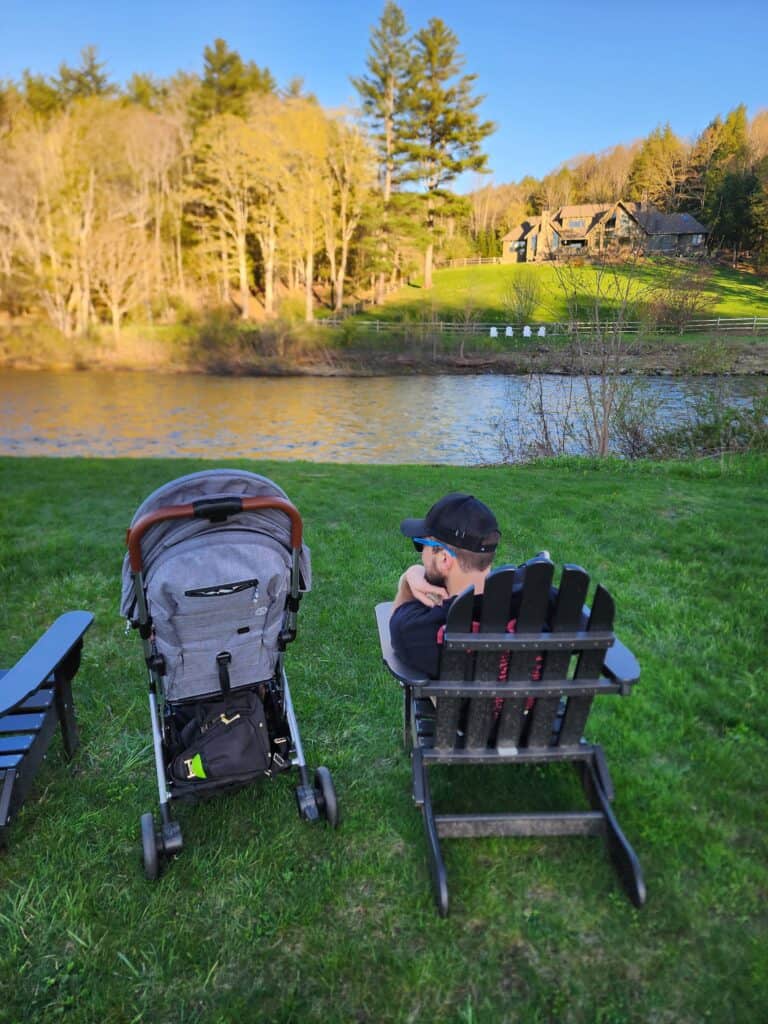 We chose 506 On the River Inn because of all the family-friendly amenities they offered, and there really are quite a few that set it apart from other nearby hotels.
Being set right along the river makes for a gorgeous location, of course, but also provides recreation for the kiddos.
Behind 506 On the River Inn is a massive lawn, with a swingset, gazebo, and plenty of space to run and play. There were also a number of outdoor toys available for families to use. I watched one family have a grand ol' time playing with a ball and a bat with their young child.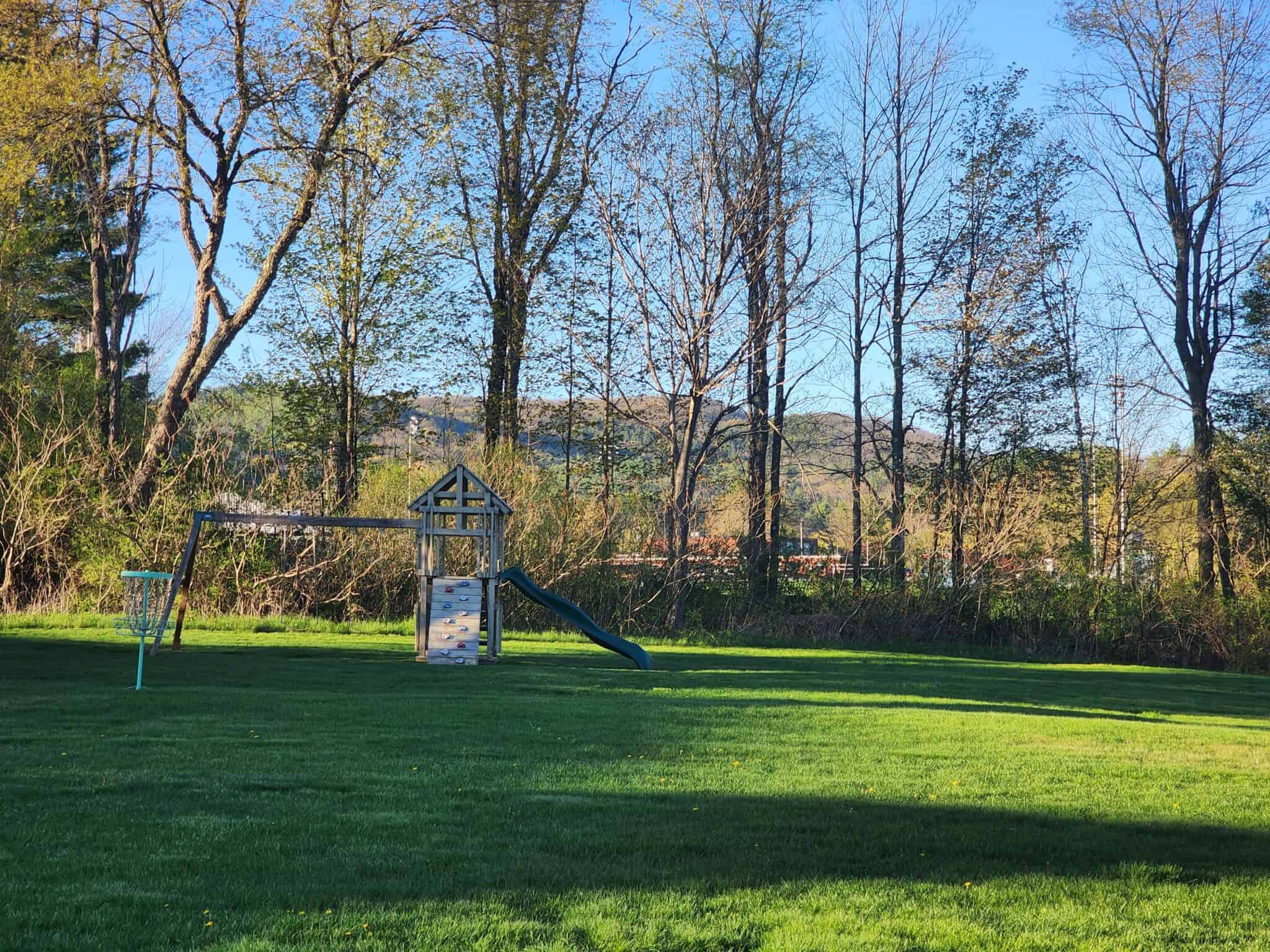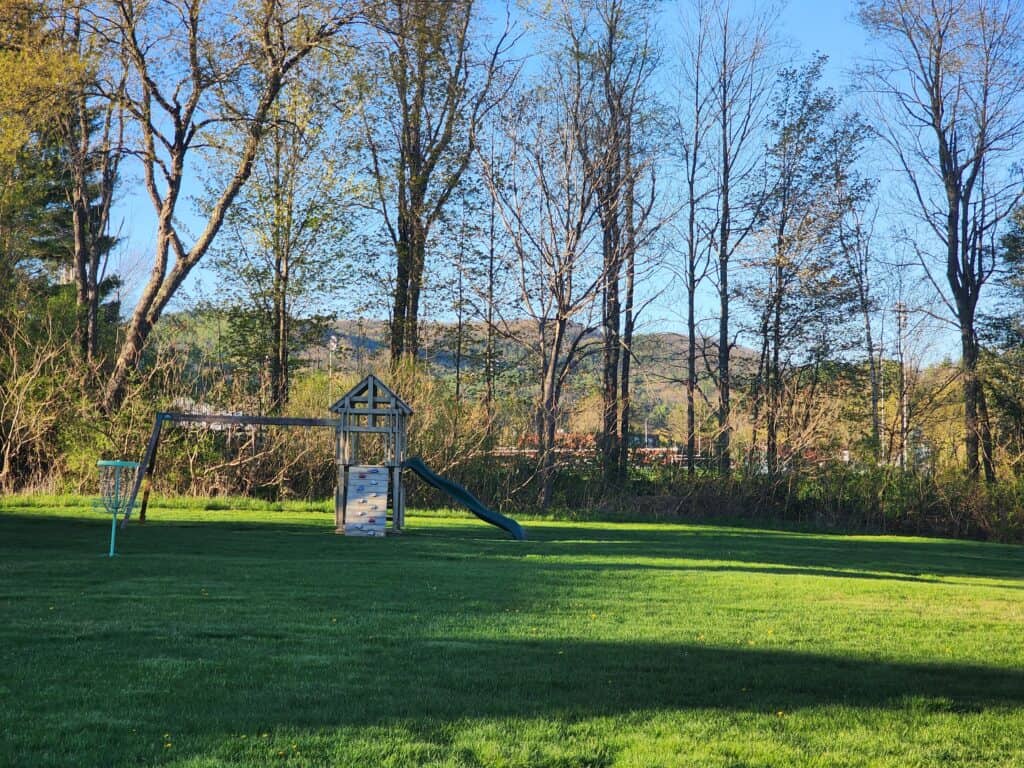 For adults and older kids, there is also a fire pit that looks incredibly welcoming for a Vermont summer evening.
And the Ottaquechee River is just steps away. We pushed our stroller across the lawn and spent some time sitting together watching the evening settle in over the river. What a lovely setting.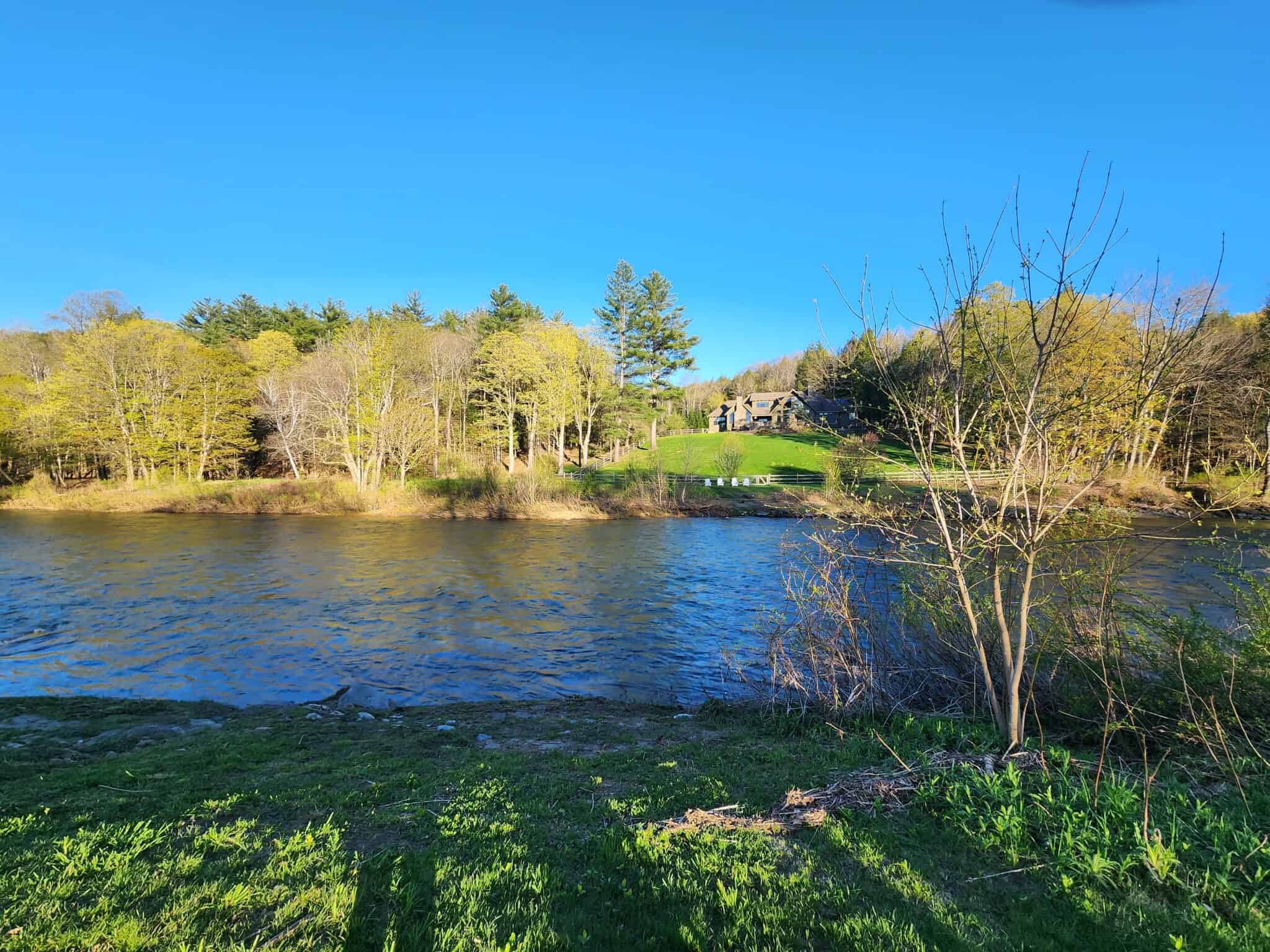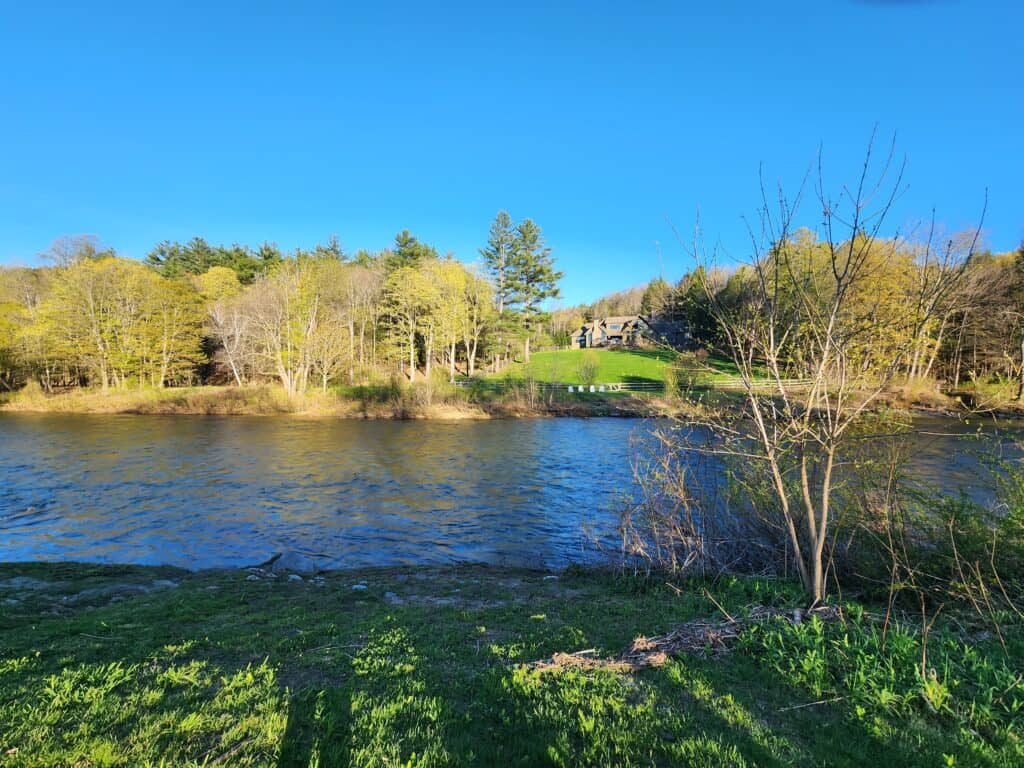 Inside was just as kid-friendly, with an indoor swimming pool (that we didn't get a chance to try out, unfortunately) and two game rooms/play spaces for kids. This is very unique.
Not only did the inn have a big room that looked like a heaven for older kids and teens, they had a separate room opposite filled with toddler toys! This was SO welcome to us when we needed to let our son get some energy out.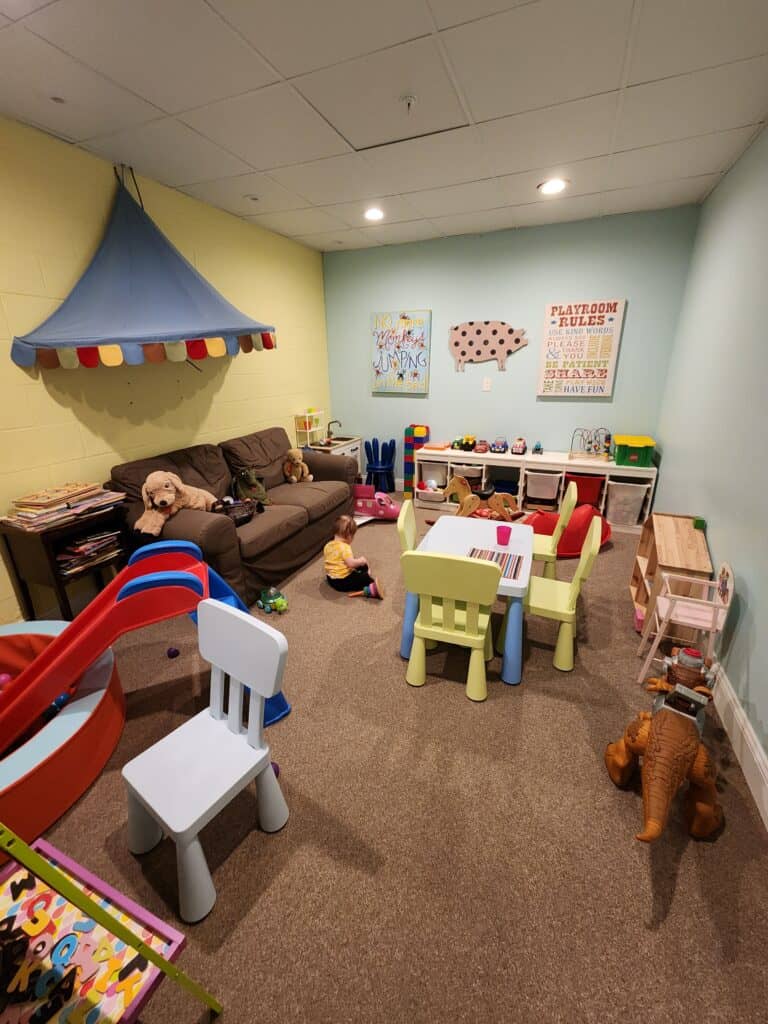 That amenity definitely made this hotel much more family-friendly than other places we've encountered.
Other Thoughts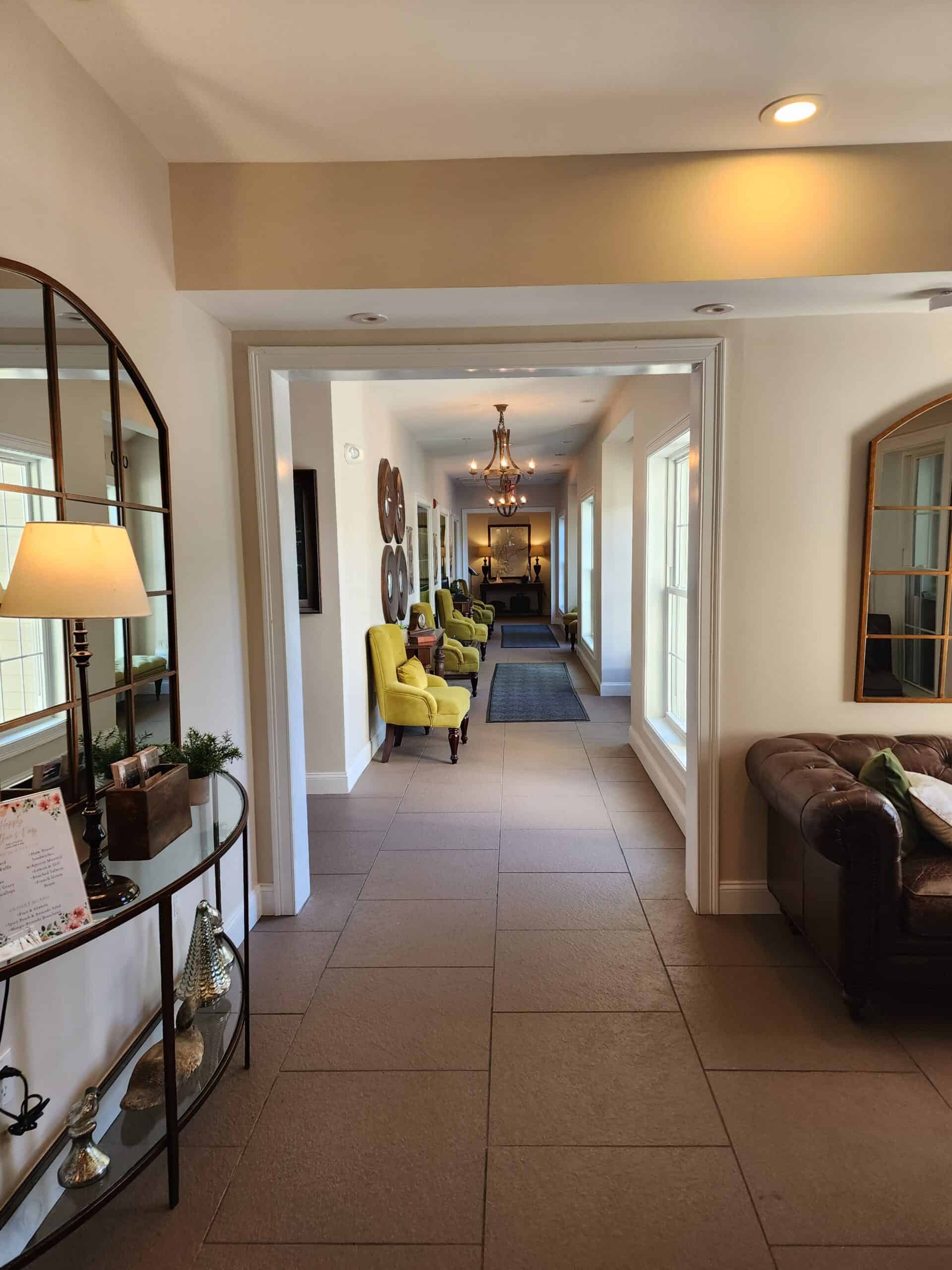 Were there any negatives to include in this 506 On the River Inn review?
While not strictly a negative, if you're searching for accommodation right in downtown Woodstock, this is not your best option. However, it is only a 4-minute drive from 506 to downtown, so it is quite convenient. But it does not allow for the downtown walkability factor that some may prefer in their hotel.
However, the gorgeous riverside location does compensate for that.
Another note is for those traveling with kids, like we were. If you're staying here, ask if you can be in a room that is not at the end of the hall. Our room, though nicely private, was at the very end of the first floor hallway, and we had to go through a fire door to access the last wing of rooms.
While this wouldn't have been a problem normally, it was a repeated pain when pushing a stroller as well as carrying things to and from the car. And this was the only way in and out that I saw, so it just added some extra time. A very minor problem, yes, but those traveling with young kids know how much you treasure those added conveniences! 🙂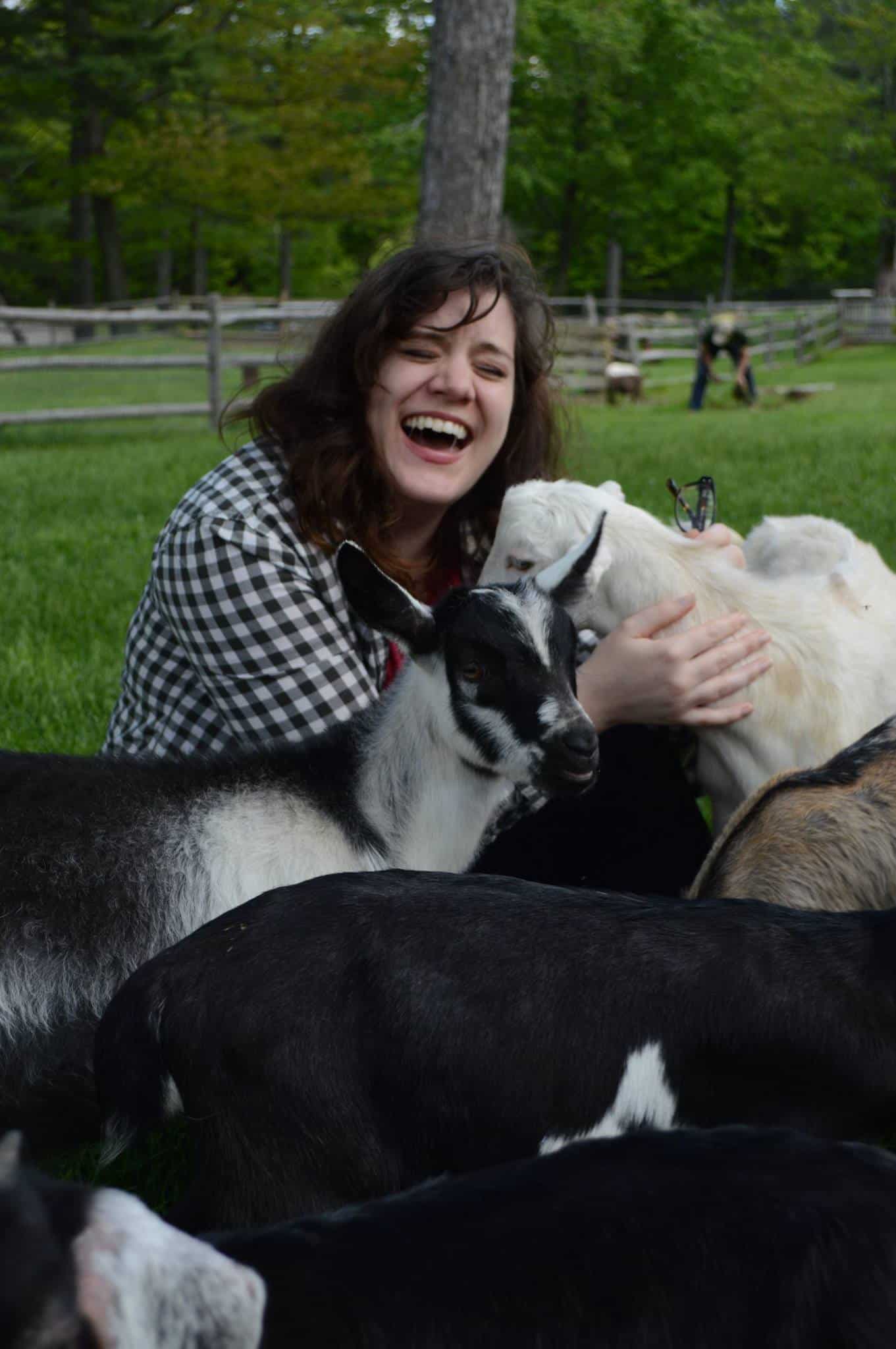 Amy Hartle is the founder and Editor-in-Chief of New England With Love, a comprehensive resource for travel in the New England region. Amy has been exploring New England since 2001. She lived in Vermont for many years and is a graduate of Plymouth State University in New Hampshire. Amy has been writing about travel for over a decade. On this site, Amy aims to share her love of New England and help you to have the best possible adventures!
Amy has been a full time blogger since 2012, and is also the publisher of Two Drifters, where she writes about couples travel and relationships, as well as Let's Adventure Baby, a family travel site. When not traveling the world or creating epic blog content, Amy can be found cuddling with her husband, son, and cats, & drinking a maple latte.