A hotly contested question, to be sure, but we are going to ask it: who has the best cannoli in Boston?
Of course, taste is highly subjective, but there are some things that most agree make Boston cannoli sing: a shell that is never soggy, and a sweet, but not too sweet, freshly piped ricotta filling. Now, there are variations of classic Boston cannoli out there, and that's fine, but one of the most important things to look for in Boston cannoli? No soggy cannoli shell!
There are a lot of cool things to see and do in Boston, so you're going to need to know where to find the perfect sweet pick-me-up to help fuel your Boston adventures. Whether you like your Boston cannoli with a classic ricotta fill or you like to gussy it up with fun flavors and chocolate-dipped shells, there are plenty of great cannoli places in Boston for you to choose from.
You won't find any soggy shells at any of these Boston cannoli places, we promise! This is where to go for the best cannoli in Boston.
Best Cannoli in Boston
Mike's Pastry
Let's just go ahead and come in super strong with Mike's Pastry, the North End bakery with the distinction of being said to be the originator of the Boston cannoli, almost 100 years ago! Freshly piped ricotta filling perfectly compliments the crackly shell and when you take that first bite, you'll see why Mike's has been the top dog of the North End cannoli game for years and years.
Of course, the traditional dense ricotta filling is classic, but you'll also find plenty of ways to jazz it up if something like a pumpkin spice or a nutella cannoli filling appeals! Prepare to wait for this iconic Boston cannoli as cannolis are filled to order and the line is often out the door, but don't worry, it moves fast.
Bova's Bakery
Bova's Bakery is another tried and true favorite Boston cannoli spot with fresh filled cannoli in a variety of different flavors in addition to the classic ricotta filled cannoli, but there's something else that makes this North End bakery so special: it's open 24 hours!
So if you're looking for a place to scratch that late night/early morning sweet treat itch in Boston, Bova's Bakery is the place to go!
Modern Pastry
Another one of the most popular places in Boston for cannoli, Modern Pastry has been serving up cannoli and other delicious baked goods for almost 100 years, so you could say they have some practice.
Of course, Modern Pastry is filled to order, so that perfect crisp shell will never be served soggy (can you imagine the horror??) and you can Build Your Own Cannoli to create your own little personalized cannoli heaven.
Caffe Paradiso
Another one of Boston's best places to get cannoli is Caffe Paradiso, offering up an authentic Italian cafe experience in Boston's North End since 1962. In addition to serving up a wicked good cannoli, you can order a cocktail or a cappuccino with your classic Boston treat!
Caffe Paradiso is one of the most popular places to get authentic Boston cannoli, and if you'd like your cannoli with a delicious cocktail, this is the spot.
Parziale and Sons Italian Bakery
Parziale's Bakery is considered by many to be a hidden gem of Boston's cannoli scene, in part because Parziale's Bakery has been a popular North End bread and pizza shop since 1907, and they claim they were the first to introduce pizza to New England.
But enough about their pizza, how is their cannoli? A smooth and sweet ricotta filling in a shell with the perfect crunch: what isn't there to love? Parziale's Bakery will make your Boston cannoli dreams come true!
Boston is full of great restaurants and killer coffee shops, so you've always got great options for where to eat in Boston, but when you're looking for something that is the perfect crackly crunch on the outside with a delightfully sweet filling, then the only thing that will satisfy is Boston cannoli!
These are our picks for where to find the best cannoli in Boston, but we think you should still do some research yourself. And by research, we mean visiting as many of these cannoli bakeries as you can to try their delicious cannoli for yourself! It's a tough job, but someone's got to do it.
You might also like: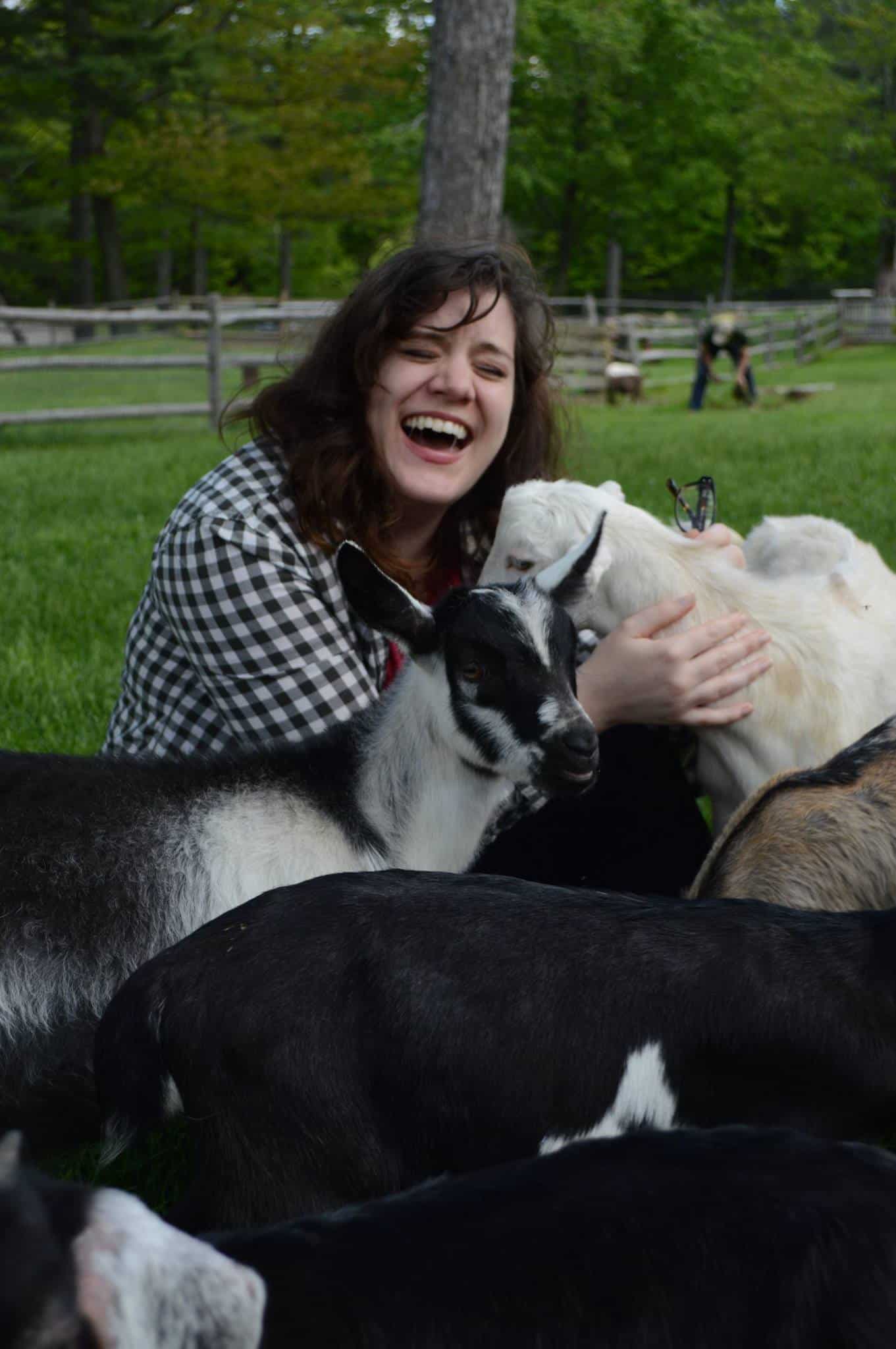 Amy Hartle is the founder and Editor-in-Chief of New England With Love, a comprehensive resource for travel in the New England region. Amy has been exploring New England since 2001. She lived in Vermont for many years and is a graduate of Plymouth State University in New Hampshire. Amy has been writing about travel for over a decade. On this site, Amy aims to share her love of New England and help you to have the best possible adventures!
Amy has been a full time blogger since 2012, and is also the publisher of Two Drifters, where she writes about couples travel and relationships, as well as Let's Adventure Baby, a family travel site. When not traveling the world or creating epic blog content, Amy can be found cuddling with her husband, son, and cats, & drinking a maple latte.