Boston's North End is a beautiful historic neighborhood with much to see and do, and of course, eat. You probably already know that if you're looking for great places to eat in Boston, there are many, many to choose from. Each neighborhood has its standouts, and Boston has a great variety of restaurants for just about every palate.
You'll find delicious cafes, pizzerias, breweries, high end restaurants, and more all around town, but if you're looking for the best North End restaurants Boston has to offer, the list below is a great place to start. You'll find casual cafes, pastry shops, Italian restaurants (there's a reason they call it Little Italy!), fresh caught seafood, and so much more, so there should be something on this list for everyone.
Oh, and PS: Several of these North End restaurants are cash only, so come prepared!
Best North End Restaurants in Boston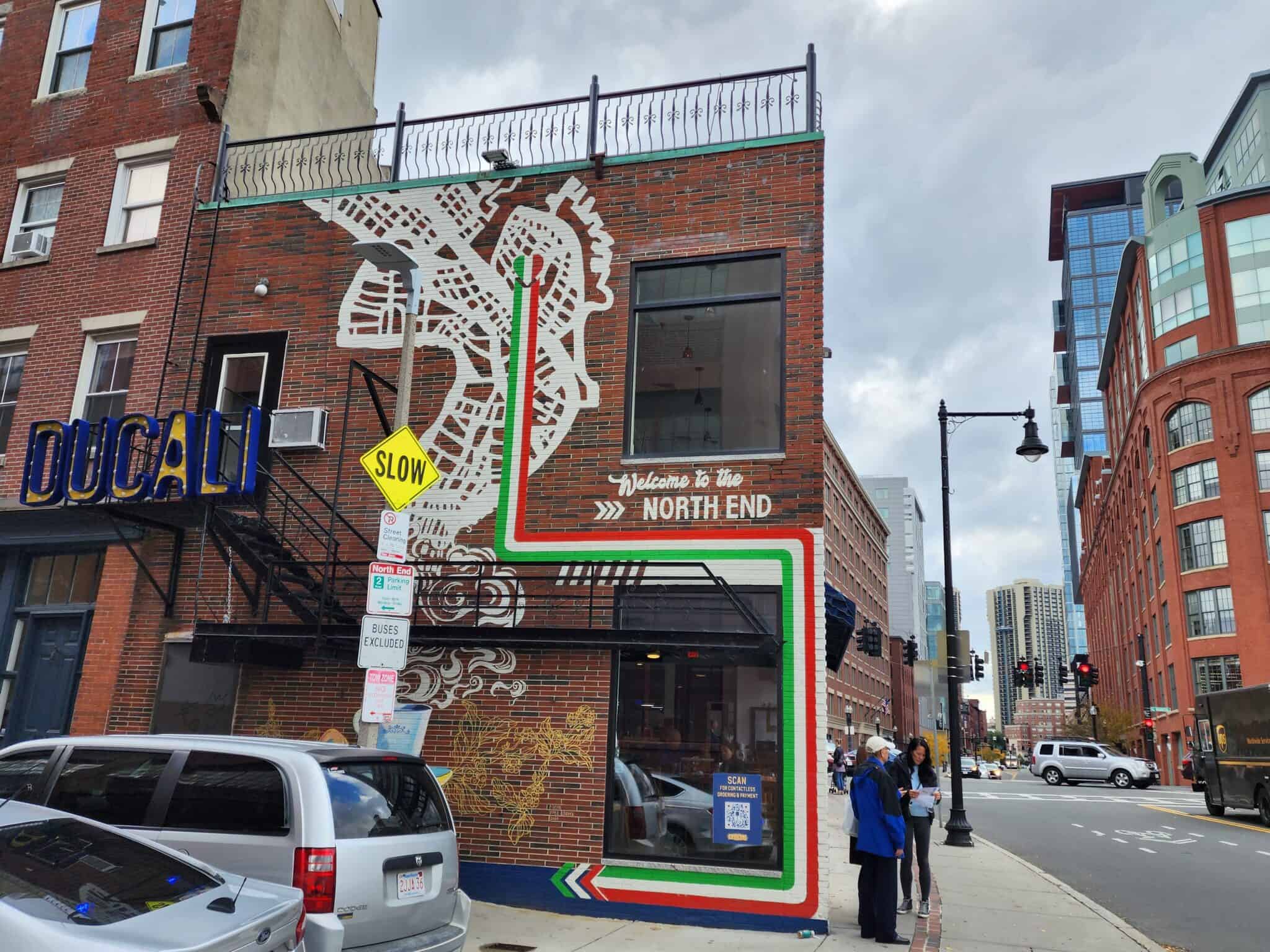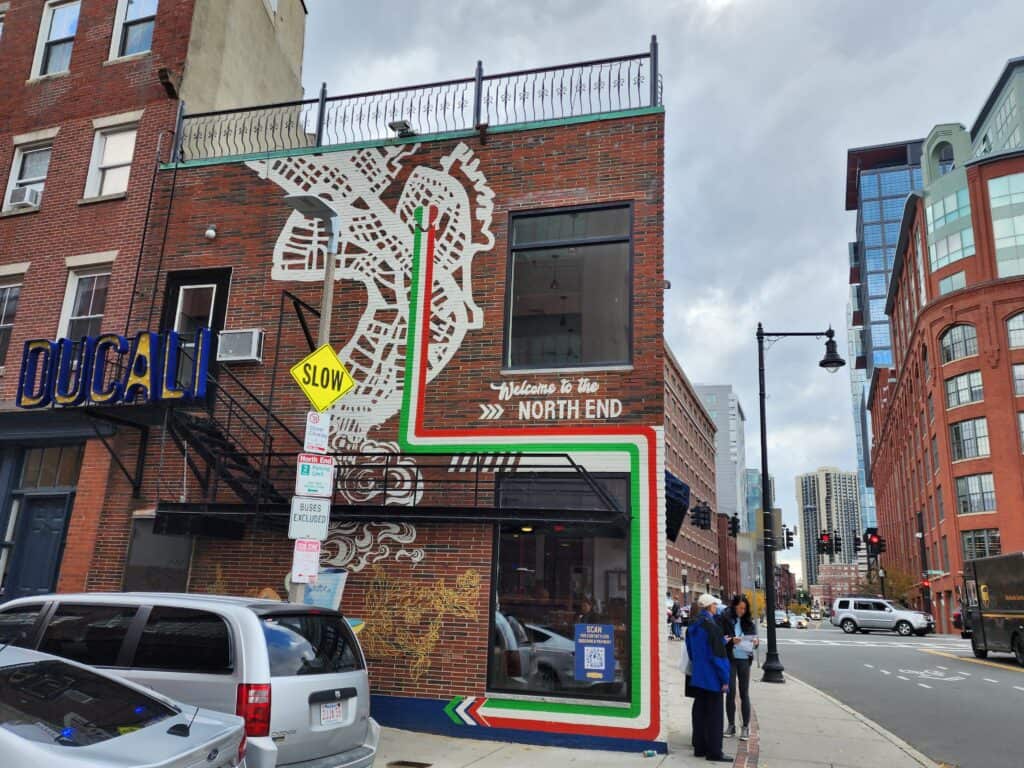 Mike's Pastry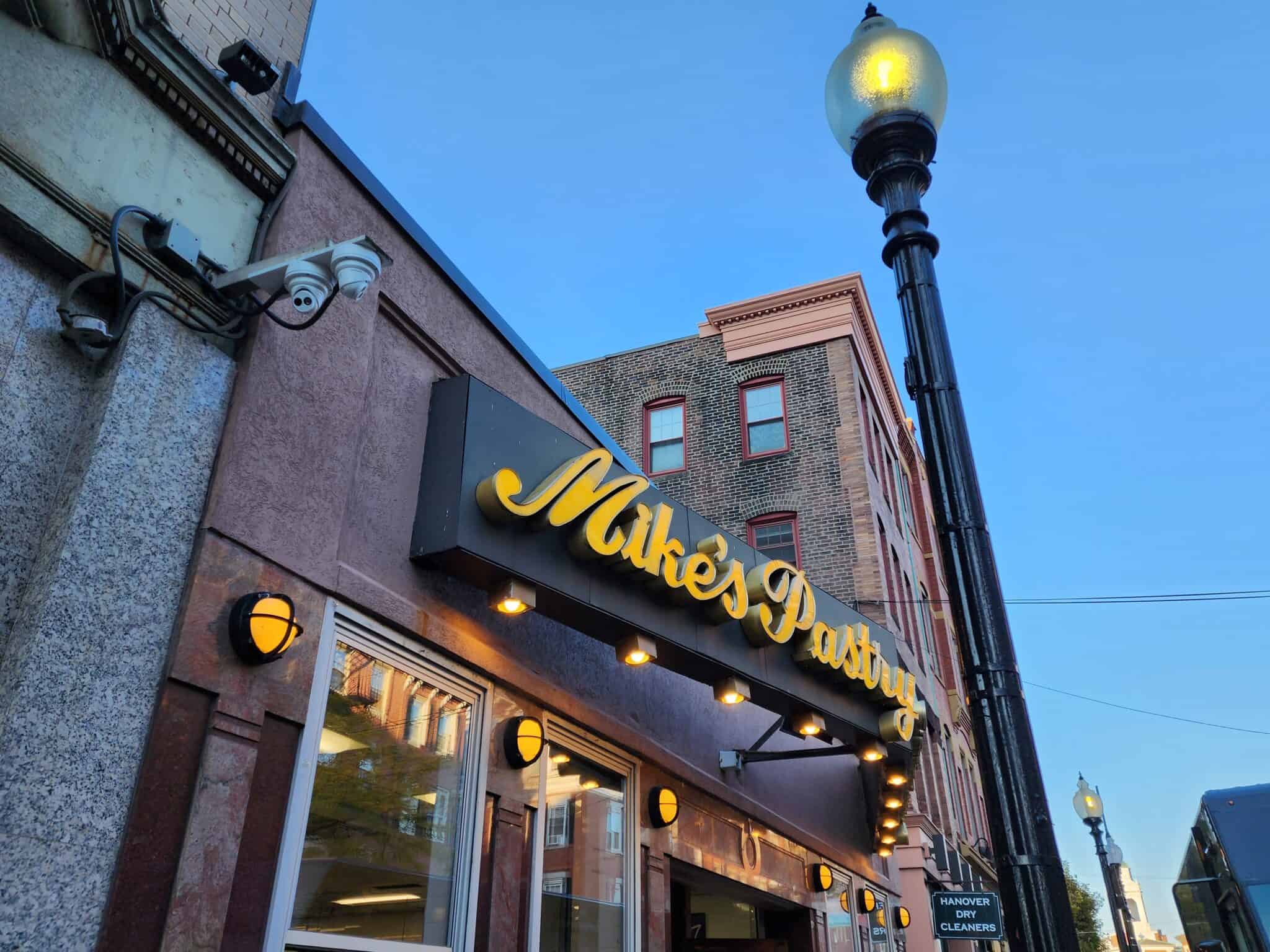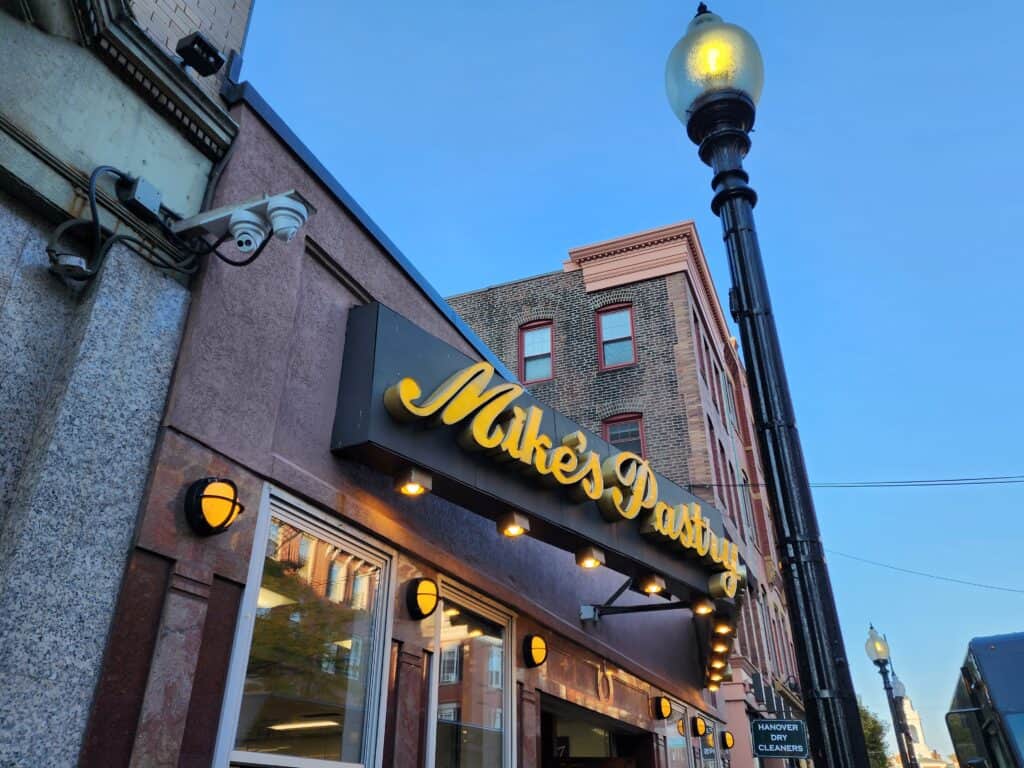 First and foremost, there are a few things that Boston's North End restaurants are known for, and one of them is cannoli. This flaky, cream-filled pastry is an Italian classic, and Mike's Pastry claims to be the first restaurant on the Boston cannoli scene almost a full century ago!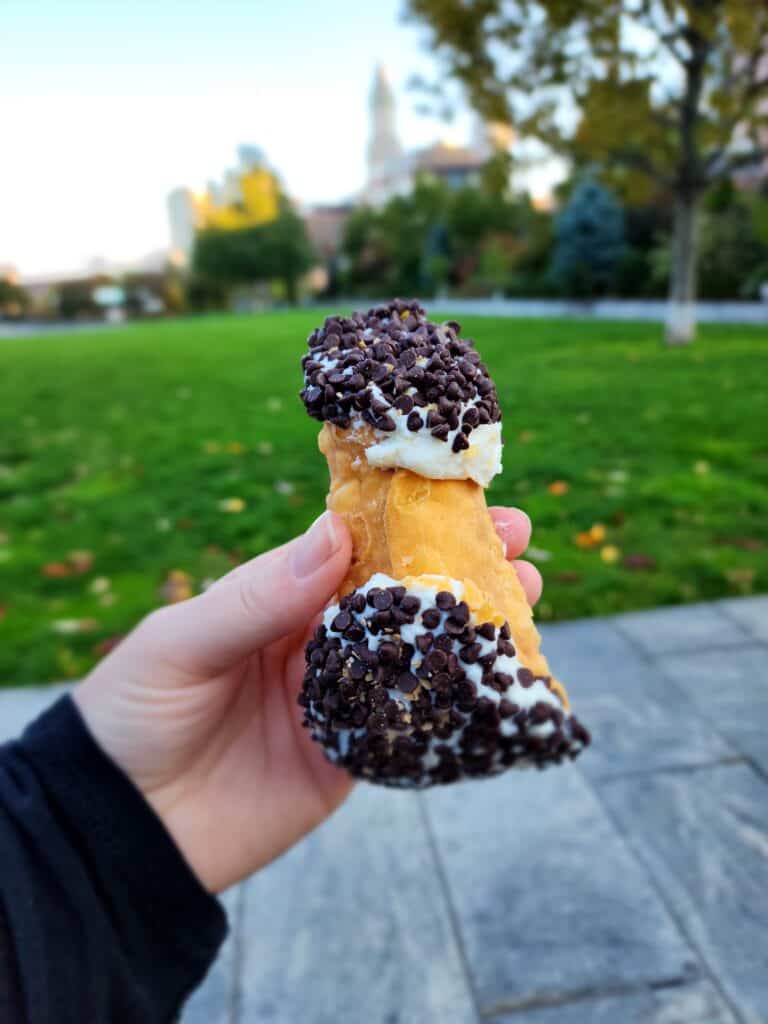 Clearly, they are doing something right at this iconic Boston North End restaurant because the line is almost always out the door, and as you make your way around town, you're very likely to see many people clutching their blue and white box of Mike's cannoli. Mike's Pastry is one of those classic Boston places to eat that should be on everyone's bucket list!
Carmelina's
Carmelina's serves up Sicilian comfort food with a modern Mediterranean twist, and due to the smaller size of the dining room at this North End restaurant, reservations can be difficult to come by! If you're able to get in to this popular Boston restaurant, you'll be treated to a warm and cozy dining room with a visible kitchen.
Dishes at Carmelina's range between seafood, meat, and pasta, with a great variety of starters like their popular mussels fra diavolo. Carmelina's is one of the smallest Boston North End restaurants, but they've got a big presence!
Lucca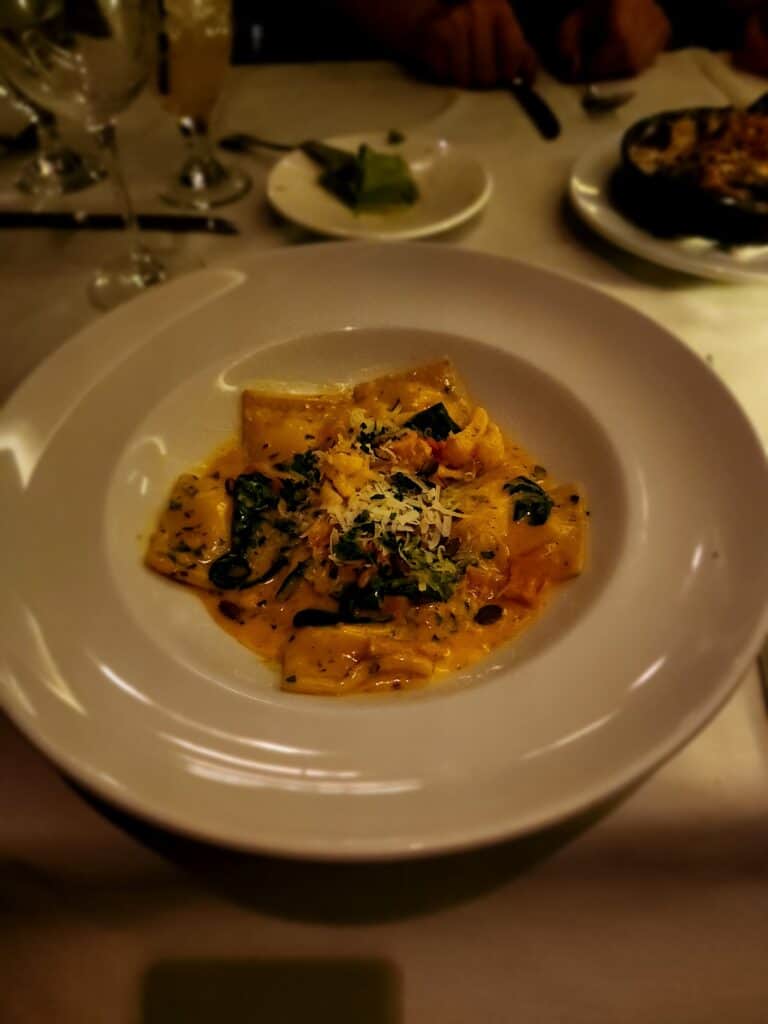 If you're looking for Italian fine dining in North End Boston, Lucca will always be one of the top choices! This remarkable Italian restaurant is absolutely stunning, with imported Italian granite floors and soft lighting, the atmosphere only adds to the incredible food being served up in this popular spot.
Lucca's menu features all the Italian staples that most expect on Boston's North End, with standouts including their sauteed calamari and their bone in veal osso buco. Oh, and the tiramisu is considered to be some of the very best on the North End!
Mamma Maria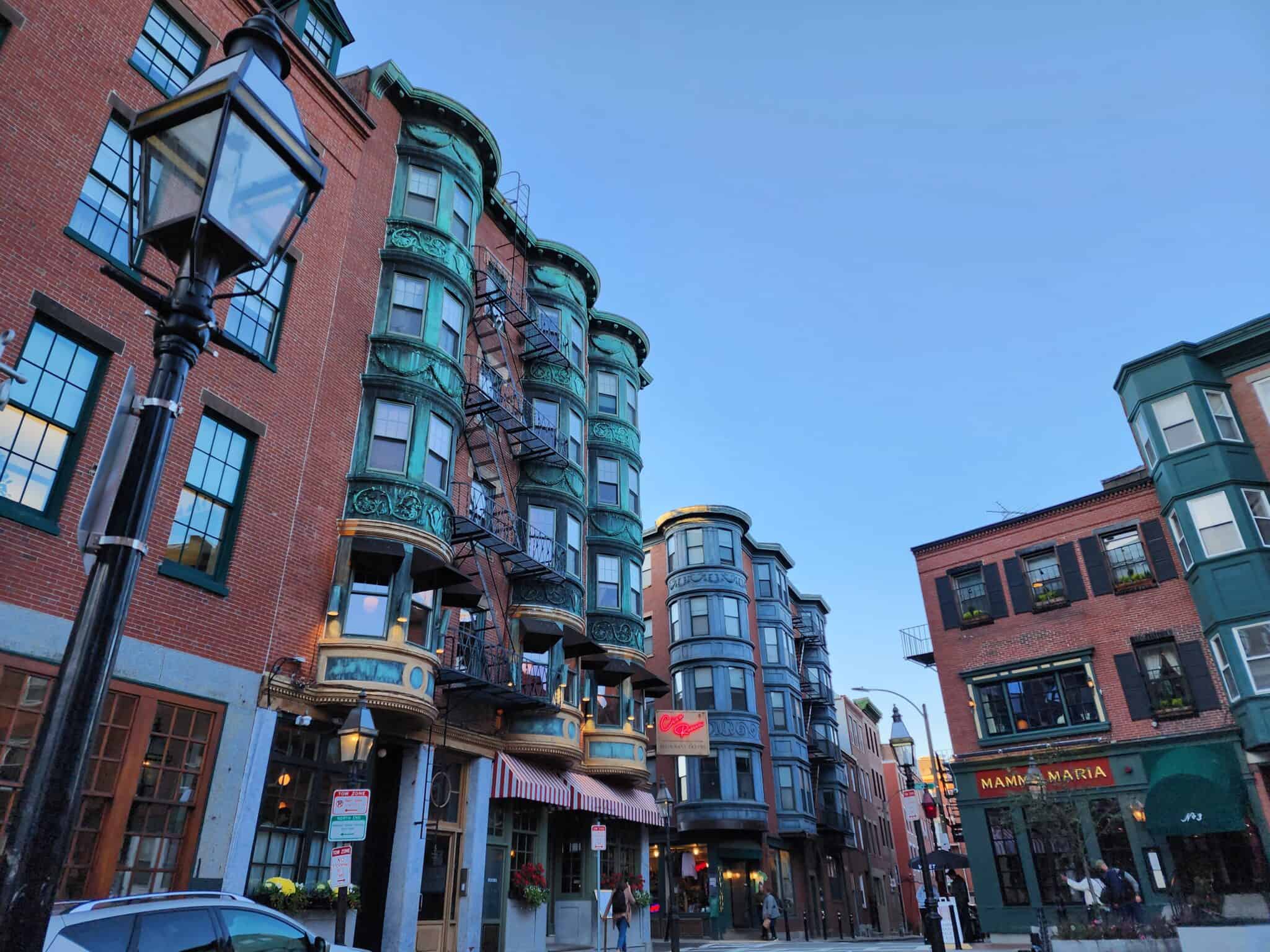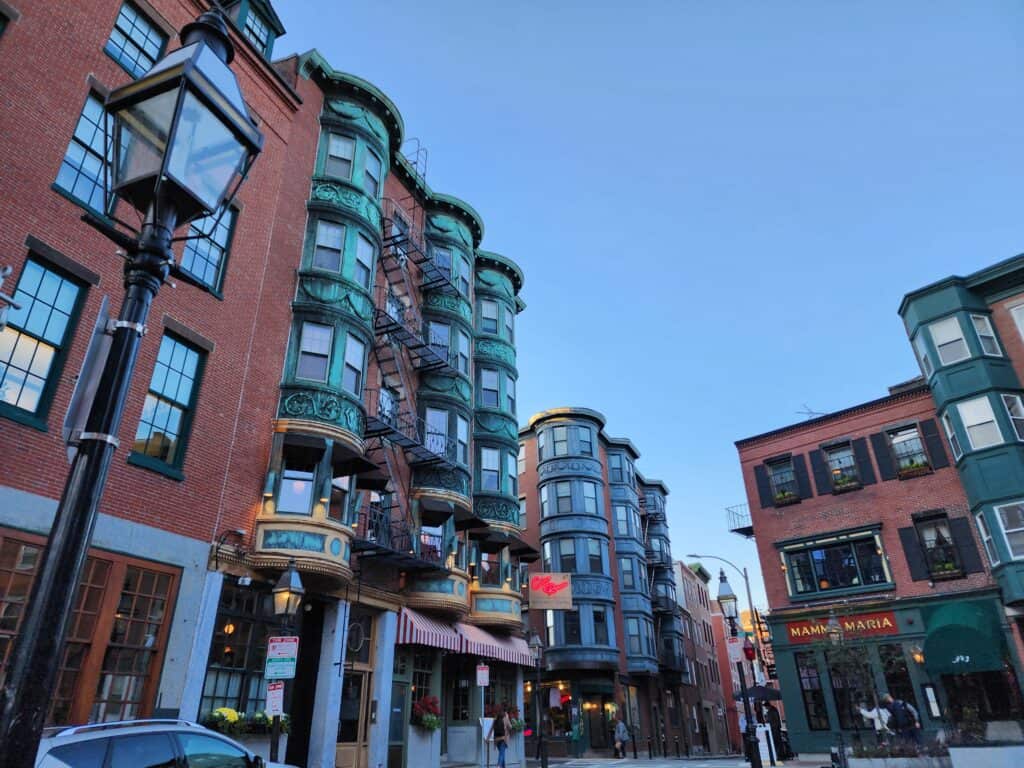 Award winning Mamma Maria is one of those Italian restaurants in Boston's North End that wins you over before you even step foot inside with its classic brick exterior perched on a hill in one of the prettiest sections of this historic neighborhood, North Square.
With a menu that features both fresh, locally procured items and imported Italian staples, Mamma Maria changes their offerings daily, so there's no getting bored of the menu here. You'll find items like lobster agnolotti featuring Maine lobster and a white truffle pasta, imported from Italy, and the portions at Mamma Maria are generous and then some, so come hungry!
Trattoria Il Panino
One of the few North End restaurants in Boston on this list that is open for lunch, Trattoria Il Panino is a classic choice for a simple, delicious Italian meal in Boston. The dining room is quite cozy and straightforward, with chefs visible from just about every table, so you can watch as your meal is being prepared.
For the ultimate in Italian comfort food, head over to the Specials Menu, where items like Mom's Quattro Carni Ragu await to give you that hug from the inside out that will take you back to your own mom's home cooking… if your mom is an Italian chef, that is.
Neptune Oyster
Voted one of the top 21 Seafood Restaurants in America by the New York Post, Neptune Oyster deserves all of its accolades and then some. This popular Boston North End seafood restaurant is the place to go for many of the classic seafood dishes New England is so well known for, like Maine lobster rolls, Nantucket Bay scallops, fried Ipswich clams, and so much more.
The dining room is fairly small and there is always a wait (typically wait time is an hour+), but this is one of the best North End restaurants Boston has, so that wait is always worth it!
Modern Pastry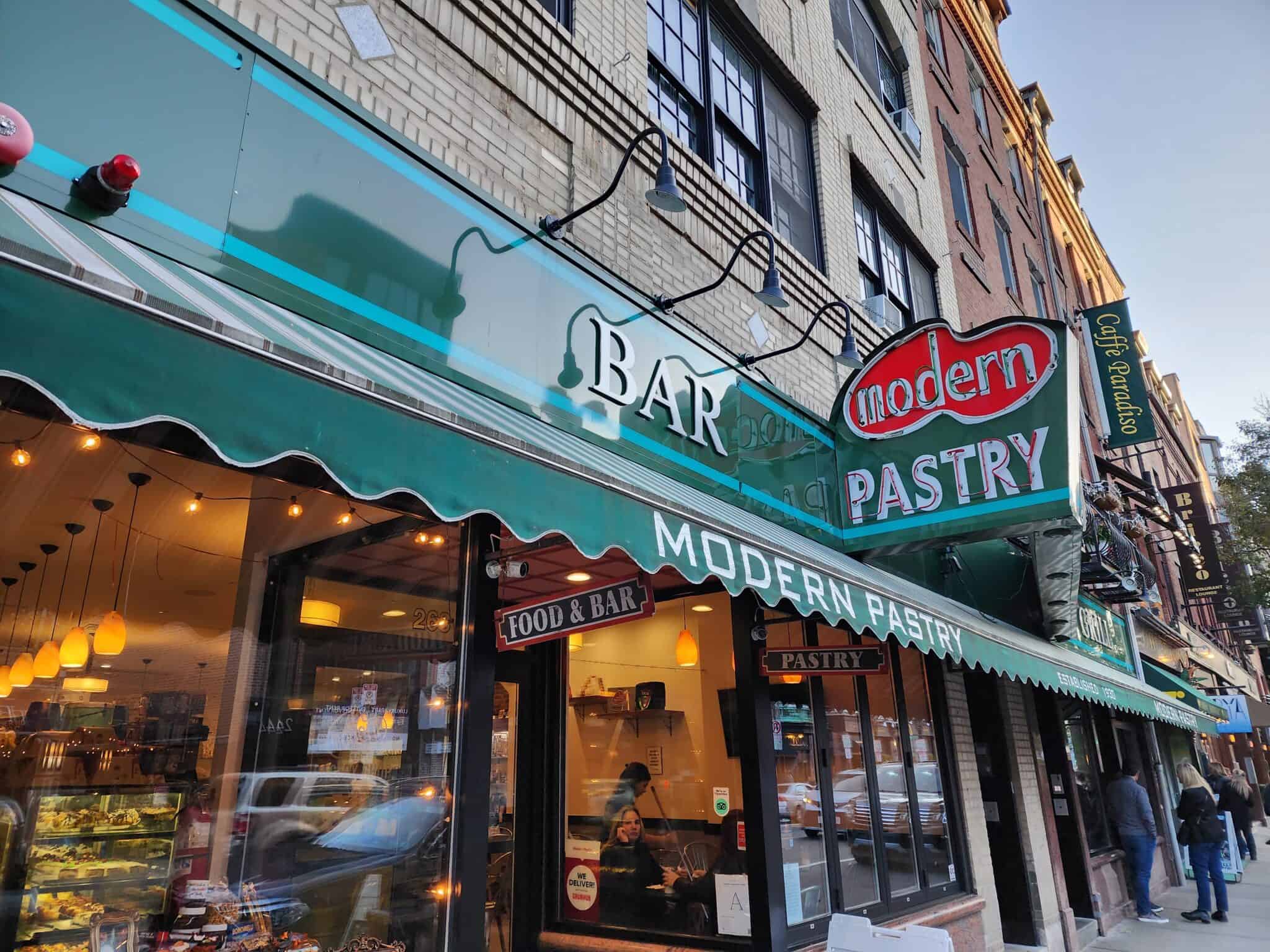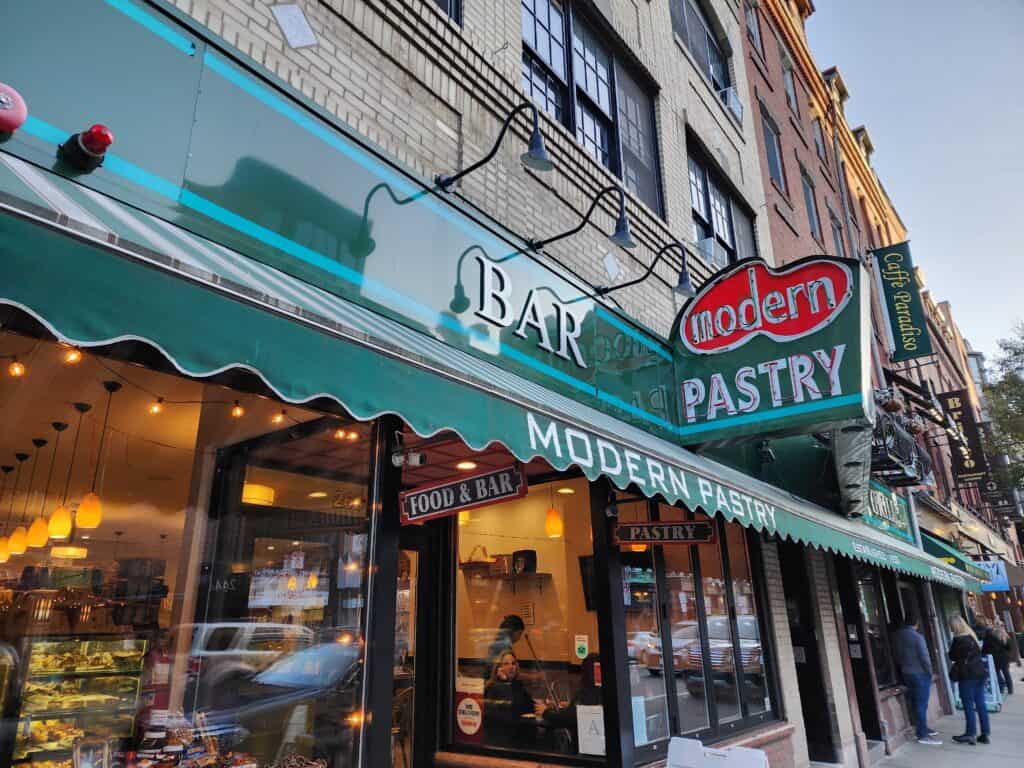 Oh, couldn't have a list of the best North End restaurants in Boston without including Modern Pastry! Right up there with Mike's Pastry, Modern Pastry is one of the go to spots in Boston for cannoli and other sweet treats.
The debate has raged for years and years about where to find the best cannoli in Boston, and Modern Pastry is one of those cannoli places you just can't go wrong with. When comparing apples to apples, we can't because we are talking cannoli here, but if you're looking for a great pastry restaurant in Boston to get a crisp, crackly cannoli filled with you favorite filing in a warm and cozy atmosphere, that's Modern Pastry!
Limoncello
Limoncello is one of the best North End Boston restaurants, and it comes with a unique origin story: the owner opened Limoncello after winning the lottery as a server! It is now a family business and business is booming, so reservations are tough to come by, but this pretty Italian restaurant is brightly decorated with an Italian mural on the wall inside.
You'll find a great variety of classics expertly prepared on the menu, and regardless of what you order, there will be no doubt as to why Limoncello is consistently rated as one of the top restaurants in North End Boston.
Regina Pizzeria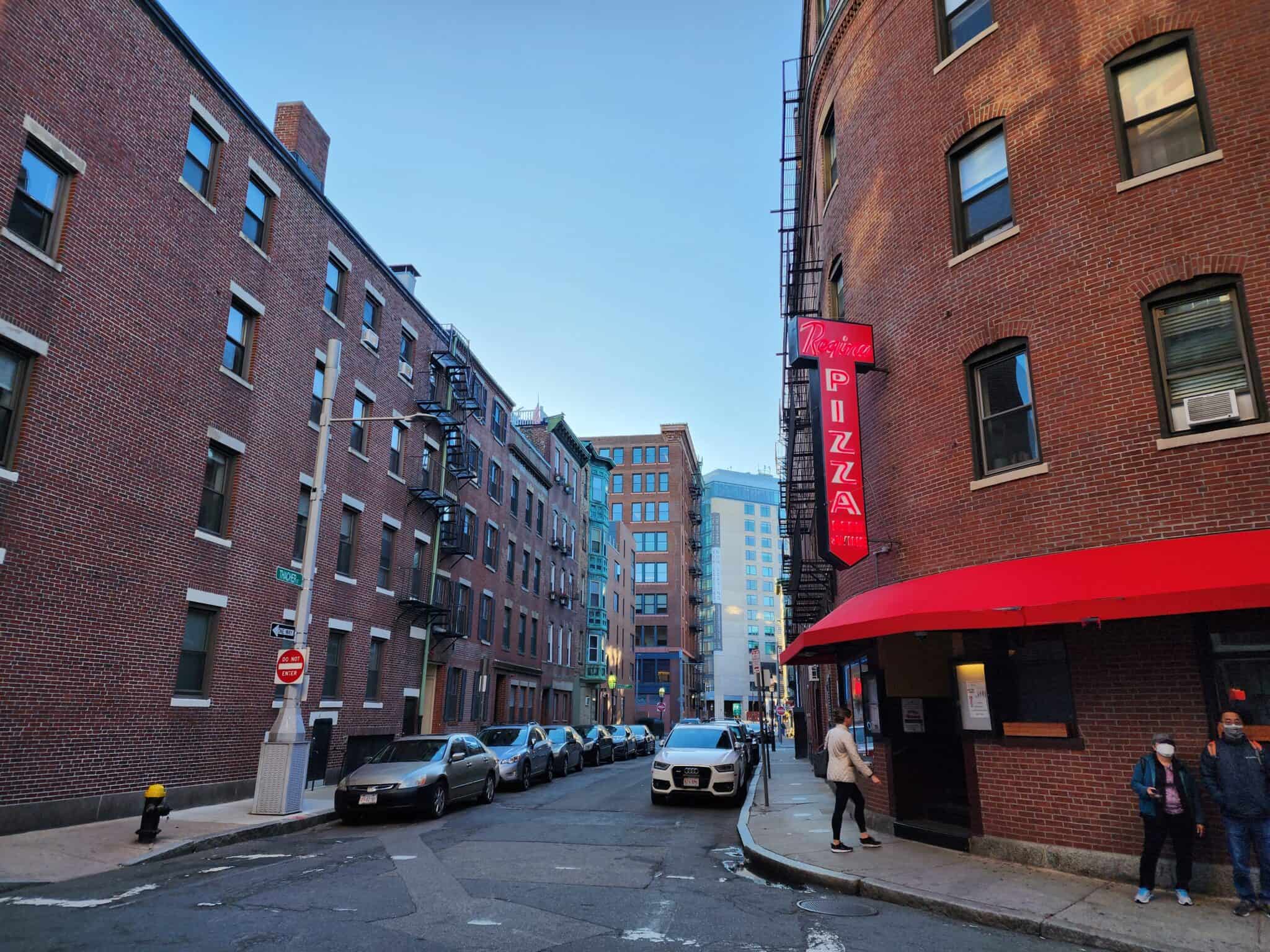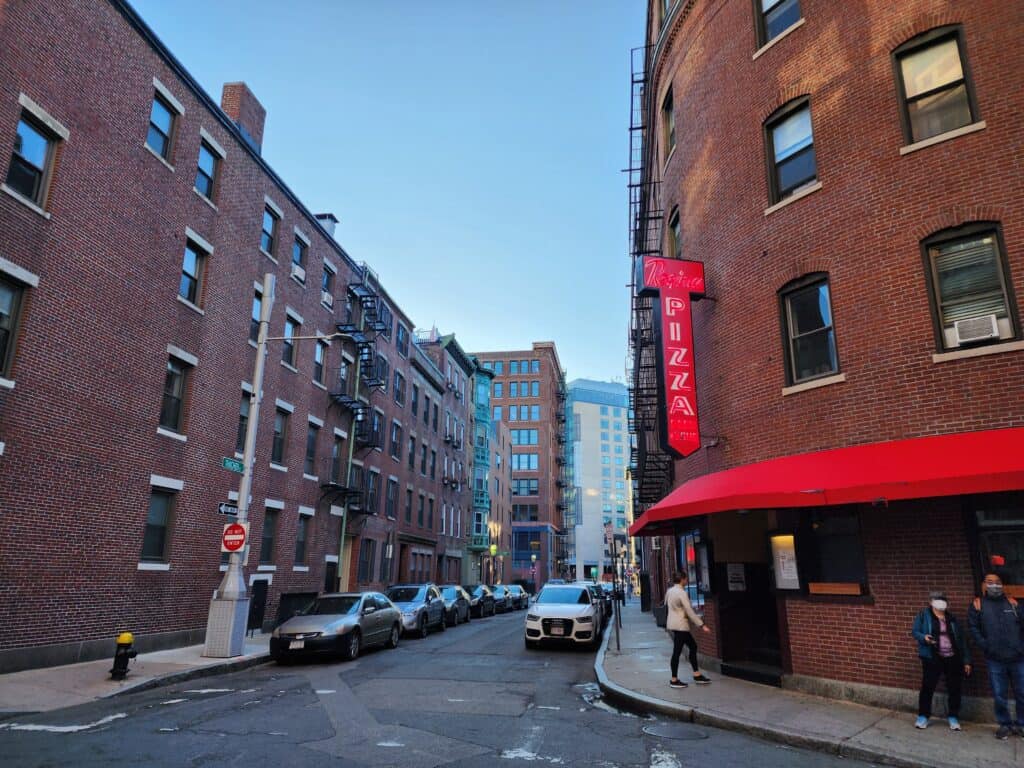 If you ask where to get pizza in Boston's North End, Regina Pizzeria is likely to be the resounding answer! Not only do they claim to be Boston's original pizzeria, but their continued popularity since 1926 speaks to how absolutely delicious their pizza is!
With a thin crust and a great variety of classic topping options finished in a classic brick oven, Regina Pizzeria is always one of the top spots for pizza in the North End.
La Famiglia Giorgio's
Always near the top of every Best North End Restaurants in Boston list, La Famiglia Giorgio's prides itself on serving up delicious, authentic Italian meals in a traditional family style dining atmosphere. The ambiance of this Boston restaurant is warm and welcoming, and the menu is too!
You'll find all the Italian classics served up in very generous portions, with favorites including the bolognese manicotti, the chicken cacciatore, and everyone's favorite, their delectable fresh baked bread served with EVOO for dipping. They even offer a gluten-free bread option! Does it get any better than this?
The Daily Catch
If you're asking around about the best seafood restaurants in Boston's North End, you're going to hear about The Daily Catch! With a simple facade and a line out the door daily, The Daily Catch has been serving up fresh caught seafood direct from the fishermen at the Boston Fish Pier for over half a century.
Pasta dishes are served in the pan, a throwback to a time when the owners didn't have enough plates to serve on, and today it's one of the many distinctive qualities about this delicious seafood and pasta restaurant. As an added bonus, guess what's directly across the street? Mike's Pastry, so you can grab one of those iconic cannolis for dessert!
Ducali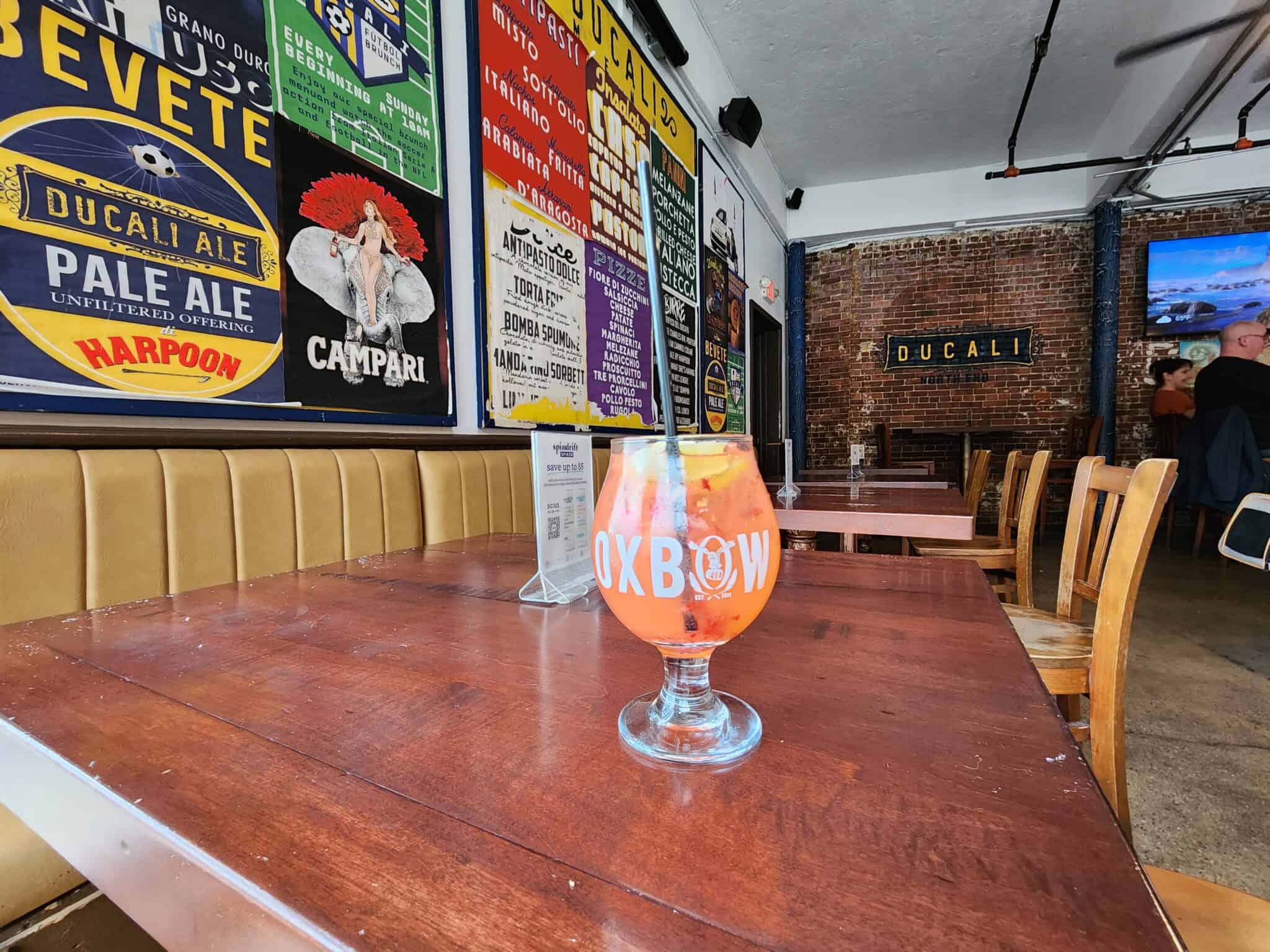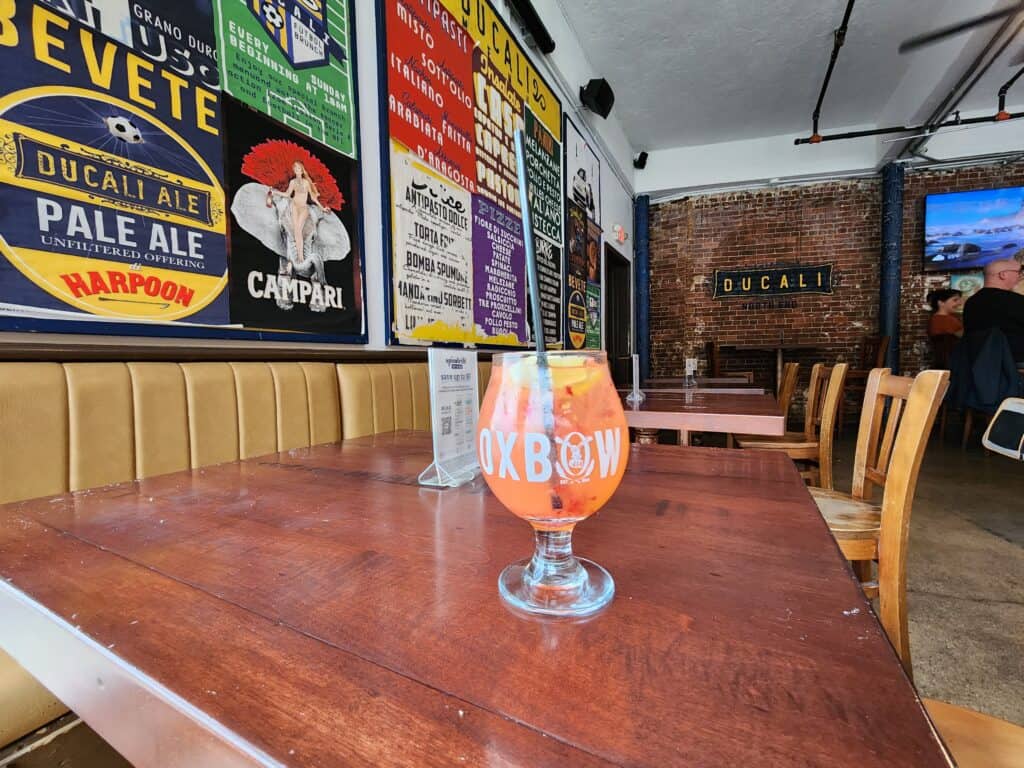 If you're looking for a pizzeria with a great craft beer selection in the North End, Ducali has got to be on the list! With a hip, comfortable, low key vibe, Ducali is a Roman style pizzeria that is open for lunch and dinner throughout the week.
Monday night is trivia night, so if you've got a few friends looking for fun in Boston's North End, Ducali is a great place to go for a bite, a brew, and a good time!
Galleria Umberto
One of the top lunch only restaurants in North End Boston, Galleria Umberto often makes the Top Hidden Gem lists because it somehow remains a bit of a hidden gem despite its decades of serving up Sicilian style pizzas! With a nondescript brick facade, you'd be forgiven for passing without noticing its there, but if you're looking for a great pizza place for lunch, keep your eyes open!
This is one of those smaller establishments that once the daily stock is out, they close shop, so don't take the hours listed on the door as gospel. It's also cash only, so come prepared!
This is not a complete list of all the best restaurants in Boston's North End, but it includes some of the top-rated, most beloved places to eat, including some of the top Italian restaurants in Boston (there's a reason they call it Little Italy!)
Whether you're looking for expertly prepared authentic Italian, fresh caught seafood, or scrumptious pastries, you'll find something to love here on this list of the best North End restaurants in Boston.
You might also like: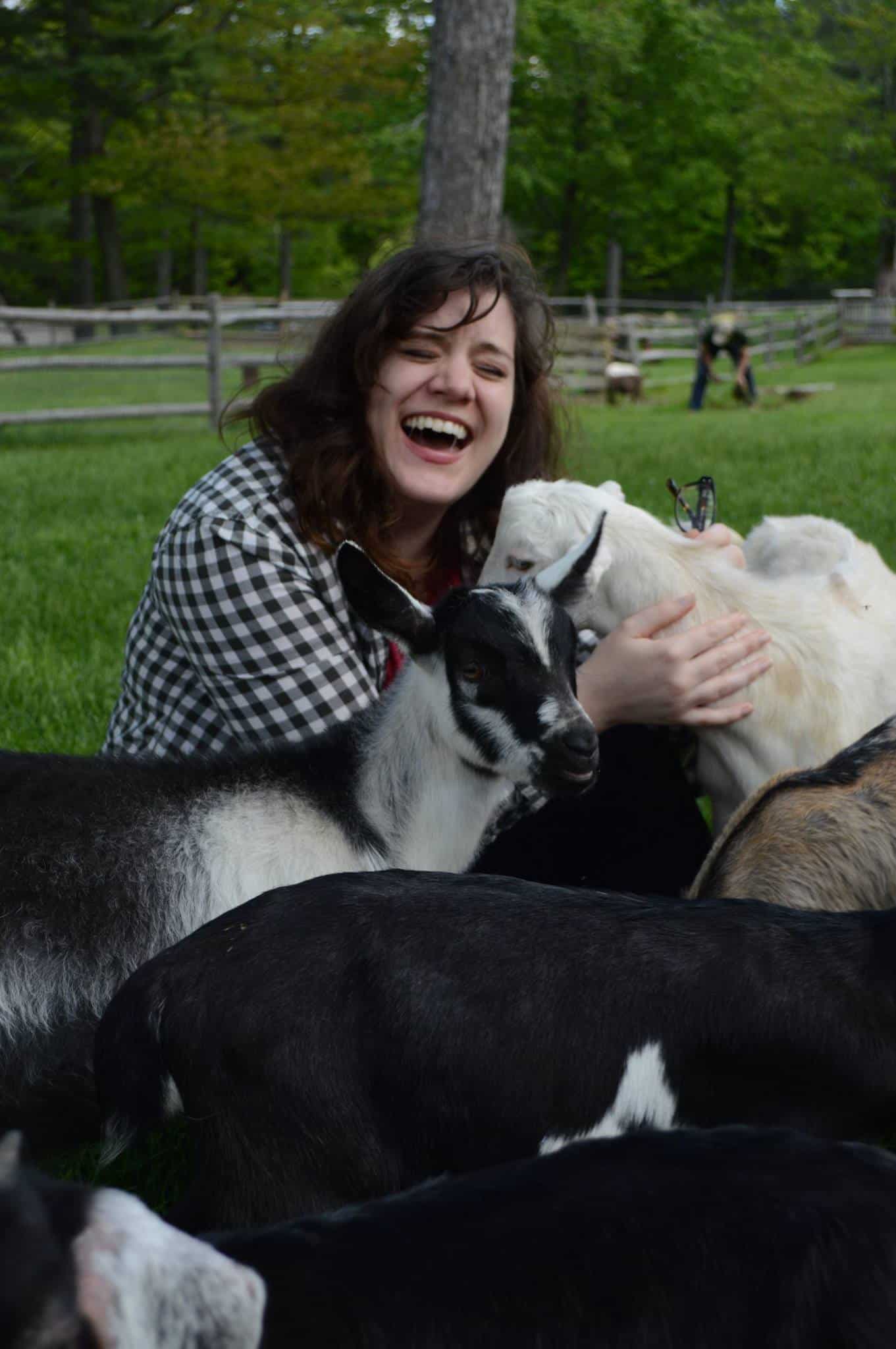 Amy Hartle is the founder and Editor-in-Chief of New England With Love, a comprehensive resource for travel in the New England region. Amy has been exploring New England since 2001. She lived in Vermont for many years and is a graduate of Plymouth State University in New Hampshire. Amy has been writing about travel for over a decade. On this site, Amy aims to share her love of New England and help you to have the best possible adventures!
Amy has been a full time blogger since 2012, and is also the publisher of Two Drifters, where she writes about couples travel and relationships, as well as Let's Adventure Baby, a family travel site. When not traveling the world or creating epic blog content, Amy can be found cuddling with her husband, son, and cats, & drinking a maple latte.