*This site uses affiliate links; if you make a purchase through these, I may receive a small commission at no cost to you.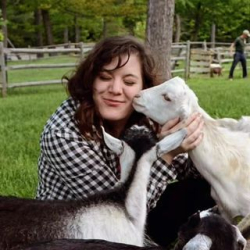 Latest posts by Amy Hartle
(see all)
Along the shores of Massachusetts, Plymouth has carefully preserved early American history and has managed to maintain its storied past in a way that welcomes anyone who wants to get a closer look for themselves. In "America's Hometown" you can see the history of the United States of America come alive, and don't worry, modern amenities like wineries, breweries, and luxury spas can be found too!
If you're touring the Massachusetts coast, Plymouth is an absolute must-visit; you'll see why in this list of the top things to do in Plymouth MA!
Oh, and if you're looking for things to do in Plymouth MA this weekend or what to do in Plymouth MA today, check out this local events calendar to see what's happening in America's Hometown during your visit!
Top Things to Do in Plymouth MA
Visit Pilgrim Memorial State Park
Situated on 11 acres, Pilgrim Memorial State Park is home to the storied boulder that is said to have been the actual stepping stone the first Pilgrims used as they stepped onto the shores of Massachusetts, although this can't technically be proven. The Plymouth Rock on display today is only a part of the original boulder, with the rest having been chipped away over the years by those hoping to carry a piece of this iconic pre-America American history with them.
This lovely waterfront park is also home to the Mayflower II, the actual scale replica of the historic vessel that carried the Pilgrims across the sea in 1620. You can board and see for yourself how the Pilgrims sailed in search of a better life on this surprisingly small ship. This is absolutely one of the top Plymouth things to do!

Stroll through Brewster Gardens
Beautiful Brewster Gardens is located in the center of Plymouth, with Town Brook running down the middle. The Pilgrims settled in Plymouth in part due to this picturesque brook; the brook provided them with fresh water, and the reeds that grew alongside the brook were used for thatching roofs.
Today Brewster Gardens is lovingly maintained as a gorgeous green space for the community as well as a place for historical reflection, with sculptures and plaques present throughout the park.
Stroll Leyden Street
Adjacent to the park is Leyden Street, the very first street the Pilgrims built on, and lovingly referred to as The First Street in America. It is an easy and quick walk to stroll this historic Plymouth street.

Immerse yourself in Plimoth Plantation
The living history museum of Plimoth Plantation lets you step back in time and see the experience of both the early English settlers and the Native Wampanoag during this time in history. The English role-playing actors are very well-educated on historic Plymouth life and questions are not only welcomed but encouraged!
The Wampanoag Homesite is staffed not by role-playing actors, but by Native People, both from Wampanoag and other Native Nations that recreate the Native experience of the time by wearing historically accurate clothing and modeling how Native people lived when the English settlers arrived. They are available to share information about the culture and history of the indigenous people both past and present and generously welcome questions.
Pay your Respects at Burial Hill
This historic Plymouth hill has been where residents of Plymouth were laid to rest since the 1620s, and Burial Hill is on the National Register of Historic Places. Mayflower passengers are buried here and the earliest grave markers would have been made of wood, but these have not survived the elements and the passage of time, and it is believed that headstones were introduced to Burial Hill in the mid-17th century. The very oldest stone present on Burial Hill today is dated 1681.
A visit to Burial Hill is a visit to both historic and hallowed ground, so be mindful of where you step and keep in mind that as tempting as it may be, touching the centuries-old stones will only cause them to deteriorate quicker, so it's best to keep hands off.
Enjoy the Flavor of Plymouth at Plymouth Bay Winery
Native grapes and berries are used to create Plymouth Bay Winery's collection of wines, so you can taste a bit of Plymouth's history here, too! Be sure to check out their wine jelly and wine cooking sauce offerings, as well. There are plenty of other wine-related goodies available here, too (décor, souvenirs, gift baskets, etc) so there are plenty of souvenir opportunities here.

Not only can you sample the lovingly crafted offerings made with the local bounty (lots of cranberry goodies after the local cranberry harvest!) but you can do it while taking in the spectacular view of Plymouth Harbor and enjoying the crisp, sea breeze, too. This is also a cute date idea if you're looking for romantic things to do in Plymouth, MA.

See the National Monument to the Forefathers
The largest granite monument in the US, the National Monument to the Forefathers is a definite must-see while in Plymouth. Standing at 81 feet tall, this giant statue sits on a hill, made of 5 smaller statues that each have deep significance, described in inscriptions in the stone.
The Jenney Interpretive Centre offers guided tours that lead to the National Monument to the Forefathers, with the founders and historians of the Jenney being particularly passionate about the founding principles of the Pilgrims that the monument is said to represent.
Take in a Show at Americana Theatre Company
If you are looking for entertainment in Plymouth Massachusetts, you've got to see what's onstage at Americana Theatre Company! You might find a classic stage production, a musical review, a fundraiser or more at this professional theatre in Plymouth.
Visit the Plimoth Grist Mill
Formerly known as the Jenney Grist Mill, the Plimoth Grist Mill is now a part of Plimoth Plantation's historical representations of life in the Pilgrim era. The actual mill is a reproduction of the mill that was originally built in its spot in 1636, with many parts being salvaged from a mill that was built in the early 1800s.
What's extra cool about the Plimoth Grist Mill is that it still works! You can watch the corn being milled right before your eyes. Plus, a selfie with the 14-foot working waterwheel in the front is an excellent souvenir of your visit to Plymouth!
Go to the Jabez Howland House
The Jabez Howland House is the only house remaining in Plymouth that actually had Pilgrims living in it at one time, and it is now a museum on the National Register of Historic Places, and this two-story house is beautifully maintained to show what life looked like in the 17th century.
Filled with period artifacts, you can walk through Jabez Howland and feel the history basically buzzing in its exposed timber beams. Tour guides share a detailed history of both the house and its Pilgrim ancestors. This beautiful home was built in 1667 and is absolutely worth a visit during your trip to Plymouth!
Take in the Sights at Plymouth Beach
Technically, you can swim at Plymouth Beach, but it is very, very rocky and most go simply to take in the sights. If you're looking for a place to breathe deep in the sea air and hear the waves crash on the shore, this is the place in Plymouth MA to go! Be sure to get a guest pass from the town if you don't have a resident sticker.
Check out the Pilgrim Hall Museum
The oldest continuously operating public museum in the US, Pilgrim Hall Museum is a must-visit if you are interested in seeing a wide and varied collection of artifacts and documents from the Pilgrims, including items brought over on the Mayflower.
The museum is careful to include the Wampanoag in recounting the history of Plymouth and details the relationship between the English settlers and the Native People from the first recorded historical interactions and through the travesty of King Philip's War.
Go for a Dip at Morton Park
Morton Park is Plymouth's largest park and contains hundreds of acres of forest and shoreline. There are beaches for swimming, seasonal lifeguards, restrooms, and concessions, and footpaths that are perfect for a little stroll by the water.
Enjoy a Flight at Mayflower Brewing Company
If you're looking for things to do in Plymouth MA for adults, head to Mayflower Brewing Company to sample some of their craft brews. One of their signature brews is New World, an American IPA that delivers bold fruit flavors with a mild bitterness. You'll also find live music and food events throughout the year, so definitely consider a stop at Mayflower Brewing Company the next time you're visiting Plymouth MA!
Get out on the Water!
Whale watching with Captain John Boats is always a great way to get out on the water, and whale watching season typically runs from April through October. Captain John Boats also claims a 99% success rate for whale-spotting on their trips, so they provide a complimentary pass to return and try again if you are in that rare 1% that doesn't see a whale during your tour!
If you're not too interested in whale watching, look into taking a cruise on the Pilgrim Belle paddlewheel boat. Captain John Boats offers private charters, Harbor Cruises, and Sunset Cruises; how lovely does a Sunset Cruise around Plymouth Harbor sound, with your favorite people and your favorite beverage from the Pilgrim Belle's full-service bar?
Stay at Mirbeau Inn and Spa
Are you looking for romantic things to do in Plymouth MA? Book a room at beautiful Mirbeau Inn and Spa and treat your partner to a little luxury and elegance during your Plymouth romantic getaway.
Click Here to Check Prices & Book!
Plymouth Massachusetts is a great destination for any getaway; there are so many great attractions in Plymouth MA, and you're sure to have a good time in America's Hometown. Come for the history and stay to make some of your own!
---
You might also like:
5 Best Places to Visit in Massachusetts
15 Best Beaches in Massachusetts
9 Must-Visit Restaurants in Plymouth MA
---