With picturesque towns bursting with New England charm, there's more than just fall foliage in Connecticut to call you to the Nutmeg State in autumn.
Not only does fall in Connecticut mean all kinds of great autumn activities to keep everyone amused, but it also boasts the longest fall foliage season in New England. This translates to more time enjoying the spectacular color show that Mother Nature puts on each and every year!
Between the rolling hills, sparkling bodies of water, and well over a hundred state parks and forests, The Nutmeg State offers plenty of scenic opportunities for leaf-peeping. These are just a few of the top fall foliage destinations in Connecticut!
Connecticut Fall Foliage Tracker
So, when is peak fall foliage in Connecticut?
Well, remember fall foliage is fickle (hehe!) in that there are variables to each and every year's fall colors, including environmental and weather conditions.
Were there sufficient rains throughout the year? Was there an early cold snap? Things like this will factor into how vibrant the peak fall colors in Connecticut will be.
Peak fall foliage in Connecticut begins in the northeast and northwest corners of the state around the first week of October and slowly spreads south before culminating in a last stand of sorts on Connecticut's southern shores, typically lasting into the first week or so of November.
Of course, the best way to catch the peak colors of fall foliage in Connecticut is to follow a real time fall foliage tracker! This tracker will show you current fall foliage in Connecticut so you can plan your CT autumn trip.
Fall in Connecticut
Norfolk
Nestled in the northwestern corner of the state, Norfolk is one of those storybook Connecticut towns that is absolutely brimming with beauty all year round, and come fall, it bursts open with all of autumn's glory.
The tiny town of Norfolk has not one, not two, but three (!) state parks that host impressive views, perfect for a hike this fall in Connecticut.
Haystack Mountain State Park has a trail that takes about twenty minutes to lead to a 34-foot-tall observation tower, providing a spectacular CT fall foliage view of the hills below.
Campbell Falls State Park is a regional favorite, with rushing waterfalls that provide a lovely soundtrack as you hike. The hike itself is fairly easy and the pay off is huge as you can get very close to the actual falls.
Dennis Hill State Park is a 240-acre expanse that features multiple trails for hiking through the autumn foliage. Follow the Dennis Hill Gazebo Loop Trail to make it to the gazebo overlook that looks out across the surrounding hills.
Don't forget to check out the rest of Norfolk, too. Stop by beautiful Infinity Music Hall and Bistro for dinner and a show at this historic concert hall, originally built in 1884.
Kent
Litchfield Hills is the region in northwestern CT that contains everything that is quintessential New England: waterfalls, covered bridges, gently rolling hills, and picturesque villages.
Kent is one of Litchfield Hills' most adorable towns and one of the most charming New England towns to visit in the fall.
Kent Falls State Park offers a fantastic opportunity to get up close and personal with over 250 feet of rushing water that stretches out over a quarter of a mile down to the Housatonic River.
Not only does Kent allow you to get that waterfall mist experience surrounded by the blazing hues of the turning autumn leaves, but you can also explore Bull's Bridge, the historic covered bridge that crosses the Housatonic.
Conveniently, there's a parking area nearby so you can get out and take that perfect "Bridges of Madison County vibe" type selfie with this historical bridge.
Mohawk State Forest
Another Litchfield Hill gem, Mohawk State Forest stretches across Goshen and Cornwall. You can either hike or drive to the lookout tower, but make sure you make it up there because you will be rewarded with breathtaking views of the Taconic, Berkshire, and Catskill mountain ranges.
This is a prime Connecticut fall foliage photo opportunity; you'll see when you get up there!
If you're driving up, enter via the Toumey Rd entrance and turn right at the "T" onto Mohawk Mountain Road and follow it all the way to the lookout tower at the end.
Simsbury
Moving further into Central Connecticut, Simsbury offers much to do and see in this quaint Farmington River Valley town.
Talcott Mountain State Park is 574 acres of protected fall foliage, best viewed from Heublein Tower, the 165-foot tall tower that perches atop the highest point of Talcott Mountain, providing stunning panoramic views as far as the eye can see.
As incredible as Heublein Tower (and its views!) may be, Simsbury has even more to offer for Connecticut fall fun.
Old Drake Hill Flower Bridge was originally built in 1892 but has since been reimagined as a pedestrian/bike path/gathering spot over the Farmington River, and is lined with carefully tended flower boxes and hanging baskets.
This lovely blooming bridge is a true testament to how New England charm can respectfully update beloved historical landmarks in compelling and creative ways.
For a little spooky seasonal fun, head over to Flamig Farm for their Halloween Haunted Walk Through, a family friendly spooky, yet not terrifying experience to get you in the spirit for all things Halloween!
Pachaug State Forest
At 26,477 acres and covering six towns, Pachaug State Forest is the largest state forest in all of Connecticut. There is a LOT to explore in this beautiful state forest, including boardwalks that guide you over the low-lying wetlands, natural rock mazes, and numerous campsites, but the bread and butter destination is Mount Misery outlook.
Don't be misled by the name! The hike to get up to Mount Misery outlook is fairly straightforward on a well-marked trail through the forest, with hikers only having to go up 232 feet to make it there.
Once there, you'll have no idea why it's called Mount Misery because the Connecticut fall foliage views are anything but!
Mystic
This lovely little waterfront village is a must-visit while in the state, and not just to visit Mystic Pizza!
There are so many fun things to do in Mystic, but its location on the southern shores of Connecticut means you can catch the fall foliage here at the end of the season, typically late October and into the first week or so of November.
There is something magical about cruising down the Mystic waterways, surrounded by the blazing autumn colors that frame the river.
If you happen to be in Mystic on the 3rd Saturday of October, you might even be able to catch the Annual October Witch Paddle on Mystic River, where anyone can dress up as a witch or a warlock and take to the river on their stand up paddleboards to "fly" across the water!
There are so many interesting things to see and do in this little pocket of Connecticut, but one absolute must is a visit to B.F. Clyde's Cider Mill, the oldest steam-powered cider mill in the United States.
You can watch cider being made and pick up some of the region's favorite apple cider products to take home, including hard cider and apple cider doughnuts. Demos happen Saturday and Sunday.
Sleeping Giant State Park
Sleeping Giant State Park is in Hamden, near the southern shore, meaning this CT fall foliage destination can be visited in late October and very early November.
This 1500-acre state park is an absolute gem for all seasons, but as the leaves begin to change color this spot becomes a mecca for all hoping to get a good bird's eye view of the treetops as they blaze their ruddy crimsons, burnt oranges, and vibrant golds.
The Tower Trail leads to the four-story stone observation tower that gives you this incredible view; this hike is worth every single step! Accessing scenic vistas during Connecticut's foliage season is pretty much always worth it, right?

Less than twenty minutes north of Hamden is 1800-acre Hubbard Park in Meriden. This entire park is lovely for fall foliage viewing, but a quick hike (or drive) up to the Castle Craig stone lookout tower provides breathtaking views of Sleeping Giant mountain range, the sparkling waters of Long Island Sound, and the Berkshires.
Not only is the view amazing, but Castle Craig is also pretty cool because, well, it looks like a castle!
Fall in Connecticut Things to Do
Take a CT Fall Foliage Train Ride
The Essex Steam Train & Riverboat, the Railroad Museum of New England, and the Connecticut Trolley Museum all offer fall foliage train rides in Connecticut, so check out their websites to see what they've got scheduled for this year!
Go Apple Picking
Perhaps one of the most quintessential Connecticut fall activities there is, apple picking is the perfect way to bring in the season!
Apple picking in Connecticut typically begins around mid September, so it's one of the first fall fun activities to really kick off in the region.
You've definitely got your pick when it comes to where to go apple picking in Connecticut!
Silverman's Farm in Easton offers yummy baked goods from their Country Market, and adorable animals to visit at their animal farm. That kinda hits all the bases for a fun fall apple orchard experience, right?
Pumpkin Pick!

If it's fall in Connecticut, it's pumpkin season! Something about the bright orange pumpkins laid out in a field surrounded by fiery fall foliage that's just perfectly emblematic of fall aesthetic.
There are plenty of pumpkin patches in CT, and Riverview Farms is a great option for those looking for quaint CT pumpkin patch fun.
They also put on a fall festival each year at the Old Cider Mill on Main Street, so check back in with their websites for details for this year.
Get Lost in a Corn Maze
Pretty much the only time getting lost is an intentional thing, corn mazes are just good, old fashioned fall fun!
There are some great corn mazes in Connecticut, including some that incorporate some spooky Halloween themes.
Castle Hill Farm in Newtown is particularly picturesque with fall colors ablaze, and they even host a cool night flashlight maze that includes a bonfire, live music, food trucks, and basically all the things you need for a fun fall night in Connecticut!
Go for a Fall Foliage Drive
Fall foliage driving can be as simple as getting from point A to point B, but heading to areas like Litchfield Hills and the Connecticut River Valley means scenic drives are a given!
Explore Abandoned Places & Ghost Towns
Autumn is definitely the perfect time of year to explore some of the abandoned places and ghost towns in CT!
Gay City in Hebron is home to an abandoned mill town, and due to its current designation as a state park, you can thoroughly explore this incredible space while fall colors are at their most vivid!
Oh, and if you're planning on staying a few days, be sure to look into some of the charming cabin and unique vacation rental options available in the Nutmeg State.
Wherever you decide to go to enjoy autumn in Connecticut, have fun checking out that fabulous fall foliage!
---
You might also like:
---
Pin this post for future travel planning!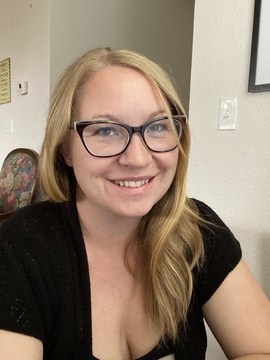 Kendra Paulson is the writer behind the content on Has Baggage, Still Travels on IG and FB, where she creates original Content to Cultivate Our Best Selves. She loves to travel and explore new places with her husband and two kids, which is a good thing because their military family moves every couple of years to a new place for a new adventure! A mix of every place she's ever lived, Kendra likes to think she brings a little taste of the plains of the Midwest, the coastal Southeast, the desert of the Southwest, and the lush Hawaiian Islands to everything she works on.