*This site uses affiliate links; if you make a purchase through these, I may receive a small commission at no cost to you.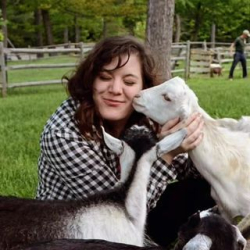 Latest posts by Amy Hartle
(see all)
New England is a part of the USA that has a wide variety of terrain, so you can find dramatic coastal cliffs, mountainscapes, scenic countryside, and more while visiting the area. Taking scenic drives in New England (or a complete New England driving tour) is an excellent way to see this beautiful part of the country, and you'll find some great points of interest along the way, too.
Whether you're looking for fall scenic drives in New England, beautiful routes along the coast, or just a short yet pretty New England drive, you'll find what you're looking for on this list of scenic drives in New England.
Scenic Drives in New England
Scenic Drives in New Hampshire
New Hampshire Route 112 (Kancamagus Highway)
Location: Conway to Bath
Distance: 56.39 miles
This scenic drive in New England is world famous for its spectacular fall foliage views, but this drive through the White Mountain National Forest is always beautiful! A winter drive on this scenic route is very likely to be snowy, however.
The Kancamagus Highway, also known as "The Kanc," is extraordinarily scenic with several opportunities for pull off spots to stop and take in the incredible views.
One thing to be aware of is that there are no gas stations or food spots along the actual Kancamagus Highway, so fuel up before you hit the road!
Where to Stop:
The Lake Winnipesaukee Loop
Location: The Lakes Region
Distance: 97 miles
This New England scenic drive takes you all along New Hampshire's largest lake and through adorable NH towns like Alton, Meredith, Moultonborough, and Wolfeboro. You'll even find views of Ossipee Mountain Range on this pretty New Hampshire drive.
This scenic loop goes all the way around the lake, so there are plenty of great towns to see and places to stop, so this is a fun day trip drive in New England!
Where to Stop:
The Coastal Byway (Route 1A)
Location: Portsmouth to Seabrook
Distance: 18.5 miles
Interested in a scenic Seacoast drive? Then you'll love the Coastal Byway, taking you through darling New Hampshire towns like Portsmouth, New Castle, Rye, North Hampton, Hampton, and Seabrook.
This coastal drive in New England will allow you plenty of places to stop and explore, including Hampton Beach. This is a fun summer scenic drive in New England because who doesn't love a walk on the beach in the summer?
Where to Stop:
Robert Frost Scenic Byway
Location: Southern New Hampshire
Distance: 43 miles (The Old Stagecoach Byway and the Robert Frost Byway combined)
This scenic route in New England is actually the Robert Frost Scenic Byway and The Old Stagecoach Byway combined, providing a gorgeous drive through some of rural New Hampshire's prettiest places.
The Robert Frost Byway leads to the Robert Frost Farm State Park in Derry, the former home of Robert Frost and one of the most beautiful historic homes in New England. This is a great New England drive for literary buffs, especially.
Where to Stop:
Scenic Drives in Maine
Moosehead Lake
Location: Kennebec and Moose River Valley
Distance: 59 miles
Following Route 15 from Jackman to Kokadjo, the Moosehead Lake Scenic Byway in Maine is one of the coolest scenic drives in New England, especially if you are looking for lake views!
Moosehead Lake is a fun Maine vacation destination any time of the year, so if you're looking for outdoors fun in Maine, this New England scenic byway puts you in a great spot for that.
Enjoy Moosehead Lake fun and views of the forests, lakes, and rivers along the way.
Where to Stop:
Moosehead Lake
Mount Kineo
U.S. Coastal Route 1
Location: Kennebunkport to Bar Harbor
Distance: 200 miles
If you're looking for a beautiful coastal scenic drive in New England, you've got to consider US Coastal Route 1. This coastal drive meanders along near the dramatic Maine coast, offering an opportunity to see rugged cliffsides, gorgeous lighthouses, and beautiful little Maine towns.
This is one of the most popular summer scenic drives in New England, and of course, Kennebunkport is a fantastic summer vacation destination in Maine! There are plenty of interesting things to see and do along the way in Biddeford, Old Orchard Beach, Portland, Brunswick, Rockland, and beautiful Bar Harbor, of course.
Where to Stop:
Acadia All American Road from Trenton to Acadia
Route 3 will take you right into Bar Harbor, where the Acadia Byway will lead you through historic Bar Harbor and several of the most popular Acadia National Park attractions, including the dramatic old-growth forests that are always a beautifully scenic sight.
Consider stopping at Sand Beach and Thunder Hole, two must-visit places in Acadia. Getting out to hike is a great way to explore more of this beloved national park, and there are plenty of camping opportunities, cabin rentals, and vacation rentals nearby, as well.
Where to Stop:
Scenic Drives in Vermont
Route 100
Location: Wilmington to Jay
Distance: 184 miles
Often considered the ultimate fall road trip in Vermont, this New England scenic drive is absolutely stunning as the leaves put on their annual color show. Route 100 really offers a lot in the way of gorgeous views an fun things to see and do.
There's adorable little Vermont towns that are absolutely lovely places to visit any time of the year, like Weston, Ludlow, Waterbury, and Stowe, and plenty of scenic areas to get out and stretch your legs!
Where to Stop:
Route 9 – The Molly Stark Byway
Location: Brattleboro to Bennington
Distance: 40.1 miles)
This is on the shorter side of the scenic drives in New England on this list, but this lovely winding road is certainly a scenic drive worth taking!
Route 9 will take you through beautiful Brattleboro and Bennington, both absolutely adorable small towns in Vermont that are well worth a visit! There are plenty of things to see and do on this short scenic drive in New England.
Where to Stop:
Route 7
Location: Bennington to Burlington
Distance: 122 miles
Route 7 is a particularly scenic drive in New England, and Route 7 even goes on through Massachusetts and Connecticut, so just keep driving if you'd like a longer New England road trip!
Route 7 between Bennington and Burlington offers gorgeous mountain views, beautifully scenic lake views, and plenty of picturesque winding road to drive on. There's plenty to see along the way in cute towns like Manchester, Rutland, Middlebury, and more, and if you'd like an even more scenic route, take route 7A between Bennington and Manchester.
Where to Stop:
Rhode Island
Ocean Drive
Location: Fort Adams Park to Bellevue Ave
Distance: 10 Miles
Newport is an incredible place to visit any time of year, but it is also the home of one of the most spectacular scenic coastal drives in New England!
Ocean Drive is a 10-mile seaside drive that takes you along the southern shore of Newport. It is one of the prettiest New England scenic drives for ocean views, but it's also a great drive to ooh and ahh over the Gilded Age Newport mansions!
Stop and enjoy some of the best sights in Newport like Castle Hill Lighthouse, Fort Adams Park, Brenton Point State Park, and of course, those beautiful historical mansions. Taking the official Newport mansion tours is the perfect way to get the full experience.
Where to Stop:
Brenton Point State Park
The Breakers
Marble House
Rough Point
The Elms
Connecticut
Connecticut State Route 169
Location: Norwich to Woodstock
Distance: 36 miles
When it comes to New England scenic drives, traveling along tree-lined roads that meander through lovely historic communities and scenic farmlands is a fantastic way to experience classic bucolic New England charm.
Beginning in Norwich and reaching on up to Woodstock at the Connecticut/Massachusetts border, Route 169 offers a gorgeous drive through some of the cutest small towns in Connecticut like Waterbury, Pomfret, and Woodstock, home of the stunning Roseland Cottage.
Where to Stop:
Connecticut Shoreline Drive
Location: New Haven to Stonington Borough
Distance: about 80 miles (depending on which routes you take!)
This coastal New England scenic drive is actually several different stretches of road, but following along with Connecticut's beautiful coast is a great way to enjoy the lovely sights of Long Island Sound and all the beautiful beach towns along the way.
Start off in New Haven, traveling south on Rt 337 to Rt 142 to Rt 146, you'll catch glimpses of the lovely Connecticut Thimble Islands as you head towards Guilford. Connect with Route 1 to go through Madison towards Old Saybrook and East Lyme, all adorable coastal towns in Connecticut with plenty of great things to see and do.
As you leave Old Lyme, hook up with Rt 156 to venture into coastal Niantic before joining back up with Rt 1 and then I-95 to cross the river back over to Rt 1 and into Mystic. The route might not seem straightforward, but the great coastal towns you'll get to see along the way will be well worth it!
Where to Stop:
Eat in Little Italy, New Haven
Hammonasset Beach State Park, Madison
Harvey's Beach, Old Saybrook
Rocky Neck State Park, East Lyme
Mystic Aquarium, Mystic
Massachusetts
The Berkshires
Location: Stockbridge to Williamstown
Distance: 35 miles
For a scenic New England drive through the beautiful Berkshires, the stretch of road between Stockbridge and Williamstown delivers! The rolling hills and scenic countryside of the Berkshires provides gorgeous views, and the towns you'll encounter are perfect places to stop and explore.
You'll follow route 7 and drive through gorgeous towns like Stockbridge, Lenox, Pittsfield, North Adams, and finally, Williamstown, home of Williams College. There are museums, gardens, great places to eat, vacation rentals and cabins to stay in, and so much more along this scenic New England route. This is also a particularly scenic fall foliage drive in New England, too!
Where to Stop:
Essex Coastal Scenic Byway
Location: Gloucester to Newburyport
Distance: 24 miles
The Essex Coastal Scenic Byway is Massachusetts' Route 33 to Route 1A along the historic coast of MA. This New England scenic road takes you through a variety of historic towns, farms, and scenic sights, including New England's largest salt marsh!
Travel through Gloucester and check out the impressive Hammond Castle Museum, then move on to beautiful Essex and its Crane Wildlife Refuge. Stop to grab a bite at the Clam Box in Ipswich before traveling on to lovely Newburyport and its many things to do, like hang at Plum Island Beach and enjoy Maudslay State Park.
Where to Stop:
Hammond Castle Museum, Gloucester
Crane Wildlife Refuge, Essex
Eat at the Clam Box, Ipswich MA
Plum Island Beach, Newburyport
Maudslay State Park, Newburyport
New England is a beautiful area of the country, so even just driving from Point A to Point B during your New England vacation is likely to be a nice drive, but if you're looking for stunning scenery and interesting sights to see, start here in this list of New England scenic drives!
You might also like:
6 Scenic Drives in New Hampshire That Will Stun You