*This site uses affiliate links; if you make a purchase through these, I may receive a small commission at no cost to you.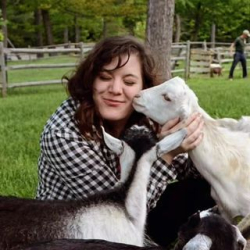 Latest posts by Amy Hartle
(see all)
With all of the fantastic and delicious restaurants in Massachusetts, who wouldn't want to go on one of the many food tours in Boston? From seafood to dinner cruises and everything in between, this article truly does include the best of the best.
Boston is a great foodie city! There are unique restaurants all around town, from lesser known vegetarian favorites to the lauded North End restaurants, the best cannoli spots, breweries, coffee shops, and everything in between, this is a city that knows good food!
No matter what type of food you like eating, you'll be able to try it out during any of these Boston food tours. For a real treat, consider going on one of the North End tours to try the delicious food that the Italian neighborhood in Boston is known for.
Here are all of the best food tours in Boston, in no particular order.
Best Food Tours in Boston
First up is the Guided Walking Tour with Seafood Tasting! This is one of the more popular food tours in Boston and costs about $129 per person. During the tour, you'll be able to try some of the foods that the city of Boston is most well known for, including clam chowder and lobster rolls.
The tour is about 2.5 hours long and, of course, includes a great walking tour of Boston's North End. You'll also have four foods included with the price (lobster roll, clam chowder, lobster mac and cheese, and a dessert), but you can, of course, purchase more if you'd like to.
Be sure to be on the lookout for Fanueil Hall and the Paul Revere House, some of the best landmarks that you can find in the entire city.
This buffet lunch or dinner cruise is one of the easier food tours in Boston if you'd rather relax while trying delicious food and touring the city! Not only will you be on the Boston Harbor so you can check out the city's skyline, but you'll also be able to listen to amazing live music during the trip.
Tickets cost about $81 per person, and the tour is about two to three hours. Choose between attending during lunch or dinner; both are great options, but you may get the sunset view in the evening. Plus, there's unlimited coffee and tea during the trip.
There are also multiple decks on the cruise ship, so you can stay warm while cruising on the water. What could be better?
Offered through the always popular Bites of Boston Food Tours, you're not going to want to miss out on this one! The Classic Bites of Boston Tour & Optional Beer Tasting tour lasts approximately 3 hours. You'll make your way through downtown Boston and stop at different local restaurants along the tour to try Boston signature dishes like lobster rolls, Boston Baked Beans and Brown Bread, Boston Cream Pie, and more.

Along the way, you'll be stopping by famous historical landmarks that are by the Freedom Trail. Your guide will be teaching you about the food culture in Boston and the local landmarks that are worth seeing, and if you upgrade to the beer tasting portion, you'll get to stop by two historic taverns for craft beer tastings, too!

Do you love Italian food? This is the best of the food tours in Boston for you! With tickets starting at $69 per person, this tour is one that's filled with traditional foods and the history of the North End, one of Boston's most beloved neighborhoods.
The tour lasts approximately two hours long as you get to learn all about the area. Plus, you'll, of course, pop into a historic bakery that's been run by the same family for generations.
Many food samples along the tour are included with your price, but you can purchase more at each place that you visit if you want. Entrance to the historic Old North Church is also included with your ticket price.
If you're looking for a Boston walking food tour that is capped at only 12 participants to maximize the experience for all, check out this Boston Walking Tasting Food Tour. Not only do you get to sample and enjoy Boston classics like handmade lobster ravioli, clam chowder, Italian sandwich, and more, there is also a secret dish that will be shared once you arrive at the tour.
Clocking in at about three and a half hours, this is a tour you'll want to make some time for, but it's well worth it to try some of the tastiest foods in Boston while also learning some insider's tips on how to bypass the longer lines for classics like lobster rolls!
The best Boston food tours are often the ones that artfully combine the historic sites with signature Boston foods, and this Boston Historic Taverns Tour does just that! Not only will visitors be able to enjoy a beverage in two of the most popular historic taverns in Boston, but you'll also be able to sample some of the best tavern snacks in Boston!
In addition to historic taverns, you'll also be able to explore historic neighborhoods like Beacon Hill, the North End, Charlestown and others, plus there's a ferry ride through historic Boston Harbor, too!
This is yet another of the food tours in Boston that takes place in the North End. This two-hour tour is excellent for those who want to explore Quincy Market and the North End with a guide who will teach them all about the area.
Tickets are about $60 depending on the time of year. You'll not only be able to try fantastic pizza and bread, but you may even get a tasty cappuccino if it's cold too! Italy is known for its coffee, you know. Start at the Sam Adams Statue in Fanueil Hall Square and end at the beautiful Rose Kennedy Greenway.
Who wouldn't want to go on a tour of the most famous foods in Boston!? This private and all-inclusive tour is a bit pricer at about $318 per person, but that's because it literally includes everything. You won't have to worry about paying anything extra during your tour.
The tour is about three hours long and starts at the Aquarium T station. You'll then head over to get Boston clam chowder, try Sam Adams beer, get pizza at the Boston Public Market, have Boston Cream Pie, and then depart from your guide at Haymarket T station. It's a packed schedule that's well worth the price!
This tour takes place mid-day, starting around noon and ending at approximately 3 p.m. The great thing about this is that you'll literally be with the tour guide with just your group because it's completely private.
Next up on this list of the best food tours in Boston is the Historic Taverns Tour. This is a more unique tour than others on this list, as you'll be visiting a bunch of pubs and taverns along the way!
With tickets starting at $89 per person, this is a mid-range priced tour. It lasts about three and a half hours and starts right in Boston's North End, as do most tours in the city.
Some of the top highlights of the tour include having a point at the Oldest Tavern in America (1795), going on a ferry across the Boston Harbor to see Bunker Hill Monument and the USS Constitution, and having a drink at the Headquarters of the Revolution.
The North End to the Freedom Trail tour is great if you want to combine food and history. Tickets start at $99 per person, and the tour includes an entrance fee to the historic church, a local treat surprise, and of course, food samples along the way.
Some iconic highlights include visiting the Rose Kennedy Greenway, Hanover Street, the Custom House Tower, Faneuil Hall, and Quincy Market. You'll see the famous brownstone buildings along the way, too, that Boston is pretty well known for.
Okay, so this one is a brewery tour in Boston that just happens to include lunch or dinner, but we couldn't resist including it because it is such a great value! If you are a lover of spirits, you will love this tour that offers an insider's look into some of the most famous Boston area breweries, cideries, and distilleries.
You'll get to see behind the scenes and speak directly to the operators/brewers themselves, so this is a perfect Boston tour for those looking to learn about the actual processes that delivers some of the tastiest spirits from the East coast. And yes, a lunch or dinner is included!
If sweets are your thing, then the South End tour is for you. At $85 a person, you can explore this underrated Boston neighborhood with your own personal guide over the course of three hours. Along the way, you'll stop at six different restaurants and have about two or three different alcoholic tastings too!
A lot of the homes in Boston's South End are Victorian, so you'll, of course, learn all about the architecture in the tour too. This tour is top-rated, so it's one that you won't want to miss out on, especially if you're going to visit a part of the city that isn't as popular as the North End.
Did somebody say donuts? This Boston Underground Donut Tour is only $40 a person and allows you to take a walking tour between some of the best donuts that you can find in the entire city.
You'll start the tour off at Kane's Donuts, which are tasty. You'll end the tour at Union Square Donuts in the Boston Public Market, one of my personal favorites. What's so great about this tour is that in addition to the fantastic food, you'll get to learn a lot about the markets where these donuts are sold.
Beginning at the beautiful Greenway Carousel, this North End Boston food tour starts off with a bang with some of the fountains, parks, memorials and art exhibits that this gorgeous area is known for.
Moving beyond into the historic North End, you'll be treated to some of the most popular foods this iconic area is known for. If you're looking for a walking food tour in Boston that will take you by some of the most famous sites in the North End, this is it!
Last but not least is the Boston North End Pizza Tour with 3 Slices & a Cannoli for $49 a person! Not only is this tour a great way to discover some Boston history, you'll have a chance to taste some of Boston's best pizza. What a great way to spend the evening!
This Boston food tour lasts about 2.5 hours and highlights include a slice from Boston's oldest pizzeria, which features an 1883 brick oven.
With so many food tours in Boston, it can be hard deciding which one to go on. Hopefully, this guide to Boston food tours has helped you narrow down your search!
---
You might also like:
10 Best Photo Spots in Boston, Massachusetts
Top Boston Trolley Tours: Boston's Best Trolley Rides to Book
15 Best Boston Boat Tours: Boston Cruises to Book ASAP
How to Spend One Day in Boston: 24 Hours of Boston Fun!
---