*This site uses affiliate links; if you make a purchase through these, I may receive a small commission at no cost to you.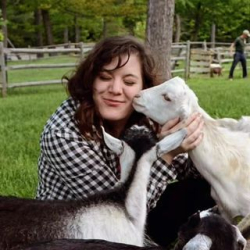 Latest posts by Amy Hartle
(see all)
When it comes to beach towns in Connecticut, you can find white soft sand beaches perfect for wriggling your toes in the sand and cute coastal towns that are absolutely ideal for spending a day enjoying that crisp coastal breeze!
Whether you're looking for fun summer things to do like swimming and sandcastle building, or you're just wanting to spend a lovely day enjoying charming coastal Connecticut towns, you'll find it here on this list of the best beach towns in Connecticut!
Madison
Madison is on just about every list of "best beach towns in Connecticut" for several reasons, most notably the beautiful beaches in Madison! In addition to three lovely town beaches that are open to the general public with seasonal lifeguards and amenities like restrooms (except West Wharf Beach), Madison is also home to Hammonasset Beach State Park, the largest shoreline park in the Nutmeg State. With over two miles of beach, there's plenty of space to spread out on the sand, and if swimming, sunbathing, and sandcastle building isn't your thing, there's the Meigs Point Nature Center with lovely nature trails that are beautifully maintained. As is common for CT beaches, wear your swim shoes or flip flops as beaches here have little rocks and lots of shells on the shoreline.
The town of Madison has so many quaint small-town things to do and cute places to stay, too! If you're looking for an adorable place to stay in Madison that lands you within easy walking distance to both beaches and Madison's town center, check out the Scranton Seahorse Inn.
Click Here to Check Prices & Book!
Greenwich
Ahhhh, Greenwich! This CT beach town is a popular coastal escape from NY, and it's no wonder when you take into consideration how beautifully kept the beaches of Greenwich are! Non-residents will need to buy day passes to access Greenwich's beaches May through October, but it's a small price to pay to splash in the Sound at gorgeous, amenity-filled spots like scenic Greenwich Point Park.
In addition to its beaches, Greenwich Point Park (aka Tod's Point) also has walking trails for a scenic waterfront nature walk and is one of the most beautiful places in the Nutmeg State, so be sure to visit while in Greenwich. There are plenty of fun things to do in this wealthy beach town, like shopping the designer stores on Greenwich Ave, and if you're looking for a lavish place to rest your head at night, the Delamar is one of the best hotels in New England for a luxury getaway! When in Rome, right??
Click Here to Check Prices & Book!
Milford
One of Connecticut's cutest small towns, Milford has more as its claim to fame than just being a cute CT beach town, it's also said to be the home of the very first warm lobster roll! With five lovely public beaches to choose from, you'll have plenty of options for where to hit the sand in Milford, but if you're looking for a place to explore the Sound both by land and sea, check out Silver Sands State Park.
You can walk the picturesque boardwalk, explore the woodland, and of course, swim. When the tide is low, visitors to Silver Sands State Park love to walk the sandbar to Charles Island but be sure you know when that tide is coming back in. Milford is rich in natural resources and protected public spaces, so it's a great CT beach town for fresh air and scenic sights. There's more to do in this gorgeous coastal town than just hang outside, so finding good restaurants and nice places to stay in the area won't be a problem, either!
New London
New London has something that not all Connecticut beach towns have… a beach with soft, white sugar sand that extends out beyond the shore! That's right, you can ditch the water shoes at Ocean Beach Park because the sand there is oh, so walkable! And if wiggling your toes in the sand isn't your favorite thing to do on the beach, don't worry, because there's more!
Ocean Beach Park is also home to a boardwalk, an arcade, food stands, a mini-golf course, an Olympic-sized swimming pool, and so much more. Ocean Beach Park is not the only beach in town, but it's definitely the one with the most going on! There's lots to do and see in New London, but it also just so happens to be the spot you can catch the ferry to Block Island, so if you're in the mood to go check out Block Island's beaches, you can do that too! Looking for a place to stay in New London? Check out Inn at Ocean Avenue for a historic B&B experience that will be the perfect cap to your New London stay!
Old Saybrook
When it comes to beach towns in Connecticut, Old Saybrook has a lot to offer those in search of spectacular coastal views! Not only is Harvey's Beach one of the most beautiful beaches in the state, but you'll find great amenities and calm, shallow waters that are perfect for wading in as you take in the lovely coastal view.
Old Saybrook is a small, elegant coastal town where you can spend your time on land antiquing, putting at the mini-golf course, and taking in a show at the Katharine Hepburn Cultural Arts Center, affectionately referred to as The Kate. When it comes to where to stay in Old Saybrook, why not stay near the beach in a generously appointed room that offers scenic views of the Sound, a stellar restaurant, and an onsite spa? If that kind of thing appeals to you, Old Saybrook Resort and Marina checks all those boxes and then some!
Click Here to Check Prices & Book!
Westport
With three gorgeous town beaches and a spectacular state park, Westport is a great option for anyone looking to visit a Connecticut beach town! Compo Beach is always popular for its boardwalk, concession stand, playground, and other amenities, but Sherwood Island State Park is hard to beat when it comes to where to go to enjoy coastal views!
Sherwood Island State Park is over 235 acres of natural Connecticut beauty, so if you're looking for the perfect place to spend the day playing, picnicking, swimming, and just lounging around on the sand taking in the sights, Sherwood Island State Park is the place to go! Water shoes are strongly suggested, of course, and when you're done playing at the beach, check in at The Inn at Longshore for a beautiful way to end a beautiful day!
Click Here to Check Prices & Book!
East Lyme
Looking for a CT beach town that has a soft, white sand beach? Look into East Lyme, home of Rocky Neck State Park and a 1.5 mile gently sloping beach that won't tear up your feet if you go barefoot! This scenic park is more than just beach, too, with boardwalks, nature trails, and a well-maintained stone pavilion that offers incredible views from the top!
East Lyme is also home to a few town beaches that non-residents can buy day or season passes for, but there's more to this beach town in Connecticut than just beaches! Visit the Samuel Smith Farmstead for a peek at a historic colonial farm and then explore the cute little shops, restaurants, and more that make this little seaside community special. Come nightfall, check in at the Inn at Harbor Hill Marina for a boutique B&B style stay that's within walking distance to the beach!
Click Here to Check Prices & Book!
Mystic
One of the cutest waterfront villages in all of New England, Mystic technically only has one public beach in town! Williams Beach Park is 120 feet of quaint and cozy sandy shore that is hosted by the Ocean Community YMCA, with a nice playground for the kiddos to play on when they tire of splashing in the water. Near the Mystic River Bascule Bridge, Mystic River Park doesn't have a beach for swimming in, but the lovely boardwalk and green space is perfect for hosting town events and resting a while beside the river!
Mystic is the perfect CT beach town destination because there are so many fantastic things to do! Visit Olde Mystick Village for a glimpse into life in centuries past, check out Mystic Aquarium, grab a bite to eat at Mystic Pizza or one of the other excellent Mystic restaurants, and just have fun exploring this adorable waterfront village! There are so many great places to stay in Mystic, but for a historic Mystic hotel experience that is just right around the corner from Mystic River Park, consider a stay at The Whaler's Inn.
Click Here to Check Prices & Book!
Some of the best beach towns in New England are on the list above, so there's plenty to see and do while exploring some of the cutest beach towns in Connecticut; whether you're looking to explore by land or sea, you'll find the perfect Connecticut beach town for your next beach town getaway!
Read these next:
15 Best Beaches in Massachusetts
10 Best Beaches in Rhode Island