*This site uses affiliate links; if you make a purchase through these, I may receive a small commission at no cost to you.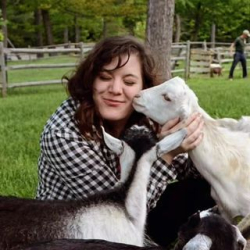 Latest posts by Amy Hartle
(see all)
Winter in the Green Mountain State is the best of Vermont. The season is both beautiful and entertaining, with incredible snowscapes, and plenty of fun things to do in Vermont in winter. There's skiing, snowboarding, ice skating, dog sledding, cozying up in a cabin on a snowy day, and so much more!
I've been exploring Vermont in the winter for more than 2 decades, and I've discovered the best things to do in Vermont in the winter: the must-do activities that have to be on your winter bucket list.
And PS: you don't have to be a skier to enjoy all that a Vermont winter has to offer. I've included plenty of ideas for non-skiers (like myself!) on this list. 
I've also included some of my favorite Vermont winter getaways, plus where to stay and what to do in each town.
If you're looking for specifically Vermont Christmas destinations, there are plenty of those too!
Read Next: The Coziest Winter Getaways in New England
Best Places to Visit in Vermont in Winter
Woodstock
Woodstock Vermont is the quintessential New England town. It's small and quaint with plenty to do in town and the surrounding area. Conde Nast Traveler even named it one of The Most Beautiful Towns in America. After hearing that, how can you skip this town?
For a perfectly comfortable and cozy place to stay look no further than The Woodstocker B&B. With only 9 rooms you'll get amazingly personalized service in a relaxing setting. Plus, it's in a great location, within walking distance to the downtown shops and restaurants. The house itself dates back to 1830 and has the original post and beams in the dining room as well as the original hardwood floors.
Click Here to Check Prices & Book!
Whether you enjoy being outdoors or toasty warm by the fire there is something for everyone to do. A few outdoor favorites include Nordic skiing and snowshoeing at the Woodstock Nordic Center, sledding down the Old Mt Tom Ski Hill, and taking a sleigh ride at Billings Farm & Museum. For all the skiers and snowboarders out there Suicide Six Ski Area is located right in Woodstock, and Killington is just a 30 minute drive.
For the indoor crowd check out the Vermont Institute of Natural Science, Marsh-Billings-Rockefeller National Historical Park, or enjoy a delicious meal at one of the local restaurants in Woodstock VT.
There are also several popular Vermont winter events held in Woodstock for Christmas. Each December the town holds Wassail Weekend where visitors and locals alike enjoy the historic homes decorated for the holiday season, twinkling lights everywhere, and sleigh rides.
In March make sure to come and enjoy one of Vermont's most delicious traditions, Maple Sugar Open House Week. This event happens all over Vermont, but in Woodstock, it's extra special with so many sugar houses in the area. Enjoy pancake breakfasts, maple sugar tasting, and more!
Stowe
When visitors think of Vermont winter getaways they usually think of Stowe. With lots of great winter skiing and riding, Stowe and the surrounding area are top reasons Vermont is known as America's Winter Playground.
With plenty of great hotels and vacation rentals in Stowe, there is something in this Vermont destination for everyone. However, if I could stay anywhere in Stowe, I'd pick the Trapp Family Lodge, hands-down, and not just because I love the Sound of Music.
When the Von Trapps fled Austria they eventually settled in Vermont. They began welcoming guests to the lodge in the summer of 1950 and the lodge has been there ever since. The lodge has sweeping mountain views and is set on 2,500 acres. With cross-country skiing, snowshoeing, a beirhall, brewery, fitness center, and spa this place has everything you could ever want for a mountain escape.
Click Here to Check Prices & Book!
Did you know that Vermont has the most breweries per capita than any other state in the US? And the best one is located right in Stowe, The Alchemist. If you come to Vermont and only visit one brewery, make it the Alchemist, their flagship beer Header Topper is the stuff beer dreams are made of and is heavily sought after by beer lovers. In addition, there are 2 other breweries in Stowe, Von Trapp Brewing and Idletyme Brewing. With 4 other breweries within a 30-minute drive from Stowe, any beer connoisseur will love it here!
For a thrilling outdoor winter Vermont experience try fat biking or snowmobiling. Dog sledding is also one of the most unique activities for thrill-seekers and animal lovers alike.
Sunrise Mountain Guides has half and full-day ice climbing, classes for all ages and abilities. So if climbing up a frozen waterfall sounds like fun, sign up! If you're into ice, but don't want to climb it go on an ice fishing trip with the guides at the Fly Rod Shop.
Of course, you're going to be working up quite the appetite with all these fun Stowe Vermont winter things to do, but Stowe has plenty of great places to eat, including some fantastic breakfast spots!
The Mad River Valley
A great place to go in Vermont in the winter is the Mad River Valley. The people are lovely and there are plenty of fun things to do there.!
For a secluded place to stay, that is still close to the action stay at the Grunberg Haus. Owned by two Vermont transplants living the Vermont life, this inn is filled with vintage vinyl, snow sports gear adorns the walls, and it is perfect for the social adult traveler. And if that isn't enough to make you want to come and stay, they have two adorable dogs, Neko and June!
Click Here to Check Prices & Book!
Some must-dos in the Mad River Valley include taking a glass-blowing class at Salt and Sand Studios, exploring the trails at the Blueberry Lake Cross-Country Ski Center, going to the Skatium, an outdoor ice skating rink, and of course, hitting the slopes at Sugarbush! And no trip to Vermont in winter or any time of year would be complete without heading to the Ben & Jerry's factory in Waterbury for a tour and some of their delicious ice cream!
One of the best things about the Mad River Valley is the Mad Bus. This free shuttle service takes visitors and locals to various places in the area like Mount Ellen, Lincoln Peak, and the Ski areas. It also operates in the evenings so it's safe and easy to enjoy the area's nightlife!
Burlington
Burlington is the only actual city in Vermont, and I use the word city lightly as it's not that big. However, like every other town in Vermont, it is oozing with charm and is full of quirkiness.
For your stay in Burlington, you've got a ton of great options for hotels, vacation rentals, and more, but if you book a room at the Blind Tiger, you'll get to stay in a charming historic Queen Anne and Colonial-Georgian Revival-style mansion built in 1881. To say this place is gorgeous is an understatement, and each morning you'll get a delicious complimentary breakfast to help you start off your day.
Click Here to Check Prices & Book!
Winter in Burlington is extra magical because Church Street Marketplace, a pedestrian road lined with unique shops, restaurants, and cafes is adorned with twinkling lights. No matter the time of year there are always street performers (yes even in winter) and events going on. To make sure you don't miss out on the fun check the Church Street Events Calendar before your trip.
No matter the season Lake Champlain is a big draw. A stroll along the lake is great on a sunny winter day in Vermont.
If you're looking for a day trip head south and stop at the Shelburne Museum. This is one of the best museums in the entire state and it's nestled on 45 acres with spectacular scenic views. It holds one of the world's largest collections of American folk art, with artifacts telling the story of Vermont and buildings transported to the museum for preservation.
During your trip to Burlington, you'll have no problem finding great bars and breweries to check out, like The Archives Bar. The tasty cocktails aren't the only draw as this bar is also full of vintage arcade games including Mortal Kombat, the Simpsons, and Ms. Pac-Man. If you're into live music, Higher Ground hosts some pretty amazing bands and events.
There are also plenty of fantastic restaurants, coffee shops, and breakfast spots in Burlington, too.
Manchester
Manchester Vermont is another gorgeous small town with excellent restaurants and plenty of shopping within driving distance of 3 ski resorts. While I'm a little biased because I used to live in the area, I'd say Manchester is one of the most magical places in Vermont during the winter.
For a great place to stay in Manchester within walking distance of downtown, check out the Inn at Manchester. With 21 beautifully decorated guest rooms, 12 of which are suites, you might have a hard time leaving the inn. The breakfast is to die for, the fireplaces are always lit, and the living room style pub serves up tastes drinks.
Click Here to Check Prices & Book!
If you come to Manchester and don't eat at the Ye Old Tavern, you're missing out. It originally opened in 1709, long before Vermont became a colony or state, as the Stagecoach Inn and has been open under one name or another ever since. As for the food, WOW! I've never had a meal I didn't love there. Some favorites include the cranberry fritters with maple butter, the homemade mac and cheese (sometimes they have lobster mac), and the chocolate cake.
As for snow sports in the area; Stratton, Bromley, and Magic Mountain are all within a 45 minutes drive or less from Manchester. If you or a family member is just learning a ski or snowboard go to Bromley. It is the smallest of the 3 mountains in the area and is less intimidating for those new to the sport.
Some other great activities in Manchester are visiting Hildene, the Lincoln Family Home where you can see one of the three remaining stovepipe hats belonging to President Abraham Lincoln. Make sure to stop downtown at Pastime Pinball which is a fusion museum/arcade with over 60 pinball machines from the 1950s to today. When you're done playing pinball cross the street and head over to Vermont's best independent bookstore Northshire Bookstore.
The Lake Morey Area
There are so many areas of Vermont that are underrated, and Lake Morey is one of those areas. Well-secluded and not heavily trafficked, you might feel like you have the snow-dusted Vermont winter all to yourself.
The best place to stay in the area is the family-owned and operated Lake Morey Resort. The big draw to the Lake Morey Resort in winter in their 4.5 mile long ice skating trail. The trail weaves around Lake Morey as Vermont provides a beautiful winter backdrop.  In addition, they have an indoor pool, movie theater, VAST trail access, and cross country ski trails and rentals.
For a little extra relaxation, book a massage, or enjoy the farm-to-table dinner menu at the Lakeside Dining Room. And with annual events like a Winter Carnival and a Pond Hockey Tournament, it's fun for the whole family!
Click Here to Check Prices & Book!
Outside of the resort, you'll find activities scattered throughout Fairlee, Vermont, and the surrounding area. Head over to Chapman's General store for all things Vermont from maple syrup to souvenirs (and their excellent wine selection!). For the kids jump in the car for a short 15 minute ride to the Montshire Museum of Science. By far the best children's museum in the state, their buildings and trails are full of hands on learning and discovery. Visit with their turtles, discover the science of bubbles, and more.
King Arthur Flour is based out of Norwich, Vermont is just a 20 minute drive from the Lake Morey Resort. They hold baking classes in their test kitchen which is attached to their bakery and retail store. Classes are for beginners, children, and seasoned bakers alike and range from one day to week-long events. Learn how to make the perfect homemade bread or dabble in eclairs. This will be the highlight of the trip for any baking enthusiast, and is certainly a unique Vermont winter activity!
---
There are so many great places to go to enjoy winter getaways in Vermont, and the beauty of Vermont at winter time is that pretty much everywhere you go will have those picturesque, snowy New England winter views. Book a cozy cabin with a fireplace and just have a relaxing Vermont winter getaway as the snow comes down outside. How does that sound for a fantastic Vermont winter getaway?
---
Best Things to Do in Vermont in Winter
Go Dog Sledding
Have you ever been dog sledding? It's a unique Vermont winter activity that is fun for all ages. There are several options for where to go dog sledding in Vermont, with one spot being especially popular with dog lovers: Eden Ethical Dog Sledding Experience. At this VT dog sledding place, dogs are free to roam the 140-acre farm, free of chains. Eden Ethical Dog Sledding Experience also offered wheeled dog sledding experiences, so if there's no snow, it's no problem!
Play at a Ski Resort
When it comes to things to do in Vermont in winter, ski resorts always reign supreme! Not only will you have a blast hitting the slopes, but ski resorts often offer all kinds of great winter activities like snowshoeing, fat biking, XC skiing, ice skating, and more, plus many have great accommodations.
For a great ski resort to stay at during your Vermont winter vacation, consider booking a stay at Jay Peak Resort, where there's plenty at fantastic outdoor VT winter things to do, plus an incredible indoor water park, spa, restaurants, a kids adventure center, and more. Click Here to Check Prices & Book!
Read Next: The Best Winter Weekend Getaways New England
Go Ice Skating
Ice skating is such a classic winter in Vermont thing to do! Not only is there plenty of indoor ice skating across the state, but you'll also find great outdoor ice skating in Vermont, too. If outdoor ice skating sounds like something you'd like to check out, consider a trip to the Lake Morey Skate Trail, the longest in the US at 4.3 miles.
Use of the Skate Trail is free, but donations are encouraged. Rentals and supplies are available in the resort, but check the Facebook page for ice conditions before you go: this is the nature of outdoor ice skating in Vermont, you'll have to follow Mother Nature's lead! Ice skating is always a very cute Vermont winter date thing to do, too.
Cozy up in a Vermont cabin
One of the best things to do in Vermont in winter is to rent yourself a cozy little cabin. Well, it doesn't have to be little, but bonus points if you can rent a cabin or a cottage with a fireplace so you can snuggle up in front of a crackling fire with your favorite person during a cold Vermont winter.
There are several great options for cabins to rent, but if you want to get a full Vermont winter cabin getaway experience, consider this adorable A-frame style cabin in the woods with a fireplace and a hot tub, close to Mt Snow and Stratton for all kinds of fun winter things to do!
Stowe Winter Carnival
Taking place at the end of January, the Stowe Winter Carnival is one of the most popular Vermont winter things to do for those who can appreciate unique art mediums, like ice sculptures! Not only will you find incredible professional and amateur ice sculpture competitions happening, but there are also ice carving classes, music, dancing, stargazing, and a snow volleyball tournament! This is definitely a unique Vermont winter event, and there are plenty of great restaurants and places to stay in Stowe, so you can make this a part of a fantastic VT winter getaway.
Hang at a Coffee Shop or Brewery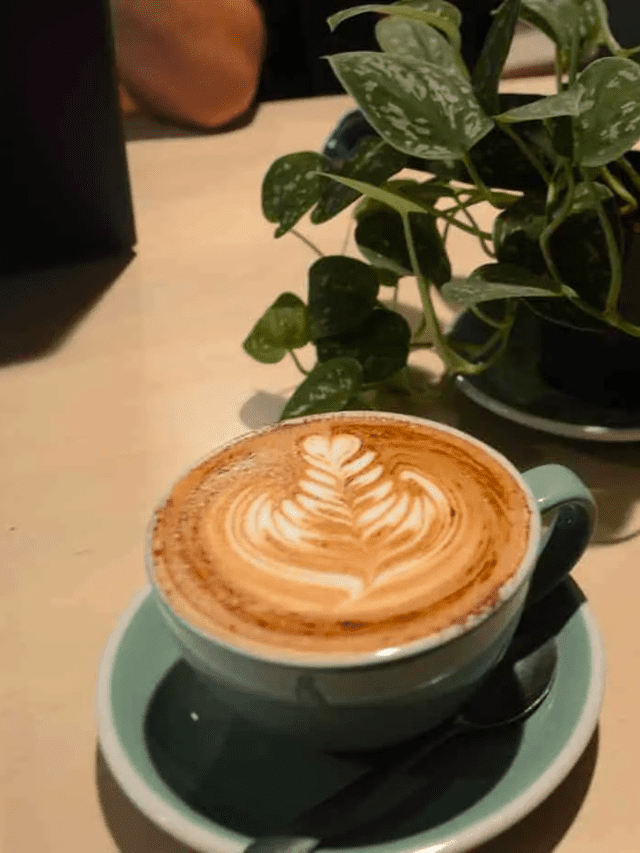 There's no shortage of either in the great state of Vermont! There are cozy coffee shops that are the perfect place to hunker down with a good book and a steaming hot cup of your favorite beverage and VT breweries that are full of interesting brews and people. Bonus points if you incorporate a visit to a cool, local bookstore before you head out. Whether you're more in the mood for a hot cup of coffee or a cold craft beer, you'll find there are plenty of options for where to get a good drink in Vermont!
Go Ice Fishing
Have you ever been ice fishing? Ice fishing is a fun way to get outside and enjoy winter in Vermont. Not only can this be a great winter activity with friends and/or family, but this is also a great solo winter activity in Vermont; either way, you'll have a blast. Lake Champlain is a very popular VT ice fishing spot, and it puts you right next to all kinds of fun Burlington things to see and do!
Go Snow Tubing
For a surefire way to have a blast in the snow in Vermont, go snow tubing. This easily accessible VT winter activity can be enjoyed by most, even those of us who aren't stellar athletes! There are several great places around the state to go snow tubing, and it's one of those activities that are family-friendly for most ages, so if you're looking for great things to do in Vermont in winter with kids, add snow tubing to the list.
Visit a Nordic Center
Nordic centers offer all kinds of fantastic things to do in Vermont in winter, like cross country skiing, snowshoeing, fat biking, and more. If you're interested in trying these things out but have never done so before, many offer equipment rentals and lessons. Cross country skiing is an amazing way to get out and enjoy the picturesque Vermont countryside while it's blanketed in snow!
Tour a Vermont Sugar House
One thing Vermont will always be known for is maple syrup. Sugaring season doesn't technically start until about mid-March, but you can visit Morse Farm Maple Sugarworks throughout the winter for free sugar house tours and tastings, multimedia demonstrations in a woodshed theater, and a store with oh so many delicious maple syrup goodies!
Go Snowmobiling
Another great Vermont winter activity for all fitness levels is snowmobiling. It's a super fun way to get out and get some speed whipping through the Vermont wilderness! You can check out Snowmobile Vermont and see which of its four snowmobile locations in Vermont is closest to you. This is another great addition to the list of family things to do in winter in Vermont, too, as kids as young as 4 years old can ride with Snowmobile Vermont!
Visit a VT Christmas Tree Farm
Visiting a Christmas tree farm is one of those classic winter things to do in Vermont that is perfect for a visit at Christmastime. You don't have to be shopping for a giant Christmas tree to visit a tree farm, either, because many offer beautiful handcrafted ornaments and decor that could serve as the perfect souvenir of your Vermont winter vacation. You'll often find yummy treats available onsite, too, like hot cocoa!
Take a Ride in a Horse-Drawn Sleigh
For something that could be both the perfect family fun activity and the perfect Vermont winter date idea, check out sleigh rides in VT! Not only is this a lovely way to enjoy the great outdoors from a unique vantage point, but it's one of those winter experiences that you'll never forget. Several Vermont farms and resorts offer sleigh rides, so there's sure to be one near you!
Christmas Events
Of course, if your Vermont winter trip falls in December, you're going to find some great Christmas events happening near you! Vermont is full of Christmas charm, including delightful weekend festivities and traditions galore, so if you're looking for Christmas things to do in Vermont, you'll most certainly find them. In fact, there are towns in Vermont that transform during the holidays into something that looks straight out of a Hallmark movie! Here's looking at you, Woodstock!
—
If you're planning a Vermont winter vacation, rest assured, there's plenty of fun to be found both indoors and out. Whether you're looking for a cozy, relaxing winter getaway in Vermont, or you'd rather participate in adrenaline-inducing VT winter activities, you'll find it!