*This site uses affiliate links; if you make a purchase through these, I may receive a small commission at no cost to you.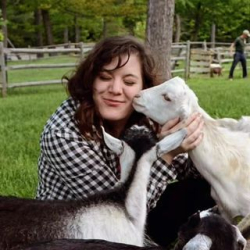 Latest posts by Amy Hartle
(see all)
So, you want to know the best time to visit Connecticut? It may not be exactly when you think… in fact, the best time to visit Connecticut is actually during the spring months between April and June! The weather is perfect this time of year, which means you'll get to explore the state's top destinations without the summer heat. Plus, you'll avoid all the summer vacation families that come during July and August!
In spring, some of the top places to visit include the state parks, lakes, and even cabins that Connecticut has to offer so that you can genuinely get outdoors. There are also many great towns to visit if you'd rather not escape to nature, like Mystic (which has an incredible aquarium), Old Saybrook, and Hartford.
The weather during spring in Connecticut is absolutely unbeatable. Most days, it's in the 60s, but it can get as low as around 55°F if you visit during the earlier months of spring. However, the sun tends to be out quite a lot! This is one of the more rainier times of the year, but the rain showers never last too long, and there are more than enough indoor activities to keep you busy if an unexpected storm comes.
What is it like to visit during other seasons in Connecticut? Read on to find out!
Best Things to do in Connecticut in Winter
Best Things to do in Connecticut in Spring
Best Things to do in Connecticut in Summer
Best Things to do in Connecticut in Fall
---
You might also like: