---
*Links in this article may be affiliate links, from which we may earn commission. See our
Privacy Policy
for full details.
---
Looking for where to go to check out Massachusetts' fall foliage? Look no further! This list of 7 must-visit spots for fall in Massachusetts will lead you to the best leaf peeping in the Bay State. In addition to stunning scenery, this New England state offers a wide world of fall fun for both residents and visitors alike. With plenty of hiking options, quaint pick-your-own apple orchards, and an infamous town that is sure to get you in the Halloween spirit with its well-preserved haunted history, Massachusetts is the perfect setting to enjoy the changing of the autumn leaves!
Monument Mountain
Located in Great Barrington, a town in the Berkshires that Vogue once described as "quietly cool," Monument Mountain offers spectacular views from its 1,624-foot summit that allow you to look out across the Housatonic River Valley, with the Catskills of New York in the distance.
Monument Mountain has a storied place in literary history as well, as it is said that literary greats Herman Melville and Nathaniel Hawthorne climbed the summit together before having to shelter in a cave due to rough weather, during which the inspiration for Moby Dick was born.
Lower Berkshires Waterfalls
There are plenty of waterfalls with gorgeous fall foliage backdrops to choose from in the Bay State, but Campbell Falls, Race Brook Falls, and Bash Bish Falls are all within easy driving distance of one another in the picturesque towns of New Marlborough, Sheffield, and Mount Washington, and are well worth adding to the itinerary during leaf peeping season.
With multiple falls that vary in length between 50 and 100 feet, the hikes out to these waterfalls are all moderate but it should be noted that if you approach Bash Bish Falls from the Massachusetts side, it is a much steeper and more advanced hike than approaching from the New York side. Bash Bish Falls is the highest single-drop waterfall in the entire state and a regional favorite, which is probably why it was added to this list of 50 Things to Do in Massachusetts.
Pleasant Valley Sanctuary
Situated in the adorable town of Lenox, Pleasant Valley Sanctuary is comprised of over a 1,000-feet of protected land and wildlife sanctuary nestled at the base of Lenox Mountain. There are multiple hiking trails to choose from as you make your way through the blazing orange, ruddy crimson, and burnished gold of the autumn leaves.
Lenox is also home to both Tanglewood, the iconic music venue that serves as a summer performance space for the Boston Symphony Orchestra, and the breathtaking estate of early 20th-century author Edith Wharton, which offers tours via reservation.
Read Next: 10 Lovely Things To Do in Lenox MA
The Mohawk Trail
The Mohawk Trail is a historic route (with alternative routes, too!) that leads through the scenic northern Berkshires, which are absolutely bursting with fall color during prime leaf peeping season. It winds through picturesque New England towns that offer lots of lovely side trip ideas, like the Bridge of Flowers in Shelburne Falls, an old trolley bridge that was reimagined as a walkthrough flower garden, and for the more adventurous, Zoar Outdoor Ziplining in Charlemont affords you the opportunity to take in the fall foliage from an entirely different vantage point as you soar through the canopy of trees. The Mohawk Trail is one of the oldest scenic routes in the country and is a beautiful drive all year round, but making this journey while the trees transform into a vivid palette of gold, burnt orange, and scarlet is nothing short of breathtaking. Don't worry, there are plenty of pull-over spots along this route to hop out and take advantage of the plethora of photo opportunities!
Mount Sugarloaf State Reservation
You can drive or hike up to the lookout tower of Mount Sugarloaf, but the visual reward will be the same either way: Sweeping views of the Connecticut River and Pioneer Valley below and the Berkshires in the distance. Looking across the valley, you see the quintessential New England aesthetic with farmland, river, and even a beautiful white steeple in the village below. As the leaves turn color, the views here go from lovely to absolutely stunning! Quick heads up: the road to drive up is fairly narrow, so if you're driving an extra-wide vehicle, it's probably best to park and hike up.
Maudslay State Park
Positioned on the Merrimack River in the gorgeous coastal community of Newburyport, Maudslay State Park is a historic fixture in Newburyport as a former private estate that has since been adopted by the state, providing visitors with access to miles of easy to travel trails, old stone bridges, and even a 19th-century garden! As the season shifts from summer to autumn, the blazing fall foliage is reflected in the Merrimack River, with an easy to follow trail that meanders alongside. The town of Newburyport is also less than an hour from other must-visit locations like Salem, Rockport, and Marblehead, so be sure to take advantage of its location to check out these other coastal gems!
Mount Greylock State Reservation
Located in the picturesque town of Adams, the summit of Mount Greylock is 3,491 feet and the highest point in Massachusetts. You can drive or hike to the top, and on a clear day you can see up to 90 miles away, catching parts of 4 states and 5 mountain ranges, and the fall foliage views are unbelievable. Atop Mount Greylock is an impressive 92-foot tall granite Veterans War Memorial lookout tower and Bascom Lodge, providing meals and lodging for travelers looking to stay overnight on the mount. Be aware that the temperature drops significantly as you near the summit, so be sure to dress accordingly! Road access to Mount Greylock is closed on November 1, so don't wait too long to catch the incredible autumn views atop the summit of this gorgeous natural wonder.
Massachusetts typically sees peak fall foliage in the first couple of weeks of October, but check out the Weather Channel's fall foliage map for real-time tracking. The Bay State has plenty to do and see all year round, but come fall the landscape becomes an even more spectacular setting for your adventures in Massachusetts.
Whether you're visiting Boston, the Berkshires, or on a lighthouse tour of the coast, Massachusetts in the fall should be on any leaf peeper's list!
---
You might also like:
---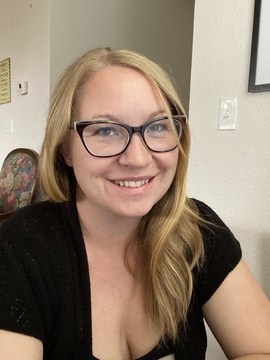 Kendra Paulson is the writer behind the content on Has Baggage, Still Travels on IG and FB, where she creates original Content to Cultivate Our Best Selves. She loves to travel and explore new places with her husband and two kids, which is a good thing because their military family moves every couple of years to a new place for a new adventure! A mix of every place she's ever lived, Kendra likes to think she brings a little taste of the plains of the Midwest, the coastal Southeast, the desert of the Southwest, and the lush Hawaiian Islands to everything she works on.