---
*Links in this article may be affiliate links, from which we may earn commission. See our
Privacy Policy
for full details.
---
Searching for where to see moose in Maine? You've come to the right place! Maine has the second-highest moose population in the United States (right behind Alaska) and there are several ways you can put yourself in a position to catch a glimpse of the majorly majestic moose.
Moose in Maine

They are most active around dawn and dusk, so head out early or at the end of the day to optimize your chances of seeing one.
You are most likely to catch sight of them May-July, and in fall when they mate.
They are great swimmers and love to hang out in swampy, boggy areas, but during the cold season, you may just find a moose licking the salt off of the roads!
Be extremely cautious driving, especially at night. Moose are massive creatures and because they are so tall, the reflection in their eyes from headlights is not as easily seen at night as it is with deer. They also tend to meander slowly across roads, so don't count on them being able to dodge your vehicle!
There are moose sightings that occur all across the state, but you aren't likely to see a moose in certain areas, like Acadia National Park. Here are some ways to increase your chances of seeing a moose in Maine:
Top Moose Tours in Maine
Several outdoor organizations offer moose safaris with an experienced guide that will show you safely around areas that moose are frequently sighted. The major advantage of a moose safari is that there is someone to lead you to where you are most likely to spot a moose and to teach you how to do it safely. Don't forget, these are wild animals that weigh between 800-1100lbs with antlers that can grow up to 6-feet wide; you do not want to get too close!
Northwoods Outfitters
Northwoods Outfitters in Greenville offers highly rated moose safaris both on water and land with their knowledgeable guides that know how to get you close enough for an incredible picture, yet distant enough for maximum safety. You can join a group tour or commission a private safari, but either way Northwoods Outfitters' guides are excellent at adapting each safari to ensure that you have an incredible moose tour experience.
In addition to moose safaris, Northwoods Outfitters offers plenty of other outdoor activities to get you outside where you might just have a chance encounter with a moose. They rent ATVs, bikes, canoes, kayaks, snowmobiles, and snowshoes, so there are plenty of options to explore the beauty of Maine and its wildlife with Northwoods Outfitters.
Northeast Whitewater
Northeast Whitewater in Shirley Mills is one of the area's most beloved outdoor activity one-stop-shops! Moose tours are available both via water and land, and spots fill up quickly so reservations are required 30 days in advance.
Northeast Whitewater has a wide array of outdoor activity options, including whitewater rafting, ice cave excursions, stand up paddle-boarding, bird-watching, and even a guided tour to the B52 crash site on Elephant Mountain. Getting active outside in the Maine Highlands is an excellent way to put yourself in the position of happening upon a moose.
Get Out and Hike!
There is no doubt that the Pine Tree State has some of the most beautiful hiking trails in North America, and all of them have some potential for moose sightings. Moose cannot see very long distances, but they do have incredibly sharp hearing, so the quieter, less congested trails will have more potential for a moose encounter.
Baxter State Park
Baxter State Park in Millinocket has 215 miles of trails to choose from, including trails that lead to Mount Katahdin, the highest mountain in the state. As glorious as the payoff is for reaching the summit, it is a very advanced and strenuous hike and takes between 8-12 hours, depending on which trail you take up.
If this does not sound like something you are interested in, don't worry! Baxter State Park officials provide a list of several intermediate-easy hike options, and "Moose Passes" (a 3-hour parking pass, the parking lot fills up VERY fast) for Sandy Stream Pond, where moose sightings happen often, as long as you approach quietly and don't scare them off.
Scopan Mountain Trail
Scopan Mountain Trail is located near Presque Isle in Aroostook County and is considered an intermediate hike. The hike is only 3.5 miles total but packs a punch with a marshy wetland area that attracts moose and other wildlife that come to feast on the aquatic plants found there. The trail also has views of Alder Lake, where you might just catch sight of a moose taking a swim! Just as with all moose sightings, you will have a far better chance of seeing moose in the wild if you can travel quietly and lightly.
Visit the Maine Wildlife Park
The Maine Wildlife Park in Gray is home to over 30 species of Maine wildlife that have come to the park after being injured, orphaned, or unable to return to the wild for some other reason. This is the only 100% guaranteed way to see a moose in Maine (or a black bear, a cougar, a coyote, a bald eagle, and many more). The park also offers presentations and demonstrations for the public throughout the week, so be sure to check out what events are happening during your visit.
Go for a Drive
Always use caution while driving in Maine and be on the lookout for moose and all wildlife. It is a possibility that you might see a moose either off in the distance or perhaps even making its way across the road ahead of you anywhere in the state, but you are very likely to spot a moose while driving in one of these regions below!
Kennebec and Moose River Valley
US Route 201 is referred to as Old Canada Road Scenic Byway or "Moose Alley," and is the perfect moose habitat because it is surrounded by lakes, rivers, ponds, and wetlands. Keep your eyes peeled for both the beautiful scenery and the occasional moose that may be grazing on the side of the road!
Aroostook County
Aroostook County is one of the best regions in Maine to spot moose. US Route 11 between Ashland and Patten is known for both its spectacular views of Mount Katahdin and the likelihood that you will see at least one moose alongside the road during your drive.
Other Aroostook County drives known for their moose sightings are US Route 161 Caribou to Fort Kent, and US Route 1 Caribou to Van Buren, where it is said that not only are you likely to see a moose, chances are you will see at least 2!
Rangeley Lakes Region
Rangeley Lakes Region is home to 6 large lakes, so there is lots of moose activity here! Some of the most oft-cited routes to see moose are Route 4 between Phillips and Rangeley, and Route 16 Rangeley to Stratton, but there is an entire list of Rangeley Lakes Region routes that are known for their moose sightings if you'd like some more options.
There are plenty of opportunities to see moose in Maine; wherever you go, have fun on your moose search!
---
Read these next:
---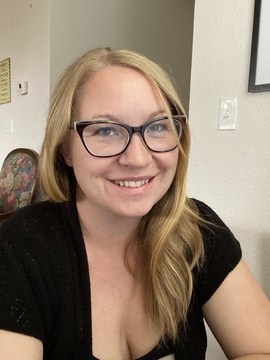 Kendra Paulson is the writer behind the content on Has Baggage, Still Travels on IG and FB, where she creates original Content to Cultivate Our Best Selves. She loves to travel and explore new places with her husband and two kids, which is a good thing because their military family moves every couple of years to a new place for a new adventure! A mix of every place she's ever lived, Kendra likes to think she brings a little taste of the plains of the Midwest, the coastal Southeast, the desert of the Southwest, and the lush Hawaiian Islands to everything she works on.