Go Boston Card vs Boston CityPASS. Which should you choose when traveling to Boston, Massachusetts?
There is so much to do in this exciting city, and you could save a lot of money on these activities by buying the right Boston attractions pass. But which one is better: the Go Boston Card or the Boston CityPASS?
We dive in deep to compare these two Boston discount cards to determine which is the best deal.
Should you decide your Boston itinerary first?
Before considering these Boston attraction cards, it can be beneficial to think about what you really want to do and see while in the city. Prioritizing those sites that are most important to you will help you to see which pass will offer you more value. You should also consider how long your Boston vacation is going to be. For a short trip, you may prefer to pay for attractions individually.
Be sure to check out our articles on Boston activities to give you some ideas for a fantastic visit:
Let's start with the Boston CityPASS. This pass grants you admission to 4 of Boston's top attractions:
Standard with each Boston CityPASS
New England Aquarium
Museum of Science
Choose 2 of these 3 options to complete your 4!
Franklin Park Zoo
Boston Harbor City Cruises
Harvard Museum of Natural History
It's likely that you would want to visit one or more of these on your visit to Boston. The Franklin Park Zoo is a good one to complete your Boston Bucket List!
A Boston Harbor Cruise is a great way to get out on the water and view Boston from another angle, as you enjoy a 90-minute historic cruise, and the Harvard Museum of Natural History is always a fantastic way to spend a few hours in Boston!
Even those three attractions alone, when purchased individually, outprice what you would pay for a Boston CityPASS. Long story short, if you want to visit even 3 of the Boston attractions listed above, the CityPASS is a tremendous value.
In addition to admission to 4 major Boston attractions, the Boston CityPASS also might get you expedited entry at some of these spots. This saves you the time spent waiting in line and gives you more time for vacation fun!
How long is the Boston CityPASS good for?
The Boston CityPASS is valid for nine consecutive days, including the first day of use. The 9 day period begins on the first day you use/redeem the pass, and you can purchase well in advance.
How much does the Boston CityPASS cost?
Pricing as of February 2023 is as follows:
$67 for an adult (ages 12+)
$56 for a child (ages 3-11)
This represents a 47% savings over the cost of individual admission for all activities included with the Boston CityPASS!
CLICK HERE TO GET YOUR BOSTON CITYPASS
Now let's look at the other popular Boston travel discount card.
You have some choices and flexibility when it comes to buying a Go Boston Card.
The All-Inclusive Card option gives you access to the 40 sites, and you can choose the number of days of validity: 1, 2, 3, 5, or 7 consecutive days.
The Explorer Card lets you select a specific number of sites to see (2, 3, 4, or 5 attractions) out of 21 great spots. Check this list to see which attractions you can choose from.
Available Attractions With All Inclusive Card, Explorer Options Italicized
CityView Hop-On Hop-Off Trolley
New England Aquarium (Theatre discount available)
Fenway Park Tour
USS Constitution Museum
Museum of Science (Fast-track entry available)
Freedom Trail Walk into History Tour
Paul Revere House

Museum of Fine Arts
Salem Witch Museum (located in Salem, MA)
Swan Boats of Boston
Sam Adams Brewery Tour

TD Garden Guided Tour
The Harvard Tour
Harvard Museum of Natural History
JFK Presidential Library and Museum
Edward M. Kennedy Institute for the United States
Boston Bike Rental
Franklin Park Zoo
Plimoth Plantation/Plimoth Grist Mill Combo
Real Pirates Salem
Isabella Stewart Gardner Museum
Institute of Contemporary Art
Peabody Essex Museum (Salem, MA)
House of the Seven Gables (Salem, MA)
Mary Baker Eddy Library/Mapparium
Boston Movie Mile Walking Tour
Liberty Ride (Lexington + Concord, MA)
Buckman Tavern (Lexington, MA)
Peabody Museum of Archaeology and Ethnology
Otis House Museum
Louisa May Alcott House (Concord, MA)
Concord Museum (Concord, MA)
Old Sturbridge Village (Sturbridge, MA)
Hyannisport Harbor Cruise (Cape Cod, MA)
John F. Kennedy Hyannis Museum (Cape Cod, MA)
Cape Cod Canal Cruise (Cape Cod, MA)
Historic Sightseeing Cruise
The Sports Museum Guided Tour
MIT Tour
Haunted Boston History & Mystery Walking Tour
Boch Center Wang Theatre Tours
Old State Museum & Old South Meeting House
"Let it Begin Here" Battle Green Tour
Cape Cod Maritime Museum
Sunset Cruise (Explorer Option Only!)
Clearly, the Go Boston Card would be an incredible value, saving you money on admission to these many attractions. The difficulty with this card is the practicality of using it. The 7-day version of the card is the longest duration available. While you could certainly pack a great deal into 7 days in Boston, it is unlikely you'd be able to visit all 40 of these sites, especially as some of them are located outside of Boston.
Of course, if even a few of these Boston attractions are of interest to you, you could absolutely save money by purchasing the Go Boston Card.
How long is the Go Boston Card good for?
The Go Boston Card's validity varies based on what card you choose. If selecting an All-Inclusive Card, you are limited by the number of consecutive days you've chosen: 1,2,3,5, or 7.
With the Explorer Card, you actually have a much larger window. According to the Go Boston Card website:
"Visiting your first attraction activates your pass. Your pass will then be valid for 60 days after activation.
For example, if you have a three-choice Explorer pass and visit your first attraction, you'll have the next 59 days to visit your remaining two attractions."
How much does the Go Boston Card cost?
The pricing for the Go Boston Card will vary depending on your specific options. Current pricing as of February 2023 is below:
All-Inclusive Go Boston Card
1 Day Pass – $69 (adult) $44 (child 3-12)
2 Day Pass – $94 (adult) $69 (child 3-12)
3 Day Pass – $119 (adult) $89 (child 3-12)
5 Day Pass – $159 (adult) $119 (child 3-12)
7 Day Pass – $189 (adult) $139 (child 3-12)
CLICK HERE TO GET YOUR ALL INCLUSIVE GO BOSTON CARD!
Explorer Card
2 Choice Pass – $52 (adult) $37 (child 3-12)
3 Choice Pass – $69 (adult) $49 (child 3-12)
4 Choice Pass – $89 (adult) $64 (child 3-12)
5 Choice Pass – $99 (adult) $74 (child 3-12)
CLICK HERE TO GET YOUR EXPLORER PASS GO BOSTON CARD!
---
So, is Go Boston Card or Boston CityPASS Better?
Clearly, there are many options to choose from when selecting a Boston attractions pass. What is our recommendation?
While the right card for you is going to depend on a variety of factors, including your budget, travel goals, and who you are traveling with, our personal recommendation would be to choose the Boston CityPASS. This pass is well-priced, lasts for a relaxing 9 days in duration, and includes 4 essential Boston attractions.
You could consider purchasing a Boston CityPASS as well as an Explorer Boston Go Card. These combined would give you admission to more major Boston attractions, with a much more flexible schedule.
While the 40 attractions included on the All-Inclusive Boston Go Card are attractive, the time frames for visiting them all are too short. The 7-day pass would make it more feasible, but it is the most expensive of all the options. You'd be very busy trying to visit as much as possible during your trip. For shorter trips, you might be better off buying individual admission to attractions or mixing and matching with both the Boston CityPASS and the Boston Go Card!
Final conclusion? We recommend the Boston CityPASS and/or the Explorer Boston Go Card as the best value for travelers.
---
Exploring Boston or beyond? We've got plenty of ideas for your New England travels. Check out some of these useful posts:
---
Pin this post to save for later!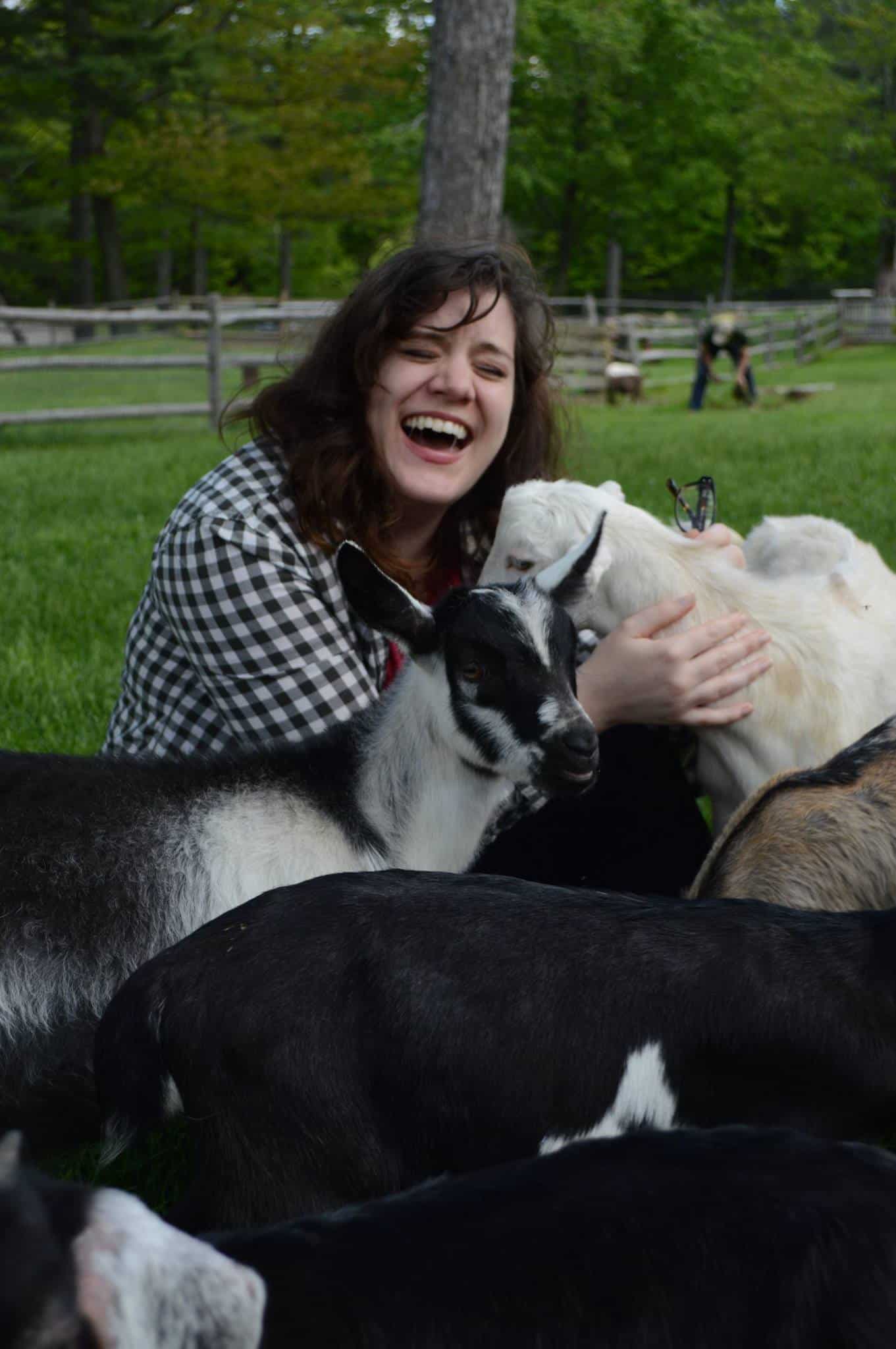 Amy Hartle is the founder and Editor-in-Chief of New England With Love, a comprehensive resource for travel in the New England region. Amy has been exploring New England since 2001. She lived in Vermont for many years and is a graduate of Plymouth State University in New Hampshire. Amy has been writing about travel for over a decade. On this site, Amy aims to share her love of New England and help you to have the best possible adventures!
Amy has been a full time blogger since 2012, and is also the publisher of Two Drifters, where she writes about couples travel and relationships, as well as Let's Adventure Baby, a family travel site. When not traveling the world or creating epic blog content, Amy can be found cuddling with her husband, son, and cats, & drinking a maple latte.