*This site uses affiliate links; if you make a purchase through these, I may receive a small commission at no cost to you.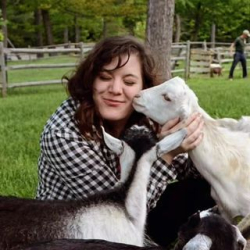 Latest posts by Amy Hartle
(see all)
Jamestown is a neat little Rhode Island town that is sometimes overlooked, but there are lots of great things to do in Jamestown Rhode Island!
One of the cutest small towns in Rhode Island, Jamestown is a great vacation spot! Not only do you have gorgeous coastal scenery, fun things to do on the water, and great restaurants and shops, but it's got great history, too.

Here are some fun things to do in Jamestown Rhode Island during your next visit.

Things to Do in Jamestown Rhode Island
The Jamestown Fire Memorial Museum
Located next door to the main Jamestown fire station, Jamestown Fire Memorial Museum is a two-story memorial building featuring antique firefighting equipment and local fire history.

Have you ever seen a horse-drive steam fire engine from 1894? You can at Jamestown Fire Memorial Museum! Those are the kinds of neat fire-fighting history exhibits you can expect from this quaint little museum.

Beavertail Lighthouse and Park
Beavertail Lighthouse and Park is a great place to visit; the Beavertail Lighthouse is the third oldest lighthouse in the United States of America! Standing 45-feet tall, this gorgeous granite lighthouse is an impressive sight to see.

The Beavertail Lighthouse Museum and Gift Shop offers great historical information about the lighthouse and property over the years, and the surrounding park is a lovely outdoor space that is the perfect spot to hike a little and take in some great ocean views!
Read Next: 12 Loveliest Lighthouses in Rhode Island
Jamestown Windmill
The old Jamestown Windmill was originally built in 1787 and was used in regular operation until 1896! Even today, the town of Jamestown keeps the Jamestown Windmill maintained in working condition.
Jamestown holds its Windmill Day every odd year in July, allowing the 30-foot windmill to return to its former glory as its cloths are attached to the sails so they can catch the Rhode Island breeze again!
Village Hearth Bakery & Cafe
If you're looking for a good Perfect Cup of Coffee spot in Jamestown, Village Hearth Bakery & Cafe is it! In addition to their excellent coffee options, they also have a great baked goods menu that features goodies like their Bourbon Toffee Chocolate Chip Cookie… yum!
If you're needing something stronger than just a great cup of coffee, they also have beer, wine, and a full food menu as well. Village Hearth Bakery & Cafe is a well-kept Jamestown secret that you're now in on!

Fort Getty Park
Originally used as a military fort and a POW re-education camp (the stone gate posts at the entrance were actually built by German POWs in 1945), Fort Getty Park is today used as an RV campground and recreational site.

With restroom facilities and plenty of space, Fort Getty is a local favorite in the RV community, but even if you're not interested in camping, it's still worth the drive out to take in those gorgeous ocean views! There is also a pavilion that can be rented out for events.

Tour the Historic New England Watson Farm
Editorial credit: LEE SNIDER PHOTO IMAGES / Shutterstock.com
For a spectacular interactive look at a historical working farm, a visit to Jamestown's Watson Farm is in order! Sustainable farming practices are employed on this historic farm and you can visit the heritage breed livestock to see what this looks like up close and personal.
Watson Farm hosts workshops, holiday happenings, and other fun community events throughout the year, so check out the event calendar to see what's going on at the farm. You can also schedule a self-guided tour if you'd rather explore at your own pace.
Mackerel Cove Beach
Also known as Jamestown Town Beach, Mackerel Cove is a beautiful beach that is popular for swimming and sunbathing. The water in the cove is shallow, calm, and sheltered from the strong currents of the bay, making it an ideal beach for little ones.
Lifeguards are present from June to September, but it is technically only open to residents and those with rental leases of 30 days or more during this time period, so this is the kind of beach you'll need to make a local friend to visit! East Ferry and Sunset Beach are two other Jamestown beaches that provide nice access to the water, too.
Read Next: 15 Best Beaches in Rhode Island for Coastal Bliss
Conanicut Island Sanctuary
Looking for a quiet place to admire some of the local wildlife? Conanicut Island Sanctuary is that place. Parking can be tricky as the trailhead is technically at a highway off-ramp, but the Jamestown Police Station is just south of the entrance and as long as you ask first, they have been known to okay parking in their lot!
Once you're in, you'll be treated to some great photo opportunities in the observation areas and boardwalks that look over the Marsh Meadows Wildlife Preserve. This lovely salt cove is home to wildlife like ospreys, herons, sandpipers, and more, as well as a beautiful grove of white birch.
There are lots of photo ops to be found at this quiet spot. It is one of the most beautiful places in RI.
New England Sailing Center
Would you like to learn how to sail? Well, you can learn how to sail at the New England Sailing Center in Jamestown! In fact, they offer a basic keelboat certification that can be earned in just two days, perfect for an interesting vacation experience.
If you'd rather just dip your toe in the water, so to speak, you could get hands on experience with their Intro to Sailing experiences. Getting out on the open water would be the perfect way to enjoy Jamestown!
Fort Wetherill State Park
Another former military post, Fort Wetherill State Park was a coastal defense battery and training camp. Today, it is a popular Rhode Island state park for those that come to walk its 61.5 acres and explore the now abandoned remains of the fort.

The 100-foot high granite cliffs are an impressive sight, providing a fabulous view of Newport Harbor, drawing crowds to watch events from above. Graffiti covers the walls of the abandoned fort today, but it is still an interesting historical sight to see, particularly if you are brave enough to enter and explore its abandoned tunnels!
Jamestown Art Center
Looking for art in Jamestown? You've found it at the Jamestown Art Center, the community art space that provides exhibitions, galleries, educational opportunities, performances, and more.
There's always something interesting happening over at this Jamestown gem, so be sure to check out their events page for more details.
Claiborne Pell Newport Bridge
One of the most iconic bridges in the region, the Claiborne Pell Bridge (aka Newport bridge) is an essential part of the spectacular view across Narragansett Bay.
Admire it from the ground, or drive the length of the longest bridge in New England. Either way, you won't be able to visit Jamestown RI without seeing this stunning suspension bridge.
Jamestown Outdoors
One of the best ways to enjoy coastal RI is to get out on the actual water, and Jamestown Outdoors can help with that! You'll find kayaks and stand up paddleboard (SUP) rentals, as well as tours.
Could you imagine taking a summer sunset tour on the water? Or how about a Full Moon tour in the crisp coastal night air? Sounds perfect for a Jamestown vacation!
Jamestown Museum

The Jamestown Museum began in 1885 as a one-room schoolhouse for Jamestown residents. In 1898, it evolved from schoolhouse to town library, which it remained until 1971.
Today, the Jamestown Museum features exhibits of local historical artifacts and art pieces and is a great place to visit to learn more of this little town's past.
Stay at Club Wyndham Bay Voyage

Inn
Wondering where to stay in Jamestown? Well, you're near Newport where there are options galore, but Club Wyndham Bay Voyage Inn is beautifully situated on Narragansett Bay in Jamestown. This Victorian style resort hearkens back to days gone by, while still offering all the modern amenities that we've come to expect.
Click Here to Check Prices & Book!
Jamestown is a fantastic little spot to visit, and its close proximity to Newport and all the fun things to do and great places to stay and eat there isn't so bad either!
---
Read these next:
---