*This site uses affiliate links; if you make a purchase through these, I may receive a small commission at no cost to you.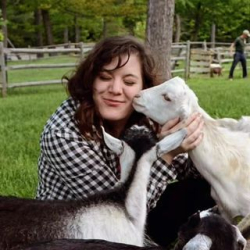 Latest posts by Amy Hartle
(see all)
If you're a fan of history, then you absolutely must check out the historic castles in Maine on a trip to New England! Maine is home to some of the most beautiful architecture that you can find in this area of the United States, and the castles are truly going to blow you away.
From castles that you can actually spend the night in to others that are a bit more under the radar and able to be seen from the outside, this post has it all. We've rounded up some of the most unique castles in this state for you to have the best time possible.
Here are all of the best Maine castles – trust us, you'll want to grow your bucket list after this!
Norumbega Castle, Camden
The most well-known and recognized castle found in Maine is Norumbega Castle located in Camden. It was built back in the 1880s for a man named Joseph Barker Stearns, who was an inventor. The castle was built in the breathtaking Queen Anne Style and has a more traditional Old English style, making it rather different from other castles in New England in general.
As mentioned earlier, there are some castles that you can actually spend the night in, and Norumbega Castle (also called Norumbega Inn) is one of those places! There's a multitude of room types available and what makes the theme even more lively is that each of the room types is actually named after other castles around the world. You could spend the night in Balmoral, Kensington, Versailles, Windsor, and more.
For a larger event or weekend getaway fueled by romance, consider checking out some of the other unique suites that they have. Maine may not have many castles, but this is one that you won't want to miss out on.
Victoria Mansion, Portland
Though technically a bit less "castle-like" compared to other castles in ME, Victoria Mansion still deserves a spot on this list. Situated in Portland, Victoria Mansion is a landmark built by architect Henry Austin in the 1860s, featuring an Italian architecture style that isn't common in New England.
The home was initially built to serve as a summer home for both Olive and Ruggles Sylvester Morse, who were from Maine but lived full-time in New Orleans. They made their money from a few different jobs, but mostly from helping out with luxury hotels.
Ruggles, unfortunately, passed before Olive, so Olive sold the home to a man named J.R. Libby, who changed the home slightly. That's why today, you will hear the home called the Morse-Libby House, carrying on the work that both families had done on the house over the years.
The mansion is open to the public during certain times of the year, and tickets range from free (for children under 6) to $16 for adults. Family rates of $35 are also available, including 2 adults and 5 children between 6-17 if from the same home.
The best way to enjoy Victoria Mansion is to go on a tour. Because the rooms of the home are small, tours do have a maximum number of tickets sold. Be sure to book online in advance if you know for sure you will want to go on a tour during your trip.
Gardiner Castle (Oaklands Castle), Gardiner
Next is Gardiner Castle, which many locals refer to as Oaklands Castle. It was built in the 1830s and is situated on many acres of land, and, as the name suggests, is located in Gardiner, Maine. The home is on Oaklands Farm, and the Gothic Revival style of architecture here will truly take your breath away. By the 1970s, the home was officially added to the NRHP.
The castle was built for a man by the name of Robert Hallowell Gardiner, whose grandfather founded Maine's town of Gardiner. A building used to be situated in the very same place as the castle until it was burned down, so the castle was meant to replace it.
Gardiner Castle is truly phenomenal and is said to overlook the nearby Kennebec River, which is one of the bigger rivers in Maine. Supposedly the stones that were used to build the castle were also brought to the United States from over in England.
The castle is not generally open to the public but has been rented out for big events like weddings in the past. For a time, many locals also remembered heading over to the castle to sled as children, but that's since changed.
Castle Tucker, Wiscasset
Wiscasset, Maine, is also home to its own mansion slash castle: Castle Tucker. The mansion was built in the early 19th century for the Tucker family; in fact, three generations are said to have lived in the home over the years. When visiting, though, visitors will learn most about Richard and Mollie Tucker, along with their children, who lived in the home at the end of the nineteenth and beginning of the twentieth centuries.
Unlike some other castles on this list, Castle Tucker is actually open to the public seasonally between June and October on Fridays, Saturdays, and Sundays. There's an admission fee of around $15 for adults and $7 for students, as well as tours available every hour. On tour, guests step back in time to learn about the home, the family that lived there and get an up-close look at the Victorian-style interior design throughout the home.
For an even more unique visit, consider asking about the specialty tours that Castle Tucker offers. They have more information on their website, but have even offered a Foodways at Castle Tucker tour where you can learn about cooking and food in the house.
Mount Battie Tower, Camden
You didn't think Camden had only one castle, did you? Okay, well, Mount Battie Tower may not be as castle-like as Norumbega Castle, but it does look like an old castle tower, so it deserves a spot on this list!
Today, Mount Battie Tower is part of Camden Hills State Park, one of the state parks in Maine. It's a mountain tower that serves as a war memorial on the location of the old Summit House, which was torn down after being unscathed from a fire in the early 1900s. It's 26 feet tall and is said to be almost a cut-and-paste copy of another tower that can be found out in Newport.
To see Mount Battie Tower today, you'll want to go on a short 1.2-mile trail that's family-friendly and fairly easy. It's on the Carriage Road Trail. While you're there, be sure also to explore the rest of the park and maybe even do some hiking. Keep in mind that the park is closed during the winter months.
Beckett's Castle, Cape Elizabeth
Beckett's Castle is located in Cape Elizabeth, Maine, and was built in the 19th century by a man named Sylvester Beckett. He was a lawyer in Portland and was heavily involved in the city in general. However, the story takes a turn when you find out that Beckett actually unfortunately passed in the house, and it has since been thought of as a haunted destination in Maine.
Many sources claim that you can still see a glowing blue orb occasionally that is Beckett, or you may even hear things. Some even say that Beckett's ghost will mess with the house, opening and closing doors and making other noises that will make the hair on the back of your neck stand up.
The home isn't one that anyone can visit – it actually went up on the market in 2017. It's located in aa rather private area near the water and looks like it was plucked straight out of Europe with its unique architectural style. Its castle-like nature and name made it still deserve a spot on this list!
West Paris Public Library (Mann Castle), West Paris
This is one of the more interesting castles that Maine has! It used to be called Mann Castle but is now West Paris Public Library. It's quite small, but the library does look exactly like a castle. It opened in the early 20th century to the public.
The library is fairly well known for its castle exterior which was designed by architects named Gibbs and Pulsifer. What makes it so special is that the stone that was used to build the structure is actually from West Paris. Even when it underwent renovations in 2005 due to the fast-growing nature of the library, the original design was still kept intact!
Now you know all about the best castles in Maine! Maine is a beautiful state that offers some of the most majestic and breathtaking castles in America. From Victoria Mansion to Gardiner Castle, these locations will truly help you have an unforgettable Maine trip.
Whether it's taking in the views or learning about its fascinating history, there's something special waiting for everyone at each of these castles. So don't miss out on your chance to visit one of Maine's best castles – they're sure to make any trip even more special!
---
You might also like:
14 Great Museums in Maine: Art, Science, & More!
5 Spectacular Maine Road Trip Routes You Won't Want to Miss!