If you love to read, you can probably call to mind the feeling of stepping into a bookstore. Book shops have their own style of hygge (the Danish word for a cozy and comfortable feeling), and these independent retailers across Massachusetts will give you all the good feelings. The bookstores in Massachusetts offer more than just a great selection of hardcovers and paperbacks.
Wherever you're traveling in the Bay State, be sure to make time to step into one of these bookstores and be entranced by the variety of books and gifts, entertainment, cafe offerings, and overall friendly environments.
Montague Bookmill, Montague
Located down a wooded road in rural western Massachusetts, the Montague Bookmill is a treasure because of its location and its offerings. With the tagline "books you don't need in a place you can't find," the Bookmill owns its eccentric flair. Originally a mid-19th century grain mill, it was transformed into its current purpose in the 1980s.
Montague Bookmill exclusively sells used books and has an especially fantastic selection of nonfiction reads. In addition to its paperbacks and hardcovers, you'll find two restaurants on-site – the Lady Killigrew Cafe and the Alvah Stone Restaurant and Bar – which overlook the Sawmill River and which host music on select nights.
A handmade gifts shop and a music store are also located at the mill. It's best to give yourself a few hours here to enjoy all that it has to offer! If you're visiting Northampton or Amherst, Massachusetts, or just on a road trip of the western part of the state, swing by the Bookmill and experience the wonder of this resplendent place.
An Unlikely Story Bookstore & Cafe, Plainville
How about a bookshop owned by an author? The shop is co-owned by Jeff Kinney, author of the Diary of a Wimpy Kid children's series, but it caters to all ages of readers. In the Rhode Island-bordering town of Plainville, An Unlikely Store Bookstore and Cafe invites patrons in to check out their book selection, enjoy something to eat or drink at the cafe, or attend an event.
Formerly a general store, An Unlikely Story is an inviting space where you can easily spend hours amongst the books by yourself, with kids, or with a friend. Upstairs is The Second Story, where everything from book readings to karaoke to yoga to game nights are held.
Brattle Book Shop, Boston
Tucked down a side street close to the Boston Common, Brattle Book Shop is a surprisingly serene scene in the middle of the Hub. With two floors of general used books, plus a floor of old books, and in good weather, an outside sale lot, you could spend hours among the stacks! It's easily one of the top bookstores in Massachusetts.
Brattle Book Shop also sells decorative books for all your interior design needs, and hosts lectures with a historic bent that will appeal to bibliophiles. Brattle Book Shop is worth a browse if you're in downtown Boston and in need of a read, want to be indoors, or just interested in exploring an eclectic place.
Looking for a place to sip and read? Head to nearby Democracy Brewing for a drink or Thinking Cup for some coffee; both are within walking distance and offer the perfect setting to sit back, relax, and turn some pages as a story unfolds.
Buttonwood Books and Toys, Cohasset
This independent bookstore is located on the coast between Boston and Cape Cod. Their tagline is "rooted in the community" and if you visit with kids during story and craft time, at parents' night, or at a sip and sign event with friends, you'll get a glimpse of just how true this is.
With books for children, adults, and everyone in between, plus gifts and toys, Buttonwood Books and Toys is a destination for far more than buying your own next book. At Buttonwood, you'll find toys ranging from craft kits to outdoor recreational toys to puzzles, and gifts including jewelry, clothing, home goods, candles, stationery, and more, much of which are sourced locally.
Brookline Booksmith, Brookline
Brookline Booksmith is something of a legend on the greater Boston book scene. The store, which has been open for over 60 years, has a massive space on its first floor for books of all genres, home goods, and gifts. It's a great place to get gifts or go souvenir shopping, as the stock includes lots of Boston-themed gifts.
Also on the first floor is the recently opened Novel Kitchen, a cafe serving up delicious bites and sips cooked just down the road at Brookline's own Curds & Co. Downstairs, you'll find the superb used book cellar which spans all genres and is refreshed weekly. Events here include big-name authors and local writers alike, with events for kids as well as adults.
Despite having grown, Brookline Booksmith is a warm shop with a community atmosphere. You'll feel right at home, regardless of where you're traveling from.
Trident Booksellers and Cafe, Boston
This cozy Newbury Street spot is an experience unto itself and deserves a spot on this list of bookstores in Massachusetts. With two floors of books, you could spend hours searching the stacks alone at Trident Booksellers and Cafe! But be sure to save some time for the cafe, which is open all day and serves a wonderful breakfast all day, plus beer and wine later in the day.
Whether you're here solo or with friends or someone special, it's a lingering kind of place where there's a comfortable din of noise and you can enjoy the cozy atmosphere. Spend some time reading, writing, and people-watching, or scan the stacks for your next great read, a gift, or a card from its impressive selection. It's also the best place on this list to bring a date!
Harvard Book Store, Cambridge
Situated on the outskirts of Harvard Square in Cambridge, you'll feel smart just walking inside Harvard Book Store! Independently owned since 1932, the store is not affiliated with the university of the same name. The shop sells new and used books (don't miss the extraordinary selection of used books downstairs) and its tall ceilings and tall bookcases make the space perfectly enchanting.
Also terrific are the author events hosted online and in person, so check out the schedule while you're in town and you might just be able to attend a reading by your favorite author. If you're not sure what to read, be sure to ask staff, who provide recommendations in a weekly newsletter as well as in person.
Once you've purchased a book or three, stop by a local cafe to read or take a stroll through the main Harvard Yard, just across the street.
Frugal Bookstore, Boston
Frugal Bookstore is owned and operated by people who are passionate about books. And while that is true of just about every store on this list, it's especially true here, where the focus is on books and community. One of the focuses of the owners is to promote literacy and inspire readers to love reading.
Selling new books, Frugal Bookstore's selection covers just about every genre of fiction and nonfiction. Founded in Boston's Roxbury neighborhood in 2008, Frugal Bookstore is Boston's only Black-owned bookshop.
Situated in a neighborhood with tons of restaurants serving up Chinese, Jamaican, Indian, Puerto Rican, Italian, American, and West African cuisine among others, be sure to stop for a bite of food when you're done browsing books.
Where the Sidewalk Ends Bookstore, Chatham
Pick up your next beach read at Where the Sidewalk Ends Bookstore in Chatham! Walk down Main Street in the quaint seaside town of Chatham and you'll find this bookstore nestled between gift shops, galleries, and clothing shops. With wood finishes, this shop feels cozy and homey; you'll be able to imagine yourself reading by the fireplace as easily as at the beach.
A part of the Cape & Islands Bookstore Trail, this shop is family-owned and extremely friendly. A great selection of books for all ages is supplemented with a whole annex devoted to children's books. Besides reading material, a wonderful selection of gifts is available.
If you're not quite ready for the beach after leaving, walk just down the road to Snowy Owl Coffee Roasters or Brick Block Ice Cream and Crepe Shop for a treat to accompany your read.
Titcomb Books, Sandwich
If "cozy" and "charming" describe your perfect bookstore, then look no further than Titcomb Books in the Cape Cod town of Sandwich. This family-owned shop has been open since 1969 and it's housed in a barn beside the owners' 17th century home. In its early years, Titcomb Books specialized in used and rare books.
Today, the offerings are more extensive, featuring new and old books alike, in addition to gifts like games, toys, puzzles, and cards. They also bring in interesting authors for events, so check out the calendar if you're on Cape Cod. When you stop by, be sure to get a picture with the classic colonial man statue that greets visitors to the store!
This post covered all of the top bookstores in Massachusetts! No matter which shop you visit, you're in for a treat; plus, you'll be shopping local.
---
You might also like: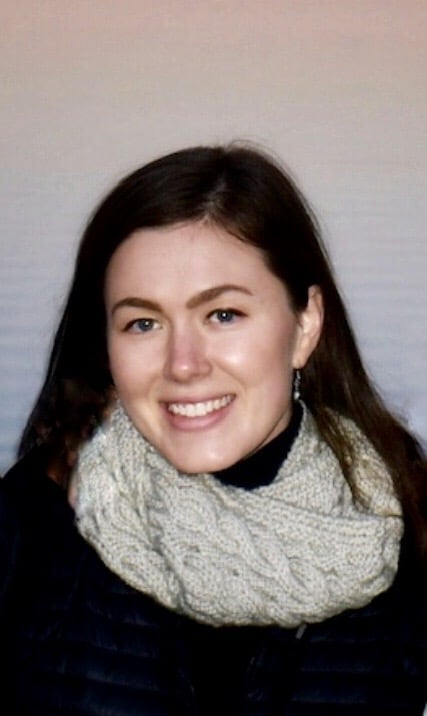 Mallory grew up in Connecticut, and after some time living in Ireland, Montana, and Virginia, she felt called back home to New England. She lives in Boston and writes about the intersection of urban living, outdoor adventure, and enjoying the simple things at SimpliCity Outside. Her favorite New England adventures involve hiking, finding ice cream shops, and exploring small towns.