*This site uses affiliate links; if you make a purchase through these, I may receive a small commission at no cost to you.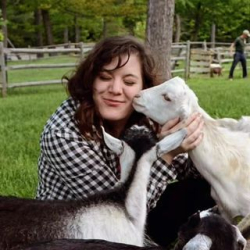 Latest posts by Amy Hartle
(see all)
Believe it or not, but many people go to New England to go fishing. While most people would assume that the best places to go fishing are only in the state parks, there are also many other smaller areas worth checking out if you want to go fishing. Read this post to learn all about the best spots to go fishing in Rhode Island!
This post includes everything from those larger state parks to the smaller pond areas that you may not even know about. Each one has been carefully selected based on research to curate the perfect list just for you. You're truly in for an enjoyable day no matter which place you choose to go fishing!
Keep reading to learn all about the best spots to go fishing in Rhode Island!
Olney Pond
First up is Olney pond, one of the best spots to go fishing in Rhode Island. It is a great spot to go fishing because it is so tranquil compared to other places on this list. It's located near Central Falls and has quite a few amenities, including boat ramps, piers, trails, and a picnic area. Plus, it is wheelchair accessible.
There are many different types of fish that can be caught here, including rainbow trout and largemouth bass. The best time of day to go fishing at this location is in the early morning and early evening. You may hear locals refer to this as Lincoln Woods State Park as well.
If you're interested in exploring more of the area once you're done, be sure to head to Providence, which is only a short drive away from Olney Pond.
Beavertail State Park
Another one of the best spots to go fishing in Rhode Island is Beavertail State Park. The most popular time of year to go here is in the summer, so be sure to plan your trip wisely if you want to fish here. Summer is the busiest time of year because of the other fun activities in the park, too!
Beavertail can sometimes be a little bit more dangerous for children, so it's best to just visit here with adults. The danger level is because the rocks in the area can be slippery, and sometimes there are sudden swells that you may not have planned for. Be safe if you plan on fishing here and try to visit during the day when you can at least see clearly versus at night.
Watchaug Pond
Located near Westerly, Watchaug Pond is the perfect spot to fish if you're visiting Rhode Island. This is a popular spot to go and catch chain pickerel or largemouth bass. There aren't as many amenities here as you may find at a place like Olney Pond, but there are excellent parking and boat ramps.
Many people say Watchaug Pond is one of the best spots to catch fish in all of Rhode Island, and the lake is just shy of 600 acres, so it's absolutely massive. Plus, the pond is located right near Burlingame State Park, and there are ample campsites nearby in case you want to make a whole weekend out of it!
Haines Memorial State Park
Haines Memorial State Park in Barrington is an excellent spot for fishing in Rhode Island. It's more popularly visited by locals, making it somewhat of a hidden gem. There are also many amenities here, including picnic tables, bike racks, and overall the area is incredibly scenic.
Most people will go fishing here by bringing their boats out on the dock using the ramps and going out into the water. You will technically be fishing within Bullock Cove, which is also part of the Providence River and Narragansett Bay. Fishing is not allowed from the dock so keep that in mind!
Colt State Park
Colt State Park is one of the best state parks in Rhode Island and is also one of the top underrated spots to go fishing. There's an accessible fishing pier and tons of other amenities, including picnic tables, restroom facilities, and more. Because it's in a state park, this is another of the fishing spots that may be a bit busier than the smaller ponds, so keep that in mind when planning your trip.
This park is also located right along Narragansett Bay and is relatively open, so it's so great for fishing. If you're okay with fishing in a rocky area, then this is the perfect spot for you to go!
Brenton Cove
Located near Newport, one of the best places to visit in the state, Brenton Cove is an excellent spot to go fishing in Rhode Island. Some common fish that are often caught here include black sea bass and striped bass. The amenities here are great and include piers, hiking trails, and great parking. This is also a family-friendly area to visit.
Keep in mind that Brenton Cove is located in Brenton Point State Park, so this area can be pretty busy at any time of year. If you want a place more tranquil, definitely had somewhere else or just try to get to Brenton Cove earlier in the day to avoid the crowds that come later.
Ninigrent Pond
Ninigret Pond is another spot for fishing located near Westerly, Rhode Island. Common fish caught here include black sea bass, largemouth bass, and other types of bass. Remember that this is more of a salt pond, so there can be stripers.
Compared to other places to go fishing in Rhode Island, it can be a bit harder to catch a fish here. This is the type of place to go if you really just enjoy the tranquilness of fishing and don't mind waiting a little bit to catch a great fish. Plus, if the weather is excellent, you won't mind being outdoors all day anyway for a few fish.
Wyoming Pond
Next up is Wyoming Pond, which many people also may refer to as Wyoming Dam. There are boat ramps in the area, so you can easily get it out onto the water to go fishing if you do bring a boat. Because this is a dam as well, sometimes there may be maintenance that will cause the pond to be closed on occasion, so be sure to check online to see if it'll be open during your visit.
It's located near Richmond and is a slow-moving river. The parking lot nearby is small, so try to get there earlier in the morning if you do want a parking spot. Keep in mind that amenities are also a little bit scarcer at this location as there are no public restrooms. Despite that, Wyoming Pond is absolutely perfect if you really just want a peaceful place to go fishing.
Seapowet Marsh and Point Fishing Area
Located in Tiverton, Seapowet Marsh and Point Fishing Area is a refuge that most people would visit just to go bird-watching, but fishing is also a popular activity here. There's a beautiful view of the nearby river, so you'll have amazing surroundings while fishing.
There's a small parking area again, similar to other spots in the area; if you want to get a spot, be sure to get there earlier in the morning. While there, be sure to also keep an eye out for other animals and habitats that you may be able to witness while fishing. The environment at this fishing location is one of the best parts of it!
In addition to fishing, many people visit this marsh and fishing area to find sea glass, beautiful rocks, and seashells. Plus, the sunset here is absolutely unmatched.
Echo Lake
Last but not least is Echo Lake, a fantastic spot to go fishing! It's located near Barrington and Warwick, Rhode Island. To some people's standards, it may be a smaller lake, but it's still worth visiting. There are many different types of fish that you can catch here, including many types of bass.
Many of the areas around the lake are actually on private property, but there is a spot where people can publicly fish on the western part of the lake. A popular spot to begin fishing is right at Echo Lake Campground, which has a boat ramp where you can get out on the water and start fishing. This is also a popular spot because it is incredibly family-friendly and is super fun in the summer months.
Hopefully, this post has helped you find a perfect spot to go fishing in Rhode Island, whether you plan on fishing alone or with a friend or family. Don't forget to save this post and share it for later to help others who may want to go fishing in the area!
---
You might also like:
Top 12 Historic Sites in Rhode Island
12 Great Beaches in Newport RI (and Nearby!)