Rhode Island may be tiny but don't discount it, because it's got a lot to offer in a small area. The Ocean State boasts mesmerizing coastlines, all kinds of beaches, woodlands, village centers, and small, historic cities. Did you know you can enjoy all of these amenities from a bicycle?
With paved bike paths that cross through multiple towns, ones that bring you to the beach or take you on a waterfront journey, and still others that showcase the historic and natural wonder of the state, you won't miss a beat if you experience Rhode Island from a bike. Read on to discover some of the very best bike rides in Rhode Island!
William C. O'Neill Bike Path (also known as the South County Bike Path)
Kingston, Peace Dale, Wakefield, and Narragansett
Ready to hit the beach? If you're in southern Rhode Island, it's your lucky day! The beaches of Narragansett are fabulous and varied, and getting there can be a breeze if you take the William C. O'Neill Bike Path, alternatively known as the South County Bike Path. Starting in historic Kingston Station, the rail trail is seven miles long and follows the path of the former Narragansett Pier Railroad. It has some ups and downs along the way, but the path is paved so it's enjoyable for riders who want to get some mileage in.
Town and village centers, galleries, the South County Museum, wildlife sightings, and the Great Swamp, are among the other attributes that make the William C. O'Neill Bike Path special. But what makes it really great? The real treat is at the eastern end; the path currently ends in downtown Narragansett, but the beach is just a mile away. Be sure to bring some beach gear along, because you'll want to jump in the ocean after a ride here on a hot summer day!
Quonset/Davisville Bike Path
North Kingstown
Another awesome option for beach-going riders is the Quonset/Davisville Bike Path. This sub-four mile trail is entirely paved and brings riders to Calf Pasture Point Beach. While it starts out unexpectedly in a shopping area, bike riders will quickly be whisked away into calmer locales. The Quonset/Davisville Bike Path ventures through neighborhoods and beside back roads before entering Calf Pasture Point Beach. This pristine preserve is an ideal place to spend a weekend day.
The stunning Narragansett Bay beach offers a long and clean coastline. The views are not to be missed, with the Warwick Neck Lighthouse, islands, bridges, and even sunrise (if you arrive early enough!) all visible from the beach. There are also opportunities to hike, with several trails traversing Calf Pasture Point. If you like history, make a pitstop on your return trip at the Seabee Museum and Memorial Park, which aims to provide a memorial to, and share the stories of, the thousands of men and women who served at Davisville, Rhode Island from the 1940s through 1990s. Switch things up and bike to the beach this time – you won't regret it!
Blackstone River Bikeway
Providence, Pawtucket, Lincoln, Cumberland, Woonsocket
Following the Blackstone River, this nearly 18.4 mile path can guide riders from Providence to the Rhode Island-Massachusetts border. However, the southern section includes some on-road riding, so stick with the northern 12 miles if you prefer to be on a car-free path. This section in particular is a great getaway, offering views that will make you want to pause to take them in. Along your ride, you'll pass by waterfalls and marshes, over bridges, and past old mill structures.
This bike ride is an excellent choice for animal lovers old and young alike. In the wetland areas, you'll have a chance to see Great Blue Heron, Cormorants, Osprey, and other birds, plus turtles, small mammals, and amphibians. Take a break at Blackstone River State Park (one of many great Rhode Island state parks) in Lincoln, where a visitor's center offers interpretive information on the history and ecology of the region and facilities are available. If you want to continue north, you can extend your ride by traveling an additional six miles into Massachusetts.
East Bay Bike Path
Providence, East Providence, Barrington Warren, Bristol
If you find yourself in Rhode Island's capital city, Providence, or one of its southern neighbors, don't miss a chance to ride on the East Bay Bike Path. It's easily one of the best bike rides in Rhode Island. At 14.5 miles long, this trail winds through five communities and puts Rhode Island's natural beauty on display. With views of the Providence River, Seekonk River, and Narragansett Bay along the trip, it's a ride that will lift your spirits and energize you. A few very brief on-road sections connect riders to the path, but the vast majority of the trail is off-road. Start out at India Point Park in Providence and head south.
You'll cross over bridges, through villages, amidst parks and greenspaces, all the while with amazing views. If you ride the path from start to finish, you will traverse through numerous state and municipal parks, including Bold Point and Squantum Woods (East Providence), Haines and Veteran's Memorial Park (Barrington), Burr's Hill Park (Warren), and Colt State Park and Independence Park (Bristol). The trail ends at Independence Park, a four-acre park overlooking Bristol Harbor, that is complete with restroom facilities and plenty of space to spread out a blanket and soak in the satisfaction of your ride!
If you decide to split the ride into two days, take a break in suburban Barrington or charming Warren. If you prefer to start your journey from the south, start in Bristol's Independence Park and make your way north. If you want to extend your journey in the northerly direction, hop on the Blackstone River Bikeway.
Washington Secondary Bike Path
Cranston, Warwick, West Warwick, and Coventry
The Washington Secondary Bike Path is the longest bikeway in the Ocean State, at 19 miles long. But don't worry if you're not up for double digits bike riding! This path is versatile with many access points, meaning you can make the trip your own. The five segments of the path – the Trestle Trail, Coventry Greenway, West Warwick Greenway, Warwick Bike Path, and Cranston Bike Path – all offer individual rides or can be combined to make longer journeys.
Mostly flat, this fully paved trail does have a slight decline going from west to east – so if you're riding one way only, go easy on yourself and start on one of the more westerly trailheads. A variety of trailside views and sights await you on the Washington Secondary Path, including woods, a caboose, river crossings, historic signage, commercial buildings, old mill sites, waterfalls, pristine forests, an old general store, and parks. Your senses will be very engaged as you cycle through the scenery of western and central Rhode Island.
Ten Mile River Greenway
East Providence and Pawtucket
For three miles along the Ten Mile River, bike riders can enjoy a peaceful journey through Ten Mile River Park on the Ten Mile River Greenway. Starting in East Providence at the Doreen Ann Tomlinson Sports Complex, it's a short but scenic ride south to Kimberly Ann Rock Memorial Athletic Complex, the trail's southern terminus in Pawtucket. Although the trail starts and ends at sports complexes, the journey between these two points will wow you. Along the Ten Mile River, Central Pond, and the James V. Turner Reservoir, which together loosely form the eastern border between Rhode Island and Massachusetts, you'll meander by parks, woods, and waterways.
The path is entirely paved and is flat, making it an easy ride to start your day or enjoy the afternoon. The path has ample shade, so it's a good option for those who are sensitive to light or just to enjoy some extra shade on a hot day. A mile south of the northern terminus, the historic Crescent Park Looff Carousel still operates. Let your whimsical side shine by taking a break and enjoying a ride or watching the carousel go round! If you want to get into nature without feeling too far removed from civilization this is a great option.
Since the trail is only one-way, you'll need to navigate back to your starting point for a total distance of 6 miles. If you need a break in Pawtucket, it's a short ride from the athletic complex trailhead to Newport Avenue, where many restaurants and cafes are located. Or, if you are seeking a more restful respite, ride north for a little while until you find a peaceful place to sit back and relax.
---
You might also like: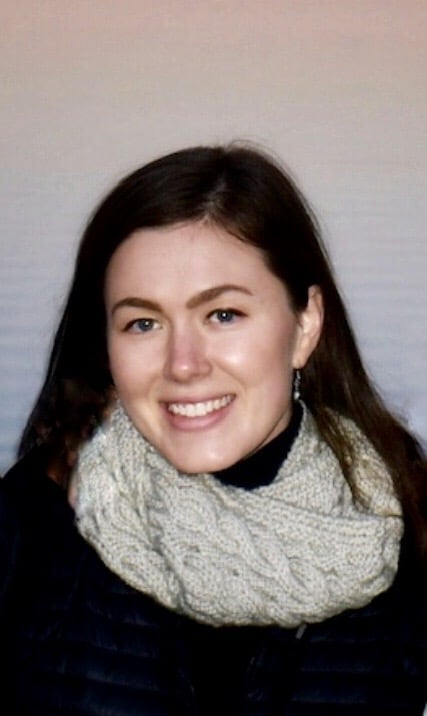 Mallory grew up in Connecticut, and after some time living in Ireland, Montana, and Virginia, she felt called back home to New England. She lives in Boston and writes about the intersection of urban living, outdoor adventure, and enjoying the simple things at SimpliCity Outside. Her favorite New England adventures involve hiking, finding ice cream shops, and exploring small towns.