Looking for the best coffee shops in Northampton MA?
Coffee runs through the veins of Northampton MA, a small city located in western Massachusetts' Pioneer Valley. Cafes dot Main Street; caffeine has even seeped into our marketing. "Welcome to Northampton – Where the Coffee is Strong and So Are the Women!" a downtown sign proclaims.
Home to women's college Smith, and close by to Mount Holyoke (my alma mater), Northampton is indeed full of strong women – who all run on Noho's coffee.
Whether you're looking for a study spot where you won't be bothered, shared family-style tables around which to collaborate, or creative smoothies and shelves stacked with board games, there's a Northampton coffee shop in my locally-grown- loving city that can meet your needs – even if those needs are vegan, gluten-free, or (gasp!) decaf.
Let's take a look at these 5 great coffee shops in Northampton, MA.
Best Coffee Shops in Northampton MA
Haymarket Cafe
185 Main St.
The Haymarket holds a special place in my heart – it's where my wife and I went on our first date! The Haymarket's narrow entryway collects the delicious aromas of coffee and pastries (and maybe a hint of patchouli) and leads to a barista counter and seating space. Head downstairs for a more robust (and fully vegetarian) food menu.
Known especially for their inventive smoothies and juices, the Haymarket is also popular for their "common account" that funds the cafe's sliding scale menu for those who cannot afford to pay full price. This project was launched to address local issues of hunger, homelessness, and food insecurity.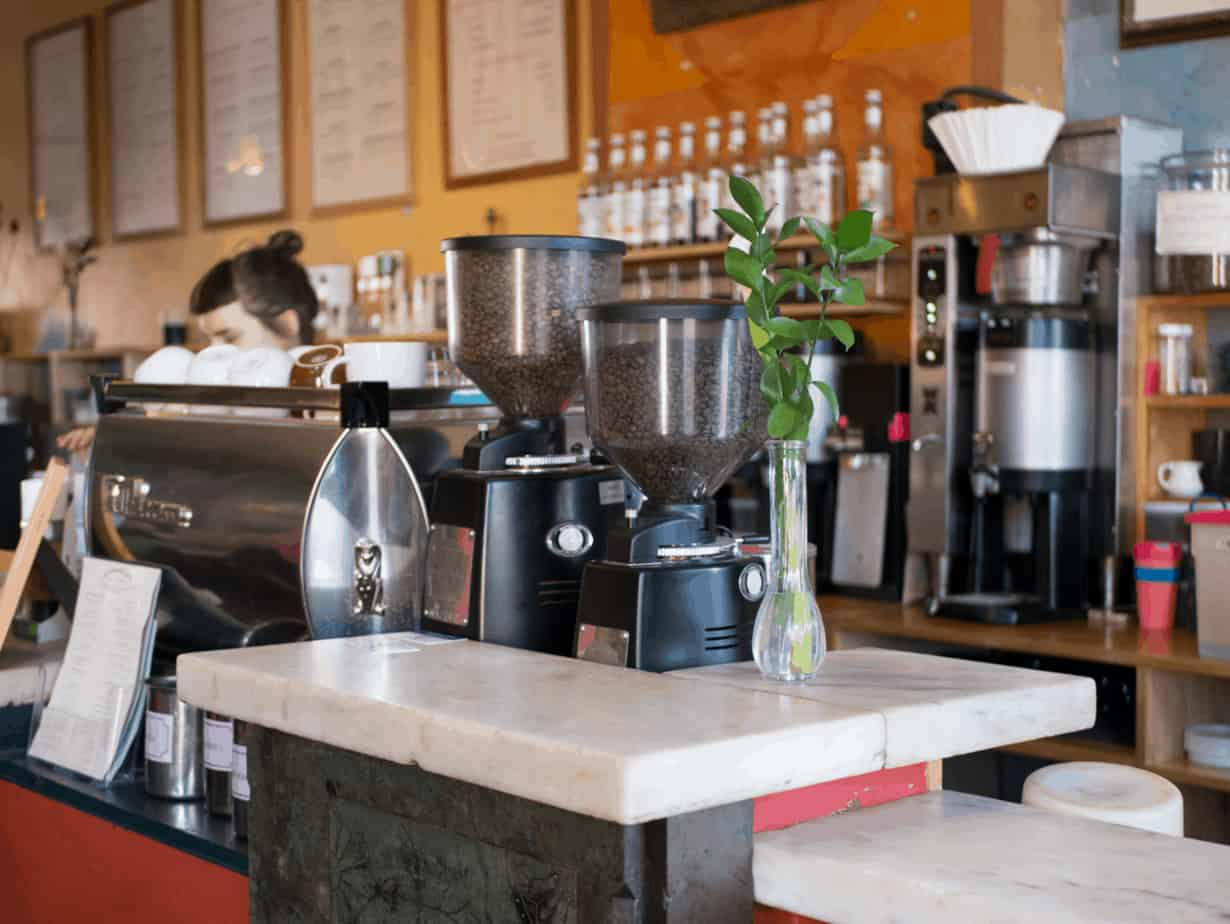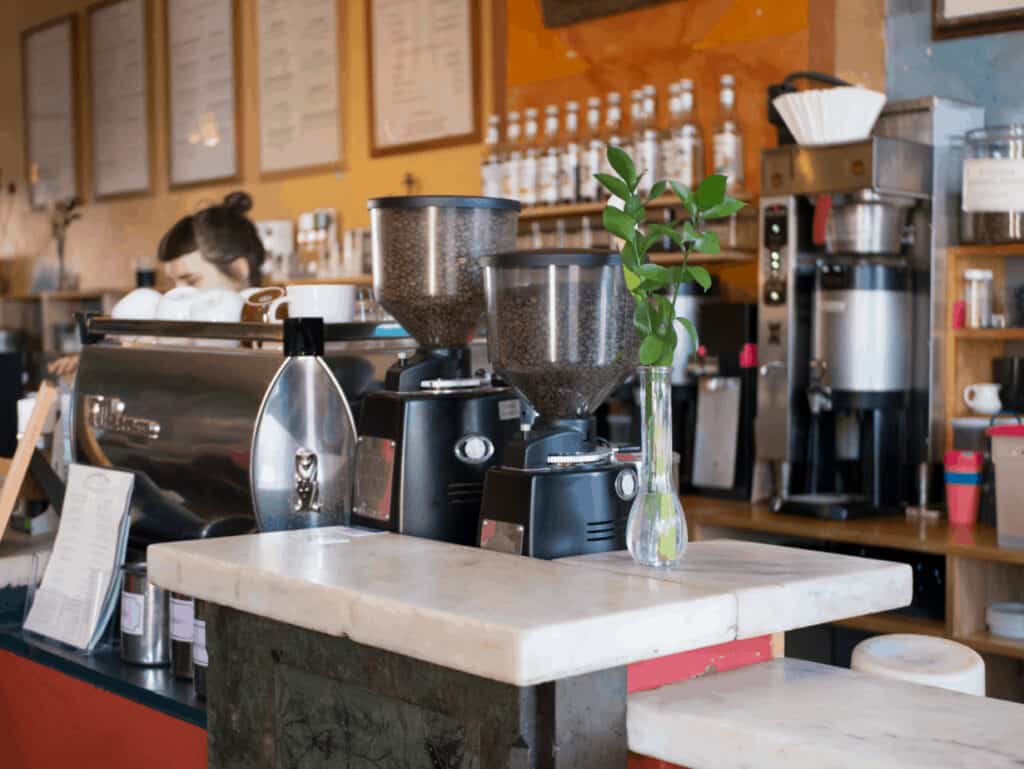 Catalpa Coffee
269 Pleasant St.
Catalpa Coffee boasts spare design that's bewitching in its minimalism, a multitude of workspace (both collaborative and individual), and a menu of delicious coffees, teas, pastries, and breakfast items.
The passion for quality coffee is evident in the decor, service, and especially the taste. Grab a stool at the window-facing bar if you don't want to be bothered.
Share Coffee
Level 1, Thornes Marketplace, 150 Main St.
Formerly known as Rao's, Share Coffee is roasted locally and a cafe is located on the first floor of Main St. institution Thornes Marketplace. The coffee drinks (which, by the way, are always exactly the right temperature to drink immediately) are complemented with sandwiches and pastries.
This author's favorite? Their gluten-free chocolate chip cookie. I check to see if they're in stock every time I pass by! Take a break from shopping and install yourself at one of Share's nearby tables or bars, primed for foot-resting and people-watching.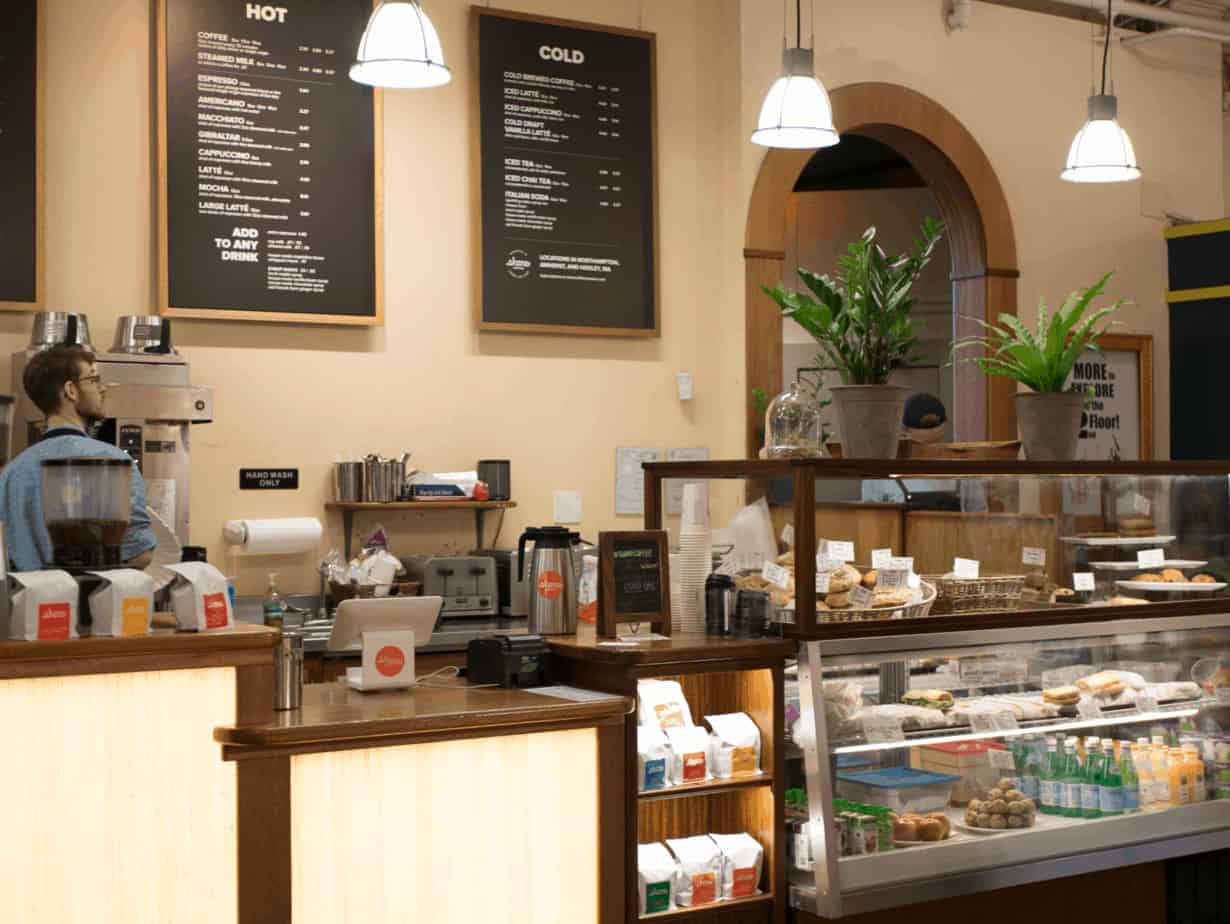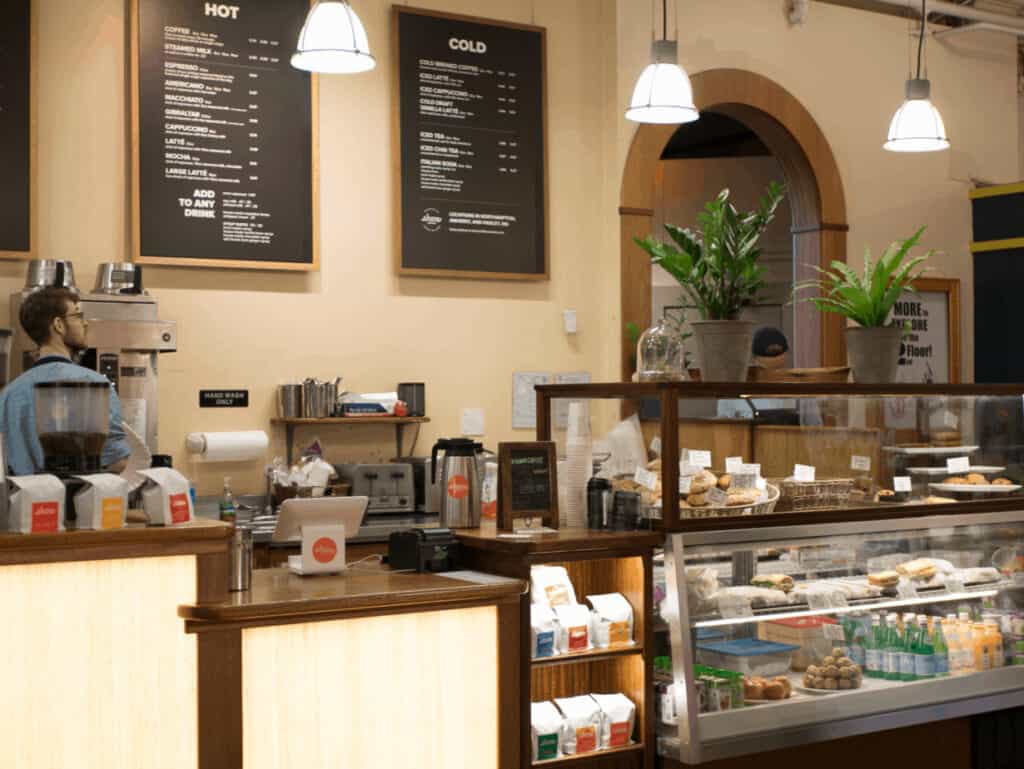 The Roost
1 Market St.

More hipster than hippie and just a smidge newer than its peers on the Noho coffee scene, the first notable thing about The Roost is its industrial-meets- vintage decor (provided by neighbor Sticks & Bricks).
Plant tendrils curl around salvaged wine bottles, which double as light shades. Subway tile throughout and an artfully handwritten chalkboard menu make the Roost almost effortlessly Instagrammable.
They're open for breakfast (I just have to say: breakfast sandwiches on gluten-free waffles), lunch, and dinner and always have something cool happening onsite.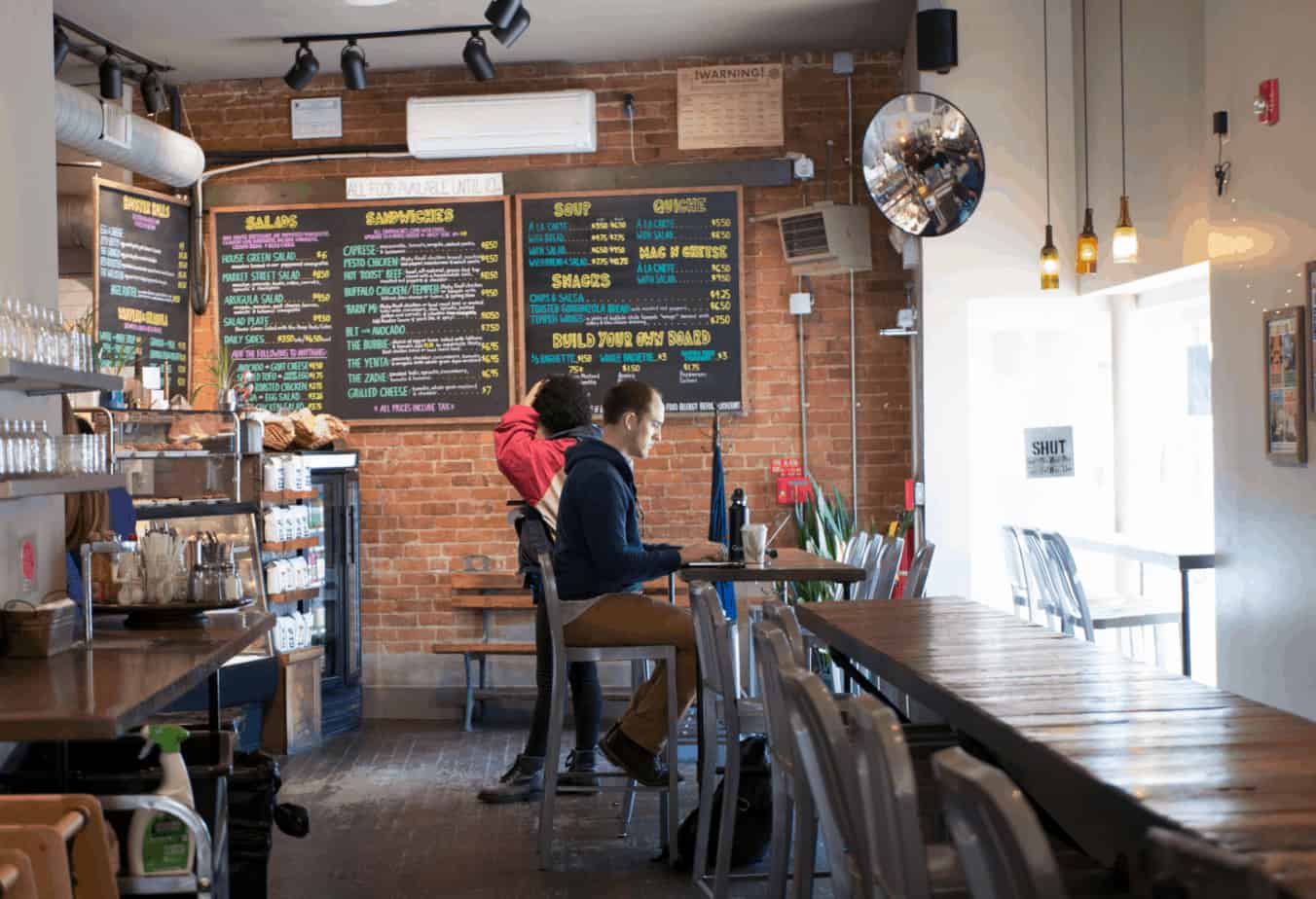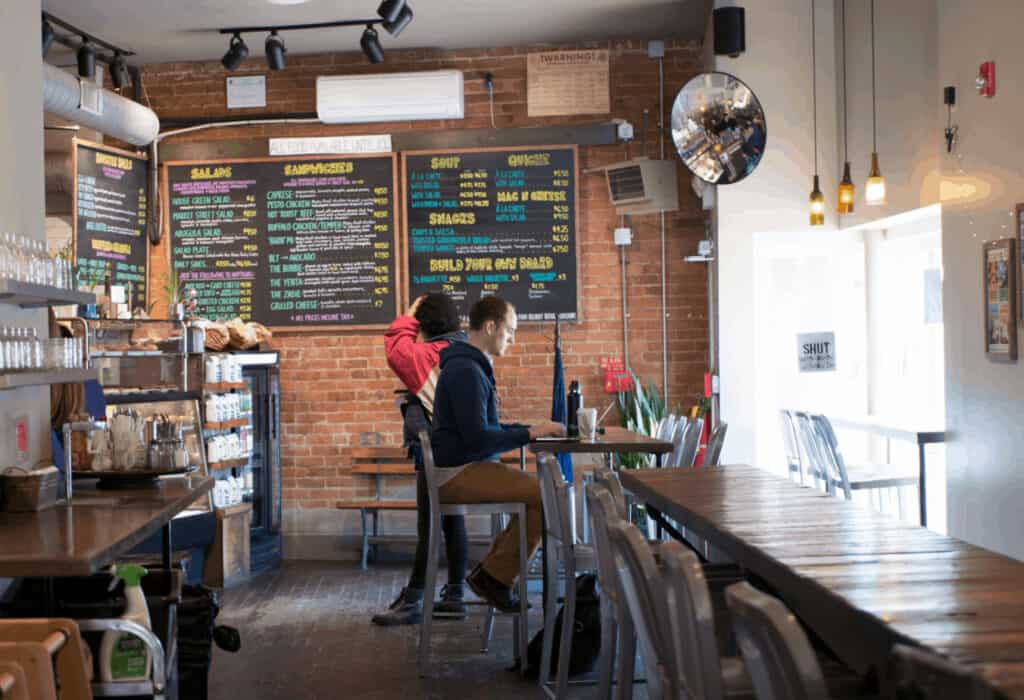 Woodstar Cafe
60 Masonic St. B
This family-owned espresso bar is a staple in the Northampton caffeine scene. Made-from- scratch sandwiches and pastries (all clearly labeled and color-coded for those who may be trying to avoid gluten or animal products) pair perfectly with the small batch brewed drip coffee.
A multi-roaster cafe, Woodstar buys coffee from small lots whenever possible. The vibrant interior offers mostly two-person tables, and a few nooks in which to tuck yourself if you're looking for an ideal reading spot. Don't leave without a loaf of bread!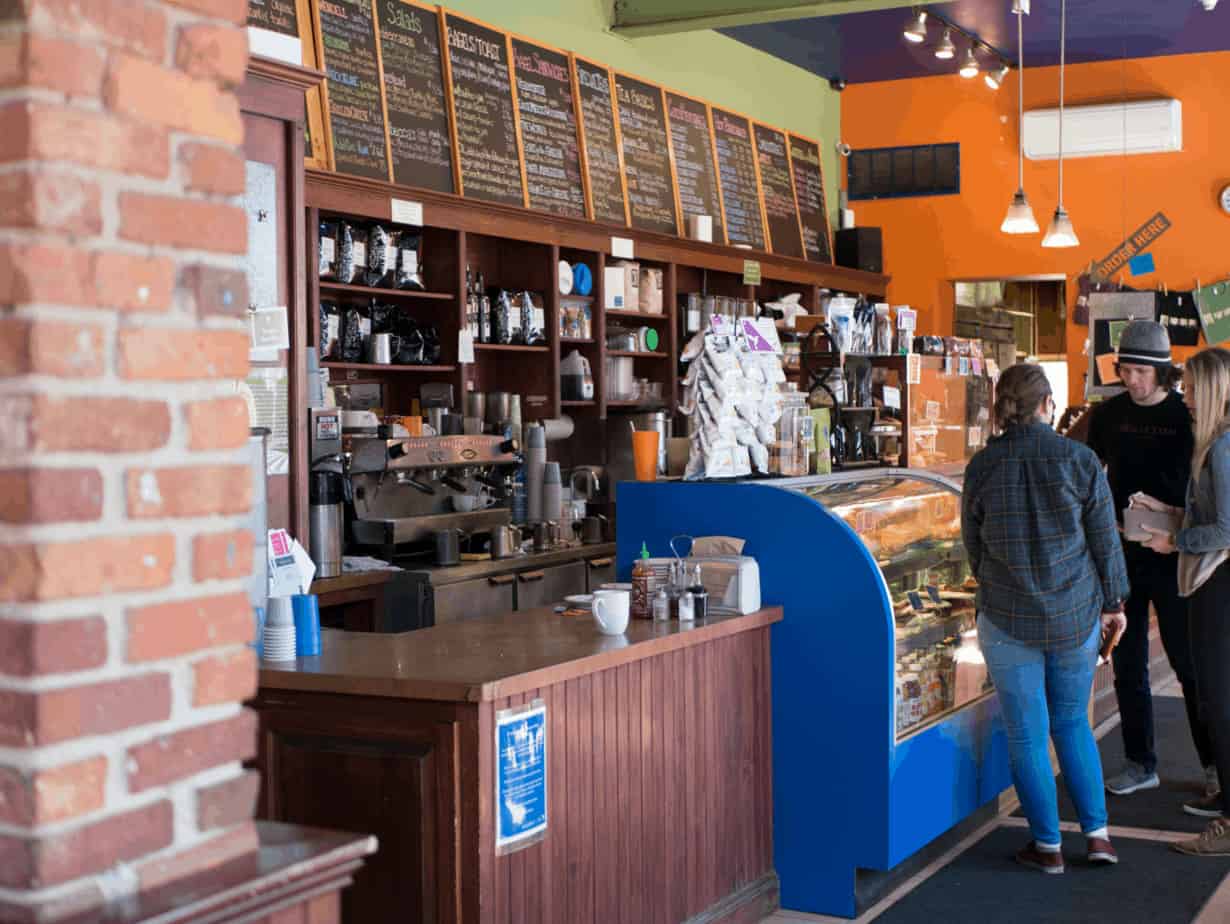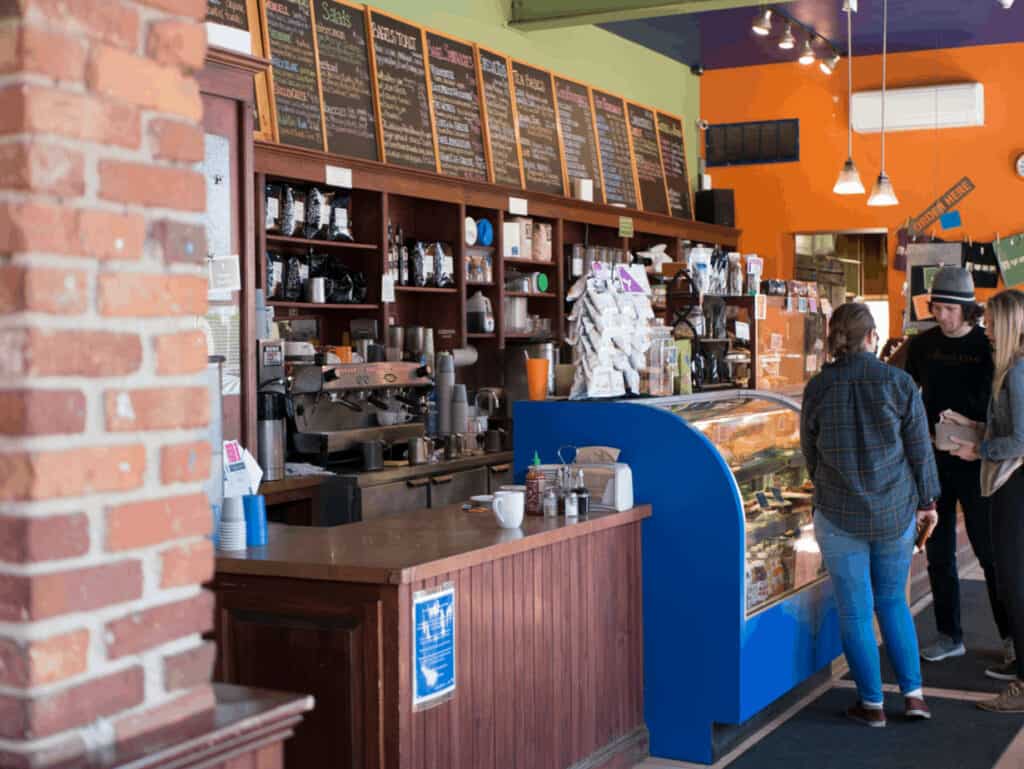 ---
Read these next:
---
Hannah Clay Wareham is a writer and social media manager who lives in Northampton, MA with her wife and their toddler. Read more at thehomesteady.com where Hannah shares play ideas, DIYs, and everyday life, or follow along on Instagram, Pinterest, or Facebook.