*This site uses affiliate links; if you make a purchase through these, I may receive a small commission at no cost to you.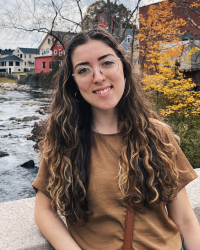 Latest posts by Jessica Vaillancourt
(see all)
Are you looking for things to do in Manchester NH? Chances are you won't have much trouble.
As the largest city in New Hampshire, and the second most diverse, Manchester's got a rich history and a great combo of restaurants, outdoor activities, art, and entertainment venues. No matter what you're into, you're likely to find it here.
To make it easier, we've compiled this list of the top things to do in Manchester, New Hampshire. Some of these are more popular go-to's, but we've also discovered a few off-the-beaten-path spots of our own.
Oh, and if you're looking for things to do in Manchester NH this weekend or what to do in Manchester NH today, check out this local events calendar to stay up to date on what's happening during your visit!
Things to Do in Manchester NH
Explore the Currier Museum of Art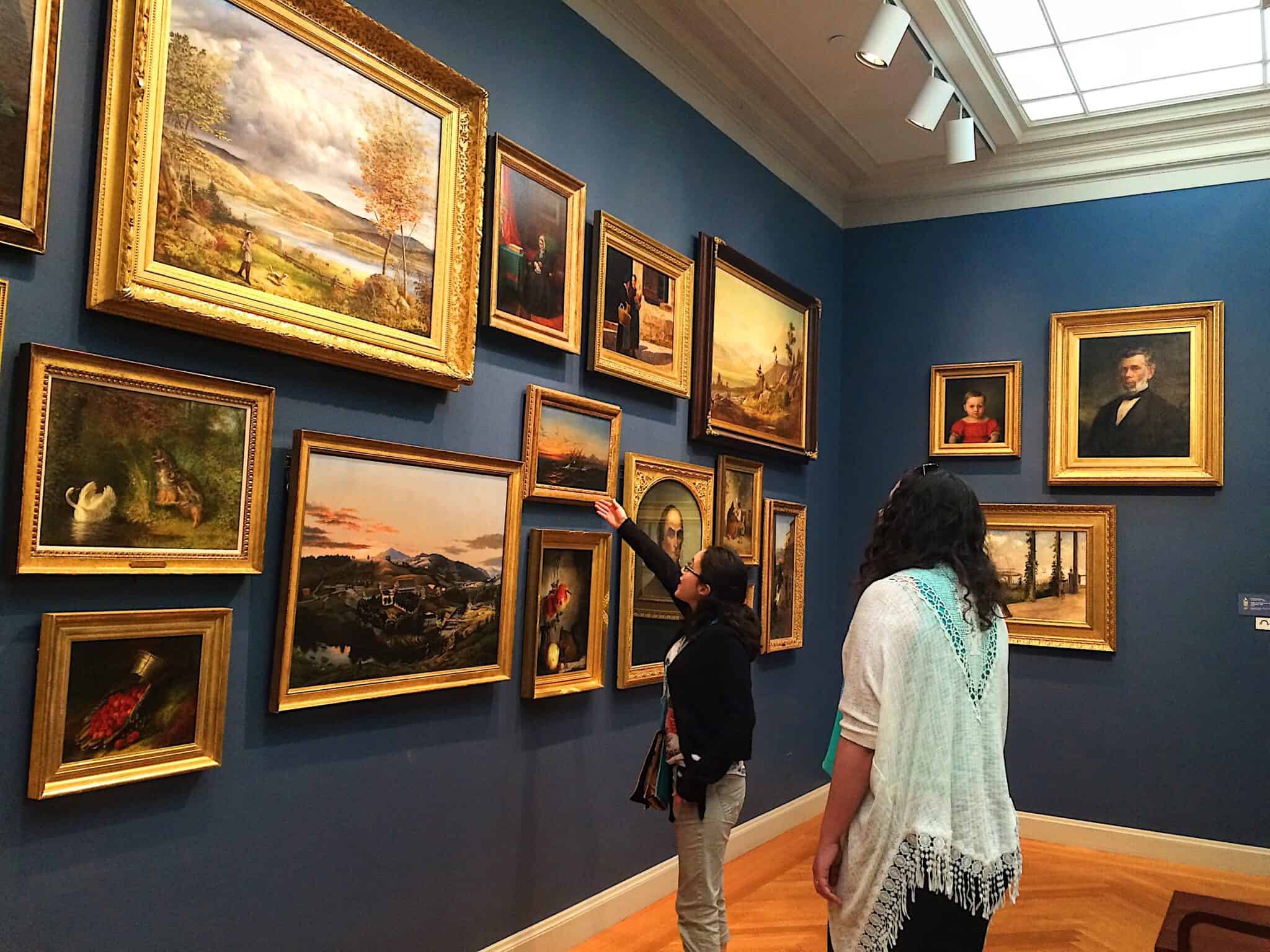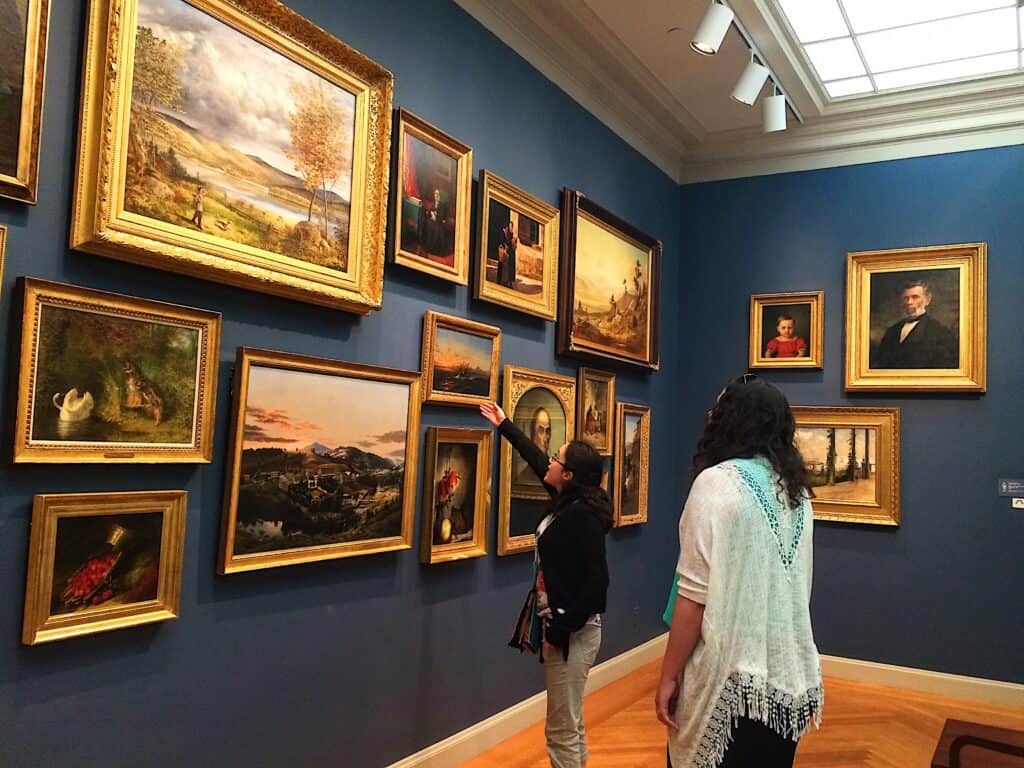 The Currier Museum houses American and European works of art, as well as decorative arts, photographs, and sculptures. As you enter, you'll pass that iconic orange metal sculpture by Mark di Suvero at the entrance. Within, you'll find a beautiful modern atrium, the result of a big renovation the museum underwent in 2008.
The museum often hosts special exhibitions, like the 'Killer Heels' exhibit, or 'Photographs from the Civil Rights Movement.' Meander through their permanent collection, then brush up on your art history in the library downstairs. If you get hungry, stop by the Winter Garden Café for a soup, sandwich, or salad before heading out.
Tour the Zimmerman House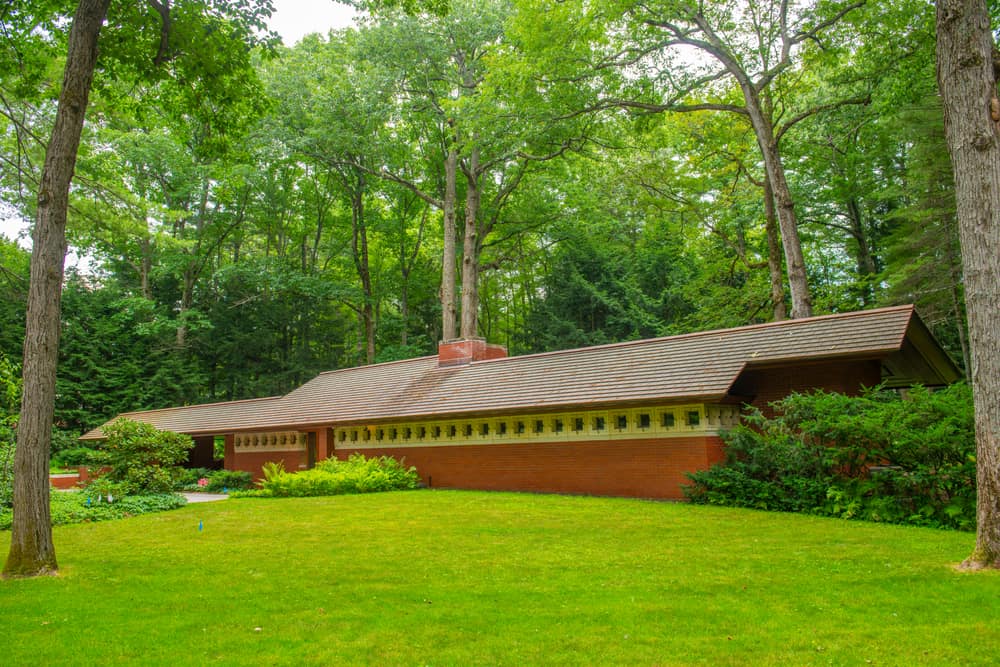 The Zimmerman House is a historic home designed by Frank Lloyd Wright that's landed a spot on the National Register of Historic Places. Built in 1950, it was bequeathed to the Currier Museum of Art in 1988. Its unique "classic Usonian" architecture is a rare gem amid the conservative New England residences of the 1950s. If you're already visiting the Currier Museum, this is a convenient stop to check off since it sits right across the street!
Climb to the top of Rock Rimmon
Rock Rimmon, a 150-foot boulder summit, is a local hangout spot. It also gives you some of the best up-close views of Manchester. This hike is easy enough to bring the whole family along. Have a little picnic at the top or climb it at dusk to watch the sun set. Just be sure to carry out your trash when you go!
Have an artsy night out at Muse Paintbar
Muse Paintbar is one of the chicest spots in Manchester. Instead of taking a traditional art class, you can have a painting party! Muse is an experience that combines painting instruction with food and wine. Another great thing is that it doesn't matter if you're a talented painter or not. You simply pick your preferred difficulty level – the wine will do the rest!
See a show at the historic Palace Theatre
This charming performing arts theater in downtown Manchester was designed in 1914, in the image of New York City's flagship Palace Theatre. As the only theater of its kind still operating in the city, the Palace Theatre hosts a wide variety of shows, from plays, to live bands, to comedy and more. Snag your tickets online and feel transported from reality for a few hours.
Stop by the Saint Anselm College campus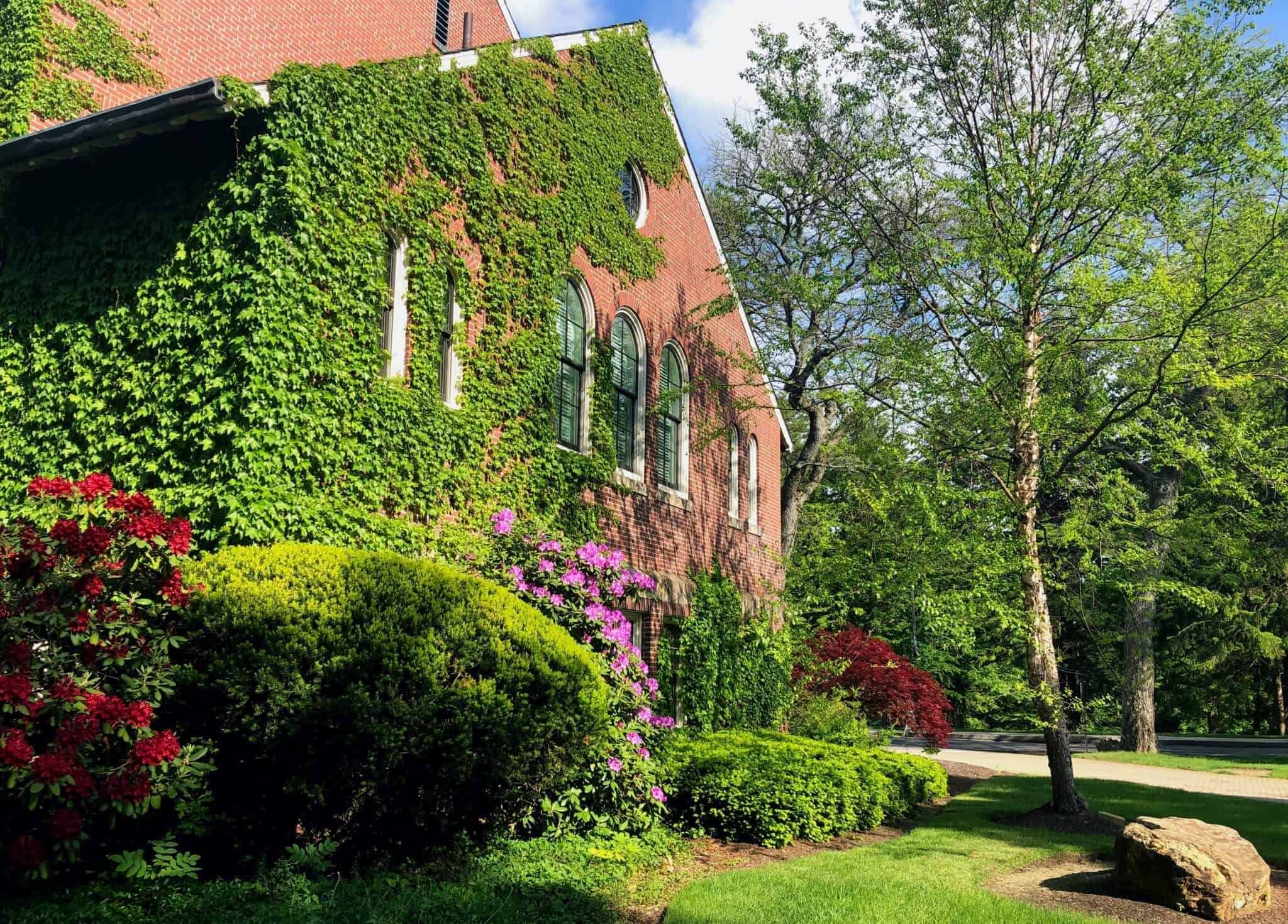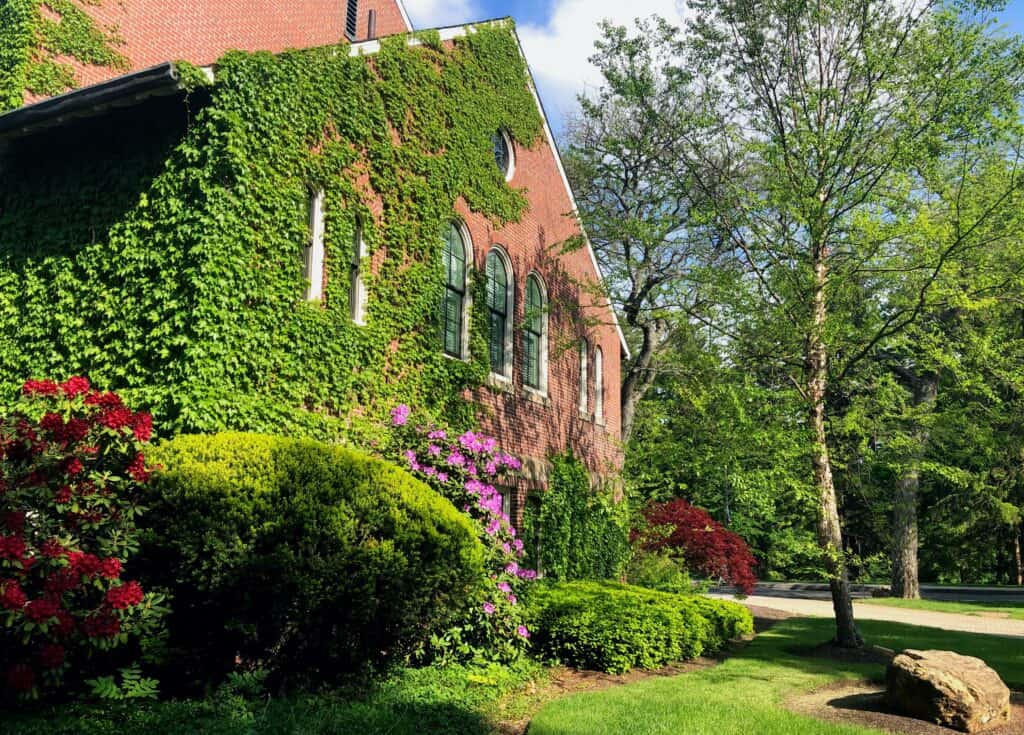 You may have heard of Manchester's UNH or SNHU, but a lesser known place of higher education is Saint Anselm College. This liberal arts college sits on a gorgeous 400-acre property. Use a campus map and discover its walking trails, athletic fields, rolling green lawns, and 19th century brick buildings.
Saint Anselm is totally underrated spot to take a walk, attend a service at the monastery – where the founding Benedictine order of monks still reside – or grab a treat at the coffee shop. There's even a beautiful art gallery in a restored chapel!
Discover Manchester's history at the Millyard Museum
In the 19th and 20th centuries, Manchester's population and industry boomed due to textile mill production. Today, the city's business district is largely centered around that same historic Millyard.
Explore this history with a visit to the Millyard Museum's permanent exhibit in Mill No. 3, which "tells the story of Manchester and the people who have lived and worked here." You'll learn all about the Amoskeag Manufacturing Company and how it became one of the world's largest textile producing companies, as well as the experience of immigrants who settled here in the 20th century.
Shop at The Mall of New Hampshire
If you need a break from all that culture and just want a good ol' fashioned shopping experience, The Mall of New Hampshire on South Willow Street has it. There are over 120 stores, where you'll find shops like the Apple Store, Forever 21, Ulta Beauty, Dick's Sporting Goods, and Vans Shoes. And don't forget the food court – a Buffalo Wild Wings went in a few years ago, and it changed the game.

Watch a baseball game at Northeast Delta Dental Stadium
This stadium is the home of Minor League Baseball's New Hampshire Fisher Cats. They also host other concerts and events. If you like America's favorite pass-time, this is the place to go catch a game.
See a concert at the SNHU Arena
The SNHU Arena, an indoor events arena, is the biggest venue in the city. You can see a lot of great musicians here live, as well as attend a sports game or special event.
Spend your snow day at McIntyre Ski Area
Thought Manchester was all city and no nature? Think again. Dubbed "New Hampshire's winter playground," McIntyre Ski Area is a fun spot during the snowy season. This mountain is on the smaller side, making it a great place for beginners to take skiing or riding lessons. But our favorite part? The special hill they built just for tubing – it's seriously a blast.
Learn about French heritage at the Franco-American Centre
The Franco-American Centre is a nonprofit organization for promoting French language, culture, and heritage. It houses some fascinating archives on the city's French-Canadian heritage, and hosts social events and French language classes. If you're interested in French culture, visit their website to see how to attend a class or event. This really is a special local organization, run by a group of passionate volunteers.
Have a Laugh at Headliners Comedy Club
If you're looking to have a few laughs, head to Headliners Comedy Club. This is a great choice if you're looking for things to do with adults in Manchester New Hampshire, so if laughing until the tears spill from your eyes is your thing, check out their lineup during your visit!
Spend the day at Lake Massabesic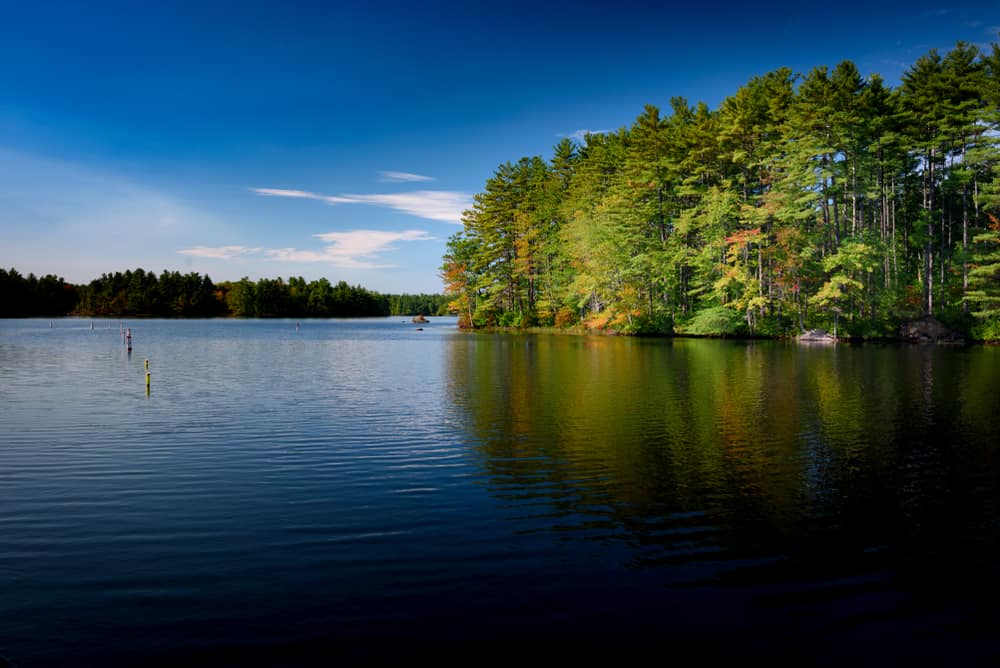 Lake Massabesic, located at the heart of Manchester, is a large, protected watershed that covers over 2,500 acres of land. Locals love the endless supply of outdoor activities found here. If you're a water bug, you can go boating on the lake. If you're more of a land rover, there are about 50 miles of trails and a loop for you to run, bike, and hike along. The sky's the limit!
Read a good book at The Bookery
The Bookery is an airy, modern New Hampshire bookstore and cafe that opened its doors in 2017. It offers a good selection of genres, from poetry to science to all the latest bestsellers. The staff are very welcoming, the cafe offers fresh, quality food, and they always have events going on like live music and author talks.
Break out of the Granite State Escape Room
There must be something appealing about paying to be locked in a small room with your family, to frantically solve strange puzzles until the door opens. Because Granite State Escape is wildly popular. So if you want to test your creativity while teambuilding under pressure, try this game out!
Create a work of art at Studio 550 Art Center
Studio 550 is an art studio downtown that offers one-time workshops, 10-week classes and a community studio membership program. Working with clay, glass, paint, or pencil, you can learn how to create something special with the instruction of a teacher. And Studio 550 Art Center accepts you just as you are – children, adults, artistically challenged and all!
Sip coffee at Café La Reine or the Local Moose Cafe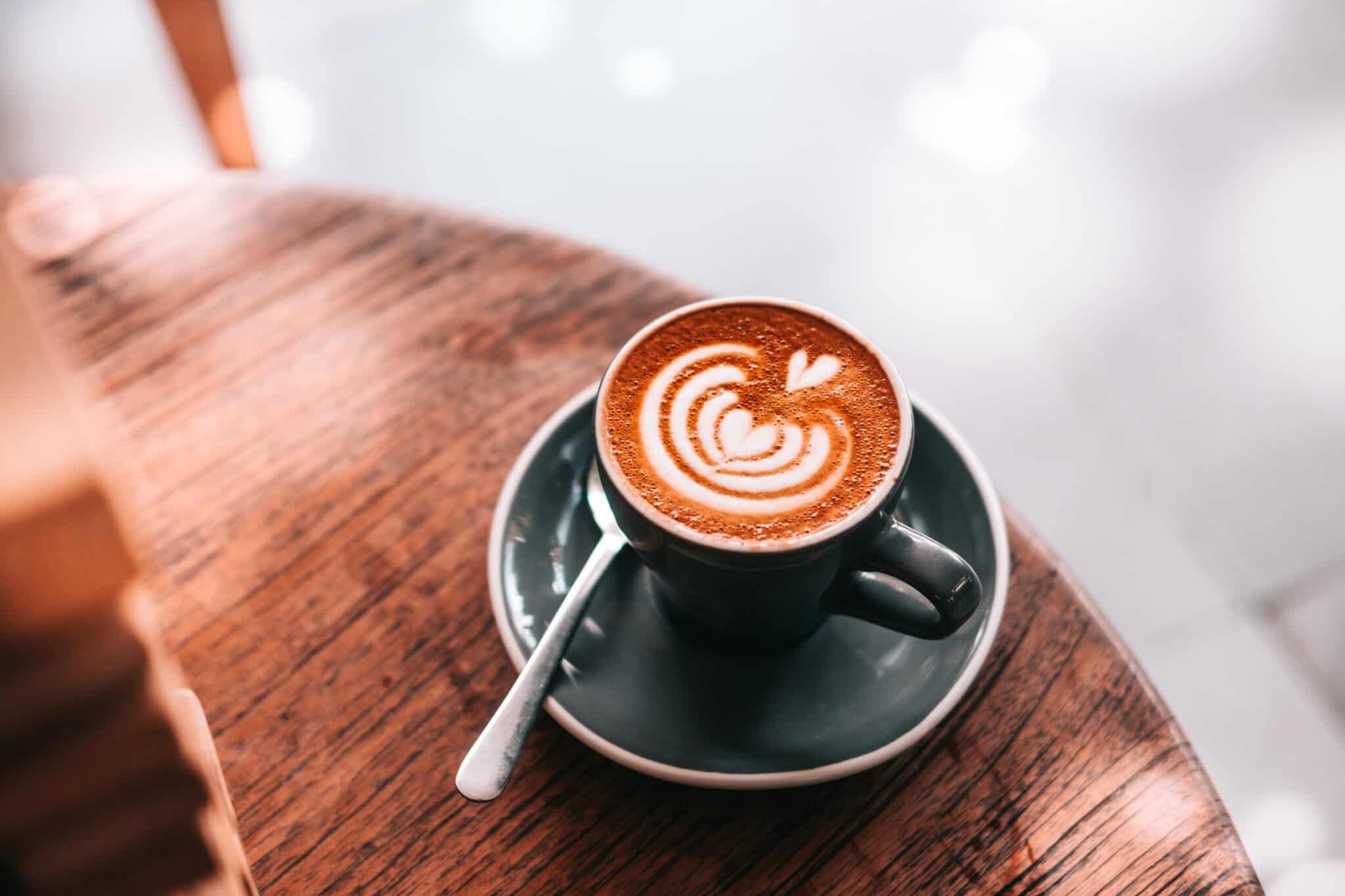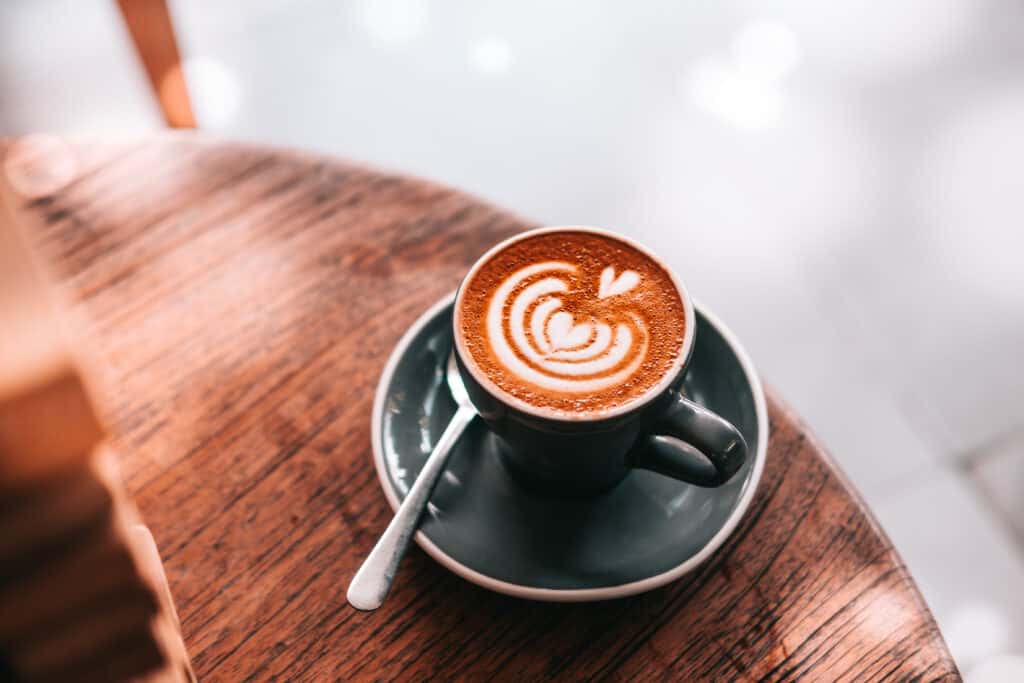 These two cafes alone have saved Manchester's questionable coffee scene. Café La Reine is right downtown and has a cute, Parisian theme. It's quaint and intimate on the inside, the staff are very friendly, and they have a crazy-long list of quirky flavors to choose from.
The Local Moose Cafe is amazing in other ways. Their food and coffee are "farm-to-café" with a really unique Vietnamese twist. You'll find fresh locally baked goods and bread, Vietnamese coffee, and even Banh Mi sandwiches. Their coffee quality is exceptional. Pick a table and stay a while!
Dine at Cotton, Republic, or Firefly Bistro
These are a few of the best restaurants in Manchester New Hampshire, so you can't go wrong no matter what you choose. Cotton has a trendy, more upscale feel and serves modern American cuisine. Republic Cafe has a bit more of a relaxing, dim atmosphere, and is known for its farm-to-table Mediterranean food. Like Cotton, Firefly Bistro also has American fare, but there's a lively bar area and a casual vibe.
Eat classic diner food at the Red Arrow Diner
This historic 24-hour diner will transport you back to the 1920s, the decade it first opened its doors. It's got your basic diner food and all-day breakfast, in addition to some incredible pies made in-house.
The most notable thing about the Red Arrow Diner's story is that it's become something of a celebrity magnet. Over the years, famous names like the BareNaked Ladies, Adam Sandler, and Diane Sawyer, as well as almost every presidential candidate – from President Obama to George W. Bush – have graced its booths. You can literally go eat in their seat!
---
You might also like:
---