---
*Links in this article may be affiliate links, from which we may earn commission. See our
Privacy Policy
for full details.
---
Rhode Island may be the smallest state in the US, but that doesn't mean it doesn't pack a hefty holiday punch! Christmas in The Ocean State means it's that time of year again for festive fun like ice-skating, eggnog drinking, and yes, Christmas tree hunting! So pull out your favorite ugly Christmas sweater and crank up the Christmas tunes so you can get in the mood to head on out in search of your perfect Christmas tree at one of the best Christmas tree farms in Rhode Island.
Nagetuck Farms in Tiverton, RI
At Nagetuck Farms in Tiverton, RI, 114 acres of scenic farmland is open to the public every weekend during the Christmas season. A hayride out to the field will let you scope out the hardy selection of well over a thousand Balsam Fir, Fraser Fir, and Concolor Fir Christmas trees available before you hop off in search of your perfect tree for you. Nagetuck Farms' employees will cut your tree for you so all you have to worry about is how you are going to commit to only one of these gorgeous trees!
Head back to the gift shop for hot cider, courtesy of Nagetuck Farms. The gift shop hosts a great selection of locally handmade gifts and decorations, as well as wreaths and other Christmas greenery made fresh on the farm, so be sure to check out their offerings before you leave the farm for the day.
Bedrock Tree Farm in Wakefield, RI
Beautiful Bedrock Tree Farm in Wakefield is known for both its healthy selection of fir trees and their unique offerings of fir needle products! Walk the fields of Fraser, Canaan, and Douglas Firs until you find that one tree that is calling to you, then you can cut your own or enlist an employee's help to cut your tree down for you.
Once you've nabbed your tree, it's time to see what else those fir trees are capable of! The folks at Bedrock Tree Farm have found an inventive way to utilize the multitudes of fir needles that abound on a Christmas tree farm: cleverly repurpose them into products that everyone can use! In the gift shop, you'll find handcrafted body butter, lotions, candles, wax melts, soaps, and more, all made from fir needles. What better way to keep that heavenly fragrant fir scent going strong in your home all season long than to burn Bedrock Tree Farm fir needle candles?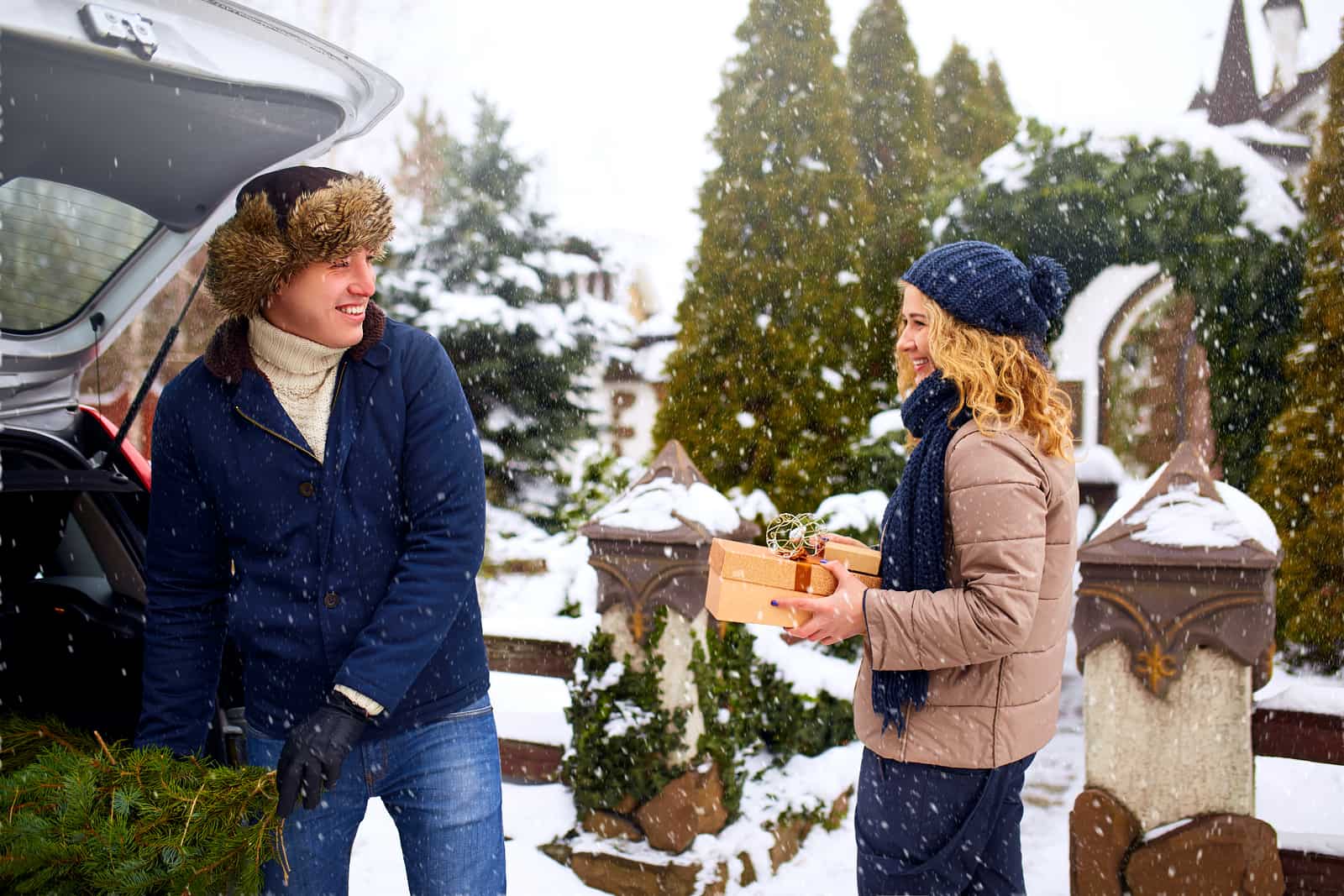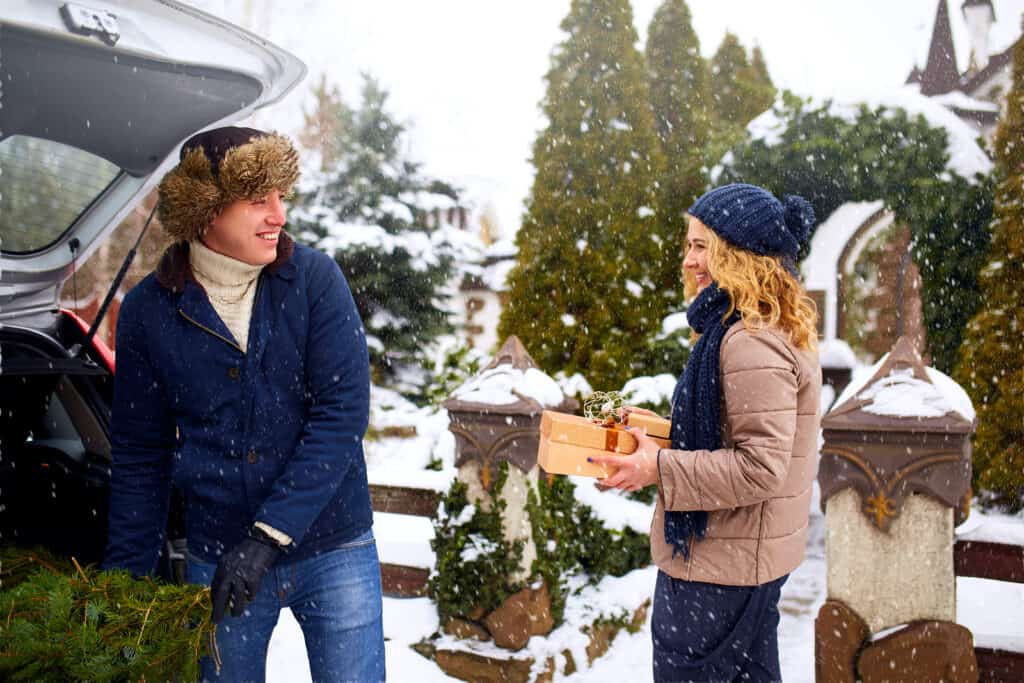 Lockwood Christmas Tree Farm in Greenville, RI
In Greenville, Lockwood Christmas Tree Farm is serving up a holiday experience that will have you feeling the spirit of the season! Fraser Fir, Blue Spruce, White Spruce, and Norway Spruce trees await you in carefully tended fields; you get all the fun of scouring the farm to choose your perfect tree and don't have to do any of the grunt work of chopping the thing down because the staff is on hand to do it for you!
Every weekend, Lockwood Christmas Tree Farm offers complimentary sugar cookies, brownies, cupcakes, mulled cider, coffee, and hot chocolate with whipped cream and marshmallows to all of its guests. You might even get a chance to say hello to Santa while you're there! Don't forget to pick up your freshly handcrafted wreaths and seasoned firewood while you're there, too.
Big John Leyden's Christmas Tree Farm in West Greenwich, RI
With an operation that grows over 100,000 trees and 10 different varieties of fir, spruce, and pine, it's clear that Big John Leyden's Christmas Tree Farm in West Greenwich knows a thing or two about Christmas trees! With trees starting at just 3-feet and some reaching over 12-feet tall, you will have no problem finding the perfect tree for you and yours. Once you've found your perfect tree, you can cut it yourself or have staff cut for you. The main thing you need to worry about when you come out is being sure you've properly measured your space to ensure the tree you've picked will fit once you get it home!
Big John Leyden's Christmas Tree Farm welcomes families, including their four-legged members! Attractions on the farm include a 20-foot Santa that hangs out in the field and a gorgeous old antique fire truck that kids love to climb on to ring the bell.
Pachet Brook Tree Farm in Tiverton, RI
A very well-lauded Blue-Ribbon Christmas Tree Farm, Pachet Brook Tree Farm in Tiverton has all but perfected the art of Christmas tree farming! This beautiful 90-acre farm has been run by the same family for the past 100 years and supplies the Governor's tree at the Rhode Island State House and the Newport mansions, and has also sent trees to Congress in Washington, D.C. Walk among the fields of 7 different species of fir, spruce, and pine until you find the perfect tree for you and yours, then you can cut your own or have it cut for you.
In the gift shop, you'll find a variety of wreaths, roping, and locally made and sourced honey, beeswax candles, crafts, and ornaments available. Also for sale is a great selection of delicious baked goods, hot chocolate, and warm cider. Pachet Brook Tree Farm seems to specialize in Christmas smiles!
Wherever you go to look for your perfect Christmas tree, you're bound to have a fun, festive time. The hunt is half the fun, right? Happy Christmas Tree Hunting!
---
You might also like:
---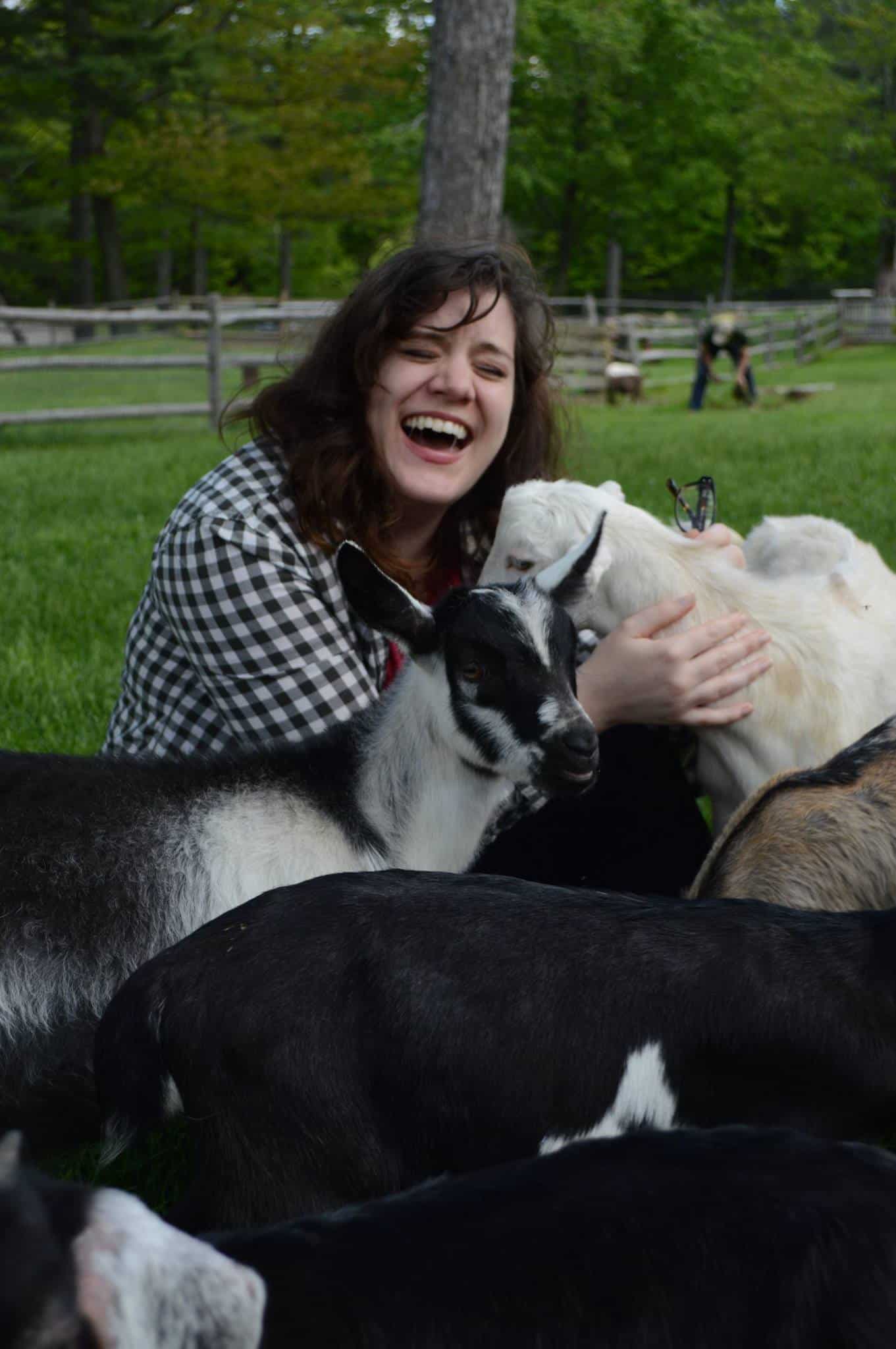 Amy is the founder of New England with love. A proud Vermonter, she hopes to share her love of New England and help you find the best adventures in the region. Amy is also blogger/founder at Two Drifters, where she writes alongside her husband about romantic and couples travel, relationships, honeymoons, and more. When not working on websites, Amy is probably reading, cuddling with her husband, son, and cats, & drinking a maple latte.