---
*Links in this article may be affiliate links, from which we may earn commission. See our
Privacy Policy
for full details.
---
Enjoy the winter season this year by enjoying snow tubing in Connecticut! This is one of the best winter pastimes in the northeast, especially because it requires little to no skill. It's basically like sledding, but on a tube instead! Forget all the lessons that skiing and snowboarding have – this is a super fun activity to pick up.
There are quite a few locations throughout the state of Connecticut to go snow tubing, so we've rounded up the best of the best for you to have a fabulous time. From smaller ski areas to larger resorts that have activities up the wazoo, this list has truly got you covered.
So, sit back, relax, grab a notebook, and get ready to learn about where to go CT snow tubing!
Powder Ridge Mountain Park & Resort, Middlefield
First up on this list is the Powder Ridge Mountain Park & Resort, located in Middlefield, Connecticut. The tubing park here is tons of fun for the entire family, and they have a variety of different options for you to have the best time possible.
First of all, they do suggest that you make reservations online ahead of time, and that's just because they tend to get super busy during the season, especially when local schools are out for vacation. They also have fun night tubing called "Interstellar Nights," where you can tube with neon lights in the dark, which radiates beautifully off the snow and is truly an unforgettable experience for everyone.
The regular sessions are for an hour and forty-five minutes, but if you're traveling with a larger group to enjoy tubing, parties are also available. No gear is needed by anyone, as they do provide helmets and tubes for all those who purchase a session ticket.
Page Park, Bristol
For some completely free snow tubing, head over to Bristol, Connecticut's Page Park. This is one of the places that a lot of locals will go to in order to enjoy some tubing in the winter months.
Because it's a free place to go, you will have to bring your own tubes and/or helmets. Luckily, though, because it's free, no ticket reservations are required, so you won't have to really plan the excursion ahead of time like you would have to for many of the other places on this list.
In addition to tubing, Page Park can be super fun in the winter months for sledding, snowshoeing, and even a snowball fight. Just be sure to check the weather before you go to make sure that there is actually snow and that it won't be too cold during your excursion!
Mohawk Mountain Ski Area, Cornwall
Another famous ski area in Connecticut is Cornwall's Mohawk Mountain Ski Area. This ski area dates back to the 1940s and has gained popularity for both its night and day activities, including snow tubing!
Mohawk Mountain is one of those places that also has a fun magic carpet, so you don't even have to carry your tube back up the hill each time you want to go down. The magic carpet allows you to just step on it and then be brought up to the top, which many younger children absolutely love. It can be tiring on little legs to keep walking up these hills!
At this location, all riders have to be at least 42″ tall because they must be able to carry and ride their own tube with nobody else. Each session is about one hour and forty-five minutes, and it does depend on the weather. It's recommended that you get there 30 minutes before your time, as well. Hours are normally Friday through Sunday, and also on holidays, such as winter break.
Snow Tubing Near Connecticut
Though Connecticut only has a few locations for snow tubing to be enjoyed, there are some places nearby this small state as well where you could go snow tubing! Here's a quick selection of a few different options.
Butternut Ski Area and Tubing Center, Great Barrington, MA
Located in southern Massachusetts in Great Barrington, Butternut Ski Area and Tubing Center is a great option for snow tubing near CT. Ski Butternut offers 2-hour time slots with advanced booking for their tubing adventures, and there's a minimum age requirement of five.
They're open weekends and Fridays but do open occasionally for other holidays and also local school vacations so that families can make memories. With eleven lanes and a Magic Carpet lift, Ski Butternut is a great option – plus, they make their own snow, so even if the town nearby doesn't have snow, the activity can still be enjoyed.
Bousquet Mountain Ski Area, Pittsfield, MA
Another great option in MA is the Bousquet Mountain Ski Area which is right in Pittsfield, so it is a bit more north than Great Barrington. It's a historic area, having opened back in the 1930s, and is a lovely place for snow tubbing.
They have tickets that last 1.5 hours and should be reserved in advance. There are ten lanes, and of course, a carpet lift to save your legs so you can enjoy your time without tiring out. Riders must be at least 42″ tall to ride. Hours are normally in the evenings and then on the weekends; but, Bousquet is open 7 days a week, making it perfect for a weekday jaunt.
Yawgoo Valley Snow Tubing Park, Exeter, RI
Lastly is the Yawgoo Valley Snow Tubing Park in nearby Exeter, Rhode Island. RI doesn't have many places to go snow tubing, but this is one that you won't want to miss because they offer 90-minute sessions with their 7 lanes and tow ropes (kind of like the equivalent of a magic carpet).
The lanes here are very well kept so you can have a smooth ride down every time. Hours are on the weekends as well as Friday evenings. The park is open between mid-December through March normally each year.
Well, there you have it; all of the best places to enjoy snow tubing in Connecticut. Get out there and make some memories in the snow with your friends and family! As always, don't forget to share this post with others who may be interested.
---
You might also like: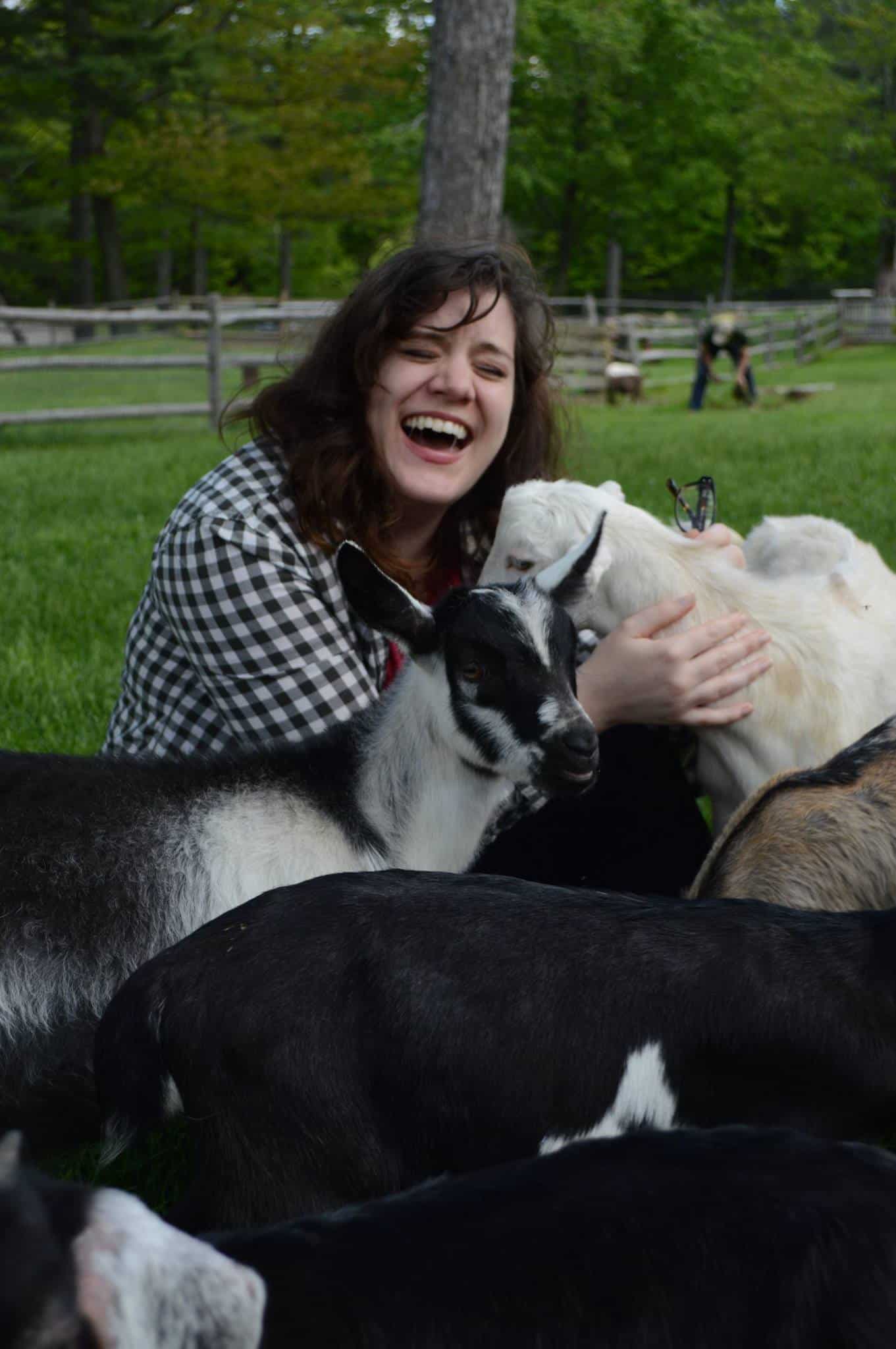 Amy Hartle is the owner and editor of New England With Love, a comprehensive resource for travel in the New England region. Amy lived in Vermont for 15 years, attended Plymouth State University in New Hampshire, and continues to travel regularly around the entire New England region. On this site, Amy aims to share her love of New England and help you to have the best possible adventures!
Amy has been a full time blogger since 2012, and is also the publisher of Two Drifters, where she writes about couples travel and relationships, as well as Let's Adventure Baby, a family travel site. When not traveling the world or creating epic blog content, Amy can be found cuddling with her husband, son, and cats, & drinking a maple latte.