*This site uses affiliate links; if you make a purchase through these, I may receive a small commission at no cost to you.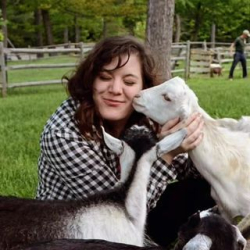 Latest posts by Amy Hartle
(see all)
The Berkshires region in Western Massachusetts is an area filled with beauty. It's also an area that's allowed towns and villages to thrive with unique features and attractions. One of those towns is Lenox Massachusetts.
Lenox is a town that has a little something for everyone. From museums and theaters to parks and trails, there's a wide variety of activities to participate in. Here are 11 things to do in Lenox MA if you're looking to visit this lovely small town. 
Want to see more of what New England has to offer? Be sure to read our ultimate New England road trip guide and explore our top picks for New England places to visit.
Best Things to Do in Lenox MA
Tour the Ventfort Hall Mansion and Gilded Age Museum
One of the coolest things to do in Lenox MA is to visit and tour the Ventfort Hall Mansion and Gilded Age Museum. Ventfort Hall is an incredible mansion in Lenox that has an interesting history attached to it.
According to Ventfort Hall's website, it's a Jacobean Revival-style mansion that was built in 1893 for Sarah Morgan, the sister of banker J.P. Morgan. It's listed on the National Register of Historic Places and is home to The Museum of the Gilded Age. Lenox became a popular Gilded Age resort back in the late 19th century, and the museum shows the incredible transformation that occurred during that time.
If you visit the museum soon, you can see the Bellefontaine Exhibit on display. The building is in the process of being restored, so be sure to check the website for exact hours of operation and which parts of the building are open.
Visit the Lenox Library
As you look for things to do in Lenox, make sure you put visiting the Lenox Library on your list. The Lenox Library is a beautiful library where you can browse for books, attend distinguished lecture series, and participate in numerous local clubs.
The library is also a venue that hosts weddings, meetings, and special occasions. If you're looking for a venue in the Lenox area, stop by the library and see how you like it. It could be the spot for your next event!
This library is a great place to stop if you're killing time between events or tours. You can sit back, relax, read a good book, and take in the beauty of one of Lenox's most beautiful buildings. You can also look around the library and see if you can find historical books on Lenox. That way, you can learn more about the beautiful place you're visiting.
Traveling beyond Lenox? Read this next! 21 Things to Do in the Berkshires
Catch a Show at Tanglewood
Tanglewood is a music venue that's considered a local gem in Lenox. It's the summer home to the Boston Symphony Orchestra and hosts the extremely popular Tanglewood Music Festival.
Tanglewood has had a rich history in the Berkshire region. Concerts have been held here since the 1930s and have witnessed performances by world-renowned conductors, soloists, and musicians. Artists who have played Tanglewood over the years include Earth, Wind & Fire, the Goo Goo Dolls, Josh Groban, and James Taylor and his All-Star Band. Bands like Chicago and Santana also graced the Tanglewood state back in the 1970s.
The Tanglewood venue is also incredibly beautiful, so feel free to take a tour of the area. It's a lovely place to catch a great show on your trip to Lenox.
Check Out the Kripalu Center for Yoga and Health
One of the most relaxing things to do in Lenox MA is to visit the Kripalu Center for Yoga and Health. It's a comprehensive health center where you can relieve stress through activities like yoga and yogadance. The center also provides resources like workshops and classes that aim to inspire connection, compassion, and joy.
The center is also home to schools such as the School of Yoga, the School of Ayurveda, and the School of Mindful Outdoor Leadership. Feel free to explore their online resources and see when you can plan your visit to this relaxing site. Plus, you'll love the mountain view the center offers!
It can be easy to rush to and from each place when you're visiting a new location. Going from place to place with no break can cause you to feel stressed and anxious. Taking a break and doing some yoga at the Kripalu Center can help you relax and recharge for the rest of your trip.
Visit Pleasant Valley Wildlife Sanctuary
If you're a fan of taking hikes in beautiful places, a place you must visit in Lenox is Pleasant Valley Wildlife Sanctuary. This gorgeous area in the Berkshires has more than 1,000 acres to explore. There are trails that wind through luscious areas of forests, meadows, wetlands, and along the slopes of Lenox Mountain.
There are programs that you can participate in at the sanctuary as well. You can participate in a bird-watching program, go canoeing or paddling, or even take a naturalist-guided hike. There are seven miles of hiking trails that range in difficulty, so choose your trail wisely and enjoy the beauty of the Berkshire region.
Don't be surprised if you see a beaver or two in the sanctuary. There are plenty of dams in the area, which means these animals are busy at work. Make sure you grab a camera and take plenty of pictures of this lovely area and all it has to offer.
Catch a Shakespeare & Company Show
If you love arts and entertainment, one of the best things to do in the Berkshires is to catch a Shakespeare & Company show. According to their website, Shakespeare & Company is one of the largest Shakespeare Festivals in the country. It operates year-round and attracts more than 60,000 patrons annually.
The Company puts on a variety of shows, ranging from classic Shakespeare plays to new plays. The Company was founded in 1978 by Tina Packer and has been a local favorite for entertainment ever since. If you're in the area when a show is going on, make sure you grab a ticket fast!
Stroll the Tom Fiorini Sculpture Yard
One of the most unique things to do in Lenox MA is to take a stroll through the Tom Fiorini Sculpture Yard. Tom Fiorini is a local sculptor who crafts beautiful pieces of art that people from around the globe have enjoyed. You can find art ranging from wood sculptures to fun yard signs.
If you stroll through the yard, be prepared to buy a piece of art and take it with you. It'll serve as a fabulous souvenir from your trip to the Berkshires.
Visit The Mount, Edith Wharton's Estate
This is one of the must-see attractions in Lenox. The Mount, which is the lovely estate of writer Edith Wharton, is a historic and beautiful place you won't forget once you visit. Edith Wharton wrote books such as The Age of Innocence, Ethan Frome, and The House of Mirth. She was also the first woman awarded the Pulitzer Prize for Fiction.
Edith Wharton bought 113 acres in Lenox, then designed and built The Mount. Everything from the gardens to the interior design was meant to evoke her spirit, and it continues to come through today.
You can take a walk through the lovely gardens and take a look at the exhibits. The Mount also offers ghost tours, so if you want to do something a little spooky, this could help you get your supernatural fix.
Visit Kennedy Park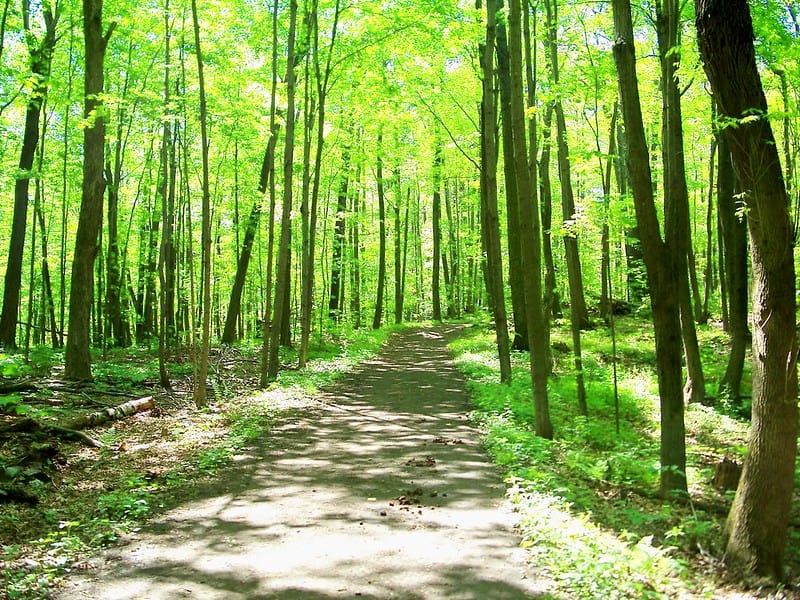 If you're looking for more outdoor activities in Lenox you can visit Kennedy Park. This lovely park has nearly 15 miles of trails that are well-suited for biking and hiking. You can even pack a nice picnic and enjoy the beautiful views with family and friends. There are trails that you can take kids on as well, so if you're taking a family trip out there, you don't have to worry about the trails being too tough for your kids to walk.
If you want to see fall foliage in the Berkshires, you can take a walk through Kennedy Park in autumn. You'll see fabulous fall colors while getting some exercise and enjoying the crisp autumn air in the Berkshires.
Tour the Berkshire Scenic Railway Museum
If you're curious about the history of railroading in the Berkshires, you should definitely tour the Berkshire Scenic Railway Museum. You can get a personal tour of the museum's restored train station while seeing exhibits and displays of historic railroad equipment. You could also take a short train ride from one end of the museum grounds to the other. All aboard!
If you want to learn more about trains and the railway, you can always get a guided tour from one of the museum's volunteers. They'll demonstrate how everything works, so you'll get a comprehensive idea of how everything works. It'll be cool to go back home and tell people what you've learned about the railway while you visited Lenox.
Frelinghuysen Morris House & Studio
If you're a fan of modern art and architecture, definitely check out Frelinghuysen Morris House & Studio! This is the home of George L.K. Morris and Suzy Frelinghuysen, American abstract artists.
The house is full of modern paintings, frescoes, and sculptures. A true small gem in the beautiful Berkshires. While visiting, don't miss the documentary of the backstory of the couple and their artistic journey!
—
Lenox is a great place to visit in Massachusetts. It's a gem within the Berkshires that's filled with culture, history, and beauty. Once you visit Lenox, you'll want to come back time and time again. Make sure you bring your family and/or friends to enjoy all it has to offer.
---
Read these next:
---