*This site uses affiliate links; if you make a purchase through these, I may receive a small commission at no cost to you.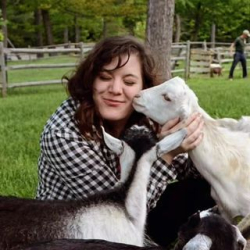 Latest posts by Amy Hartle
(see all)
Are you looking for a Boston escape… room, that is? If you're looking for escape rooms in Boston, you've come to the right place. There are several cool Boston escape rooms, including a very unique, Adults Only escape room for those who are looking for a more mature theme in their escape room adventures.
There are a lot of fun things to do in Boston, but escape rooms promote team building and camaraderie, making for cool friends and family outings, and interesting date night ideas. You don't have to travel to faraway locations for a Boston escape… you can just go to one of these fun escape rooms in Boston.
Escape Rooms in Boston
Room Escapers
With two Boston locations, Room Escapers offers a variety of escape room experiences that are geared for small groups with an optimal size of 4 and above, and rooms are fairly large. Experiences are blocked off for two hours each, with most games only taking about an hour.
Some of the themes and storylines found at Room Escapers include helping the FBI crack a case, exploring an early 1700s Apothecary, and being on a crew to scavenge a historic pirate ship. Both of their game locations are conveniently located near popular Boston restaurants, bars, and coffee shops, so you've got plenty of options for where to go to celebrate your victory, or self soothe after your loss!
Escape the Room
At Escape the Room Boston, you and your group are given an hour to solve your way out of this interactive game experience, using clues in the room and helpful hints from the gamemaster. There are escape rooms that are suited for up to 10 people, and this isn't a private escape room experience unless you purchase all the tickets.
Try your hand at escaping The Clock Tower, where you've got to solve your way out of a time warp, or The Apartment, where you and your friends find it's much easier to arrive than to leave! Escape the Room is located in downtown Boston, so it can be the perfect start to a fun day out in town!
Trapology Boston
Okay, Trapology Boston offers what they describe as a "memorably weird!" experience, and they even have a testimonial from Neil Patrick Harris, so… SOLD! They have a variety of escape room experiences to choose from, including The Drunk Tank experience, where you and your friends must figure out what you did last night.
Their most talked about theme experience is likely The Boobie Trap, their R-rated, Adults Only game where you find a hidden BDSM room behind a coffee shop… and yes, you will need to show your ID to play this one. Trapology Boston has mostly adult-themed rooms, so if you're looking for escape rooms in Boston with kids, this one isn't it, but they do offer downloadable outdoor escape room games that are family-friendly!
Boxaroo Extraordinary Escape Adventures
One of the most popular Boston escape rooms, Boxaroo refers to their games as immersive puzzle room experiences, and they have great reviews across the board. They conveniently classify their escape rooms by difficulty level, so if you and your friends are up for an "insanely challenging" time, go for it!
Escape room themes include the Storyteller's Secret, a carefully cultivated quest where you and your group must discover the author's secret hidden in the cabin, and the Conundrum Museum, where you and your friends have been framed and must clear your names. Whatever game you choose at this Boston escape room, the details and production quality are really what makes this one of the best in the business: it's been on USA Today's Top 10 Escape Rooms in the US list multiple times!
PanIQ Escape Room Boston
When you're looking for Boston escape rooms, sometimes you might want one with adrenaline-inducing themes and experiences, and if that's what you're after, PanIQ Escape Room is for you. Games are sixty minutes long, and one is downright creepy!
Choose between adult-only escape games like The Cartel Crackdown, where you hunt down one of the world's most elusive drug kingpins, or the family-friendly escape rooms like Atlantis Rising, where you will be thrust into the role of archaeologist with a twist. If you're looking for escape room games for kids in Boston, PanIQ has a couple to choose from.
Red Fox Escapes
Located in Cambridge, Red Fox Escapes is one of the top interactive game rooms in the Boston area in part due to its incredible level of detail in its puzzles and setups. Their immersive puzzle experiences offer opportunities to take part in your own daring adventures as the clock ticks.
The Heist is a popular offering at Red Fox Escapes, where you and your crew must plan – and execute – the diamond heist of the century. How much fun does that sound? All of their puzzle experiences are beautifully designed and brilliantly executed, so this is one of those cool immersive experiences where you will be able to feel like you're really in it!
Breakout Games
Oh my goodness, if you're looking for escape rooms for families, you've got to check out Breakout Games! While many escape rooms in Boston cater to adults with more mature themes, Breakout Games has managed to create immersive puzzle game scenarios that are engaging, challenging, and appropriate for the entire family.
Located in nearby Woburn and Marlborough, the drive is well worth it if you're looking for family-friendly escape rooms near Boston. Participate in a museum heist with the kids, or take over as the bomb squad and play heroes as you track down and destroy the bomb that threatens the future of the city. There are some more adult-themed escape rooms at this spot, too, but it's nice to have family-friendly options, too.
Boda Borg
Boda Borg in Malden is not a typical escape room, but rather an interactive live gaming experience called questing. Rather than have one room with a puzzle to work out and complete, Boda Borg walks you through multiple rooms that you must complete, and there's a lot more physicality to it than your average escape room.
Boda Borg suggests dressing comfortably because you might be climbing, crawling, or even sprinting to complete each quest. There are a variety of quests available for different age groups, and children 7 and up can participate. This is definitely a unique immersive game experience near Boston!
Room Escape Boston
Featuring very dramatic immersive multi-room escapes, Room Escape Boston is always a hit! While the game rooms are very well done, one of the coolest features of this Boston escape room is that the entire facility – including the escape rooms themselves – is wheelchair accessible!
The interactive escape room themes are fairly dramatic, with options to join a task force to save unwitting victims from a serial killer in Serial Killer Charade being one of them. As an added bonus, one of the escape room games is completely online and can be played from anywhere.
Escape Trails Boston
Escape Trails is a fusion of several interactive games: a little bit scavenger hunt, a little bit geocaching, and a little bit of that escape room energy! Escape Trails Boston is an all ages interactive outdoor experience, so this is a popular choice for birthday parties, team-building outings, and more.
Here's how this interactive game experience works: you download the app, select your adventure, choose the start and finish points (and you can even add in custom stops, if you want!), and then head off on your Escape Trails adventure!
There are some very cool places for immersive gameplay in and near Boston, so it's not too difficult to find a spot that works for you. Maybe you'll even find your next favorite spot on this list of the best escape rooms in Boston!
You might also like:
12 Best Museums in Boston, Massachusetts
Where to Stay in Boston: The Best Boston Hotels for Your Visit
10 Best Boston Vacation Rentals: AirBnb, VRBO + More
11 Tastiest Vegetarian Restaurants in Boston
7 of the Best Coffee Shops in Boston
10 Best Breweries in Boston You Can't Miss