---
*Links in this article may be affiliate links, from which we may earn commission. See our
Privacy Policy
for full details.
---
Cape Cod is one of the most famous coastal spots with great beaches to choose from. Often a place people visit during the summer or own property, Cape Cod is a perfect vacation spot, at all times of the year. You can rent a quaint seaside house (check out these Cape cod beach accommodations) and have a dreamy weekend getaway. Cape Cod is a perfect trip away from home.
You can find some of the best seafood in the United States within Cape Cod and beaches sprinkled with lighthouses. You will have lots of choices of activities. There's so much to offer in this little part of the world. We wanted to list some of the best beaches on Cape Cod for all preferences. Let's dive into the beaches!
Mayflower Beach
Mayflower beach is one of the favored Cape Cod beaches; you'll find it on most lists, including our list of best beaches in Massachusetts!
At this Mid Cape beach, low tide means travelers can walk for miles until they reach the sea, and it's the perfect place to watch the sunset. Located in the town of Dennis, the beach is equipped for families and offers plenty to do. They have lifeguards on duty, clean bathroom facilities, snack bars, and areas to have picnics and games.
Mayflower Beach is truly the quintessential Cape Cod beach, offering everything if you're alone or with friends and family. Plus, there's plenty of space to walk around or alongside the ocean. A bonus is the conveniently located parking for easy accessibility. Due to its proximity to the Cape, the waves are less intense than other Cape parts. Mayflower is also known for its impressive sunset over the water.
Veterans Park Beach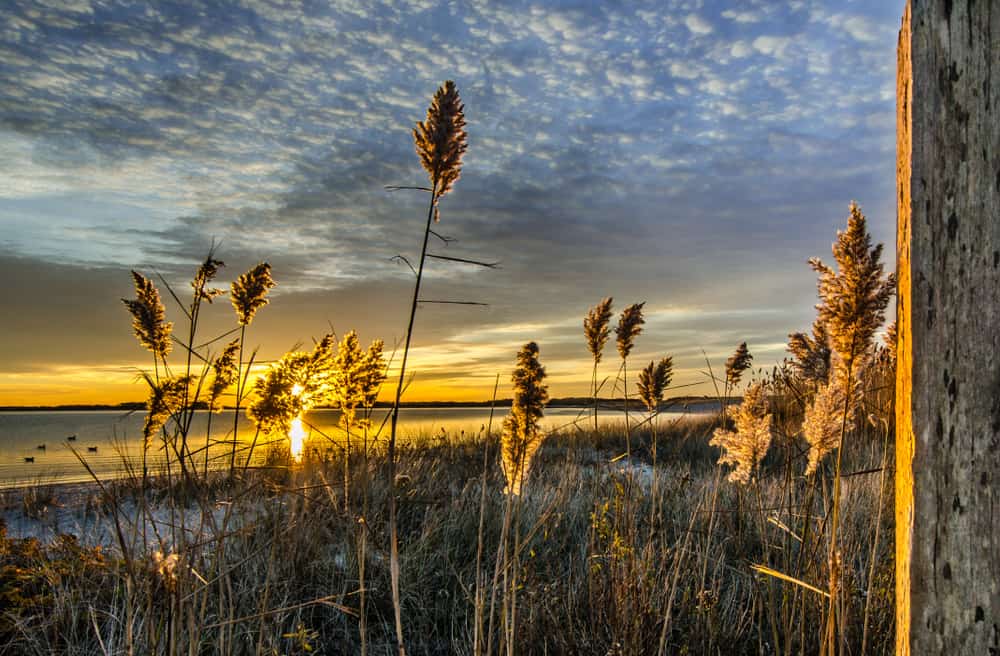 If you're looking for a little history with your sand, you are in luck; there's a perfect beach for you. Veterans Park Beach is located by Hyannis, by the seaside. It's not just a beach but also home to two historic memorials: one commemorating the Korean War and the other to honor former President John F. Kennedy. You can expand your history while spending time at the beach.
Although Veterans Park Beach is small, it has plenty to offer! There's ample space for games, picnic or barbeque space, picnic tables, and a snack bar for convenience. It's also close to yacht clubs, making it easy to watch sailboats. You'll love this charming beach in the Cape.
Chatham Lighthouse Beach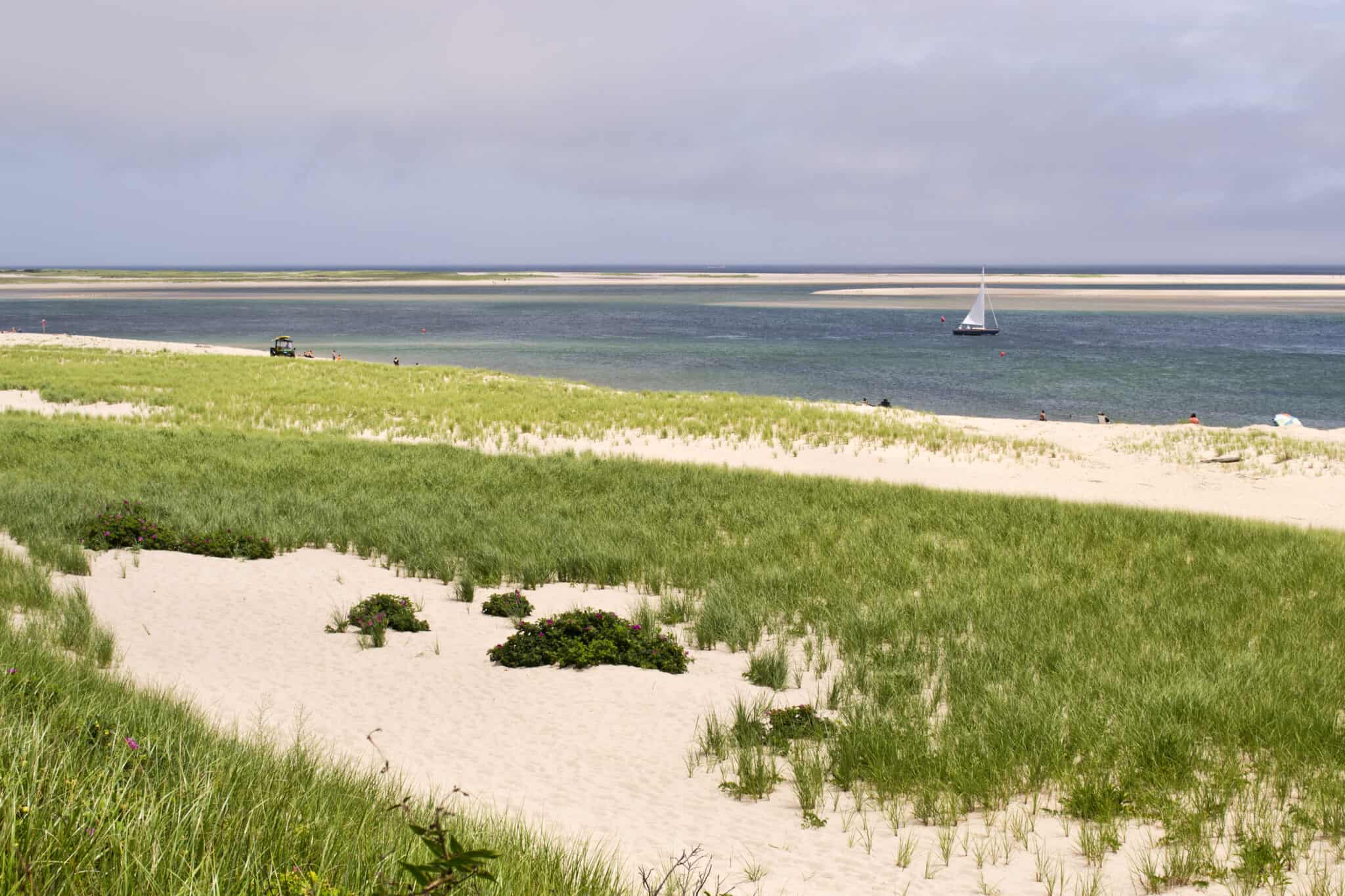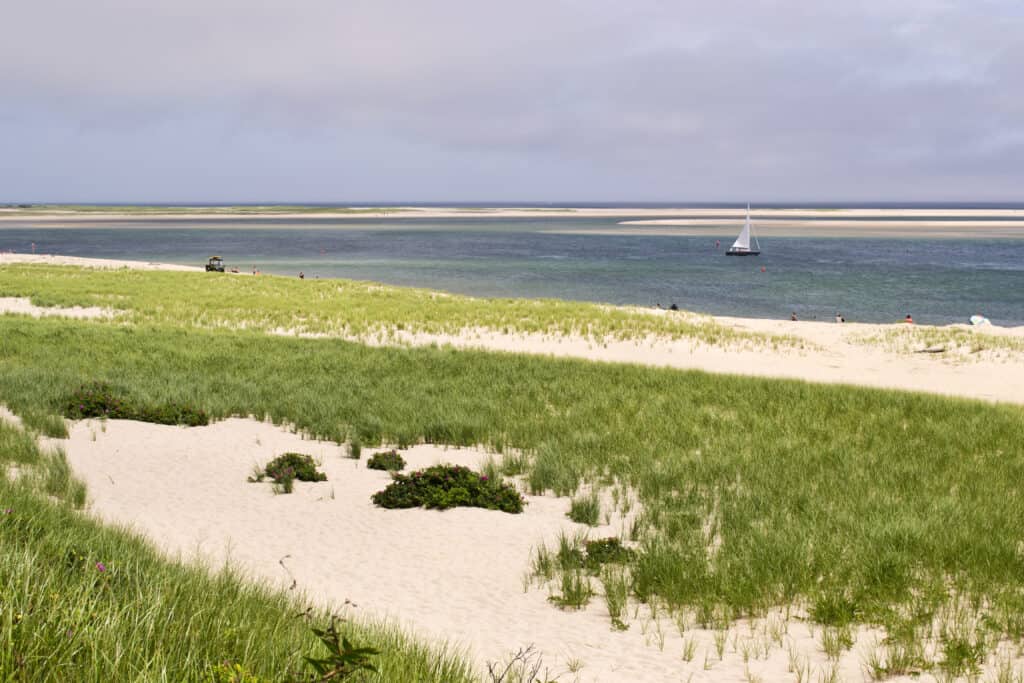 You cannot think of Cape Cod without thinking of lighthouses. Located southeast of Chatham, this beach is perfect for anyone, but it's important to note that lifeguards patrol only parts of the beach. It's essential to be aware, especially with children. But those sections of the beach are marked for convenience. It's a great spot for its views. People love to go to watch the sunrise or sunset. You can see lots of boats passing and possibly some wildlife.
Monument Beach
Monument Beach is a beautiful, large beach located in the town of Bourne. It's big enough not to be overwhelmed and enough to sneak away from crowds. This beach offers wind-surfing, volleyball, and other fun beach activities. It's a great size, and the water isn't too rough, so it's perfect for bringing kids for a family trip. Monument Beach offers clean public restrooms, food stands, lots of accessible parking, and lifeguards on duty during the days.
Seagull Beach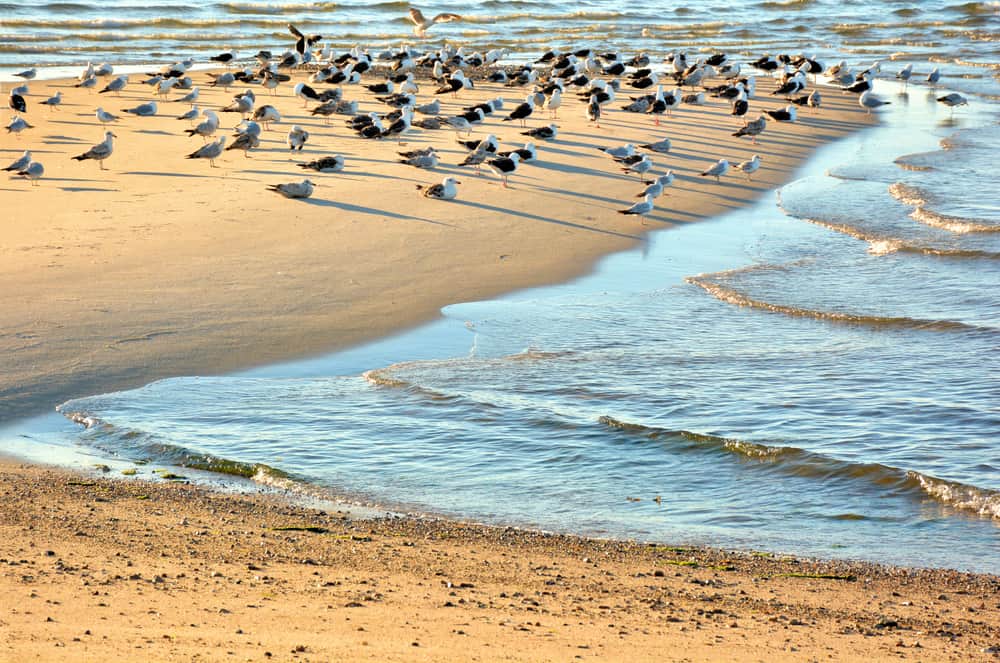 Yes, you can expect to see a few seagulls while visiting this massively popular beach. Sea Gull Beach is located in Yarmouth, MA. The largest and one of the most favored beaches in Yarmouth and definitely one of the top beaches in Cape Cod. Sea Gull Beach appeals primarily to a younger crowd.
People love Sea Gulf Beach because of its size. It's quite huge. There's lots of space to explore and options to enjoy water activities, like wind-surfing or boogie boarding. The water is relatively calm, making it perfect for swimming. Due to its size, you can find practically anything you need. There are food stands and snack stations. Their public toilets are wheelchair accessible and clean. You can even take swimming lessons. Plus, since it's a popular spot, they have easy to access parking.
Marconi Beach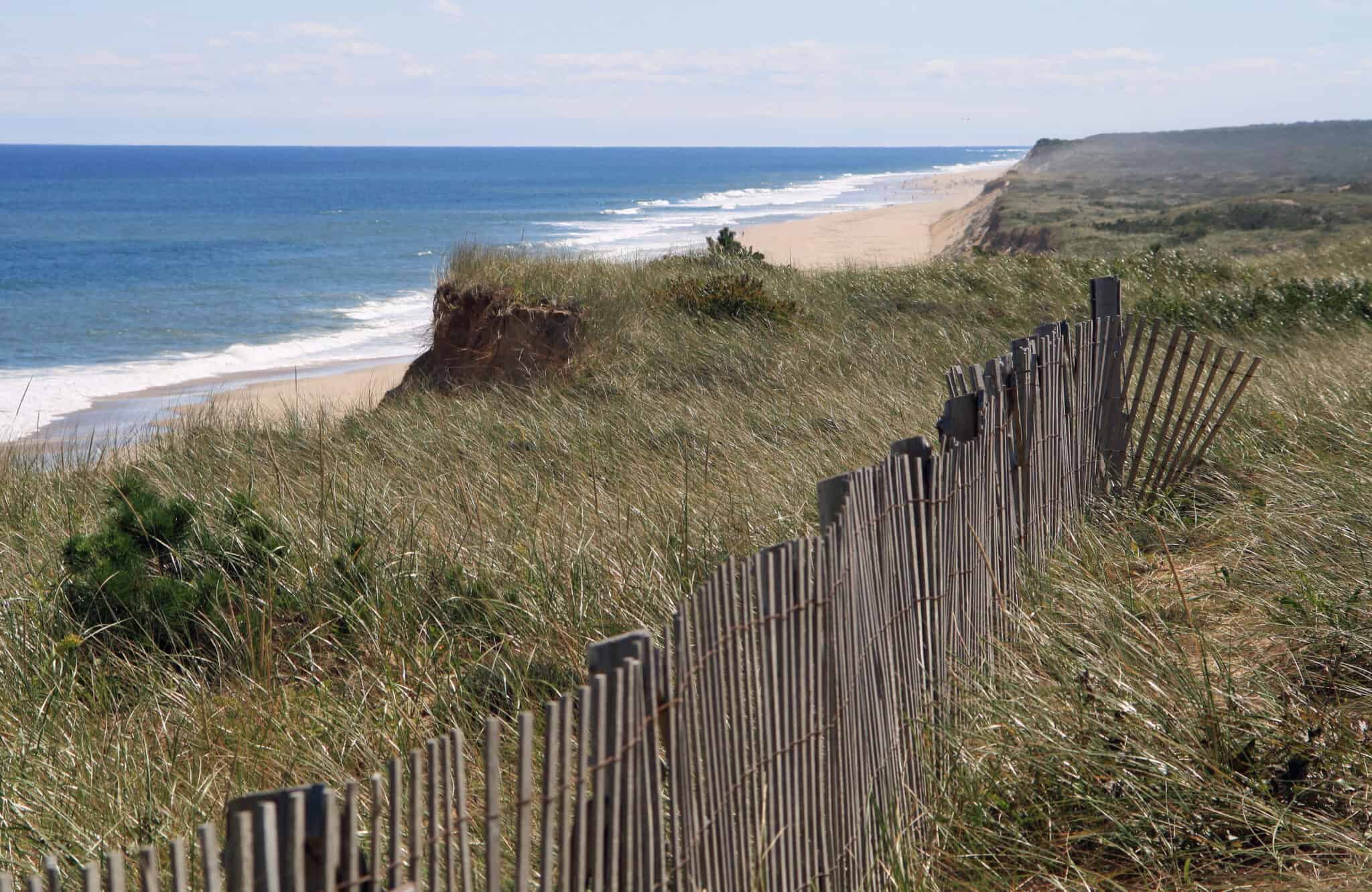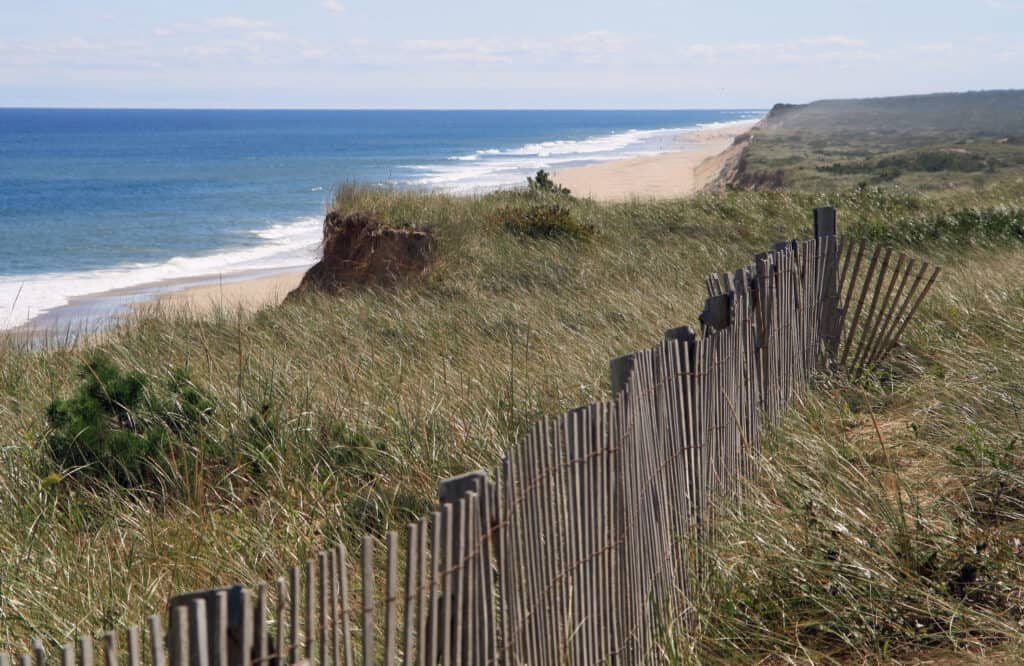 Marconi Beach is easily one of the best beaches on the Cape. Extremely popular and usually busy, it is home to large dunes and perfect for surfers looking for consistent waves. Not only can you find great views and lots of room to explore, but the beach is also equipped with lifeguards, making it easier for families to bring smaller children. Especially with the current social distancing needs, this beach is perfect for enjoying the beach while also having seclusion from other people. PS: This beach is also on our list of top Wellfleet beaches.
Sandy Neck Beach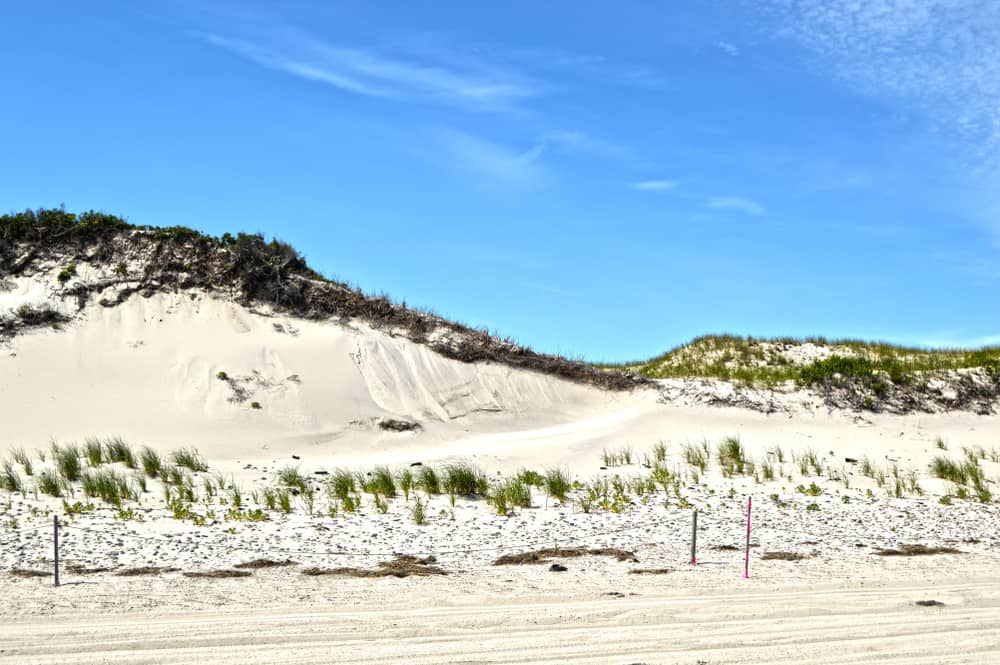 When a beach has "sand" in its name, there's no doubt you can expect lots of it. That's the case for this Cape Cod gem, Sandy Neck Beach, located in Barnstable. Now, this isn't your typical beach option. Sandy Neck is perfect for those looking for off-roading adventures. It has impressive dunes to take an offroading vehicle like a jeep to handle the landscape. Aside from off-roading, you can enjoy nature trails and horseback riding. If you want something different than sitting on the beach with a book, definitely check out Sandy Neck Beach.
Cold Storage Beach
Located not too far from Mayflower Beach in East Dennis is Cold Storage Beach. Not many people know about this beach, which makes it charming. It's nicely secluded. It doesn't have many notable extras as other beaches in the cape. There's an impressive jetty for climbing, a signature of most Cape Cod beaches. There are no food accommodations here, but there are lifeguards and bathroom facilities. Cold Storage Beach is perfect if you want a quiet escape.
Nickerson Park
Who says the best beaches in Cape Cod have to be right on the ocean? Nickerson Park is similar to Sandy Neck Beach since it offers a different type of beach experience. Nickerson Park is the perfect alternative to an ocean beach. Nickerson offers canoeing, kayaking, and camping while having beautiful beaches to relax. Nickerson Park is ideal for a weekend getaway with lots to do and the option to camp overnight. There are also lots of shaded spots, unlike many beaches, if too much sun isn't your thing,
LeCount Hollow Beach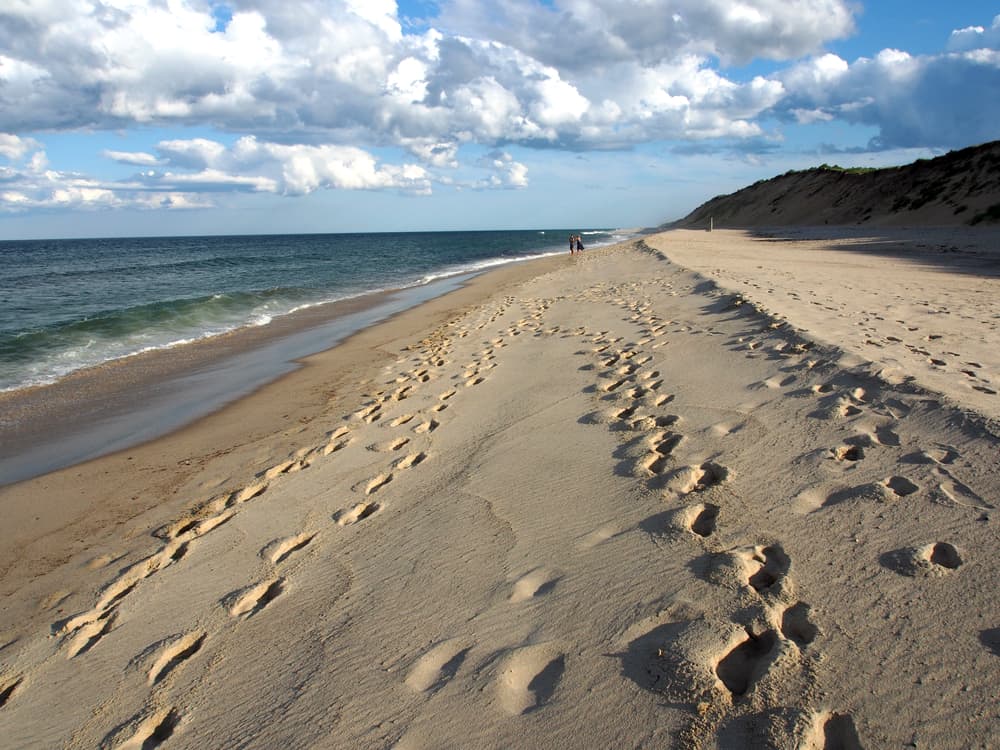 LeCount Hollow Beach is also similar to Sandy Neck Beach, with massive dunes to off-road. It's also a perfect beach if you want to play sports like volleyball, football, or soccer. This beach has the space for it. It's an ideal place to get together with friends and compete in sports.
Old Silver Beach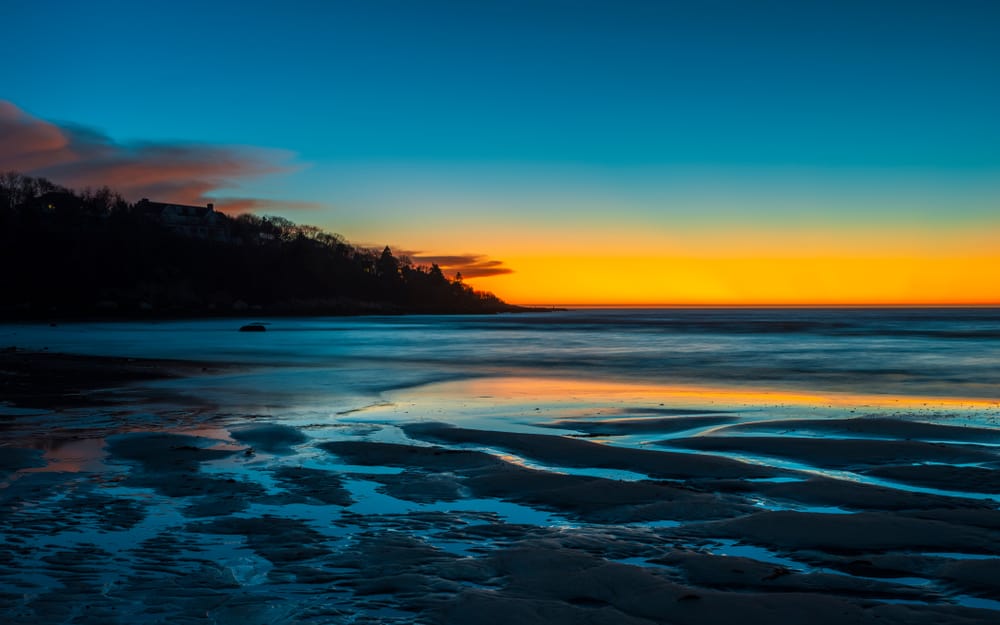 Old Silver Beach is the quintessential Cape Cod beach, located in Falmouth, one of the most popular Cape Cod towns. It's not known for its extras, but it's classic beach atmosphere and warmer and calm water. Old Silver Beach is one of two bays that connect to the Cape Cod Canal. Therefore, you have ample space to walk alongside the beach, go swimming, and the kids have room to play.
Mayo Beach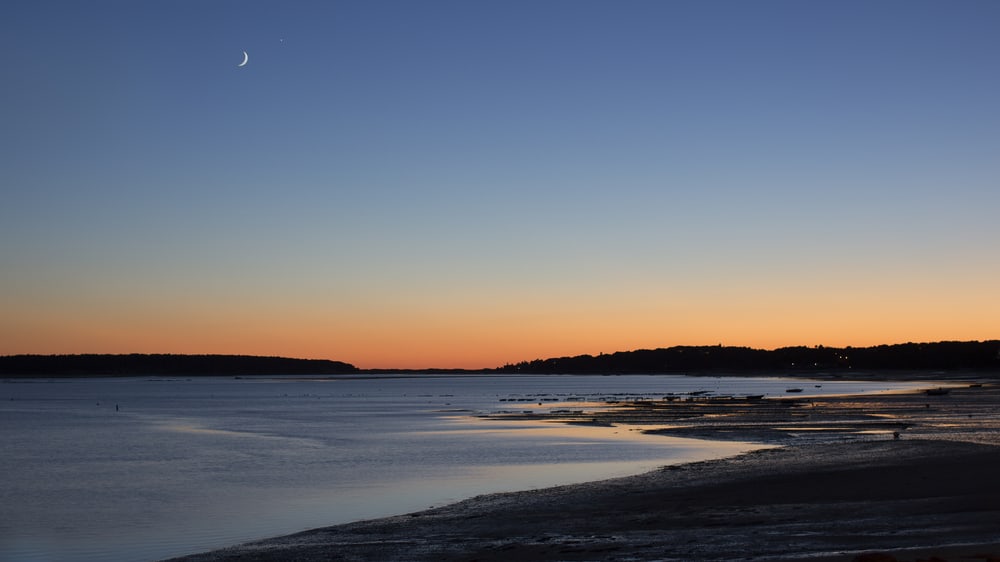 Located near Wellfleet Harbor, you can find Mayo Beach. Beautiful with its grassy patches around the beach, it's ideal for sitting for hours and enjoying a book. It's a secluded spot, not a lot of crowds or people. It's not as known for its sports, amenities, or waves. It's much calmer, more tranquil. The sand is packed down and perfect for yoga. It's an ideal spot to bring kids since there is a playground across the street at Baker's Field. Parking is easy to access and free. Common facilities at the beach include bike racks, restrooms, and a boardwalk.
East Sandwich Beach
East Sandwich Beach is located on North Shore Road in Sandwich, MA. Although it's bigger than many beaches, it doesn't have crowds. It's much quieter and tranquil. East Sandwich Beach has rock jetties around the area and smaller dunes to walk around. There's space for kids to build sandcastles in the soft sand. The parking is easy to find and accessible. They have amenities such as public restrooms, and umbrellas are available for public use.
Ballston Beach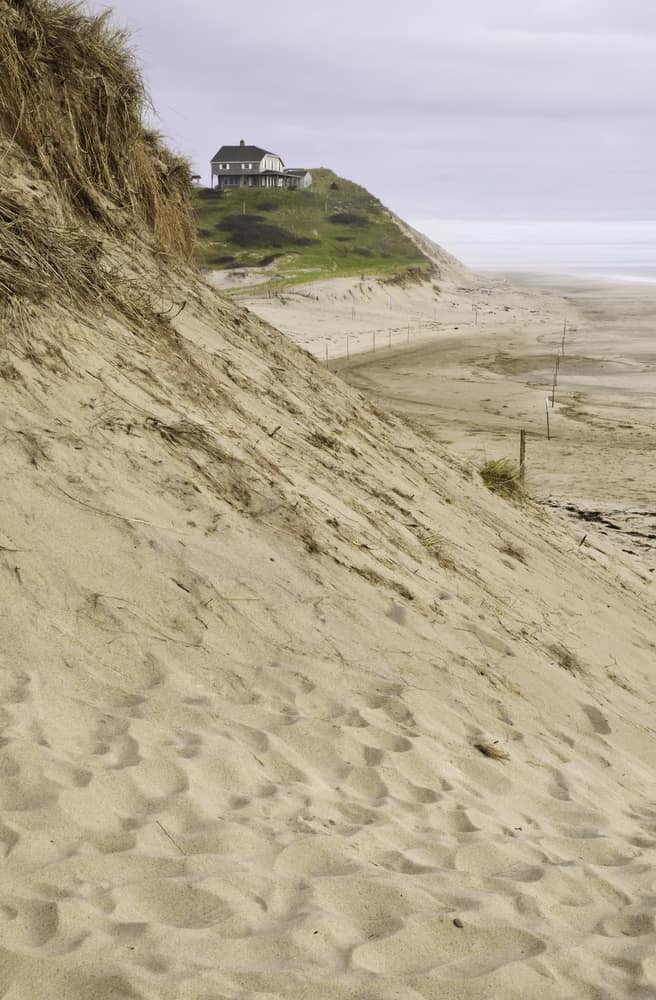 If you want a quiet time away from the crowds or a perfect location to bring your family, Ballston is the beach for you. Ballston Beach is located in the town of Truro. The scenery is beautiful, ideal for sunrise or sunset. The views at Ballston are so picturesque. Its landscape inspired work from American painter Edward Hopper. If you've seen his work, you've seen the cape.
As you can see, Cape Cod is an excellent place for a day or weekend trip. Even a week would be ideal. It would offer you lots of time to explore different beaches. And give you plenty of outdoor time. Each beach has its personality and depends on what you're looking for.
You don't have to stay cooped up this spring. You can make plans with some salty air, sunshine, and sand. Don't miss out on one of the best beach spots in the US.
---
You might also want to read:
---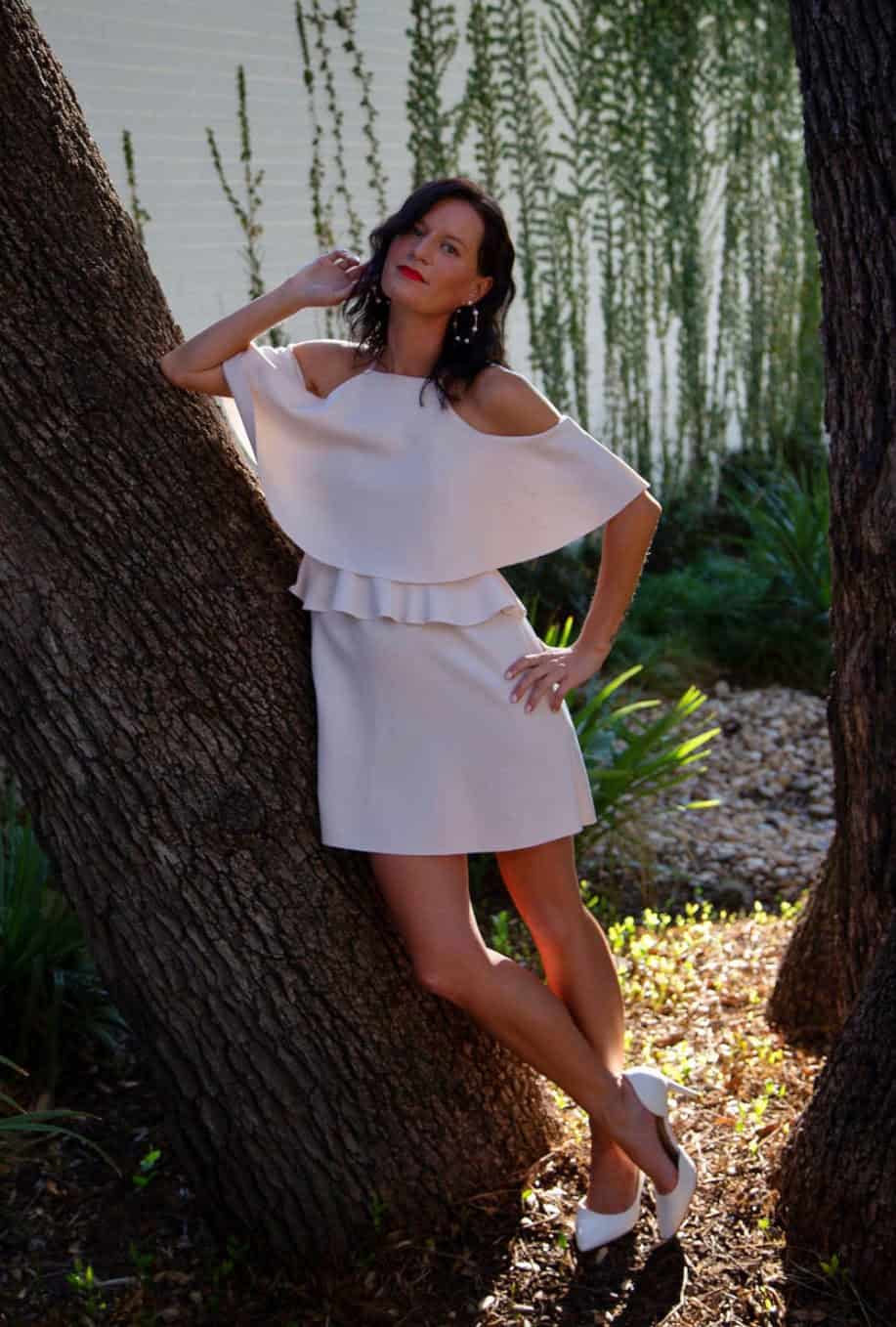 Ali Hanckel is a native New Englander, who now resides in Austin, Texas, although her family still lives in NH. Ali is a writer, business and marketing strategist, and traveler. She enjoys exploring nature, anything that requires learning, and hanging out with her two cats, "the boys."