---
*Links in this article may be affiliate links, from which we may earn commission. See our
Privacy Policy
for full details.
---
In this post, we provide an answer to this question: Where's New England?
New England is a region of the United States that is located in the uppermost northeast corner of the country. It is made up of six individual states: Vermont, Maine, Massachusetts, New Hampshire, Connecticut, and Rhode Island.
Mistakenly, the states of Pennsylvania, New York, Delaware, and Virginia (and perhaps others) are often thought to be part of New England, but this is incorrect.
The region is bordered to the north by the Canadian provinces of Quebec and New Brunswick, to the west and the south by the state of New York.
Along the eastern edge is the Atlantic Ocean, which touches Maine, Massachusetts, New Hampshire, Rhode Island, and Connecticut. Vermont is the only New England state that does not have an ocean coastline.
A Brief History of New England
New England is one of the oldest parts of the USA, and even predates the American Revolution by some 150 years.
Modern-day New England was included among the first 13 original colonies, and its first European settlement was at the famous Plymouth, where the Mayflower landed in 1620 bearing Puritans seeking religious freedom. Plymouth Colony was the 2nd English settlement founded on the continent.
Of course, prior to the colonization of the region by Europeans, there were many Native American tribes who called this part of the Northeast their home. In particular, the Wampanoag tribe, who had lived in southeastern Massachusetts for thousands of years, was the tribe who encountered these first pilgrims.
To learn more about the history of Plymouth as told from the perspective of the region's indigenous peoples, check out 400 Years of Wampanoag History.
What is New England known for?
Besides the more obvious things like lighthouses, lobsters, and leaves, New England is largely known for its independent spirit and its emphasis on knowledge and intellectual pursuits.
This owes largely to its Puritan foundations and its role in the American Revolution, among other events.
It's known as the home of famous American poet Robert Frost, as well as the setting for so many of his nature-focused poems.
It's known as the home of the Red Sox.
For its rocky coast, it's imposing granite mountains, its lush farmland, its local food scene, its craft beer, its community-mindedness, its classic white-steepled churches, its quaint towns and villages, its covered bridges, its harsh winters, and so much more.
Truly, this gorgeous region has so much to offer visitors. There are scenic drives, historic homes and sites, beautiful state parks, and just so much more. Be sure to scroll down to find some of the best places to stay and things to do during your visit to New England!
Quick Facts About New England
New England encompasses 71,991.8 square miles.
Boston is the biggest city, with a population of 694,583 (as of 2018).
New England is a highly popular tourist destination, welcoming millions of visitors each year.
Massachusetts tends to be the most popular state for visitors.
Montpelier, Vermont is the only capital city in the US that does not have a McDonald's.
Vermont is the largest producer of maple syrup in the US.
Rhode Island is the smallest state in the nation, but it has the longest official name (State of Rhode Island and Providence Plantations).
8 US Presidents were born in New England.
90% of America's lobster supply comes from Maine.
New Hampshire was the first state to declare its independence from England.
New Hampshire is among the top 10 in "most pizzerias per capita."
The first speed limit law was created in Connecticut.
You'll hear a very specific dialect around the region, so you might want to brush up on your New England sayings and slang. (Boston has it's own specific slang!)
To really find out what New England is all about, we invite you to come experience some of the best places to go and things to do that this beautiful region has to offer!

New England Towns to Visit
Where to Stay in New England
New England Bucket List for Each State
New England is an incredible region, and if you haven't already started planning your vacation to the Northeast, we hope this helps inspire you!
You might also like: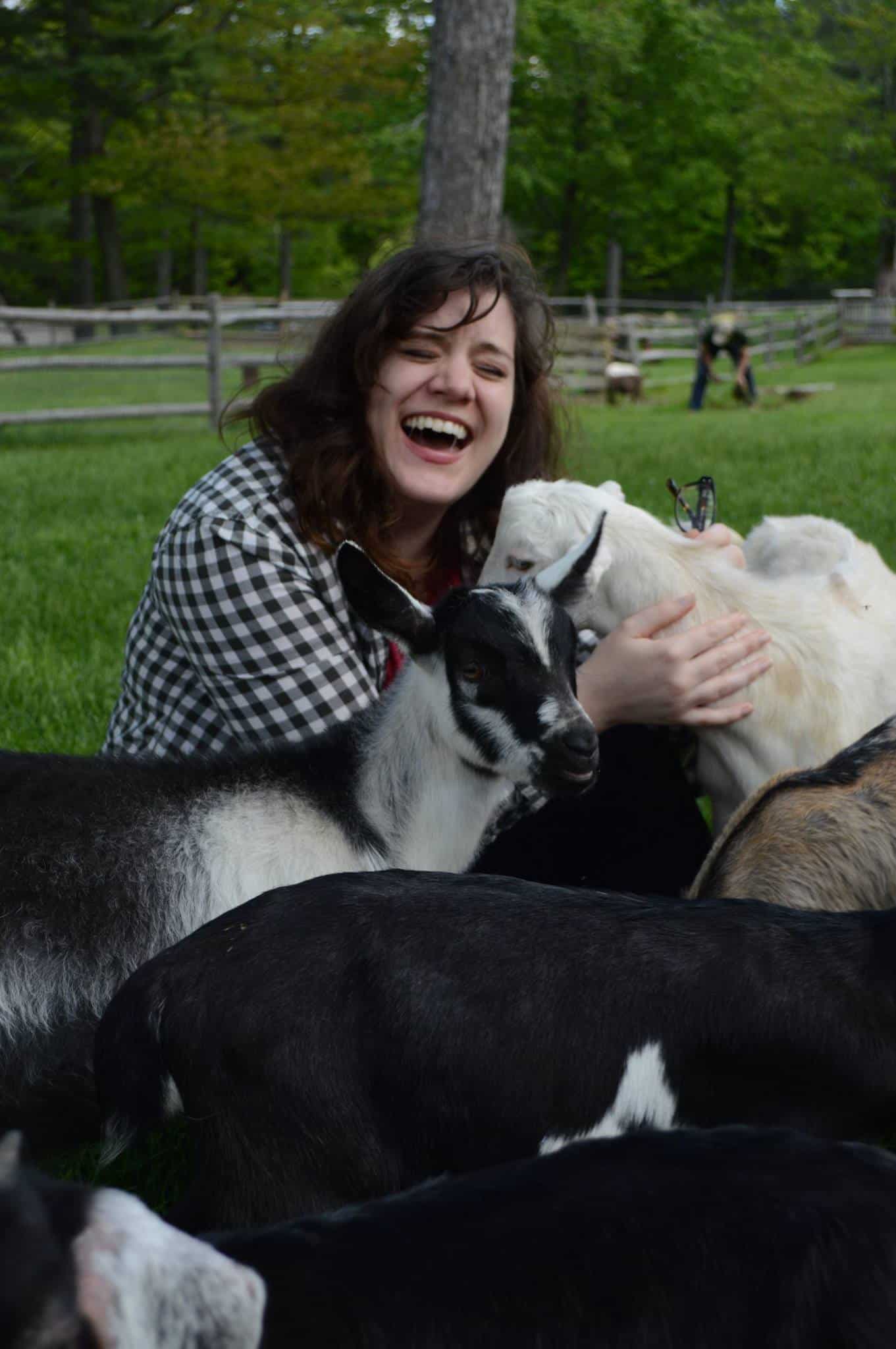 Amy Hartle is the owner and editor of New England With Love, a comprehensive resource for travel in the New England region. Amy lived in Vermont for 15 years, attended Plymouth State University in New Hampshire, and continues to travel regularly around the entire New England region. On this site, Amy aims to share her love of New England and help you to have the best possible adventures!
Amy has been a full time blogger since 2012, and is also the publisher of Two Drifters, where she writes about couples travel and relationships, as well as Let's Adventure Baby, a family travel site. When not traveling the world or creating epic blog content, Amy can be found cuddling with her husband, son, and cats, & drinking a maple latte.