Many people flock to Cape Cod each year to escape reality and have some beach fun. There are plenty of towns to stay in along Cape Cod, and one of those towns is Wellfleet.
Wellfleet is located halfway between the "tip" and "elbow" of Cape Cod and is a tight-knit beach community that attracts tourists each year.
In true Cape Cod fashion, this town has plenty to do, including lots of fabulous beaches to explore.
Whether you're looking for the perfect Wellfleet beach to lounge around and sunbathe on, or you are ready to dive right in, these are the top must-see Wellfleet beaches to visit during your next Cape Cod trip.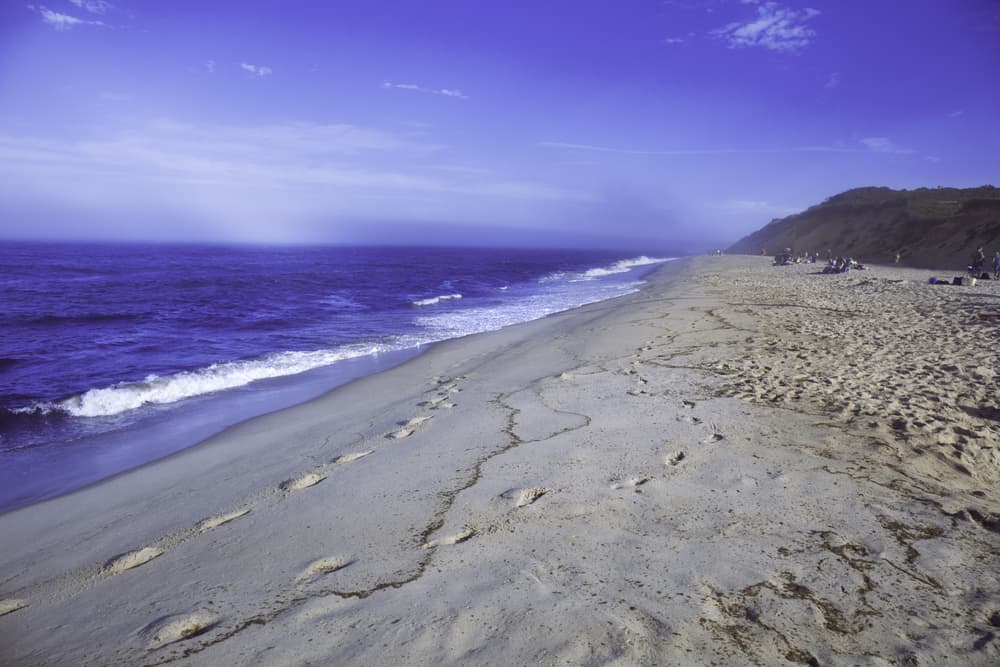 Best Wellfleet Beaches
1Cahoon Hollow Beach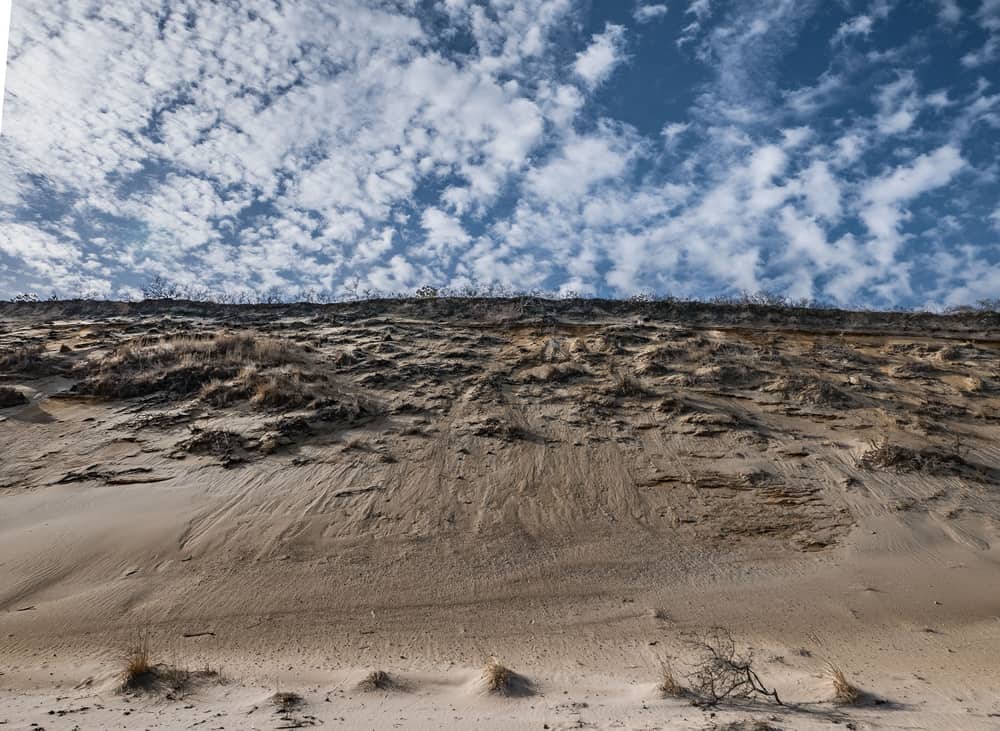 One of the best beaches in Wellfleet to go to is Cahoon Hollow Beach, which you'll find on Cahoon Hollow Road.
Located along the Cape Cod National Seashore, there is a steep sand dune you'll have to walk on. Trust me, tackle the dune so you can enjoy one of the top National Seashore beaches.
You can walk along the coast, swim in the Atlantic, and look for seashells in the sand. There are restrooms and lifeguards at this Wellfleet beach, too.

If you get hungry, you can head to the Beachcomber, located along Cahoon Hollow Road. It's not far from the beach and offers many Cape Cod classics. Spend the day at the beach, and grab some dinner to top off a perfect beach day.
White Crest Beach
Put this beautiful stretch of shoreline on your list of Wellfleet spots to visit!
White Crest Beach is located on Ocean View Drive and is known for its sandy dune cliffs. The dune path to the beach can be tough to walk along sometimes, so be cautious when strolling through, especially if you're carrying beach gear or have children with you.
Once you get to the beach, though, you'll be greeted by a wonderful beach waiting to be explored. The beach's waves make it an ideal spot for surfing as well.
White Crest has a reputation for being a remote beach, so you may not see many people on the sand. Don't be surprised if you see some adorable seals, though!
Newcomb Hollow Beach
Newcomb Hollow Beach is a popular spot for beachgoers. It's a big beach that has plenty of room for visitors to sunbathe, boogie board, fish, and swim. You'll love sinking your toes into the white sand while admiring the natural beauty of the Cape Cod National Seashore.
It's also the most northern ocean beach in Wellfleet, closest to Truro.
You have to climb up and down a sand dune to get to the beach, but it shouldn't be too bad for most to navigate. There's also a large parking lot for visitors, but you have to get to the parking lot early to grab a spot and you'll need a beach parking sticker.

This is a gorgeous spot, and a popular one. Definitely lots of great photo ops at this Wellfleet Cape Cod beach!
Duck Harbor Beach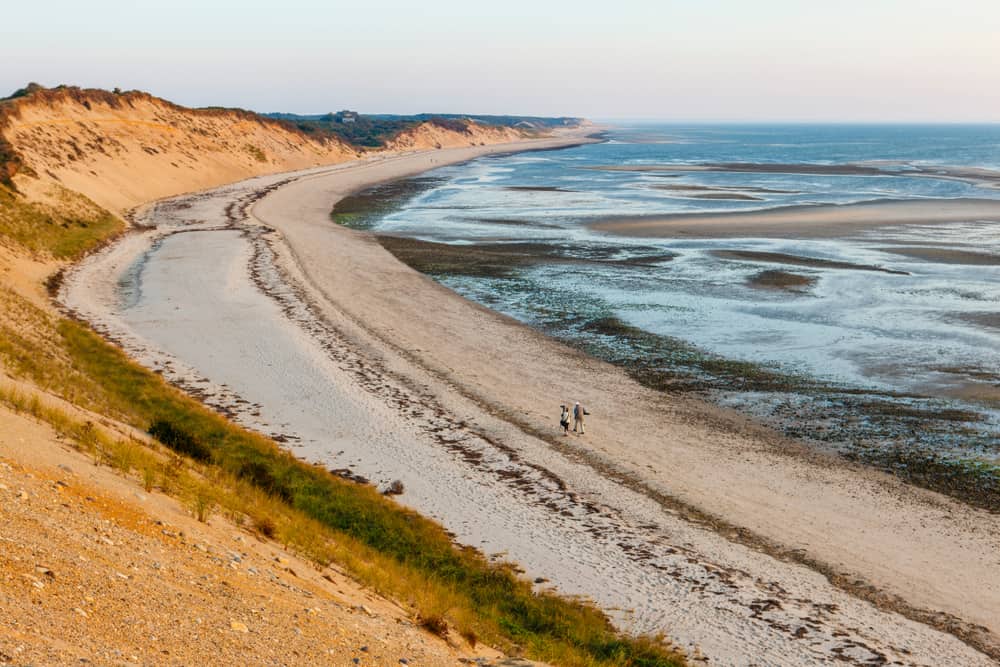 As you make your way through Wellfleet's top beaches, make it a point to stop at Duck Harbor Beach. You'll find it along Duck Harbor Road, about a mile away from the Wellfleet Bay Wildlife Sanctuary.
This beach is known to have beautiful views of the ocean, along with calm waters and mild sand dunes. You can swim in the water all day and stick around to watch the gorgeous sunset.
This beach is also more remote than other beaches on this list, so if you're looking for a less-crowded beach, this is definitely one to check out. You need a sticker for parking June through Labor Day, so make sure you get that before you park your car and head to your beautiful beach destination.
Marconi Beach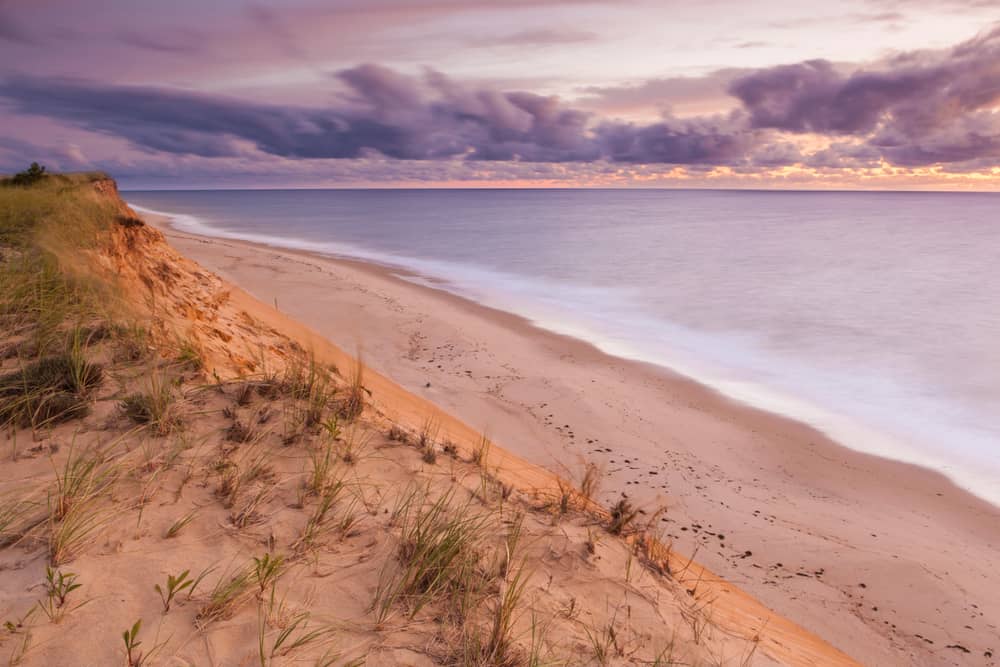 This is another one of the beaches located along the Cape Cod National Seashore, about six miles north of Salt Pond Visitor Center, and it is considered one of the most beautiful beaches in Massachusetts!

Marconi Beach is actually named after Guglielmo Marconi, an Italian inventor who made the first transatlantic wireless communication between the U.S. and England in the early 1900s. Marconi achieved this near the beach.
Marconi Beach is a beautiful place where you and your loved ones can walk in the sand and play in the ocean. Like other beaches in the area, there are some sand dunes in its presence, but there are stairs people can walk along. If you go on a less-crowded day, you may even see some seals playing in the waves!
Mayo Beach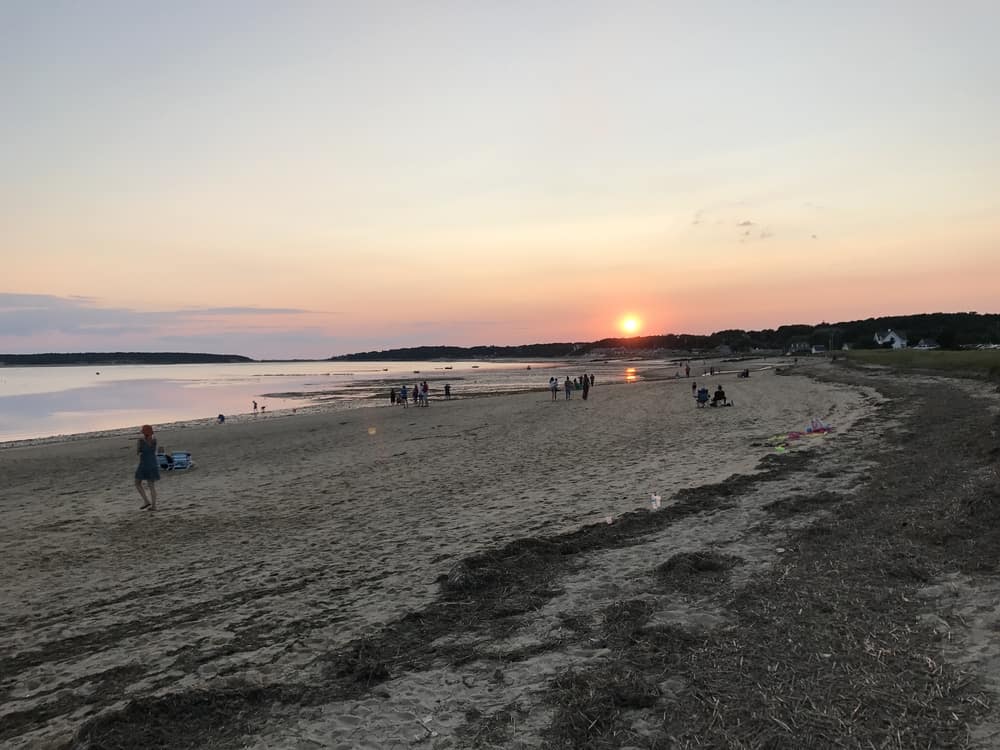 Mayo Beach is a smaller beach located along Kendrick Avenue, but it makes a big impression. In addition to having a gorgeous view of the Atlantic, the beach also has calmer waters for you to enjoy. You can even hunt for seashells, as the sand on this beach is a bit harder.
Other perks of Mayo Beach include free parking, nearby snack bars, and having a wonderful playground across the street. In fact, this is one of the most popular Wellfleet beaches for kids!
If your kids get bored at the beach, taking them to the playground at Baker's Field will suffice.

Long Pond Beach
If you want a break from the ocean, one of the best Wellfleet beaches to visit is Long Pond Beach. This small beach on the pond provides a more intimate beach-day experience for you and your loved ones.
You can sit back and enjoy the shade, or take a tip in the refreshing water. If you have kids with you, there's a platform they can swim out to and play on. The pond is also a great place to bring a kayak or paddle board.
There's parking across the street, so you don't have to worry about lugging your gear far. Sit back, relax, and enjoy some time at the pond!
Lecount Hollow Beach
Lecount Hollow Beach, also known as Maguire Landing Beach, is one of the most popular Wellfleet beaches to visit. It's a large beach with room for beachgoers to walk along the sand, swim in the ocean, and play beach games.
Since it's a popular spot, expect to see plenty of beachgoers. There's also a large sand dune at the entrance, so be prepared if you have beach gear with you.
The waves at this beach are the right size for activities like boogie boarding, so bring the boards along if you have them. Head to Lecount Hollow Road and see where the beach day takes you, but heads up that parking is only for Wellfleet residents during the day in the summer!

Indian Neck Beach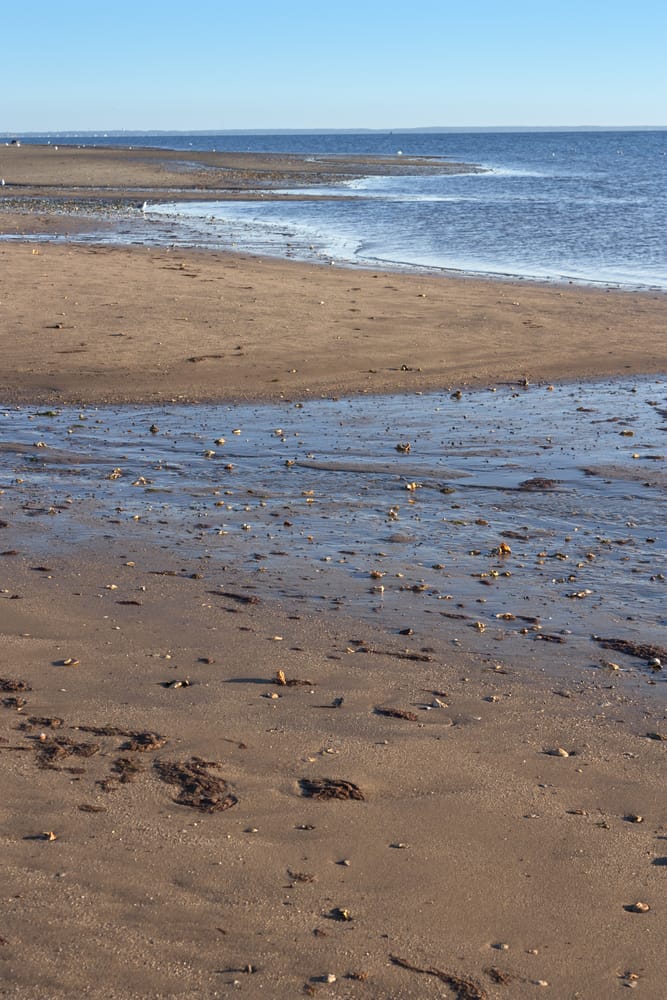 This is a beach that fronts Wellfleet Harbor, and it's a truly beautiful spot to visit. Indian Neck Beach has shallow waters that are calmer, which makes it a popular spot for families.
Children can play in the water and explore tidal pools. You can also see fishing boats going to and from Wellfleet Pier.
Grab your beach gear, head to Samoset Avenue, and get ready to enjoy a lovely beach day on a gorgeous spot. There are always great seashells to be found at this Wellfleet beach, too!

Powers Landing
This is one of the smaller beaches of Wellfleet, but it's still a beautiful spot to visit. You'll find Powers Landing off of Chequessett Neck, and it's a perfect little spot for swimming and strolling in the sand.
Even though it's a smaller beach, it's still a popular spot, so don't be surprised if you see people there during your trip. You can make your trip to Powers Landing even better by kayaking on the water. Parking is limited at this beach, though, so make sure you get there early to find a space.
Heads up, you will need to buy beach stickers to park at many Wellfleet beaches, and you can get these at the beach sticker booth at the Town Pier. You can find more info about beach permits and parking passes here.
We hope this guide to Cape Cod Wellfleet beaches has helped you plan your next beach day! Have fun!
---
You might also like:
---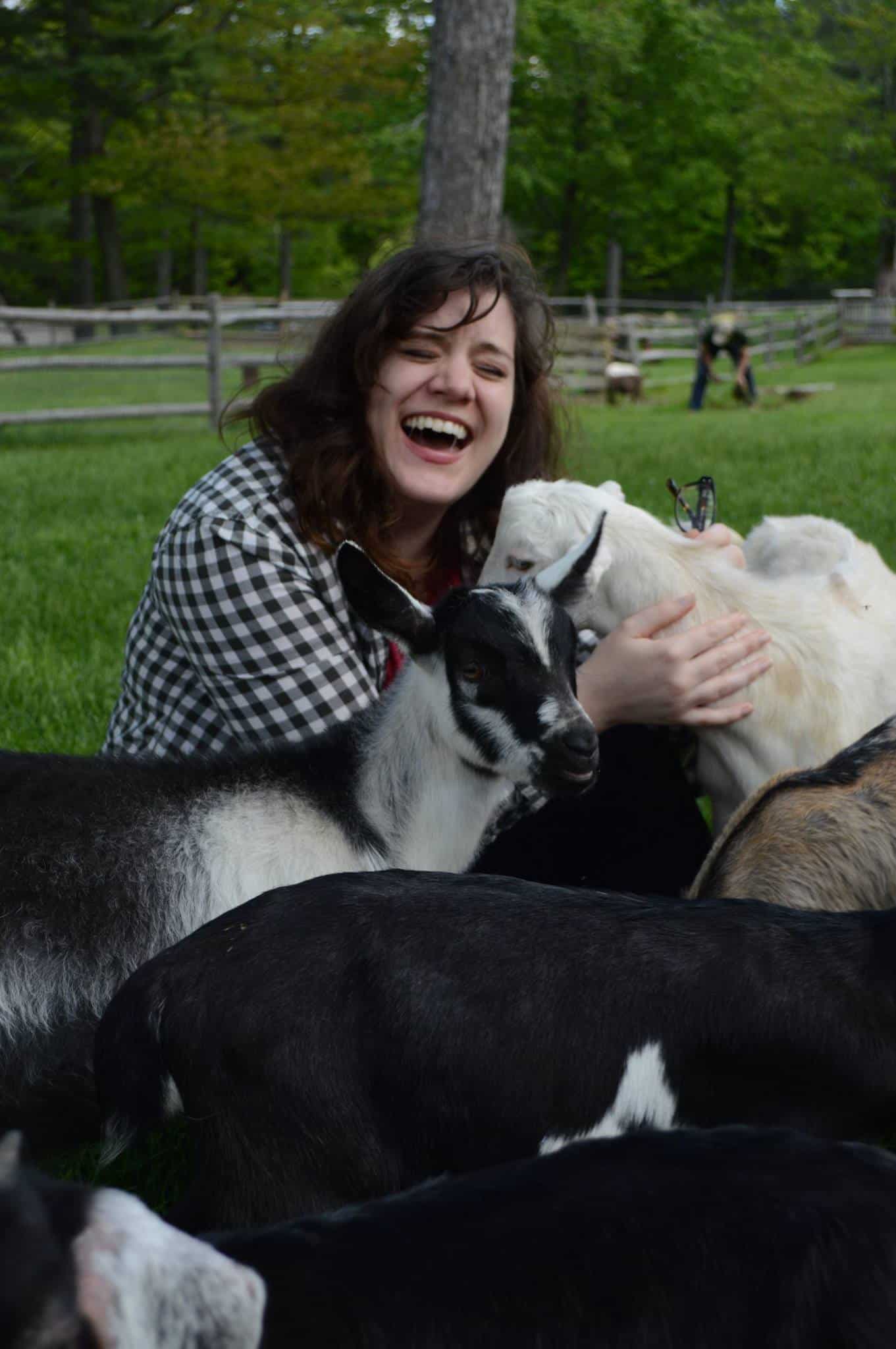 Amy Hartle is the founder and Editor-in-Chief of New England With Love, a comprehensive resource for travel in the New England region. Amy has been exploring New England since 2001. She lived in Vermont for many years and is a graduate of Plymouth State University in New Hampshire. Amy has been writing about travel for over a decade. On this site, Amy aims to share her love of New England and help you to have the best possible adventures!
Amy has been a full time blogger since 2012, and is also the publisher of Two Drifters, where she writes about couples travel and relationships, as well as Let's Adventure Baby, a family travel site. When not traveling the world or creating epic blog content, Amy can be found cuddling with her husband, son, and cats, & drinking a maple latte.