Whether meat is on your plate none of the time or some of the time, the menus at the tastiest vegetarian restaurants in Boston and surrounding towns will impress you. With selections that go way beyond the token veggie wrap or veggie burger, your tastebuds will be very happy from breakfast through dinner and dessert! From casual to refined, you are sure to find a choice on this list that meets your desires.
Double Zero, Back Bay
Sleek and sophisticated, Double Zero isn't your average pizza joint. This Newbury Street all-vegan pizza and wine bar is the perfect spot for a date or friend-date. One of six locations up and down the east coast, Double Zero is in a large restaurant family that specializes in plant-based, sustainable dining.
The eatery's name comes from one of its menu's main ingredients, a flour called "00 flour" that has a low amount of gluten. Besides savory, crusty pizzas, the menu includes calzones, pastas, salads, and small plates for ordering.
A full wine menu and enticing dessert menu will keep you lingering inside the chic dining area or outside in the patio seating area. Afterward, enjoy a walk down brick-laden Newbury Street where you'll be daydreaming of your consumed pizza.
Madras Dosa Company, Seaport
One of the newest additions to the Boston-area vegetarian restaurant scene is Madras Dosa Co. Situated in the hip Seaport neighborhood, this new joint serves up fast-casual South Indian food.
With a wide menu centered on the Dosa, a delicious crepe-like treat, diners have a wide variety of options to choose from, savory and sweet, spicy and mild.
Madras Dosa Co. is also an excellent choice for people of all dietary preferences, as the menu serves vegan fare as well as meat options, plus a ton of gluten-free options (dosas are made with lentils, not grains). Bring a friend and buy a few entrees, as you will want to try way more than just one dish at Madras Dosa Company!
Zhu Vegan Kitchen, Arlington and Brookline
While it's generally easy to eat vegetarian while dining on Asian cuisine, it's refreshing for vegetarians to know when they can pick anything off the menu that fits within their dietary restrictions or preferences. At Zhu Vegan Kitchen, with locations in both Arlington and Brookline, you can do just that.
Their Japanese menu, which is interspersed with cuisine from other countries and regions, serves up fine casual dining for lunch and dinner that will make your mouth water. Try the Korean-Style Clear Noodles for something light and savory or the Tofu Teriyaki Sizzling Platter for a meal that amps up the flavor. Seeking something sweet? Try a Lychee soda or a Passion Fruit Lemonade to round out your meal.
Zhu Vegan Kitchen is a great place to grab a quick and delicious lunch or dinner to go, but seating inside is also available.
True Bistro, Somerville
For fine plant-based dining, head to Somerville's True Bistro. Located in the unassuming Teele Square neighborhood since it opened in 2010, True Bistro is the place to go for a contemporary cool, but not excessively fancy dinner.
True Bistro's meals underscore that meat doesn't have to be at the center of every plate in order for it to be enjoyable; those who have carnivorous cravings definitely should not be deterred by the meat-free menu. Pick from worldly options like Cornmeal-Crusted Oyster Mushrooms, Seitan Skewers, or House-Made Fettuccine, many of which are made using local ingredients.
Open for dinner Wednesday through Sunday and for brunch on the weekend, True Bistro is a classy spot for a nice night out or for brunch with someone special.
Roxy's Grilled Cheese, Allston, Cambridge, and Food Truck
Roxy's Grilled Cheese's menu contains both vegetarian-friendly and meat-filled sandwiches that will melt in your mouth. These delectable melts contain so much more than just cheese and bread. Try "The Allston" for a savory sweet treat or the "Green Muenster Melt" for a smoky bacon-filled dream dinner.
Don't just grab some tasty grub though. The Central Square, Cambridge location has a back room, which you enter through an inconspicuous door that transports you to A4cade, an arcade and bar. It's kind of like an arcade speakeasy complete with everything from PacMan to pinball.
The Allston location is small but mighty, hosting trivia nights and having board games available to play. It's one of the best vegetarian restaurants in Boston that you can't miss out on!
FoMu, Allston, Fenway, Jamaica Plain, and South End
While it's not a restaurant per se, no list of veg​​etarian restaurants in Boston is complete without FoMu. Serving up the best plant-based, dairy-free, preservative-free ice cream around, this place has heavenly treats. With four locations in various Boston neighborhoods, you'll be satisfied and feel good regardless of which creamy and dreamy flavor you choose.
Made primarily with coconut milk and natural sweeteners in nearby Watertown, each batch is made with care you can taste. Swing by for dessert or a special "just because" treat. And if you're not in the mood to eat ice cream at the moment, you can buy a pint, an ice cream cake, brownies, and other baked goods to go.
Veggie Galaxy, Cambridge
Featured on the show Diners, Drive-Ins, and Dives, this eatery and its offerings will truly transport you to another galaxy. With a diner feel, Veggie Galaxy is casual with super friendly service and a massive menu of all-vegetarian options. Even better? Anything on the menu can be made to order vegan upon request.
With breakfast available all day, a great variety of burgers and sandwiches, waffles and "chicken" (the waffles are made of mac and cheese!), drinks, and dessert options, Veggie Galaxy makes a great dinner stop before enjoying a night out in Cambridge or heading into Boston.
Taco Party, Somerville
In the college-hip Ball Square neighborhood of Somerville, Taco Party stands out among its many breakfast-serving neighbors. These all-vegetarian tacos, sandwiches, and appetizers are creative, flavorful, and satisfying. If you go for tacos, you'll have a hard time picking just one or two flavors, so why not try all of them? Options like Chorizo Seitan, Chimichurri Tempeh, and Jackfruit Tinga Tacos will make your taste buds especially happy.
The menu is clearly labeled with different allergens and indicators, making it easy for restaurant-goers with restrictions and different preferences to feel confident about their dining choices. The kitschy-cool interior makes this a fun place to have a casual lunch on the weekend, and seasonal outdoor seating will allow you to take in the surroundings.
Veggie Crust, Brookline and Somerville
With a 100% vegetarian menu, diners at Veggie Crust can relax and take their time perusing the options – and they'll need time because the menu is vast! Veggie Crust serves up creative Indian-influenced pizza, in addition to a full menu of curries, appetizers, and naan. Both locations also have a juice bar and serve vegan FoMu ice cream.
The Somerville location also serves a large menu of pastas and panini, and the Brookline location is fully kosher. The pizza menu is wide and delicious. Try an option like coconut corn pizza, paneer tikka masala pizza, or curry leaf pesto portobello pizza for a savory and unique dinner.
Oasis Vegan Veggie Parlor, Dorchester
With grain bowls, wraps, a juice bar, and more, this Four Corners, Dorchester restaurant is a real treat. One of the more under the radar vegetarian restaurants in Boston, Oasis Vegan Veggie Parlor has its focus on creating healthy and tasty meals that truly nourish. Better yet, meals are affordable, rich in flavor, and healthful.
Owned by a couple who strives to create nourishing choices, Oasis Vegan Veggie Parlor is a community-focused restaurant that will fill up your spirit as much as your stomach. Need your thirst quenched? Round out your meal with a smoothie or a juice.
Clover Food Lab, Many Locations
Seeking something on the go? You won't be disappointed by Clover Food Lab's vast and creative selections. As one of the first health-conscious fast food chains to hit the scene, Clover has really figured out the fast-healthy thing and revolutionized the world of fast food for those seeking plant-based options besides french fries (don't worry though, they serve fries too!).
Open for lunch and dinner, you'll be the envy of everyone around when you mention you got a sunchoke mushroom sandwich or an impossible meatball platter with a side of falafel skewers or plantain and potato salad.
With a huge menu of hot and iced teas and international coffees to complement the impressive food selection, you'll be fully satisfied when you finish your meal. Since opening in 2008, Clover now has fourteen locations in and around Boston.
Hopefully this post has helped you find out about some of the best vegetarian restaurants in Boston!
—
You might also like: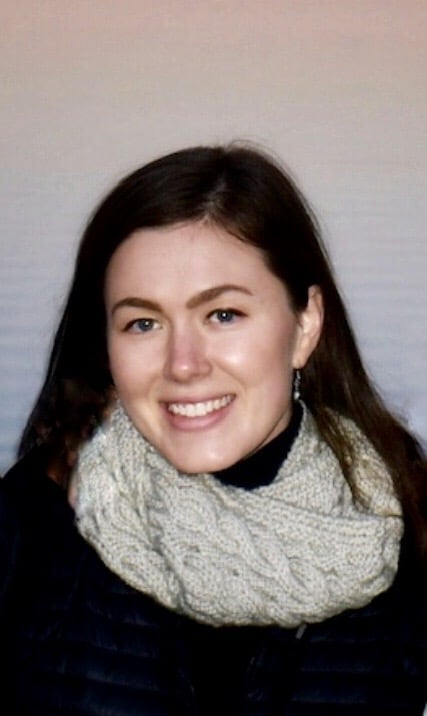 Mallory grew up in Connecticut, and after some time living in Ireland, Montana, and Virginia, she felt called back home to New England. She lives in Boston and writes about the intersection of urban living, outdoor adventure, and enjoying the simple things at SimpliCity Outside. Her favorite New England adventures involve hiking, finding ice cream shops, and exploring small towns.