If you've spent any time cruising along Route 1 in southern Maine while making your way up the coast, you've likely driven through Saco. And, accordingly, you probably think of Saco mostly as the town with the two giant water parks.
We sure love Aquaboggan Water Park and Funtown Splashtown USA, but Saco has a surprising array of outdoor activities and family fun worth exploring on your next crawl up the Maine coastline. There are so many great things to do in Saco Maine.
Location, Location, Location
Saco has a lot going for it, and location is top of the list. Nestled between Biddeford and Old Orchard Beach, Saco has everything you could need in close proximity. Just across the Saco River, you've got downtown Biddeford with its explosion of hip restaurants and shops, and on the other end of town, you can easily get to Old Orchard Beach's legendary pier and arcade for summery fun.
All the while, Portland is a quick fifteen-minute drive north; the explosion of home sales in Saco has absolutely been driven by Portland commuters looking for quiet suburbs right to the south. Last but not least, there are miles of shoreline and a western expanse of farmland and quiet, tree-lined streets.
The Shoreline
Though there's certainly no bad time to visit coastal Maine, Saco's shoreline comes alive in summer: cottage rentals, lobster shacks, fishing from stone piers, sand beaches, and quiet parks dotted with shaded groves that open onto seaside vistas.
Old Orchard Beach, just a few miles north, might have all the buzz and excitement, but Saco's coastal stretch is quieter and more family-friendly. Be sure to check out Ferry Beach State Park, a great state park in Maine, for a small yet beautiful nature preserve with a rare stand of black gum trees. Raised walking paths twist and turn before leading onto an idyllic white sand beach.
A five-minute walk south along the beach you'll find Camp Ellis—a sleepy coastal village at the mouth of the Saco River with a nearly 4,000 foot long stone jetty. It can be a tough walk depending upon the tide, wind, and weather, but the serene and unobstructed view of the ocean is certainly worth it.
Camp Ellis has jet ski, kayak, and boat rentals as well as shops and a well-known seafood shack, Huot's, for fried clams, lobster rolls, and rum buckets. Soaking in the evening light with a fish sandwich while you watch boats navigate the entrance to the Saco River and local fishermen cast lines into the ocean from the pier is an evening well spent.
And just up the road from Ferry Beach State Park is Kinney Shores—a tightly-packed community of rental cottages, each leading right down onto the beach from a screened-in porch or back patio. It's a nostalgic vision of 'down the shore' summers spent with sandy toes and takeout fried dinners.
Looking to supplement all those beach walks with something else? Saco Bay Trails maintains miles of nature trails along the town's coastal plain—a strikingly diverse array of marshes, forests, and estuaries connecting Saco's interior with its coastal ecosystem. It's no wonder this diverse and beautiful area is a satellite division of the Rachel Carson National Wildlife Refuge.
Outdoor Fun
There's much more than just beaches, too, if you're looking for great things to do in Saco Maine. Play a round of golf at the Biddeford-Saco Country Club or spend the day at either of the town's wildly popular water parks: Funtown Splashtown USA and Aquaboggan Water Park. Funtown Splashtown dates back to the 1960s—originally a modest drive-in and a mini-golf course on a then-remote stretch of Route 1 that has steadily expanded over the decades.
Likewise, Aquaboggan was the state's first water park nearly 40 years ago. Combined, they've been an enormous family-friendly attraction to the area and helped support dozens upon dozens of local restaurants, motels, ice cream parlors, and gift shops.
Less than two miles from Aquaboggan Water Park—across the town line in Scarborough—you can try out a different kind of watery amusement: kayaking the Nonesuch River in the state's largest saltwater marsh system. The Scarborough Marsh Audobon Center offers kayak rentals and an easy put-in to the Nonesuch for low-stress paddling and birdwatching.
And while you're at it, follow Route 9 in Scarborough all the way down to Pine Point Beach and the wonderfully photogenic Pine Point Fisherman's Co-op.
Up for a few more outdoor adventures? We've got you covered with these next few things to do in Saco Maine. Take a hike out to see Cascade Falls or enjoy a quiet moment on the Sylvan Trail and in the Horton Woods. A favorite local spot for a quick nature walk, Saco Heath Preserve, has a surprising ecological secret, as well; the 1,000-acre domed boreal bog tucked behind a few suburban streets hosts a rare stand of Atlantic White Cedar.
At the northern extreme of its range, the large growth of White Cedar is closely watched to monitor and understand its relationship with the bog. In the spring, blossoms from innumerable species in the bog emerge from a thick layer of peat moss and blanket the landscape with vibrant colors. Despite being 10 minutes from downtown, Saco Heath feels off-grid and wonderfully serene.
If beach cottages and motels aren't quite your style, Saco has plenty of options for camping. You won't find anything particularly rustic, but if you're an RV owner or tent camper looking for creature comforts and campfires, Saco is the place to be. Check out Cascadia Park, the Saco KOA, and Silver Springs Campground. As basecamp for summer fun and beach adventures, you can't go wrong.
Need a retro-style date night while you're hanging in Saco? See a movie at the Saco Drive-In and then grab an ice cream at the legendary Dairy Corner just down the street in Scarborough. Speaking of which…
Food and Drink
Seafood lovers will find plenty to nosh on in Saco at Sea Salt Lobster as well as Lobster Claw Pound & Restaurant.
Downtown you'll find a few local favorites: Traditions (a neighborhood staple for Italian comfort food), Rapid Ray's (a takeout window with burgers, fries, and lobster rolls largely unchanged since its opening in 1953), as well as Quiero Café, New Moon, and Golden Rooster. Saco's downtown is a charming stretch of Americana with barbershops, a wine shop and deli, ice cream parlors, and clothing boutiques.
On factory island, an aptly-named hunk of land in the Saco River built-up with the remnants of mill buildings from generations of industrial use, you'll find Run of the Mill Public House & Brewery. It's a no-frills pub-style eatery with a massive patio overlooking the Saco River.
With the mill buildings lit up at night and the river rushing past, the patio offers spectacular views for alfresco dining on summer nights. The new and hip Pacifico—clearly influenced by the explosion of trendy dining just across the river in Biddeford—offers local ingredients with Latin flair and chic cocktails.
You'll find plenty of outposts in Maine's ever-expanding craft brewery scene near Saco, too. Barreled Souls is right in town on Route 1, and Nonesuch River Brewing is just across town over the Scarborough line. In Biddeford, right across the Saco River, you'll find Banded Brewing, Blaze Brewing, and the (gluten-free!) Lucky Pigeon Brewing Co.
As you can see, there are so many great things to do in Saco Maine, whether you're visiting with family or on your own!
—
You might also like: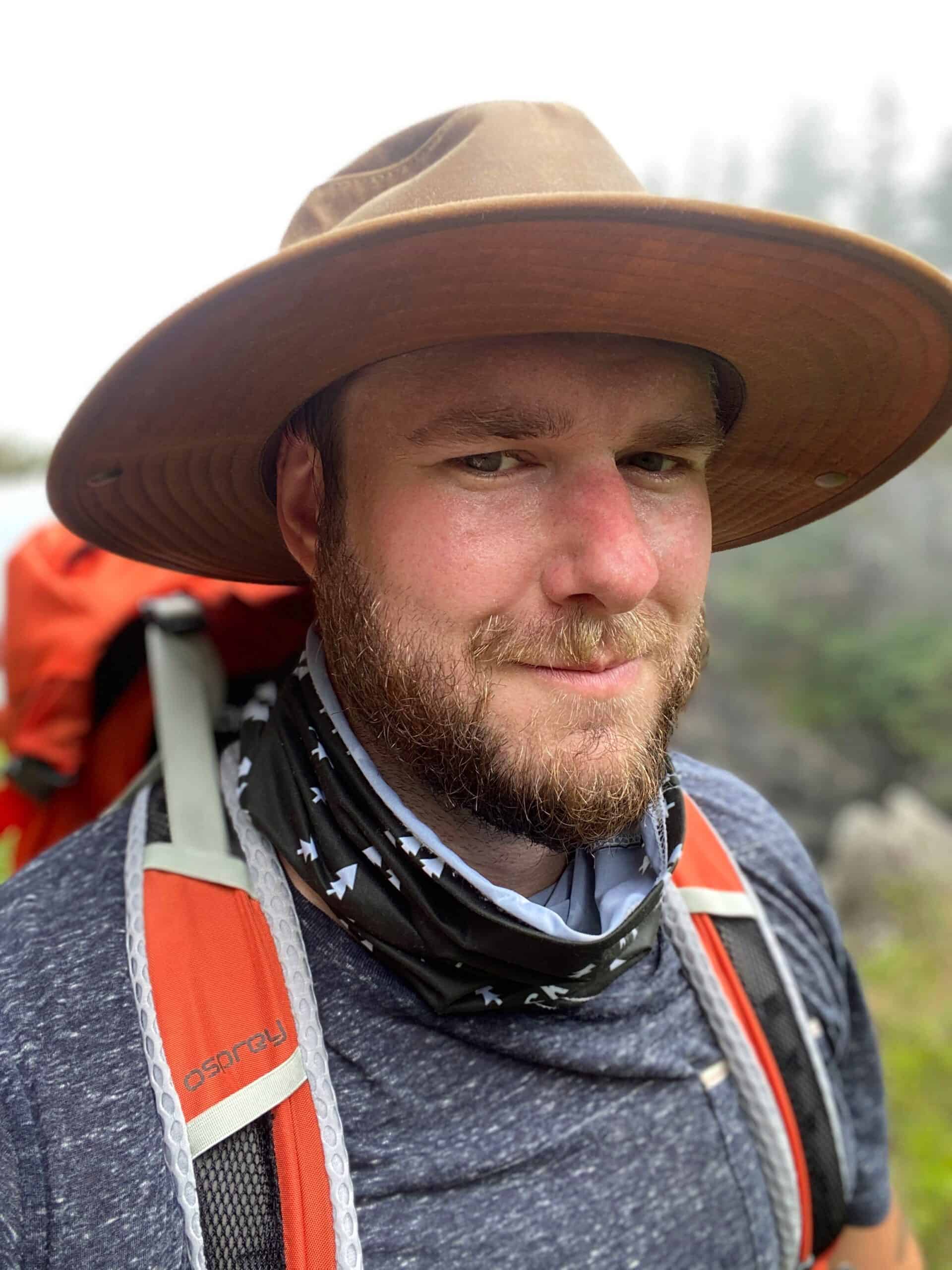 Justin is a writer and photographer based in coastal Maine.  He grew up in New Hampshire, went to college at GWU in Washington, DC, and trained as a chef at Le Cordon Bleu in Cambridge, Massachusetts. Justin has years of experience in professional kitchens, gourmet food sales, and as a wine buyer. He also co-founded Rosehips & Charcoal, a boutique social media consultancy that helps northeast getaway rentals tell their unique stories and grow their online presence.  When he's not working, hiking, or snapping pictures, you can most likely find him drinking wine in the woods in questionable footwear. You can follow along on his Maine adventures and wilderness gourmet shenanigans at @tidetopine on Instagram.