Maine's Moosehead Lake is one of Maine's most gorgeous travel destinations, and there are many fun things to do in the Moosehead Lake region! Maine adventure meets peaceful tranquility for a getaway that is restorative and rejuvenating in the very best of ways in this hidden gem of New England.
Planning a trip to Moosehead Lake? Check out all the fun things to see and do while you're visiting one of the coolest lakes in Maine.
Things to Do in Moosehead Lake
Go on a Moose Safari
Yes, there are plenty of moose in Maine, but actually seeing one of them—and getting a good photo of one—is another story! That's where Northeast Whitewater Moose Tours comes in.
You can travel by canoe or van, but the best part is that not only do the experienced tour guides know the best spots for seeing one of these majestic beasts, they are also full of other helpful knowledge about the Moosehead Lake region.
There's lots of other interesting Maine wildlife to be found if you know where to look, too!
Read Next: Where to See Moose in Maine: Best Maine Moose Tours
Take a Seaplane Tour
As gorgeous as Moosehead Lake is from the ground, it's even more spectacular from the air! Seaplanes are capable of taking off and landing in water, making them ideal for scenic tours in remote lake locations like Moosehead Lake.
Jack's Air Service offers a variety of tours that cover Moosehead Lake, Mount Kineo, Mount Katahdin, and more.
Taking a Moosehead Lake seaplane tour is definitely a Maine bucket list kinda thing!
Find the B52 Crash Site
On the southern slope of Elephant Mountain, small markers lead hikers the eight miles into the woods to the B52 crash site of 1963.
This living memorial stands as a reminder of the sacrifice of the Air Force crew that encountered such strong wind gusts that their plane went down in this remote location.
Only three members of the crew survived, including the pilot, who survived his own harrowing ordeal dangling from a tree high above the ground in negative 29-degree temperatures.
Many visiting Moosehead Lake hike their way to the crash site to pay their final respects to the Air Force crew that never did make it out of Maine that night so many years ago.
Visit the Moosehead Historical Society Museums
The Moosehead Historical Society is the caretaker of Moosehead Lake's history.
You've got the Eveleth-Crafts-Sheridan Historical House, the 1890s home that shows how families of this time lived and survived in this remote Northwoods location, and the Lumbermen's Museum that tells the local heritage of the timber trade.
Moosehead Lake Aviation Museum displays the history of private and commercial aviation and its importance to Moosehead Lake, including the story of the B-52 Bomber that crashed on Elephant Mountain in 1963. The ejection seat from this crash is on display.
The Moosehead Cultural Heritage Center is attached to the Aviation Museum and features several exhibits that focus on the Native American history and continued impact and influence on Moosehead Lake's cultural heritage.
Cruise the Lake
If you are looking for a great scenic cruise, check out all of the amazing options that Katahdin Cruises offers, like a Dance Cruise, a Brews and Blues Cruise, a Mt. Kineo Cruise, and more.
There is even a Maine Day Cruise that travels the full length of Moosehead Lake and provides a continental breakfast and turkey dinner in addition to all the great local history and landmarks of the lake.
The Steamboat Katahdin is a floating National Historic Site, a remaining link of the present to the past and the rich marine history of the Moosehead Lake region.
Swing by the Spotted Cat Winery
There are so many great, adventurous things to do at Moosehead Lake, but sometimes kicking back and relaxing with a great bottle of wine can be its own adventure, too!
The Spotted Cat Winery offers distinctive Maine-made wine from grapes, blueberries, and other Maine-hardy fruits, and this quaint vineyard is adorably picturesque.
It is the perfect place to go while away an hour or two in the fresh Maine air, and what better way to do so than with a bottle of delicious Maine blueberry wine?
Read Next: 10 Fantastic New England Wineries and Vineyards
Go Fish
One of the local claims to fame is Moosehead Lake fishing.
Hook up with a company like Young's Guide Service and they will take you to the best spots and provide all the equipment you will need.
All you have to do is get yourself a fishing license online or at one of the multiple options in the Moosehead Lake region.
If it's bigger game you're after, Young's also sets up hunting trips if that's something you're interested in, too.
Hop on an ATV
ATV rentals through Northwoods Outfitters are an excellent way to get out and enjoy the Moosehead Lake region!
One of the more adventurous ways to get out and explore, ATVs allow a person to travel through terrain that they could not easily travel through otherwise. Plus, Northwoods Outfitters also offers an option to hire one of their Registered Maine Guides to lead the way and show you the ropes on your ATV excursion.
If you're looking for big adventure out in the wilds of Moosehead Lake, an ATV rental might be just the thing for you!
Play a Round
Said to be the second oldest golf course in New England, Mount Kineo Golf Course is a nine-hole course that has been providing a great golfing challenge and gloriously scenic views since the 1880s.
The fourth hole has the best views, so be prepared to pause a moment and take it all in when you get there!
Mount Kineo Golf Course is open from Memorial Day through mid-October, so if golfing this gorgeous course is on your list of things you'd like to do, plan your trip accordingly.
Take a Hike
Some of the best hiking in Maine is found at Moosehead Lake, with a variety of hiking options to be found that offer varying levels of difficulty.
If you're looking for a challenge, check out the Moosehead Pinnacle Pursuit, the multi-day hiking itinerary challenge featuring summits at Mount Kineo, Number Four, White Cap, Eagle Rock, Big Moose Mountain, and Borestone.
If you're looking for something a little easier on the knees that the whole family can enjoy, consider Shoreline Trail at Lily Bay State Park. It's flat but offers those gorgeous views of Moosehead Lake!
Cozy Up on the Lake
While visiting Moosehead Lake, you'll find some of the coziest cabin and vacation rentals in the state, so you'll have plenty of options to find yourself the perfect home base for all your Moosehead Lake adventures!
If you're looking for a place to stay in Moosehead Lake with a little more amenity-wise, check out the Lodge at Moosehead Lake.
This gorgeous lodge delivers big for those looking for supreme comfort, superb views, and spectacular amenities. Onsite 368 Maine Restaurant offers fine dining with a panoramic view of Moosehead Lake and the surrounding mountains… does it get much better than that?
Click Here to Check Prices & Book!
If it's a luxury Moosehead Lake vacation you're after, then you're going to want to check out Blair Hill Inn. This stunning property is a designated Relais & Châteaux Hotel & Restaurant, one of only two in the entire state.

You've got a full service spa, fine dining onsite, and some of the most gorgeous Moosehead Lake views available. This country estate is one of the most gorgeous Moosehead Lake hotels.
Click Here to Check Prices & Book!
Take on the Whitewater
For thrill seekers, there is a water activity that always delivers up that adrenaline-inducing experience paired with a fabulous day spent outdoors: whitewater rafting!
Riveting rafting trips can be found along the Kennebec, Penobscot, and Dead Rivers, and Northeast Whitewater can lead the way!
Whether you're looking for a beginner rafting experience or are in the mood for a little shock and awe, whitewater rafting in Moosehead Lake region can provide it.
Splash or Paddle Around
Sometimes you just want to get out on the water and splash around, and renting a canoe or kayak through Moosehead Area Rentals lets you do that. They'll even deliver your rental right to you and pick everything up when you're done. For paddleboards, check out Maine Outfitter rentals.
If it's an actual dip in the water you're looking for, there are plenty of great swimming spots, too. What better way to enjoy one of the most beautiful places in all of Maine than to take a little time alone—or with your favorite people—out on the open water?
Destress at the Stress Free Moose Pub
Located in the town of Greenville, the Stress Free Moose Pub is one of Moosehead Lake's most happening spots for drinks, music, and great food. Not only does the Stress Free Moose have a full bar, but their full pub menu offers great pub grub options like their Giant Pub Pretzel, Steamed Mussels, and so much more.
Live music, trivia nights, sports nights, and more happen regularly throughout the week, so if you're looking for a bit of indoor fun to get into during your stay at Moosehead Lake, swing by the Stress Free Moose!
Play in the Snow
Moosehead Lake is a lovely vacation destination all year round, but come winter, it becomes a winter playground! Go snowshoeing, skiing, and snowboarding at Big Squaw Mountain once the snow starts falling in earnest, typically in December. Snowmobile rentals can be found at American Outdoors.
For ice fishing, request a guide from Maine Outfitter so you can fish from an ice fishing house, sipping on your hot chocolate while you wait for that first bite in the icy stillness of the frozen lake.
You can even go dog sledding at Moosehead Lake!
When it comes to outdoor winter recreation options, Moosehead Lake is where it's at.
Read Next: 10 Awesome Maine Winter Activities + Sports (Other Than Skiing)
Moosehead Lake is a four-season vacation destination, but be aware that if you're coming to take advantage of all the awesome winter fun, you'll also need to be prepared for all the serious winter weather that this area of New England gets.
Moosehead Lake is the largest lake in Maine, covering 74,890 acres, so spring, summer, fall, or winter, there is always plenty to do in this region!
One of the most scenic drives in Maine will bring you right to it, but whatever route you take, you're bound to have a great time in Moosehead Lake, Maine.
---
You might also like: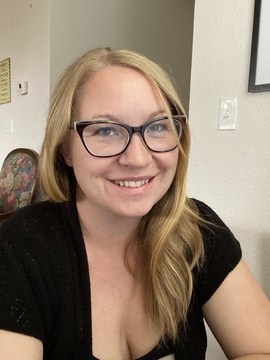 Kendra Paulson is the writer behind the content on Has Baggage, Still Travels on IG and FB, where she creates original Content to Cultivate Our Best Selves. She loves to travel and explore new places with her husband and two kids, which is a good thing because their military family moves every couple of years to a new place for a new adventure! A mix of every place she's ever lived, Kendra likes to think she brings a little taste of the plains of the Midwest, the coastal Southeast, the desert of the Southwest, and the lush Hawaiian Islands to everything she works on.