Are you headed to the Cape? Cape Cod is what many of us think of when we think of #vacationgoals, as it's hard to find fault with beautiful sandy beaches, sweeping coastal landscapes, delicious seafood restaurants, and dreamy accommodations, right?
Well, if you're looking for a spot on the Cape that puts you in the perfect position for all kinds of Cape Cod fun, check out the village of Hyannis! There are so many fun things to do in Hyannis MA, and its also conveniently located to lots of other essential Cape things to do.
Whether you're planning a beachy fun in the sun style trip or you'd prefer something that explores the historical draw and attractions of the area, you can do that in and around Hyannis.
Cape Cod is full of charming towns and villages, and Hyannis offers lovely views of Nantucket Sound alongside its shops, museums, and other fun things to do.
Ready to dive into Hyannis, Massachusetts? Let's go!
Things to Do in Hyannis MA for Cape Cod Fun
Hyannis HyArts Artist Shanties
The Hyannis HyArts Artist Shanties are a definite must visit for anyone looking for unique, creative pieces to buy as souvenirs from their vacation on the Cape.
Twelve brightly colored seaside shacks house a variety of different handcrafted artistic pieces, including paintings, jewelry, and more from local artists. They are open weekends only spring and fall, but summer they are open 7 days a week!
Kalmus Beach
Of course, you already knew Hyannis beaches would be on this list! Kalmus Beach is a very popular local beach for kite and windsurfers, in particular, and is located at the end of Ocean Street.
It's also a great place to go swimming in Hyannis because its harbor facing side is protected from large waves. Either side of this beach is perfect for a day spent lounging around on the sand and taking in the scenery!
Cape Cod Central Railroad
This is such a fun way to see Cape Cod! The Cape Cod Central Railroad offers a classic Cape Cod train ride that departs from Hyannis Wednesdays, Thursday, and Saturdays.
On your scenic train ride from Hyannis, you'll be treated to narration that covers history and ecology of the area as you make your way through cranberry bogs, salt marshes, woodlands, sand dunes, and even the famous Cape Cod Canal!
You can even buy food and beverage on board; I think this would be a fun solo activity, family outing, or even a great day date idea in Hyannis.
John F. Kennedy Hyannis Museum
Are you familiar with the Kennedy's connection to Cape Cod? Well, if you've been to the Cape at all, it's likely that you are, but if not I can clue you in.
The famous Kennedy Compound, consisting of three Kennedy family homes, is located in Hyannis Port. Its Nantucket Sound location has hosted the Kennedy family at play and rest over the last several decades and remains privately owned to this day.
The John F. Kennedy museum in Hyannis offers a closer look at the Kennedy legacy in the United States, with a focus on JFK, his connection to the Cape, and his time as president.
Sea Street Beach
Sometimes also referred to as Keyes, Sea Street Beach is a family friendly public beach in Hyannis. Offering great amenities like restrooms, concessions, and lifeguards, this is a very popular Hyannis beach for families with younger kids.
Surf is fairly calm at this Cape Cod beach, and there are even grills and picnic tables nearby where you can set up for the day. It's definitely a great option for a Hyannis beach day.
Hyannis Main Street
Hyannis Main Street is an absolutely fantastic place to stroll on a sunny, summer's day! You'll find eclectic and intereresting shops, attractions, cafes, and restaurants for all kinds of tastes.
The Hyannis Village Green will occasionally host community events like movie nights, and the first Friday of the month sees Main Street come alive with pop up artist expos, live music, and the Hyannis Farmer's Market.
This is the perfect place to get a great feel of this darling Cape Cod community!
Pirate Adventures
If you're visiting Hyannis with younger kids, this is a definite must do! Pirate Adventures is an opportunity for your little ones to hit the high seas with painted faces and tattoos… those little painted mustaches are simply adorable!
This is a summer activity, and Hyaniss Pirate Adventures offers activities for the little ones on the dock and onboard that includes hearing pirate tales, singing songs, and even treasure hunting! This activity is best for kids aged 3-10.
Hyannis Sound
Hyannis Sound is an acapella group that performs in four churches on Cape Cod, and these guys are phenomenal! I actually had a couple of college friends who were in this incredible group years ago, and they put on quite a show.
Their shows are so impressive because not only are the vocals always on point, but these guys are just entertaining as all get out!
Cape Cod Maritime Museum
This Hyannis museum is dedicated to maritime history and culture on the Cape. In addition to the maritime art and artifacts found at the Cape Cod Maritime Museum, events and workshops happen here regularly as well. Check out the event schedule, for sure!
The Beechtree Taqueria
A part of Anejo, the Mexican bistro that is one of the best places to eat on Cape Cod, the beechtree taqueria is the outdoor seating below a gorgeous weeping beechtree planted in 1776.
This historic tree is absolutely stunning, and the offerings from Anejo aren't bad, either! It is truly one of the most scenic spots in Hyannis and would make a perfect spot for a romantic date night.
Hathaways Pond
Hathaways Pond is a great spot for hiking and freshwater swimming in Hyannis. Hathaway Pond Loop Trail is only 1.4 miles, and it's a lovely hike! You do have to watch out for the large tree roots, but otherwise, it's a pretty straightforward hike.
As for swimming, it's typically not a super crowded swim spot, so if you're looking for a laidback freshwater swim in Hyannis MA, Hathaway Pond is a great choice!
The Cape Cod Melody Tent
The Melody Tent is such a unique and interesting music venue, and a definite bucket list experience for music lovers. A long list of notable musicians that have performed there over the years include Willie Nelson, Aretha Franklin, B.B. King, the Indigo Girls, and so many more!
Once known as the Cape Cod Music Circus, this is only one of two continuously operated tent theaters in the round, the other in Cohasset.
Cape Codder Water Park
Did you know that Hyannis has an indoor water park? While it's not massive, Cape Codder Water Park has lots of opportunities for water park fun with slides, multiple pools, wave pool, and a lazy river, and the best part?
You don't have to be a guest at Cape Codder Resort & Spa to access this Hyannis water park, you can purchase a day pass.
Of course, why wouldn't you want to stay at Cape Codder Resort & Spa, it is a fantastic place to stay in Hyannis!
Click Here to Check Prices & Book!
John F. Kennedy Memorial
The John F. Kennedy Memorial is a nice park with beautiful views of the bay. With monuments, a fountain, and plenty of seating for reflection, this is a lovely place to take in those peaceful water views.
Katie's Homemade Ice Cream
If you're visiting Hyannis, Massachusetts in the summer, you've got to make a point of visiting this cute little Main Street ice cream shop!
Katie's Homemade Ice Cream offers fantastic homemade scooped ice cream in a variety of innovative and creative flavors like their Cape Cod Sand, but you'll have to visit to learn what's in it… the recipe is a secret!
Ferry to Nantucket & Martha's Vineyard
Hy-Line Cruises & Steamship Authority both offer high speed ferry options to get you from Nyannis to Nantucket and Martha's Vineyard, so if you're interested in doing a little island hopping from Cape Cod, this is a great place to do it from!
Veteran's Beach
Another laid back Hyannis beach to add to your must visit list, Veteran's Beach is a nice, calm Ocean St beach. There are restrooms, showers, a snack bar, and lifeguards during the warm weather months.
There are quite a few shells on this Cape Cod beach, so bring the kids with their buckets to beachcomb! There is also a nice playground, so this is a popular beach in Hyannis for families with young kids. The waters are fairly calm at this pretty Hyannis beach, too!
Hyannis Whale Watcher Cruises
When you're on Cape Cod, one of the top things to do is to go whale watching! Hyannis Whale Watcher Cruises is one of the top whale watch cruises on Cape Cod, and it's a great way to get out and explore marine wildlife.
Concessions are available on board so you can enjoy your whale watching trip in complete comfort.
Cahoon Museum of American Art
Located just a short drive from Hyannis, the Cahoon Museum of American Art is a great place to go explore American art. Art and artifacts celebrating American creativity and craftsmanship.
Check the events calendar for guided tour and workshop details!
Whydah Pirate Museum
Another pirate adventure near Hyannis, this one is great for all ages! Located in nearby West Yarmouth, the Whydah Pirate Museum is an interactive science museum that explores pirate history.
In fact, there is a Whydah ship replica that you can physically board, and 300 year old silver and gold pirate coins that you can physically touch!
This is just a very cool Cape Cod museum for kids and their adults.
Massachusetts Air & Space Museum
Massachusetts Air & Space Museum is a Hyannis museum dedicated to both aviation history and space exploration, with an emphasis to local ties.
Among the artifacts and exhibits are opportunities to try out an interactive flight simulator – how cool is that?
Bay Spirit Tours
Bay Spirit Tours in Hyannis offers some fantastic cruise options!
Tour through Lewis Bay to see Hyannis lighthouses, board a sunset cruise for gorgeous Cape Cod views, or head out on the live music cruise on Tuesdays for an incredible chance to explore the waters while being treated to the sounds of a popular local musician.
Black Cat Tavern
One of the most popular restaurants in Hyannis, Black Cat Tavern is the place to go for fresh seafood! If you're looking for waterfront dining, this is a fantastic spot.
Directly next door is their Black Cat Harbor Shack for a more casual dining experience, and the Shack Out Back Raw Bar is one of the best on the Cape! This is also a great place to try that quintessentially New England favorite, the lobster roll.
Sandwich Glass Museum
Located just up the road in nearby Sandwich, this is a definite must visit spot for anyone who appreciates and is interested in the fine art of glass blowing.
Sandwich Glass Museum is not only home to some of the most incredible blown glass art, but they also offer daily glass blowing demonstrations hourly!
Read Next: 12 Best Things to do in Sandwich Massachusetts
Cape Cod Museum of Natural History
Another fantastic museum near Hyannis, the Cape Cod Museum of Natural History is one of the best museums on the Cape.
With an emphasis on understanding, exploring, and celebrating the natural environment of the Cape, there are a variety of exhibits to be found throughout the year. One of its most popular attractions is the Butterfly House.
Where to Stay in Hyannis MA
There are lots of great options for hotels in Hyannis, but the Anchor In is highly rated and beautifully located! This waterfront hotel offers easy Hyannis Harbor access and luxury accommodations, including a heated outdoor pool.
Decor is coastal Cape Cod and the grounds are absolutely lovely!
Click Here to Check Prices & Book!
There are so many great Hyannis MA things to do, whether you're a first time visitor to the Cape or you consider Cape Cod practically your second home.
Have fun planning your trip to Hyannis!
Read Next: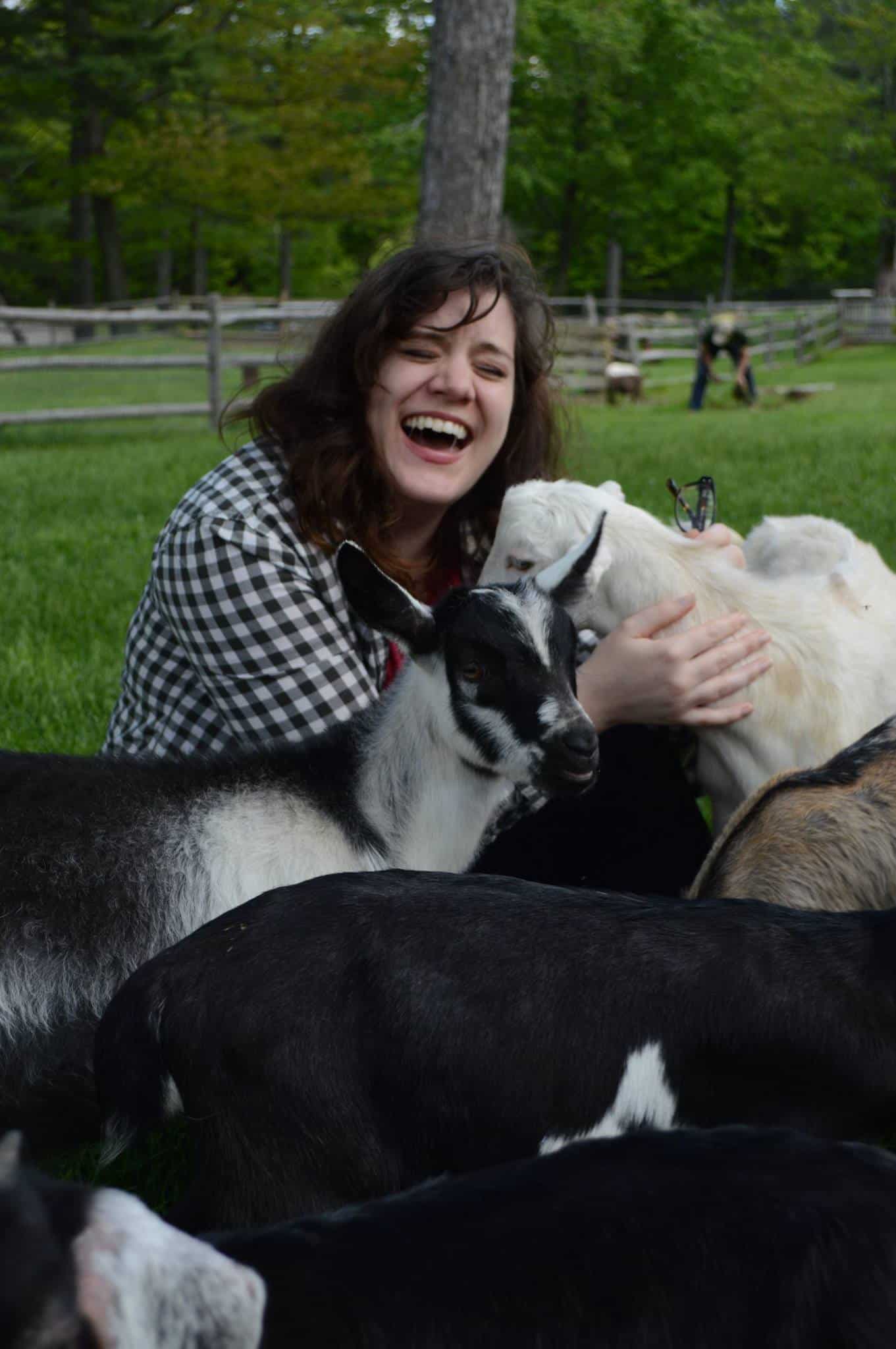 Amy Hartle is the founder and Editor-in-Chief of New England With Love, a comprehensive resource for travel in the New England region. Amy has been exploring New England since 2001. She lived in Vermont for many years and is a graduate of Plymouth State University in New Hampshire. Amy has been writing about travel for over a decade. On this site, Amy aims to share her love of New England and help you to have the best possible adventures!
Amy has been a full time blogger since 2012, and is also the publisher of Two Drifters, where she writes about couples travel and relationships, as well as Let's Adventure Baby, a family travel site. When not traveling the world or creating epic blog content, Amy can be found cuddling with her husband, son, and cats, & drinking a maple latte.