---
*Links in this article may be affiliate links, from which we may earn commission. See our
Privacy Policy
for full details.
---
If you're looking to explore a charming coastal New England city, Gloucester is the place to go. Gloucester was founded in 1642 and has had an important role in the fishing industry for centuries. There's more to this cape city than fishing, though. It's filled with history, culture, and seaside fun. There's a lot to choose from, so where do you even start? Here are 10 of the best things to do in Gloucester MA on your next trip.
Visit Good Harbor Beach
Gloucester is known for its incredible beaches, and one of the best to visit is Good Harbor Beach. Good Harbor Beach is located along Thatcher Road and is known for its white sand and rocky coastal views. Bring your beach towel, boogie board, and other beach accessories to enjoy a beautiful day on this New England beach. Afterward, you can get a sweet treat at Ro's Harbor Scoops or grab a bite to eat at Charlie's Place — both places are just down the road from the beach.
Make sure you bring money for parking when visiting Good Harbor Beach. Parking is available during the week at $30 per vehicle, and on weekends and holidays, it's $35 per vehicle. Dogs can't be on the beach from April 1st through September 30th.
Tour Hammond Castle Museum
One of the coolest things to do in Gloucester, Massachusetts is to tour the Hammond Castle Museum. This European-style castle was built in the late 1920s by John Hays Hammond, Jr. — a scientist and inventor who appreciated old European architecture. He incorporated designs from several eras together to create a truly unique structure that has incredible views of the Massachusetts coast.
Museum visitors can tour the grounds and admire the medieval artifacts and the castle's unique architecture. You can tour the castle on your own or go on a guided tour. After you tour the castle, you can go outside and take in the beautiful view of the Atlantic. If you visit the castle in July and August, you could take a tour during the Thursday Night Candlelight tours. You could even host a special event at the castle. A beautiful castle + a gorgeous view of the ocean = an event you (and your guests) will never forget.
Go Whale Watching
One of the signature things to do in Gloucester, Massachusetts is to go whale watching. Whales are regularly seen along Cape Ann, and you can schedule a time to hop on a boat and see them in their natural habitat. Whale watching season typically runs April through October, but that could vary depending on which whale watching tour you book.
Be sure to pack things like an extra sweatshirt or jacket, sunglasses, and sunscreen when you go on a whale watching tour. You should also wear closed-toe shoes that you're comfortable walking and standing in. There are multiple companies you can book a whale watching tour through, including Cape Ann Whale Watch, 7 Seas Whale Watch, and Capt. Bill & Sons Whale Watch.
See Gloucester Fisherman's Memorial
This is one of those things to do in Gloucester that gives you a glimpse into the history and spirit of the city. The Gloucester Fisherman's Memorial, also known as "The Man at the Wheel", is an eight-foot bronze statue of a fisherman that pays tribute to the thousands of fishermen lost at sea during Gloucester's existence. The fisherman looks out over Gloucester Harbor.
To see this symbol of Gloucester and its history, head to the south side of Stacy Boulevard. You'll be one of the thousands of people who visit The Man at the Wheel each year to see this piece of Gloucester history and pay tribute to the fishermen lost at sea.
When I visited this spot, I got chills. Most meaningful to me was to see the names of those lost in the early 90's, events which are retold in the book and film The Perfect Storm. If you've seen that movie or read that book (both of which are excellent and heart-rending) to see these names on the memorial drives home the tragic loss this community must have felt.
Visit Wingaersheek Beach
If you're an avid beach-goer, you have to make time to visit Wingaersheek Beach in Gloucester. You'll find this gorgeous beach along the Annisquam River and Ipswich Bay. You'll find locals and tourists alike walking in the sand, looking for sand dollars, and spotting hermit crabs.
The beach is located at the end of Atlantic Street, and parking is available at $30 per car during the week and $35 per car during the weekends and on holidays. There's a "carry in-carry out" policy at the beach, so if you have trash, make sure you don't leave it at the beach and get rid of it properly.
Tour Beauport, the Sleeper-McCann House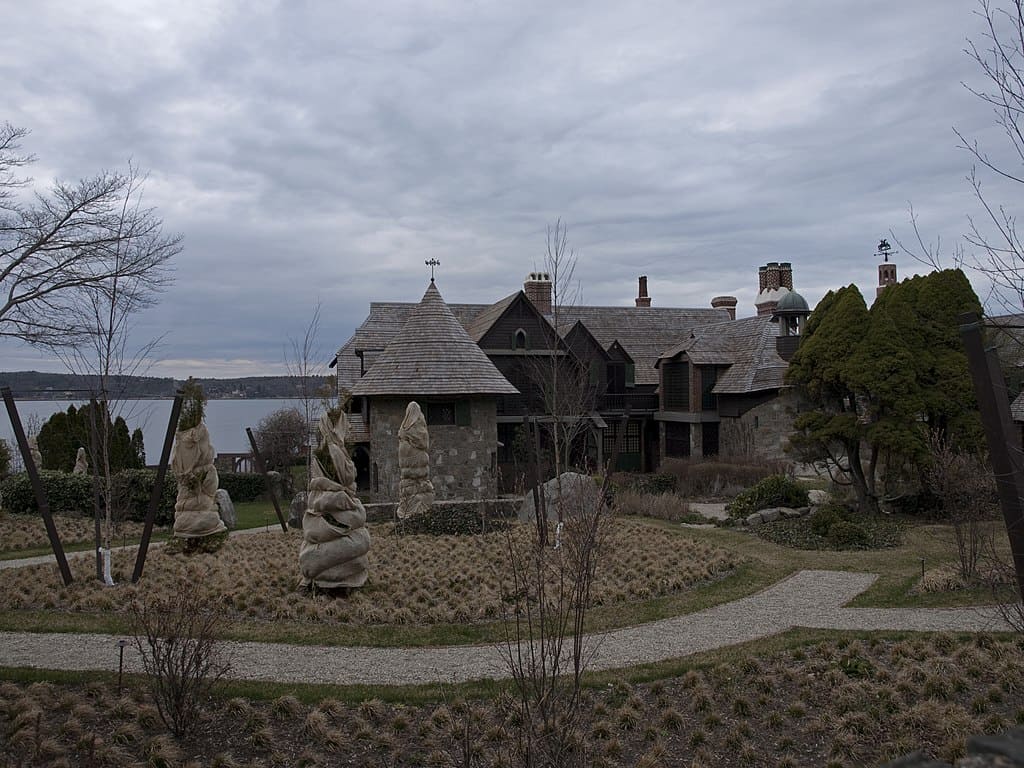 One of the best things to do in Gloucester, Massachusetts is to visit Beauport, the Sleeper-McCann House. This incredible mansion is a National Historic Landmark that has more than 40 rooms and an incredible view overlooking Gloucester Harbor. It was the summer home of the United States' first interior designers, Henry Davis Sleeper. He used the home to entertain guests and as a professional showcase. After his death, the home was bought by the McCanns.
There's a reason why this house is a national treasure. No two rooms in the mansion are the same, which means you'll have a completely different experience in each room. The mansion is dazzling, beautiful, and a place unlike any other. You can visit the house for in-person events or explore the home through digital tours.
Visit Cape Pond Ice Company
If you're looking for a historic place to cool down in Gloucester, one of the best places to visit is Cape Pond Ice Company. Located on Commercial Streeton, along Gloucester's historic waterfront, the company was founded in 1848 under the name Gloucester Co. A blacksmith named Nathaniel R. Webster saw the need for supplying the fresh fish industry with ice, and thus, started a company that saw incredible success.
Today, Cape Pond Ice Company stands as a local company with great pride in its history. Narrated tours of the ice company are available from June through August. Bring a jacket, though — it is an ice company, after all!
Stroll Through Downtown Gloucester
If you're looking for low-key (but still super fun) things to do in Gloucester, one thing you can do is stroll through the downtown area. Downtown Gloucester has a ton of great small businesses and delicious restaurants to check out. If you're a fan of seafood, eating at a downtown Gloucester restaurant is a must — the seafood is fresh off the boat.
If you like to go out at night, there are plenty of bars and taverns to grab a drink at. Downtown Gloucester is also beautiful, so if the weather's nice, you can take a lovely stroll and admire the coastal city.
Visit The Cultural Center at Rocky Neck
Gloucester has an art scene that's a must-see for locals and tourists alike, and seeing the local art scene is one of the most interesting things to do in Gloucester. One place you must visit is the Cultural Center at Rocky Neck. The center hosts rotating exhibitions and events, and people can also rent it out for events.
After you visit the center, you can take a stroll down the Rocky Neck Art Colony. It's one of the oldest working art colonies in the United States and has been established for more than 150 years. You can stroll along the area and see artists selling paintings, jewelry, sculptures, and other unique gifts. You can also try one of the fabulous restaurants in the area and get a good meal with an even better view.
Rent a Boat
Gloucester is a coastal city, so one of the best things to do in Gloucester is to rent a boat and go out on the water. There are numerous places where you can rent a boat, so it's best to do your research and look up the requirements for renting a boat at each location. You can rent boats based on their size and how many people they hold, so make sure you know how many people will join you on your outing.
You could take a leisure cruise around the water or go fishing when you rent one of these boats. Some boat rental places even offer rental fishing gear so you don't have to buy your own just for one trip. Make sure you know Massachusetts boating laws and take the proper safety measures before you set sail.
—
Gloucester is an incredible city with plenty of history and culture to explore. Its coastal charm and thriving local attractions will help you jam-pack your trip with unforgettable activities ranging from whale watching to beach-going. Make sure you take time to capture all the incredible moments and soak in the experience of visiting this beautiful New England city. You'll be planning your next trip there in no time.
---
Note: Header image Editorial credit: Robert J. Bradshaw / Shutterstock.com
---
Read these next:
---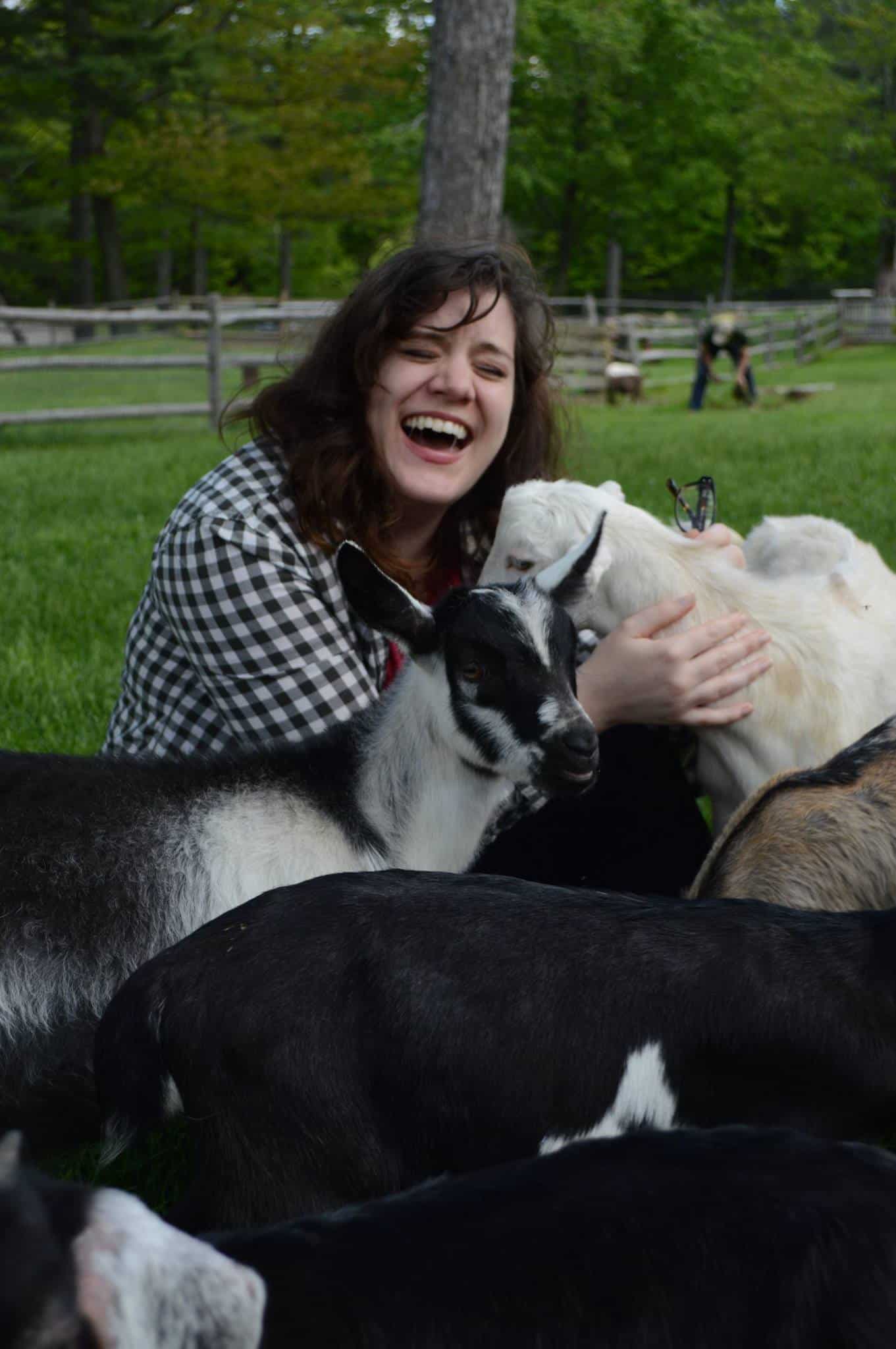 Amy is the founder of New England with love. A proud Vermonter, she hopes to share her love of New England and help you find the best adventures in the region. Amy is also blogger/founder at Two Drifters, where she writes alongside her husband about romantic and couples travel, relationships, honeymoons, and more. When not working on websites, Amy is probably reading, cuddling with her husband and cats, & drinking a maple latte.