There are many charming towns throughout New England, but one of the best towns to visit is Camden Maine. Camden is a small Maine town on Penobscot Bay and is about an hour and a half northeast of Portland. It's located along Maine's coast and is home to a number of fun activities. So, where should you start? Here are some of the best things to do in Camden Maine that'll make you want to extend your stay.
Best Things to Do in Camden Maine
Hike Mount Battie at Camden Hills State Park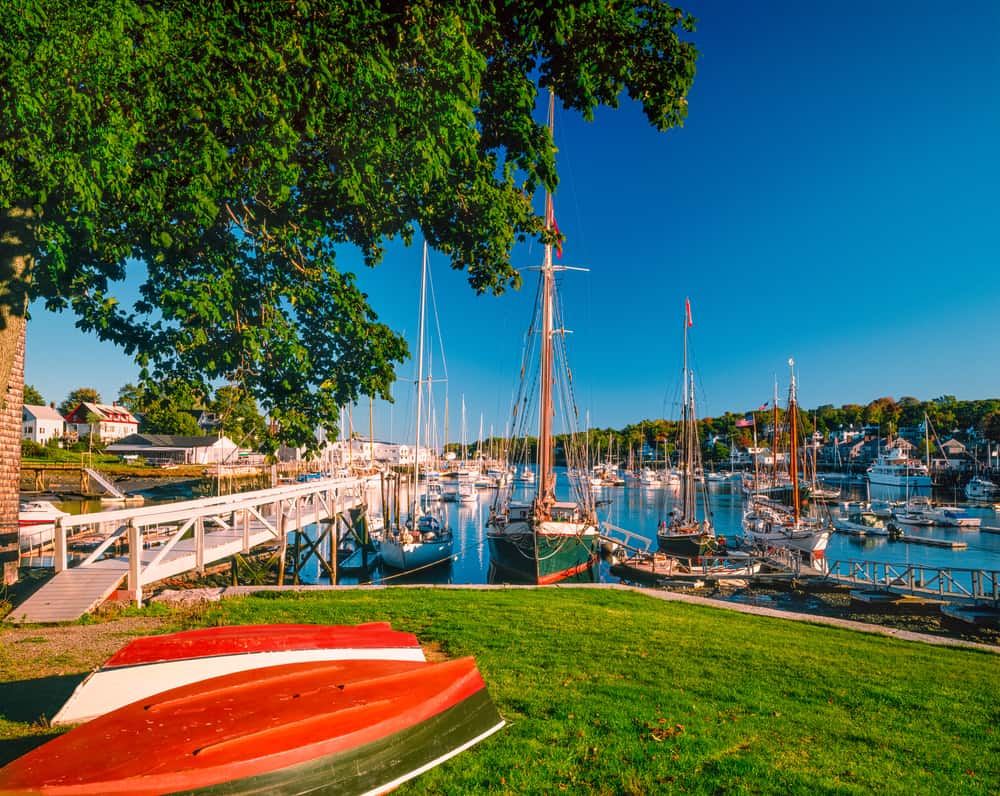 Maine is a gorgeous New England state that's filled with natural gems, including Acadia National Park. One of these incredible natural spots is Camden Hills State Park. The park has more than 5,700 acres of land available for recreational use and 30 miles of hiking trails to walk along. The park also has campsites where you can park an RV and camp with your friends and family.
One of the best things to do in Camden Maine is to take a trip to Camden Hills and hike Mount Battie. When you get to the top, you'll see the truly breath-taking views of Penobscot Bay and Camden itself. If you don't want to hike, you can drive up to the summit. Either way, you'll see the incredible view—make sure you bring your camera or phone to take lots of pictures!
Visit the Camden Opera House
If you're a fan of the arts, one place you have to stop in Camden is the Camden Opera House. This venue holds a number of events including dance shows, live music, and theater productions. It also has an interesting history attached to it. It was built in 1894 to not only be an opera house but to also house several businesses. Camden's first town meeting was actually held there in 1895.
You can catch a show at the opera house or take a stroll through the building to admire its history and beauty. You'll get a taste of Camden culture while taking a piece of Camden history.
Go on a Boat Tour
One of the coolest things to do in Camden Maine is to go on a boat tour. Camden is located along the coast, which means you can go out to the sea and see some incredible sights. You can take a Camden boat tour and see lighthouses, prominent houses along the coast, and even seals. You can even go lobster fishing on some of these boats and get a glimpse of one of Maine's biggest industries.
Look for a boat tour company that has good reviews and offers the activities you want to do. Then, spend time riding the waves and admiring the beautiful Maine coast.
Check out Art at Ironbound Gallery
If you're looking for art in Camden Maine, swing by Ironbound Gallery! Featuring a diverse array of art forms from a wide collection of artists, you can find many different art mediums at Ironbound, including jewelry, sculpture, wood, photography, ceramics, and more. Picking up an original art piece could be a great souvenir of your visit to Camden!
Spend Time at Barrett's Cove
One of the coolest things about Camden is that you can hang out by the sea or the lake. Head to Barrett's Cove on Megunticook Lake to soak in the lake views and enjoy the natural beauty Maine has to offer. While Camden does tend to draw in a lot of tourist traffic, Barrett's Cove remains relatively uncrowded. There's plenty of places to swim and sunbathe, so pack a picnic, pick a spot, and enjoy the beauty of Megunticook Lake with your loved ones.
If you're feeling adventurous, you can hike Maiden's Cliff. Maiden's Cliff is actually in Camden Hills State Park and has fantastic views of Megunticook Lake. Hiking this 800-foot cliff will be one of the most memorable things you do in Camden.
Sip and Sample at Blue Barren Distillery
If you're looking for a great way to spend an afternoon in Camden Maine, consider going to the tasting room at Blue Barren Distillery! You'll get an opportunity to sip on and sample some of the best spirits at this Camden distillery. There's also a restaurant and even a cocktail cruise you can take, as well!
Visit Camden Harbor Park and Amphitheatre
One of the most unique and beautiful things to do in Camden, Maine is to visit Camden Harbor Park and Amphitheatre. The amphitheater is adjacent to Camden's library and overlooks Camden Harbor. It provides excellent views and can be used for a number of events including weddings, concerts, and craft fairs.
Fun fact: the public library and the amphitheater were designated National Historic Landmarks in March 2013. Once you visit the harbor and amphitheater, take a stroll over to the Camden library and see what it has to offer. You'll be glad you made the pit stop.
Check Out the Camden Snow Bowl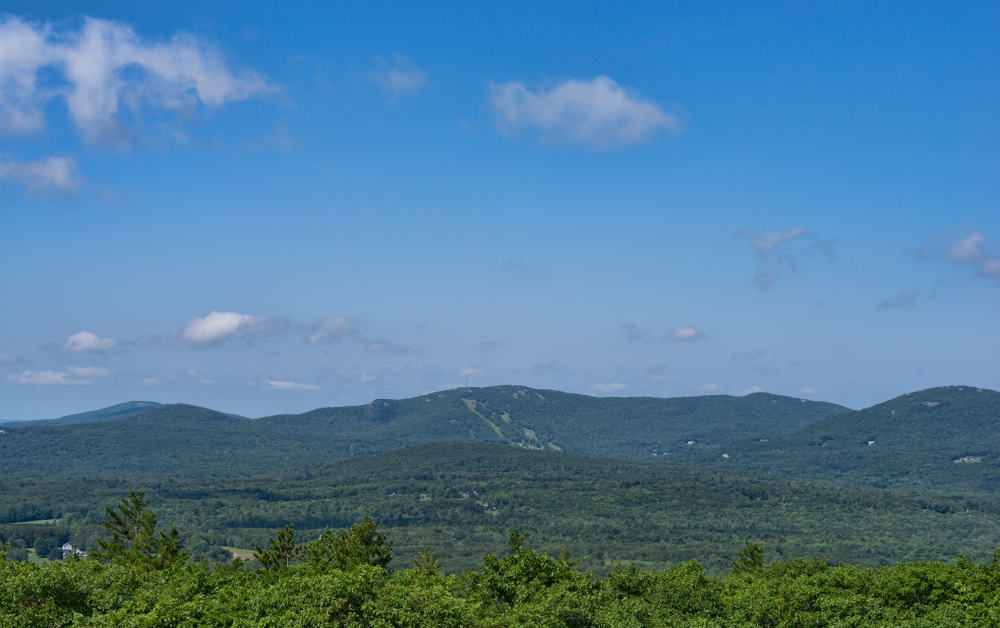 One of the best things to do in Camden Maine is to check out the Camden Snow Bowl. While "snow" is in this establishment's title, you can have fun there year-round! The Snow Bowl's base connects to many hiking and biking trails, so you can go for a beautiful scenic hike when the weather's nice in Camden. There's even a summer camp for children that's held at the Snow Bowl.
The winter ski season at Snow Bowl typically runs from December 1st through March 31st, which means you can hop on the slopes if you visit Camden in the winter. Check their website for information on ski passes, rentals, and other important information if you plan on taking a ski trip.
The Snow Bowl is also home to numerous Camden events including the National Toboggan Championships and the Maine Lobster Ride. These events help bring the spirit of Camden to life and bring the community together in fun, unique ways. Plus, how many ski areas have an ocean view? The Snow Bowl is the only ski area on the East Coast where you can see the sea from the slopes.
See Curtis Island Light
Beautiful Curtis Island Light is Camden's lighthouse, located at the entrance of Camden Harbor. The first lighthouse here was built in 1836, so this sight has been a part of Camden for centuries! It is on the National Register of Historic Places and be seen best via cruise or by driving or hiking Mount Battie in Camden Hill State Park.
Grab Some Delicious Seafood
You can't go to a coastal Maine town and not get seafood. One of the best things to do in Camden, Maine is to try as many local seafood restaurants as you can. Maine is known for its incredible (and very fresh) lobster. Why not enjoy it while you can?
Some seafood restaurants in Camden include The Waterfront Restaurant, Peter Ott's on the Water, and Marriner's Restaurant. You can get lobster, shrimp, or some classic clam chowder. Some restaurants are even on the waterfront, so you can enjoy seafood by the sea.
Hang at Laite Memorial Beach Park
If you're looking for a great place to enjoy scenic Camden's oceanfront, head to Laite Memorial Beach Park. This harbor beach park has a playground for the kiddos, so if you're looking for a great place in Camden to take the kids to play, Laite Memorial Beach Park has fun for them and views for you! There is also a children's amphitheatre at this beach park that puts on kids events throughout the summer. You can technically swim at this beach, but there are no lifeguards present so be aware of that before you dive into these chilly Maine waters!
Soak in Natural Beauty at the Merryspring Nature Center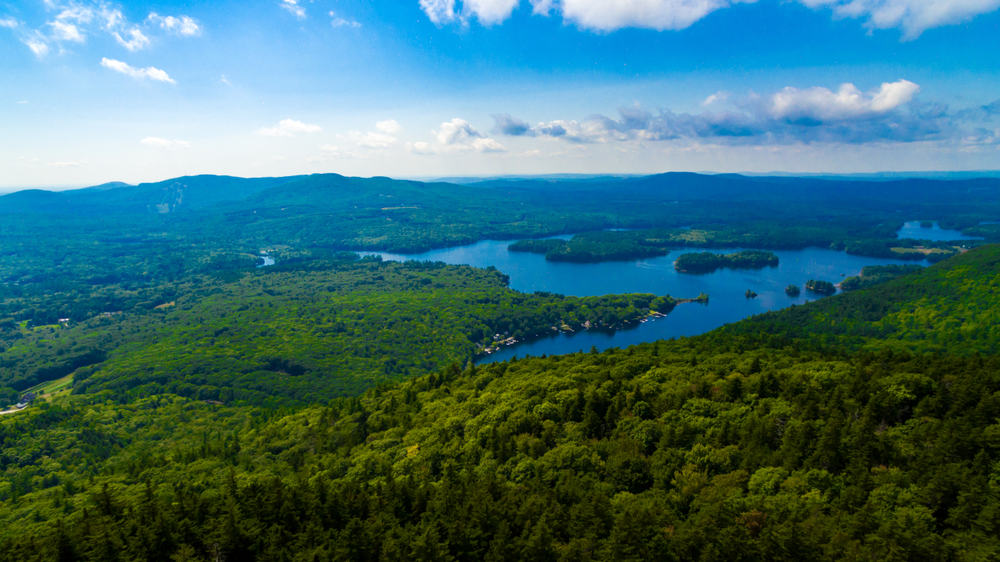 If you're looking for another outdoor activity to do in Camden, you can take a stroll through the Merryspring Nature Center. This 66-acre nature park and education center is open to the public for free during the daytime. It's also run by a non-profit, and it offers year-round talks, classes, and workshops.
The center features a number of plants and gardens, including an herb garden, rose garden, birch grove, and a daylily garden. You can also hike the nearly four miles of trails around the nature center to bask in its wondrous beauty. You'll likely see a critter or two within the 66-acre property, but keep your eyes out for the birds, especially during the spring. You may see a species or two you've never seen before!
Walk Along the High Street Historic District
If you're into history, one of the coolest things to do in Camden Maine is to walk along High Street Historic District. It's no shocker that things update as time goes on, but High Street has maintained beautiful structures from the 19th and 20th centuries. You can admire the architectural beauty as you stroll down High Street and poke around in the local shops. Keep your eyes peeled for the houses along High Street. They're truly incredible to look at, and even if you don't know a lot about architecture, you can appreciate their beauty.
Fun fact: the district was added to the National Register of Historic Places in 1989. That solidifies its status as a must-see not only in Camden, but in all of New England.
Visit Uncle Willy's Candy Shoppe
Alright, this is one of the best things to do in Camden, Maine if you have a serious sweet tooth. Uncle Willy's is located on Bay View Street in Camden and offers a variety of candies, from gummies to gourmet chocolates to fudge.
Something that makes Uncle Willy's Candy Shoppe so unique (and great to visit) is that it's like you step into a time machine when you step into the store. It has an old-fashioned feel to it, and there's even some old-fashioned candy that's available in the well-stocked store. It's one of the best gems in Camden that you must see when you visit!
There are plenty of great things to do in Camden, Maine. It's a charming coastal New England town that's filled with great outdoor activities and lovely establishments that'll make you want to come back for more. Whether you decide to hike, go out on the ocean, eat some seafood, or all of the above, you'll have an unforgettable time in Camden.
---
You might also like:
---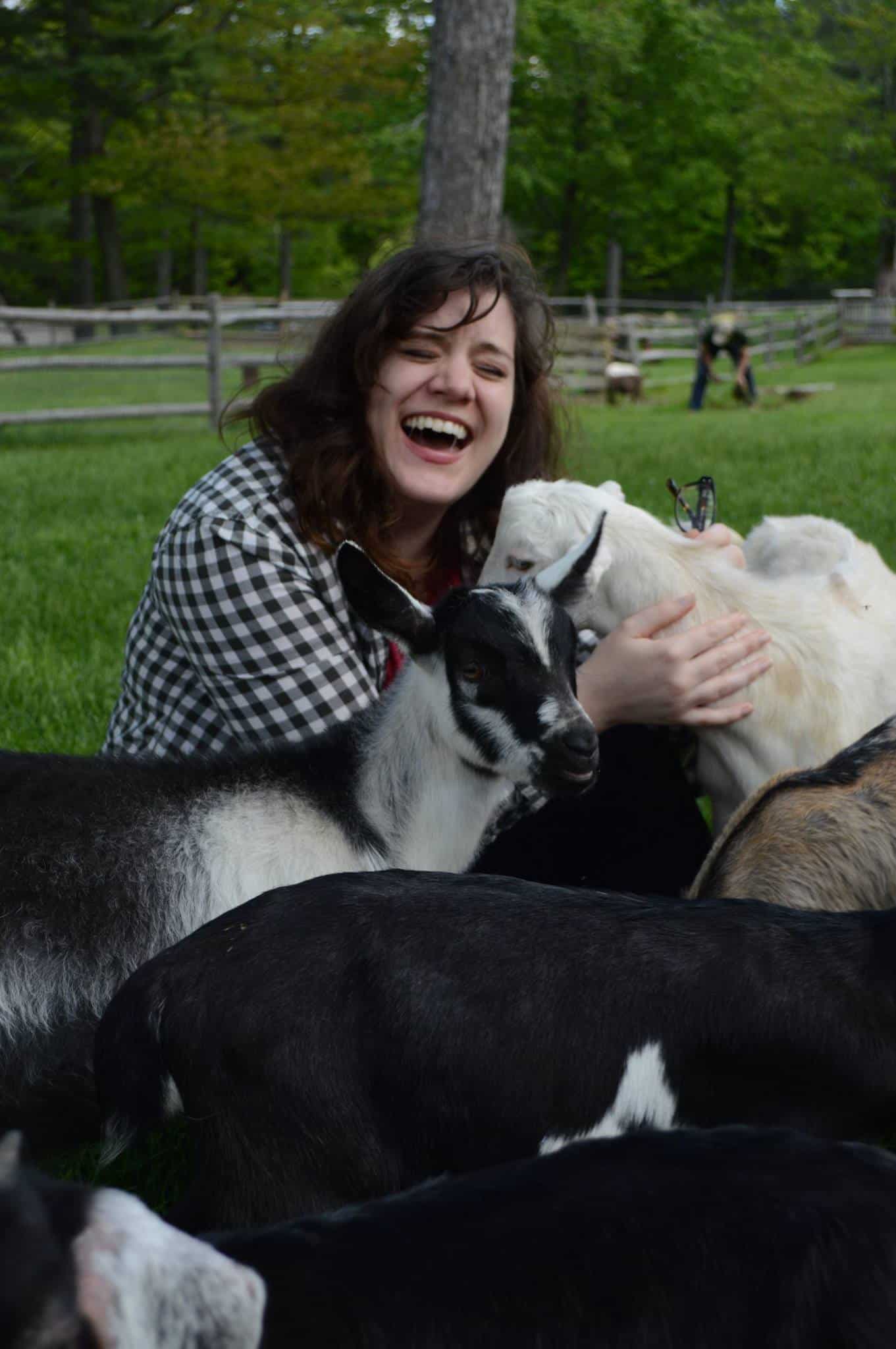 Amy Hartle is the founder and Editor-in-Chief of New England With Love, a comprehensive resource for travel in the New England region. Amy has been exploring New England since 2001. She lived in Vermont for many years and is a graduate of Plymouth State University in New Hampshire. Amy has been writing about travel for over a decade. On this site, Amy aims to share her love of New England and help you to have the best possible adventures!
Amy has been a full time blogger since 2012, and is also the publisher of Two Drifters, where she writes about couples travel and relationships, as well as Let's Adventure Baby, a family travel site. When not traveling the world or creating epic blog content, Amy can be found cuddling with her husband, son, and cats, & drinking a maple latte.