Known for its picturesque views, small-town vibes, and home to the oldest newspaper in the state, Rutland is one of the top places to visit in Vermont. However, it also has a pretty great food scene, and most visitors would be surprised to hear about all the best restaurants in Rutland VT.
Even though it's a small town, the restaurant scene is relatively eclectic in Rutland. There are classic cafes, Mexican restaurants with tasty burritos, and even Italian restaurants perfect for a romantic night out for two. Truthfully, no matter where you eat in the town, you're in for a treat… but these are some of the top-rated (and most underrated) places to eat.
Here are all of the best restaurants in Rutland VT, in no particular order.
Bueno Burrito
Location: 136 Strongs Ave, Rutland, VT 05701
First up is Bueno Burrito, a great Mexican restaurant in Rutland that's home to tasty quesadillas, delicious tacos, and, you guessed it, mouth-watering burritos.
This restaurant was first opened in 2016 by new local Emmet Rose, who moved to the state from Arizona back in 2011. Emmet had wanted to bring a taste of home to his new state, and he did just that by opening Bueno Burrito.
Everything on the menu costs around $10 or less, so it's a great affordable restaurant in Rutland. There are salads, burritos (try the Bueno breakfast burrito for a real treat), nachos, street tacos, and of course, chips and guacamole. They even have a kid's menu for the little ones who can order delightful dishes like mini nachos!
Little Harry's
Location: 121 West St, Rutland, VT 05701
Little Harry's is one of the classic restaurants in Rutland VT. The restaurant is a favorite among locals; plus, who can resist a welcoming orange neon sign showcasing the restaurant's name on the outside of the building?
The restaurant is perfect for a romantic night out, with its eclectic menu and fun decor. Plus, there are wine specials on certain nights of the week, and there's even a full bar that's known for serving great cocktails that you won't want to miss.
On the menu, you can find everything from appetizers like shrimp in crispy skins and black bean ravioli nachos (yes, you read that right) to baked stuff bone in pork loin chop and even pan blackened fish of the day with fruit salsa. If you prefer something simpler, don't worry; there are also dishes like pad thai and meatballs and ravioli.
Little Bangkok
Location: 162 N Main St Unit 6, Rutland, VT 05701
Look no further than Little Bangkok for a classic taste of Thai food in Rutland. It's one of the best restaurants in Rutland VT, especially if you want a quick bite to eat. The restaurant doesn't look like much from the outside, but the food is incredible.
The menu includes everything you could think of, from green curry to summer rolls and, of course, pad thai. Plus, they can up the spiciness level on any of the dishes if you need it! There's indoor seating, but you can also get your food to go if you'd prefer.
Plus, since this is a restaurant that mostly only locals know about, the lines usually aren't bad at all. It's somewhat of a Rutland hidden gem.
Brix Bistro
Location: 118 Merchants Row, Rutland, VT 05701
Brix Bistro is a wine bar and restaurant that you won't want to miss. It's perfect for a family gathering, casual time spent with friends, or even a romantic evening out! The interior, though casual with its brick walls and wood tables, sports class with its fun lighting.
The menu is incredibly long. There's every type of wine and beer that you could imagine, which you can pair with an entree of choice on the menu.
There are charcuterie plates, appetizers, pasta, steaks, chicken dishes, and more for meals. Despite being a wine bar and restaurant, all the meals tend to be around $20 or less, so it's excellent dining for an affordable price.
Table 24
Location: 24 Wales St, Rutland, VT 05701
One of the best upscale restaurants in Rutland VT is Table 24. This restaurant has a super casual and laidback interior but has a rustic charm and a touch of elegance. The owner is none other than Chef Stephen Sawyer, who is known for the wood-fired meals that he serves.
The menu is relatively eclectic, with a mix of a bit of everything. There are great starters (the barbecue pork nachos are a fan favorite), salads, pasta, sandwiches, burgers, meat dishes, rotisserie, and of course, barbecue.
In addition, there's an extensive cocktail and beverage menu. This is easily one of the more popular places to eat in Rutland, so consider making a reservation in advance to make sure you're able to get a seat, especially if you'll be eating there at night on a weekend.
Hop'n Moose
Location: 41 Center St, Rutland, VT 05701
If you want something super laid back, then eat at the Hop'n Moose. This grill restaurant is known for its wood-fired pizza, and the inside is designed almost to feel like you're in a log cabin. It's very Vermont-esque!
Since this is such a casual restaurant, the menu is very lowkey. There are smaller plates like salads, wings, and mozzarella sticks and their long wood-fired pizza menu and some sandwiches. There's also a small kid's menu filled with macaroni and cheese and chicken tenders for a lower price!
Mama T's Country Kitchen
Location: 205 US-4, Rutland, VT 05701
The best barbecue food in all of Rutland can be found at Mama T's Country Kitchen. Like other restaurants in Rutland, this one is very laid back, and all you do is walk up to the counter to order your food. There's not much indoor seating, so most people will take their food to go and eat in their car (it's genuinely just that good that you can't wait to eat it at home).
The restaurant opened shortly after the devastation that occurred in Vermont from Hurricane Irene. The family that opened it started out by cooking food to help with devastation relief, and before long opened their own restaurant because everyone loved their food so much.
Most of their meals are around $15, including ribs, sausage, pulled pork, and more. Don't forget to add a side of coleslaw or mac n' cheese to go with it! Plus, if you're looking for a good breakfast in the area, Mama T's Country Kitchen makes a mean breakfast bowl.
Seward's Family Restaurant
Location: 224 N Main St, Rutland, VT 05701
Roots the Restaurant is a classic American restaurant that serves excellent farm-to-table meals to all of its visitors. The owners are on a mission to provide extremely clean, organic, non-processed food, which is why they partner with many providers in the area.
Because the food is so specialized, it changes throughout the year depending on what is in season. Some great dishes they've had in the past have included cheese fondue, New England cheese boards, calamari, VT raised ribeye, and more. They also usually have quite a few different fish dishes as well, which is something New England is pretty well known for.
It can be hard to get a table here during certain times of the week (especially in winter) so consider making a reservation to ensure that you're able to eat there. If you're visiting in summer, they have more seating because the patio will be open.
East Asian Cuisine
Location: 283 US-4, Rutland, VT 05701
If you're in Rutland and in the mood for Chinese food, look no further than East Asian Cuisine. This Chinese restaurant has all the Chinese food that you could imagine, and there's ample indoor seating too.
Of course, East Asian Cuisine is also pretty well known in the area for having a twist to some of their dishes, making classics a bit more modern. They also use only fresh ingredients to ensure the quality of all of their meals.
You can find soup, appetizers, noodle and rice dishes, and more on the menu. They also sell some Japanese food with their Japanese lunch boxes, teriyaki, sushi, and udon dishes. This is a great place to go if you're looking for some authentic comfort food!
Paisano's Italian Kitchen
Location: 11 Terrill St, Rutland, VT 05701
This list of the greatest restaurants in Rutland VT, wouldn't be complete without mentioning at least one local Italian restaurant. However, it may not be the type of Italian restaurant you think it is. Instead, this joint has a walk-up style, almost like a deli.
They're pretty well-known for their incredible Italian sandwiches, but they have other dishes too like pasta and mozzarella salad. Don't forget to buy one of their tasty Italian cookies, which they import from Brooklyn.
Most people will stop at Paisano's and get their meal to go. So, consider grabbing your sandwich and exploring more of what Rutland has to offer, perhaps by going to a local park or other green space.
Truthfully, Rutland is filled with many great places to eat, and no matter what you're in the mood for, you can find an excellent local restaurant worth stopping at. Plus, the hospitality of locals at these restaurants will make you feel like you're right at home!
—
You might also like: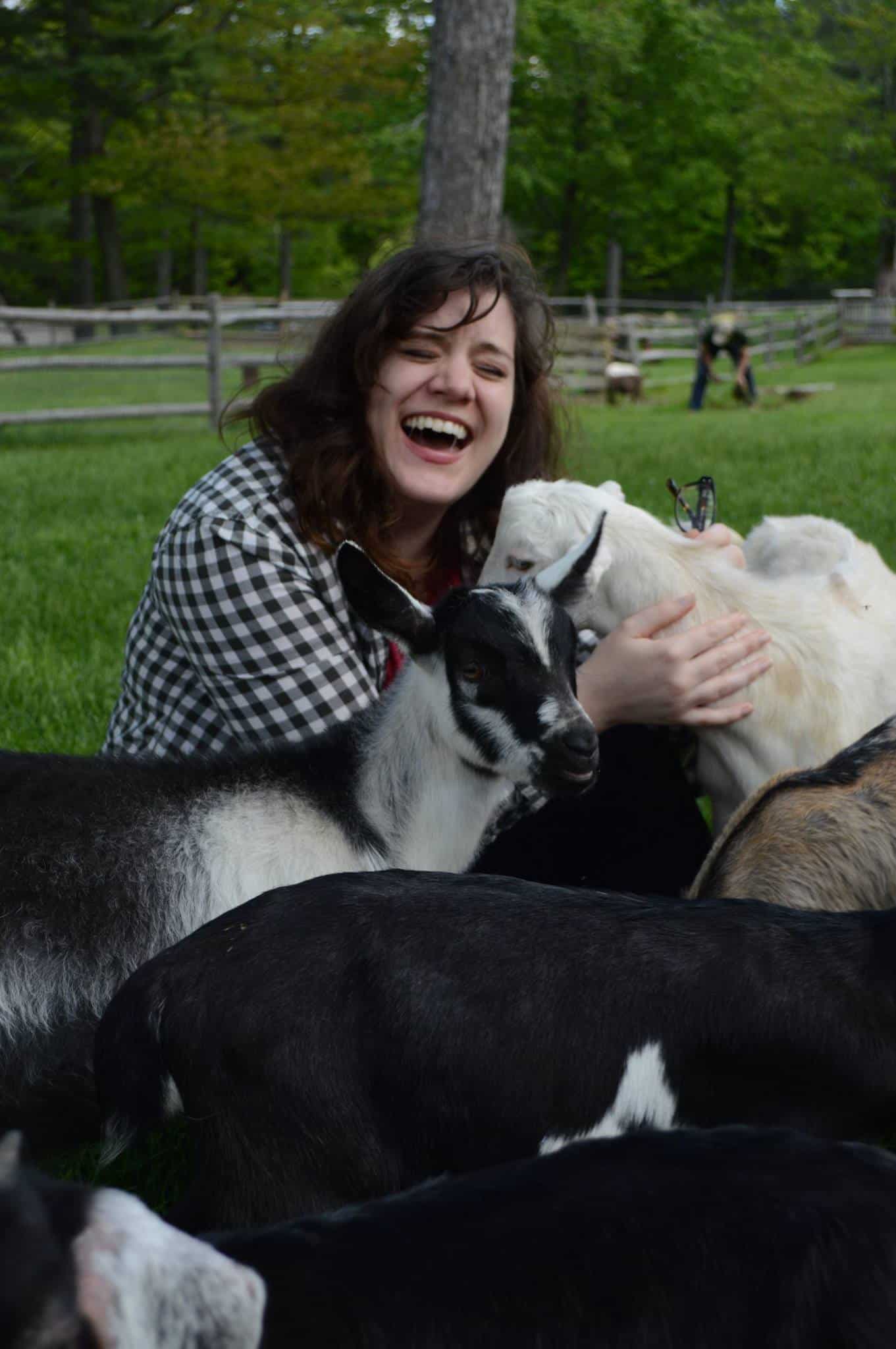 Amy Hartle is the founder and Editor-in-Chief of New England With Love, a comprehensive resource for travel in the New England region. Amy has been exploring New England since 2001. She lived in Vermont for many years and is a graduate of Plymouth State University in New Hampshire. Amy has been writing about travel for over a decade. On this site, Amy aims to share her love of New England and help you to have the best possible adventures!
Amy has been a full time blogger since 2012, and is also the publisher of Two Drifters, where she writes about couples travel and relationships, as well as Let's Adventure Baby, a family travel site. When not traveling the world or creating epic blog content, Amy can be found cuddling with her husband, son, and cats, & drinking a maple latte.