*This site uses affiliate links; if you make a purchase through these, I may receive a small commission at no cost to you.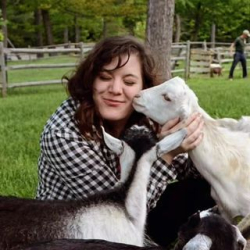 Latest posts by Amy Hartle
(see all)
Located in Newport County, Middletown is an underrated place to visit in Rhode Island! It's right near Newport and Jamestown, a few other places that are popular destinations in the area. Many people also don't know that there are some incredible restaurants in Middletown RI!
Even though Middletown only has a population of 16,000 people, there's a great foodie scene in the town. There are restaurants of all types, so whether you're in the mood for seafood or barbecue, you'll find a great place to eat in Middletown. Plus, this list covers restaurants with a wide range of pricing, so there's definitely a place for your budget!
Keep reading to learn all about some of the top restaurants in Middletown RI!
Ida's Restaurant
Location: 21 Valley Rd, Middletown, RI 02842
First up is one of the best Italian restaurants in Middletown RI, Ida's Restaurant. This restaurant is known for its homecooked meals; it will always feel like you're eating Grandma's cooking. What more could you possibly want?
The inside of the restaurant is very comfortable and casual, with hardwood tables and floors paired with bright red and cream-colored walls. There's ample seating inside, as well as some extra spots to sit if you're comfortable sitting right at the bar. The restaurant gets relatively busy in the evening, so plan your timing to the restaurant wisely!
Everything on the menu costs around $20 and up when it comes to the entrees. Choose between traditional Italian dishes, including linguine marsala, bolognese, and even veal picatta. There are also other options like macaroni and cheese, sirloin, and chicken pot pie if you're not in the mood for Italian.
International Pocket Cafe
Location: 52 E Main Rd, Middletown, RI 02842
Did someone say Mediterranean food? The top restaurant in Middletown if you're in the mood for Mediterranean is none other than International Pocket Cafe. This restaurant features really affordable prices and offers gluten-free options on their menu, too.
Inside, the restaurant has a very laid-back atmosphere. You can walk right up to the cashier, order what you'd like, and then eat it at one of their fluorescent tables. The restaurant also has lime green walls, which only adds to the fun and vibrancy of the interior! Note that there is not a whole lot of seating inside, so you may have to take your food to go if you're visiting during a busy time.
The menu includes hummus, falafel, tabouleh, platters, wraps, baklava, salads, subs, and more. They also have a wide variety of drinks that you can order, too. Truly, no matter what you order at International Pocket Cafe, you're going to have a fantastic meal!
Anthony's Seafood
Location: 963 Aquidneck Ave, Middletown, RI 02842
No trip to the northeast is complete without trying some of the seafood since it's one of the top things that the region is known for! Anthony's Seafood is the most highly-rated seafood restaurant in Middletown, so you won't want to miss out on it.
The restaurant is incredibly welcoming, with the fun shack-like exterior that beckons you in. It instantly feels like something you'd expect to see in the northeast! The restaurant features blue accents, fun fish decor, and paintings on the wall. Just hop in line and place your order!
The menu is pretty extensive, so truly any type of seafood that you're in the mood for, you can find at Anthony's! There is clam chowder, clam cakes, classic calamari, fish tacos, fish and chips, fried oysters, and more. There are also kid-friendly options, including mac and cheese, chicken tenders, and burgers.
Becky's BBQ
Location: 82 E Main Rd, Middletown, RI 02842
Becky's BBQ is one of the top restaurants in Middletown RI, especially if you're looking for excellent barbecue food! This is a perfect spot to go if you're traveling with family or genuinely want something that tastes just like a home-cooked meal.
Everything on the menu at Becky's is really affordable, and the inside will make you feel like you're right at home. There's the wallpaper on the walls and wooden accents everywhere. There's also a decent amount of seating inside, considering the restaurant really doesn't look that large from the outside.
There's classic pulled pork, chicken, and beef brisket on the menu. There are also lunch and dinner plates where you can get tons of food that come with up to two sides. If you're more of a build your own type of person, then you'll love that there's also a build a plate option where you can pick multiple options of a checklist to make your own plate.
Sprout and Lentil
Location: 796 Aquidneck Ave Unit 3, Middletown, RI 02842
Sprout and Lentil is an incredible vegan restaurant in Middletown that offers a variety of food that's super quick to grab. Plus, they're known for their excellent customer service and kind staff, the perfect fixings for a fantastic restaurant choice.
The restaurant is located in a plaza with a few different shops, including a coffee place, indoor golf, and more. The restaurant's vibe is very laidback, and it is pretty small, which is why most people opt to get their food in a to-go box so they can eat it in their car or elsewhere in Middletown.
The menu itself is pretty extensive. You can choose between vegan burgers, curry, wraps, sandwiches, and more. There's also an all-day breakfast on the menu, as well as tons of delicious desserts like triple chocolate brownies and even cinnamon rolls that are baked fresh. For a real treat, try their housemade pop tart!
Atlantic Grille
Location: 91 Aquidneck Ave, Middletown, RI 02842
The Atlantic Grille is another must-stop spot on this list of great restaurants in Middletown RI. This American restaurant has a chill surfside theme to it and almost looks like a shack from the outside. The restaurant has excellent quality food, timely service, and of course, tons of menu options!
Inside, the restaurant is very clean and casual. There's a combination of tables and chairs, along with booth-style seating. Plus, some of the tables even have benches that look like they'd be found along the beach or by the pool! There are also fun surfboards hanging off the wall as decor.
This restaurant is a little more expensive than others in Middletown, but it's worth it because of their food quality. They have sirloin steak with eggs, pancakes, french toast, or even eggs benedict at breakfast. Their menu changes to more traditional dishes like french onion soup, clam chowder, sandwiches, burgers, salads, and more at lunch and dinner.
Mission
Location: 58 Aquidneck Ave, Middletown, RI 02842
If hamburgers are what you're in the mood for, then look no further than Mission. This restaurant is known for its hot dogs and burgers. Plus, they're super popular in the summer because they even have pops that will cool you down immediately!
Mission is relatively modern when it comes to its design. The inside has tons of fun lighting, plants, and high tables with stools. There are also some fun handpainted accents on the walls. Overall, the restaurant's atmosphere is very inviting; it's the type of place you'd go to meet up with old friends.
Everything on the menu is fairly affordable. They have more than eight different burger types to choose from, including classic burgers, bacon cheeseburgers, and even impossible burgers. They also have classic-style hot dogs, sandwiches, and of course, french fries that you can order as a side.
Yiayia's Cafe
Location: 147 Aquidneck Ave, Middletown, RI 02842
Next is Yiayia's Cafe, a great Greek restaurant in Middletown that's known for its traditional dishes. They have excellent service and are open bright and early at 7 a.m., so you can also grab breakfast there if you'd like.
Inside, you'll feel like you're right in Santorini. There are bright blue walls (reminiscent of Greece) and classic white and wooden accents throughout. The seating is next level, with comfortable pillows and cushions to make customers feel even more at home while eating.
No matter what type of Greek food you're in the mood for, you'll be able to find it on the menu there. They also have great breakfast food, including parfaits, omelets, and more. Be sure to grab a great coffee to go with your meal if you're visiting in the morning!
Chelsea's Restaurant
Location: 1015 Aquidneck Ave, Middletown, RI 02842
Lastly is Chelsea's Restaurant, an American restaurant with great prices that's popular among families in the area. Everyone at this restaurant feels like an old friend, so it's a place you'll instantly love.
The inside is very open and feels exactly like a small-town restaurant. There's ample seating, including spots at a breakfast bar for those who may be dining alone. The inside also has bright yellow walls, adding a lot of vibrancy to the joint.
The menu is fairly long, especially for breakfast! Everything mainly costs under $10. Choose between omelets, pancakes, french toast, muffins, and more. At lunch, the menu starts to offer hamburgers, chili dogs, and other types of sandwiches.
This was a list compiled of all the top restaurants in Middletown RI in no particular order. Each place was carefully selected, so hopefully, you've now found the perfect place to eat, no matter your budget or craving. Don't forget to share this post or save it for later!
—
You might also like:
9 Scenic Rhode Island State Parks
10 Top Places for Camping in Rhode Island
Where to Find the Best Lobster Roll in Cape Cod