*This site uses affiliate links; if you make a purchase through these, I may receive a small commission at no cost to you.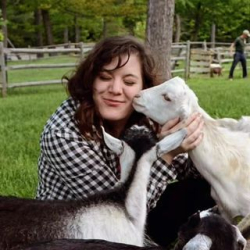 Latest posts by Amy Hartle
(see all)
Hungry? If you're looking for where to eat in Essex, we've rounded up some of the best restaurants in Essex CT for you here. Looking for classic seafood staples? It's on this list. Want a fine dining experience at a historic inn? We've included it here! How about a unique dining experience accompanied by scenic views? Absolutely you can find that at one of these top restaurants in Essex!
If you're visiting Essex, you already know there is lots to see and do in this cute little Connecticut town, and these are some of the top places to eat in Essex CT.
Restaurants in Essex CT
The Griswold Inn
Named one of "Connecticut's coziest restaurants" by Travel + Leisure magazine, The Griswold Inn offers up dishes that are hearty and classic, with seafood, beef, poultry, and pork options being some of the most popular. The historic dining room perfectly accompanies the classic New England menu for a timeless feel, and there is outdoor dining available in season, as well. They are also said to be the oldest continuously run tavern in the US!
Black Seal Seafood Grille
The Black Seal Seafood Grille is an excellent choice for where to eat in Essex CT because it beautifully embodies that seaport pub ambiance. You'll find a comfortable and cozy interior and fresh caught seafood staples on the menu served up in an inventive way, like their crab cake tacos. Yum!
The Blue Hound Cookery
Just a short 5-minute drive from Essex proper is The Blue Hound Cookery in Ivoryton, one of the best places to eat in the Essex area. Whether you choose to eat in the downstairs restaurant or the upstairs taproom, the Southern Creole-inspired menu is full of flavor with dishes like Blackened Red Snapper Louisianne and Prime Rib Po Boy! If it's southern food you're craving in Essex, The Blue Hound Cookery has it!
Olive Oyls
Olive Oyls is a cute name for what is a very cute cafe! Onsite dining options are very limited so most grab their breakfast or lunch to go, making it the perfect Essex restaurant to grab a picnic meal to take on the go as they head out to explore. There's a variety of sandwiches, salads, and specialty drinks on the menu to choose from, offering great options for everyone's taste buds.
Essex Clipper Dinner Train
If you're looking for a unique dinner experience in Essex, you have to book a ticket on the Essex Clipper Dinner Train! Featuring fully restored historic Pullman diner cars, you'll enjoy the beautiful train and the Connecticut River Valley scenery almost as much as the four-course dinner that is served! During the 2 ½ hour scenic ride, you'll be treated to delicacies like prime rib and eggplant parmesan among the courses, and your scenic dinner ride will be one of the highlights of your Essex CT visit!
Carlson's Landing
Are you looking for great dinner restaurants with a view in Essex CT? Carlson's Landing delivers! With a menu that features elevated seafood and modern American dishes like Charred Octopus and Waygu Short Rib Steam Buns in addition to coastal Connecticut classics like a Cold Lobster Roll, there's plenty on the menu at Carlson's Landing to choose from. Add in those coastal Essex views on the wraparound deck and it's a total experience!
Scotch Plains Tavern
When it comes to cool restaurants in Essex CT, Scotch Plains Tavern makes the list! To begin, you enter this Essex restaurant through a giant Scotch barrel, and then you have your choice between the downstairs dining room, the patio, or the industrial-themed bar upstairs, and menu options are a modern take on tavern food. Vegetarian options on the menu can be made vegan upon request, so if you're looking for tasty vegetarian food in Essex, consider Scotch Plains Tavern. Play a game of pool or enjoy the live music onsite several times a week, and yes, kids are welcome in the dining room throughout the week!
The Savour Cafe and Bakery
Whether you have a sweet tooth or not,The Savour Cafe and Bakery in nearby Centerbrook is a cute cafe that offers excellent savory and sweet options. Artisan-style soups, salads, and sandwiches are available daily, and if you're looking for dessert options, The Savour Cafe and Bakery has you covered and then some with delicious sweets like specialty cakes, cupcakes, tarts, muffins, and so much more!
Privateers Pizza and Provisions
Okay, when it comes to adorable places in Essex to eat, Privateers Pizza and Provisions is at the top of the list! Not only can you pick up fantastic thin crust brick oven pizza at Privateers, but don't forget about the provisions! There are plenty of snack and specialty foods, drinks, fresh fruits and veggies, and even a few other grocery/personal care staples available at this adorable store, and everything is arranged in a very aesthetically pleasing small town general store display.
The Oak Room at Copper Beech Inn
If you're looking for a nice place for dinner during your Essex trip, drive a few minutes up the road to The Oak Room in Ivoryton. Located at the beautiful Copper Beech Inn, you'll find a comforting and elegant environment and a seasonal menu that offers delicious French-American fusion dishes that will delight the taste buds! The fireplace only adds to the ambiance in this beautiful restaurant, making it a great place for dinner during an Essex romantic night out!
There are plenty of great options for where to eat in Essex Connecticut, but these are some of the top Essex restaurants for visitors to consider during their trip to this cute Connecticut town!
You might also like:
11 Best Restaurants in New Haven Connecticut