*This site uses affiliate links; if you make a purchase through these, I may receive a small commission at no cost to you.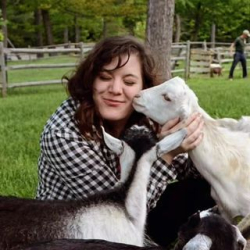 Latest posts by Amy Hartle
(see all)
Located a short drive from Boston, Concord, Massachusetts is a truly historic town filled with fun things to do, like visiting the Minute Man National Historical Park. However, it's impossible to enjoy these attractions on an empty stomach. So, throughout this post, learn all about the best restaurants in Concord MA!
Concord is filled with many great places to eat, and there are restaurants for almost every budget. Whether you're in the mood for sushi or tasty Italian, you can find everything you're in the mood for right in Concord.
Keep reading to learn all about the best restaurants in Concord MA!
Saltbox Kitchen
Location: 84 Commonwealth Ave, Concord, MA 01742
First up is Saltbox Kitchen, a trendy restaurant serving New American food using ingredients that come right from the Saltbox Farm! Their farm-to-table dishes are inspired by global flavors, so there are tons of interesting items on the menu.
The menu itself is pretty extensive, as there are different ones for the brewery, drinks, and of course, food. Some of the great entrees include farm egg sandwiches, baked mac and cheese, and classic Saltbox cheeseburgers with Vermont cheddar.
Note that the menu changes throughout the year depending on the season because the flavors are all local, coming from a farm! They always serve what's currently in season. So, if you visit Massachusetts in the fall, the food will be different than the spring!
Adelita
Location: 1200 Main St, Concord, MA 01742
For tacos and margaritas, look no further than Adelita. This restaurant serves all-natural meats in their food that are non-GMO, no added hormones, and grass-fed, which the owners put a big emphasis on.
The interior has a very laidback yet colorful atmosphere, with fun lights on the ceiling and bright wallpaper that's genuinely Instagram-worthy. There are seats for guests both at the bar or at the tables and booths that fill the restaurant.
No matter what type of Mexican food you love, you can probably find it on the menu at Adelita. There's everything from tacos and quesadillas to delicious churros for dessert. There are also a wide variety of different sides and plates that you can enjoy too.
Woods Hill Table

Location: 24 Commonwealth Ave, Concord, MA 01742
Though it's a bit pricier than other restaurants in Concord MA, the Woods Hill Table is an excellent place to eat at if you're in the mood for organic, New American fare. Plus, this restaurant receives a lot of its ingredients from local farms.
The restaurant is run by Chef Charlie Foster and Kristin Canty, both of who also work closely with The Farm at Woods Hill. Kristin is also well known for Farmageddon, which is a documentary that you may have even seen before!
On the menu, you can find tons of delicious foods. Start with a tasty appetizer like the grass-fed steak tartare or celery root soup, and then choose between your choice of entree from pasta, meats, and more. There's even a children's menu for the little ones.
Dino's Kouzina & Pizzeria
Location: 1135 Main St, Concord, MA 01742
Everyone loves Italian food, and one of the best restaurants in Concord MA for Italian fare is Dino's Kouzina & Pizzeria! The interior is super laidback, with fun art on the wall and booth-style seating.
What makes this restaurant so incredible is that it's family-owned, so you can really taste the love that goes into each and every dish. Everything in the restaurant is also entirely made from scratch with fresh ingredients.
You can find tasty pizza, calzones, pasta, burgers, salads, sandwiches, steak, and more on the menu. In addition to Italian food, you can also find some great Greek dishes like kabobs.
Merchants Row
Location: 48 Monument St, Concord, MA 01742
Merchants Row is the place to eat in Concord if you're looking for a historic dining experience. This restaurant is located in Concord's Colonial Inn and is the perfect place to go for a romantic evening out.
The restaurant is open for breakfast, lunch, and dinner, though breakfast is only available on the weekends. Prices are mid-range, as most dishes on the menu don't cost more than $25 or so.
Merchants Row serves mostly American dishes, like soups, salads, burgers, sandwiches, and seafood. There is also a dessert menu so you can pair a tasty cheesecake with your entree, or even an Indian pudding with ice cream!
Karma
Location: 105 Thoreau St, Concord, MA 01742
The best Asian fusion restaurant in Concord MA, is Karma! This upscale eatery has a bar and a more elegant atmosphere with super trendy fun lighting. The restaurant is perfect for a nice night out.
You may be wondering, what makes Karma Asian fusion? Well, it's because the restaurant serves Japanese and Chinese flavors but pairs them with French sauces. It's what Karma does best, so the flavors are truly unique!
The menu features many dishes, including more one-of-a-kind foods like Asian street fries (with sweet chili garlic sauce), lettuce wraps with pine nuts, and even duck bao buns.
Papa Razzi Concord
Location: 768 Elm St, Concord, MA 01742
Papa Razzi is a local restaurant in Massachusetts found in both Concord and Wellesley. This restaurant serves mostly Italian food but is pretty well known for its wood fire pizza.
Every type of Italian dish that you can imagine can be found on the menu, as it's pretty robust. They have bruschetta, burrata (the latest craze), and more. Choose between soups, salads, pasta, and pizza for your entree. If you're not in the mood for Italian, you can also order from their burger menu section!
Don't forget to pair your dish with a great drink. Papa Razzi has an extensive selection of beer and wine for the perfect pairing!
Sushi House
Location: 794 Elm St, Concord, MA 01742
This small restaurant is the perfect place to go if you're in the mood for sushi or other seafood dishes while you're in Concord. Sushi House has a very unassuming exterior but is quite lively inside with comfortable seating.
Sushi House is relatively affordable, and they serve some more delightful dishes that you might not expect, including Red Sox Maki, based on Boston's home team! There are also tons of great drinks to pair with your food, including Ramune Marble Soda, which is quite popular.
If you want other seafood dishes during your visit to Concord, consider checking out their hibachi or Asian gourmet!
Twin Seafood Inc
Location: 2 Church St, Concord, MA 01742
Stop by Twin Seafood Inc for some incredible seafood while you're in Concord. They opened back in the 1990s by two brothers and have been serving the area for more than 30 years ever since opening!
You can rest assured that the seafood you're getting at Twin Seafood Inc is top-notch, as all of the seafood is shipped in right from Boston. They serve a wide range of dishes, from soups to sandwiches. Any type of seafood you can think of, you can pretty much find it on the menu.
This laidback restaurant is more well known by locals too, so it's more of a hidden gem when it comes to restaurants in Concord MA.
Helen's Restaurant
Location: 17 Main St, Concord, MA 01742
For casual dining, look no further than Helen's Restaurant. This local eatery is a diner that is open for all three meals of the day, and they also serve takeout if you're in a rush or you'd rather eat your food at a local park or your hotel.
Helen's is one of the more historic restaurants in Concord, as it opened back in the 1930s. It's still run by the same family (the Denisevichs) but was started by Helen, who moved to the United States from Russia. They specialize in homestyle flavors and cooking styles!
The menu has affordable dishes with tons of incredible entrees, like wings, sliders, potstickers, quesadillas, salads, and more. There are also many sides that you can add to make your meal even better!
Trail's End Cafe
Location: 97 Lowell Rd, Concord, MA 01742
Who doesn't love to eat with some live music? Trail's End Cafe is a favorite in Concord for locals, so it's absolutely worth visiting if you're in the mood for comfort food or baked goods. Plus, they do occasionally have local bands playing while you eat!
No matter what time of day you're going out to eat, Trail's End Cafe has got you covered. This local eatery has tons of fantastic breakfast dishes like omelets, eggs benedict, pancakes, bagels, and more. As the day goes on, you can also order salads, burgers, sandwiches, and more. Plus, they always have specials!
As you can see, there are so many incredible restaurants in Concord MA. No matter where you choose to eat, you'll truly enjoy your meal, and you'll be supporting a local business while you do it!
Keep in mind that some of these restaurants are the more popular ones in Concord, so try to see if you can make a reservation in advance if you plan on going out to eat during a busy time of the week, like dinner on the weekend.
—
You might also like: